This review contains spoilers.
With 56 years (and counting) of storytelling under its belt, Doctor Who has had its ups and downs as it's tried to balance classic villains (e.g. Daleks, Cybermen) and new and creative villains amid the many, many adventures of the Doctor and their companion (or companions) in that big blue box. But sometimes all you need is a solid story and great performances to make an iconic foe feel completely refreshing, and as Doctor Who embraced the perks of the spy genre, it had both.
"Spyfall Part 1" ends on a cliffhanger as the Doctor (Jodie Whittaker) is separated from Ryan (Tosin Cole), Yasmin (Mandip Gill), and Graham (Bradley Walsh), who are all stuck on a plane about to crash. The plane has no pilot, was rigged to explode, and there are no parachutes; things look dire for everyone. It seems like a no-win situation, but with the next episode arriving in just a few days, it doesn't seem impossible to see how it plays out.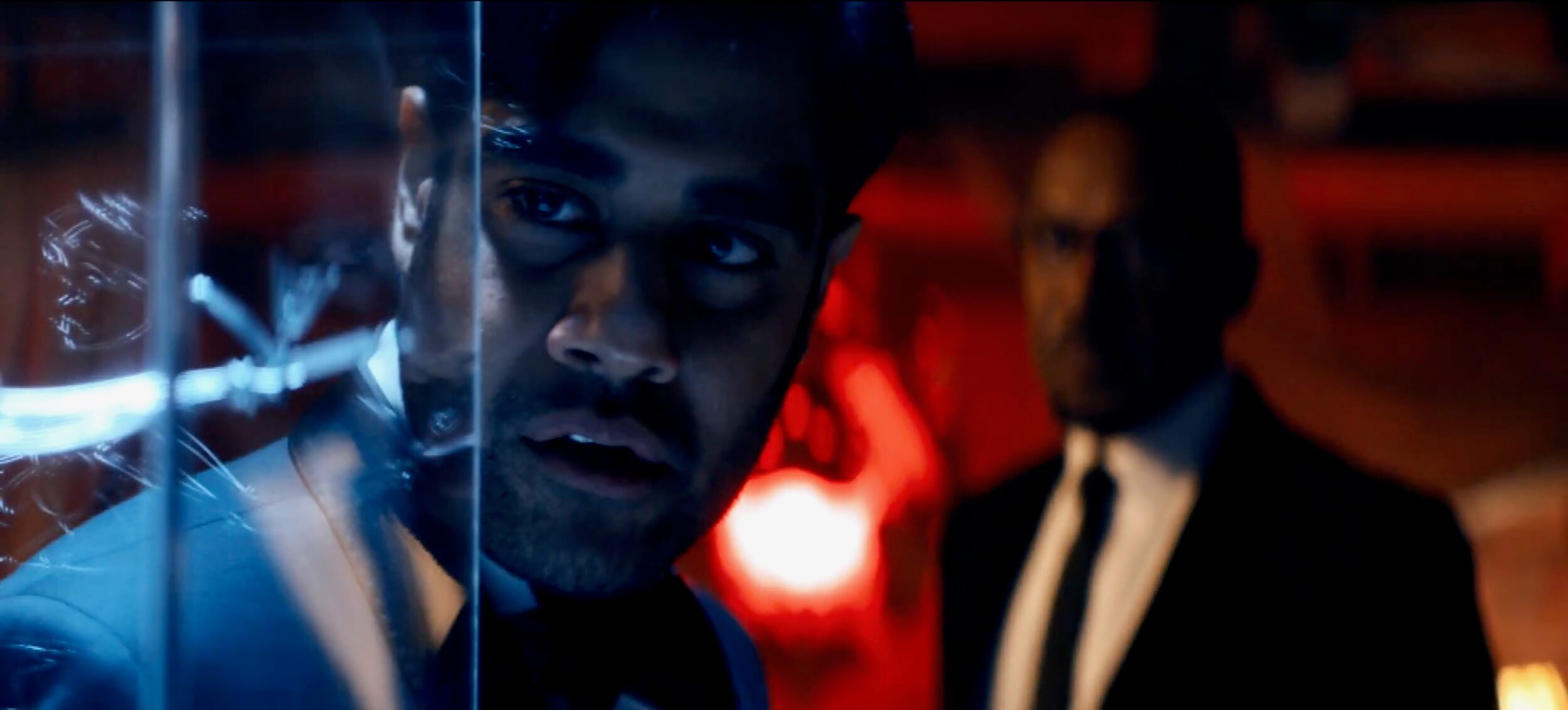 But the biggest shocker of the episode arrives about 10 minutes earlier when O (Sacha Dhawan), the former MI6 employee who was knowledgable in the extraterrestrial, reveals that he's been the mastermind behind the mystery fueling the episode—as well as the Master himself. And the transformation, now that he no longer needs to hide, is instantaneous and an utter delight.
Whether they're being played by John Simm, Michelle Gomez, or now Dhawan in the "New Who" era (a.k.a. 2005 onward), the Master knows how to make an entrance. In the case of Dhawan's Master, he not only made his way into the Doctor's inner-circle as an expert who might know something about the aliens killing spies around the world, but the infiltration had been in the works for some time. The Master accosted O (who was named as such in MI6 because everything he presented at work was met with an exasperated "Oh") on his first day of work, took his identity, and worked his way into the Doctor's good graces; they're even texting buddies.
"I've got a whole shelf over there all about the Doctor," O tells Graham. "Everything I could gather. A lot of inconsistencies, but it's very, very interesting."
It's a mic-drop for sure. But we were warned by the Doctor, after all, not to trust anyone the moment she and her companions became spies themselves.
The mystery itself involves aliens that the Doctor cannot trace or verify through her sonic screwdriver or the TARDIS. But their presence is enough for C (Stephen Fry in an all-too-brief appearance) to summon the Doctor to MI6 headquarters after several spies from around the world have their DNA changed to something that's not human. It leads them on the trail of Daniel Barton (Lenny Henry), the CEO of a tech company called Vor that's like Google on steroids and has more power than several nations.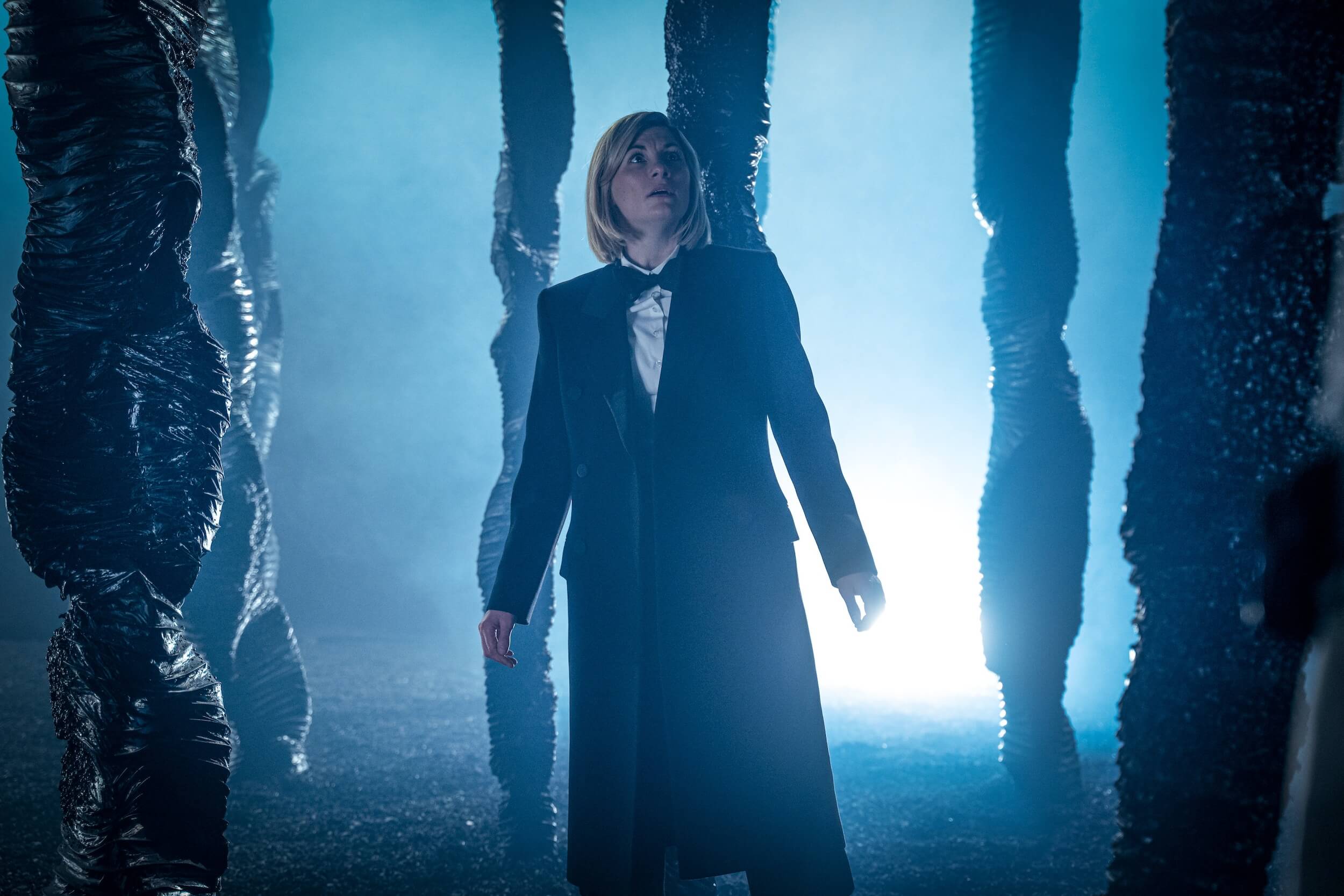 The suspicions swirling around Daniel Barton—who is basically like a Doctor Who version of a Bond villain—gives the Doctor and her companions the chance to live out a spy fantasy complete with gadgets and sneaking into a swanky party. But, as is the case with most spy stories, it turns out that they're all terrible spies. The initial plan to swipe Barton's data doesn't go to plan as Yaz is temporarily sent to the same wired realm the Doctor ends up in later by those mysterious aliens (before she ends up in Australia with the Doctor, Graham, and O) and the Doctor immediately blows her cover at the party to interrogate Barton.
On its own, "Spyfall Part 1" is a wonderfully zany entry back into the Doctor Who universe after a major hiatus away from it. But with the addition of the Master to tie into the bigger picture of season 12, Doctor Who just got a lot more interesting.