In the days leading up to Halloween, it's vitally important to saturate yourself in spooky media. To that end, we've put together a list of recommended horror webcomics. They range from thoughtfully spooky to outright terrifying, and they're all short enough to read during your coffee break!
1) "The Groom," by Emily Carroll
Emily Carroll is basically the queen of online horror comics, with a website full of spooky and original short stories. Fairytale monster story "His Face All Red" is one of the most popular, while "The Groom" is a little more recent. It has a deceptively gentle start, with two young girls finding a doll's house diorama of someone's wedding portrait. The groom is missing, and they decide to replace him with a doll made from pipe cleaners.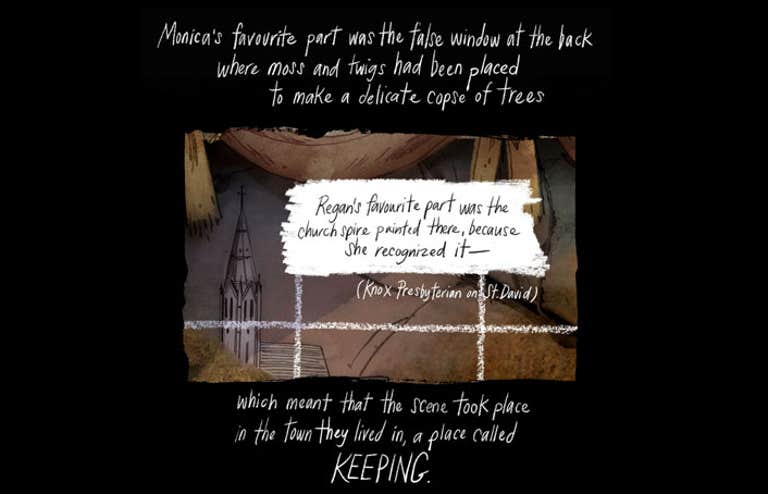 Like all Emily Carroll stories, "The Groom" is fully conscious of its webcomic format. The chapter breaks set a slow pace, gradually ushering you into a creepy scenario. Characters feel isolated amid the black space of Carroll's website background, and it's a wholly different experience from reading a print comic. For a more experimental format, we recommend "Margot's Room," where you can explore different threads of the story by clicking on objects in a room.
False Positive is a long-running anthology of horror comics in various subgenres, drawn in a realistic style by Mike Walton. If you're into body horror, you should definitely check out the bite-sized story "Ache," which opens with a timeless nightmare theme: tooth problems. It's gross and totally impossible to predict.

If you're more interested in paranormal research horror like the SCP Foundation, The X-Files, or the podcast TANIS, you may like "The Specimen." It takes place in a mysterious government facility studying an alien substance.
This one isn't as artistically complex as some of the other comics on our list, but it's scary as hell. Inspired by a South Korean urban legend about a female ghost with broken limbs, it's the webcomic equivalent of a jump scare. Famously, it actually has a health warning at the beginning.
Pewdiepie popularized The Bong-Chon Dong Ghost with English-speaking audiences in 2011, at which point it became a meme unto itself. But if you haven't read it already, you're in for a treat. It has the same vibe as a dumb but terrifying ghost story told under the covers at summer camp, and once you're finished, you'll understand why so many people immediately share this comic with their friends.
Published on Tor.com, this comic is a morbid answer to the most annoying question you always hear at author Q&As: "Where do you get your ideas?" Depending on your point of view, this tale could be a dark joke or a disturbing commentary on how celebrities manipulate fans for their own gain.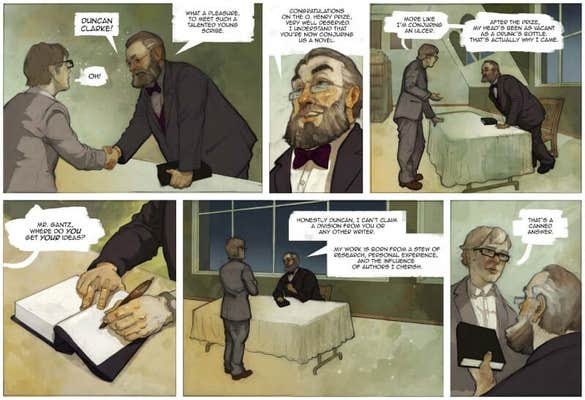 This worldless comic is the stuff of childhood nightmares, falling somewhere between Neil Gaiman's Coraline and the animated miniseries Over the Garden Wall. The main character is a young boy who just lost his father, and who wanders into the forest to discover a secret tunnel inside a hollow tree.
Junji Ito's horror manga isn't technically a webcomic, but most English-language readers tend to discover his work online. "The Enigma of the Amigara Fault" is probably his most famous comic, a memorably grotesque story about a bizarre geological phenomena. Any further explanation would spoil the concept, but once you've read it, Junji Ito's evocative art will be seared into your memory forever.