The announcement that a new creative team would be taking over DC Comics' Batgirl was met with an overwhelmingly positive response. While some fans were sad to see well-known writer Gail Simone leave the book, most were thrilled with the lighter direction the series will take.
Writers Brenden Fletcher and Cameron Stewart, artist Babs Tarr, and Batman group editor Mark Doyle already spotted at least one cosplayer sporting their redesigned costume at San Diego Comic-Con. Many of the artists' tables at the con were selling prints of their own takes on the new look, and by the time the team tried to buy some the art was already sold out. The amount of fan art in particular around this new Batgirl has exploded. The team has received more than 800 fan art submissions to their unofficial Tumblr, Batgirl of Burnside. While beyond their expectations, the team sees this as proof of the level of enthusiasm for the new direction.
"It's incredible. I mean, more than anything, it's validating because this was sort of a controversial way to handle it and change it, and change it from something that was fairly dark and somber and take it 180 degrees the other direction to make it light," Stewart said. "I think we were all confident it was going to get a good response, but I think we thought maybe it would get more like a golf clap like an 'Oh, very good, very nice,' but instead it's been this tidal wave of support, and it's incredibly validating."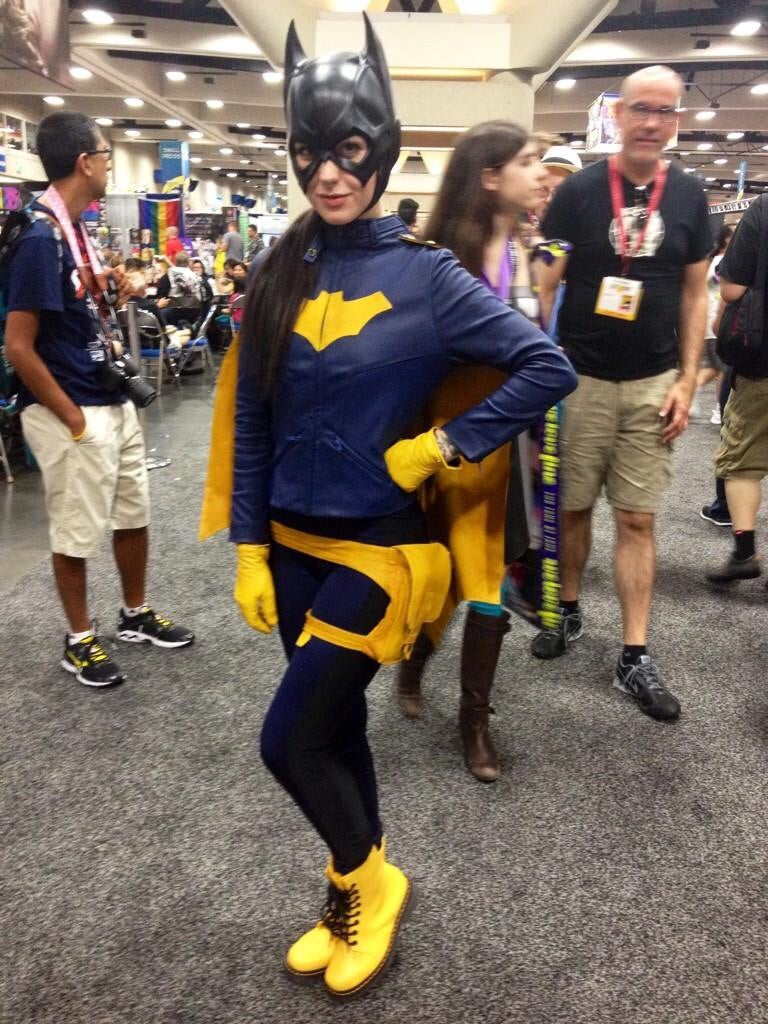 Photo via Batgirl of Burnside/Tumblr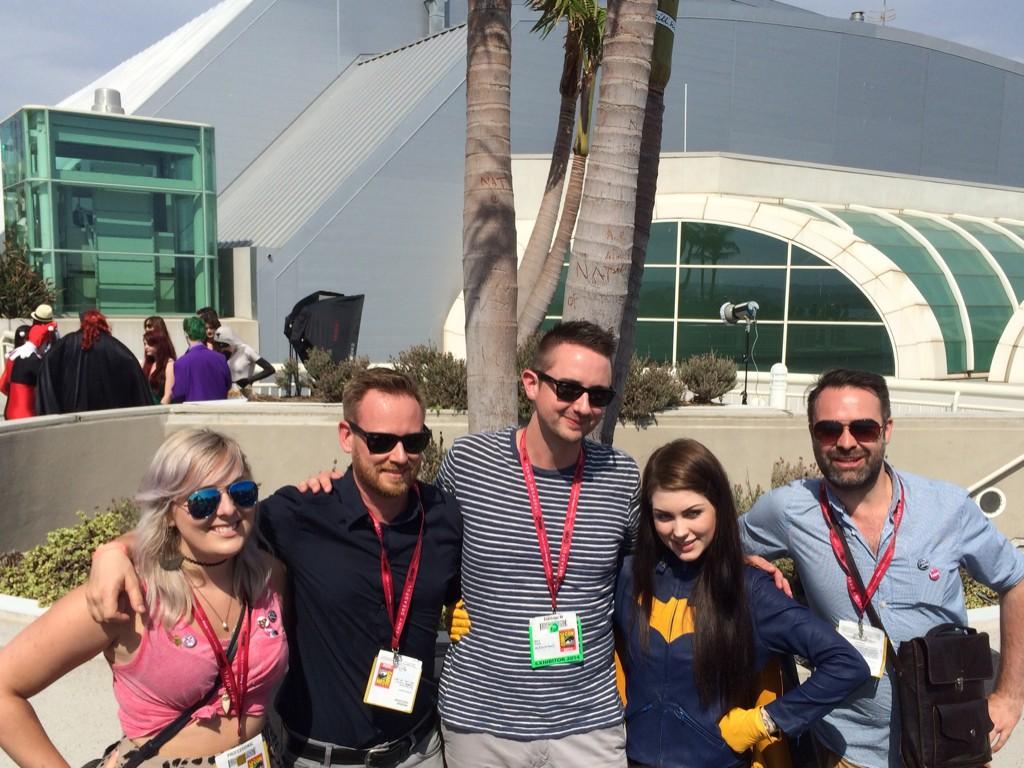 Photo via Batgirl of Burnside/Tumblr
Stewart has always wanted to do a light, fun superhero comic so when DC approached him about Batgirl he saw it as a perfect opportunity. The transition from Barbara Gordon's dark path to a lighter one won't be easy. Fletcher said there will definitely be barriers to achieving that goal.
"While Babs as a character wants to find a way to have a bit of a bright spot in her life and she thinks this is a solution, of course there are going to be a ton of obstacles. All of these obstacles are just going to help us prove what an incredible indomitable spirit this woman has and how you can't keep her down. No matter how tough things get she will always persevere," he explained. "And that includes her ability to smile. She's not Bruce Wayne, she's not Batman. This is a woman who's going to fight the bad guys, defeat evil, and then be able to have a smile on her face."
Part of Batgirl's lighter story is a move from Gotham to the neighborhood of Burnside. Leaving Gotham behind means she'll no longer live with her trans roommate and fan favorite character Alysia Yeoh. Fans quickly voiced concerns about this shift on social media. Stewart said the team is committed to a spirit of inclusion and representation. They feel the world they're setting Batgirl in has to reflect the real world, which has a diverse social makeup. Fletcher addressed some concerns on Twitter, but he reiterated at Comic-Con that including diverse characters is not about making a statement, but writing honestly about the world.
"The controversy was really about Alysia's involvement as a character and Alysia is in the story. Nobodies read it yet, so I don't know why everybody's freaking out. I mean, my mom is still an important part of my life even though I don't live with her anymore!" he said.
While Batgirl gets used to her new surroundings, she'll also be adjusting to her new costume. When Stewart was approached about Batgirl, redesigning the costume wasn't mentioned but it was his first question.
"I said 'Hell yes' and then I had to go fight for it," Doyle said.
The design was developed by Stewart and Tarr. who Stewart called the next big superstar. Tarr, who Stewart called the next big superstar, told the Daily Dot the whole experience has been surreal. She's gone from drawing Batgirl fan art to redesigning the hero's official costume. She was consulted by Stewart after he developed his initial design.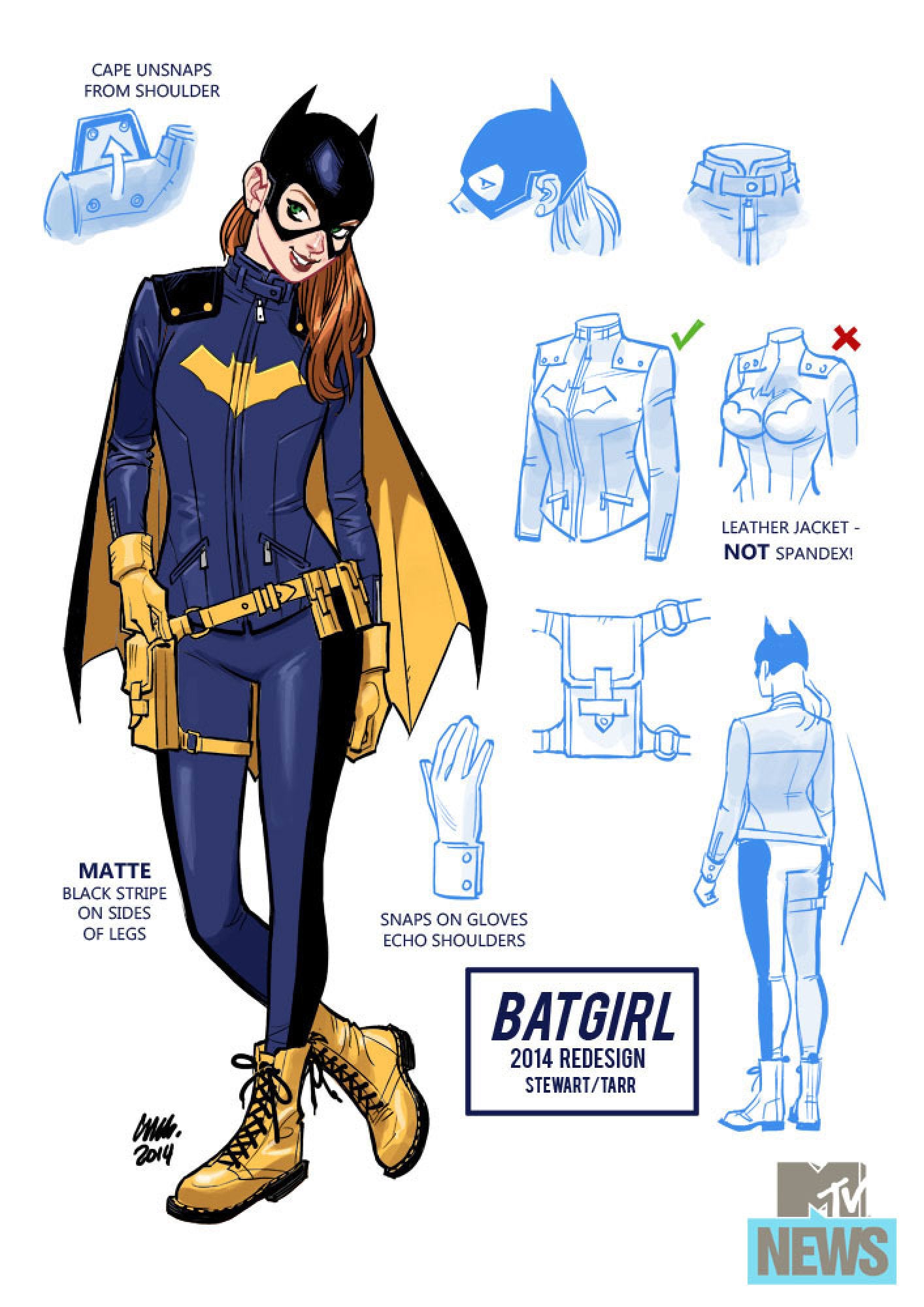 "The armored-up look that's been existing for the last few years isn't really to my taste and didn't really fit the tone of what I wanted to do, so I knew I wanted to completely change it from the ground up and do something that was fun and modern and stylish and contemporary and looked like something a 21-year-old girl would actually wear both in the story and in the real world," Stewart said. "So I dove into street fashion blogs and I was doing a bunch of sketches and just trying to take note of recurring themes and styles and after a lot of sketching I came up with the basic version of it."
Tarr drew over his sketch with suggestions, which Stewart said made "the design really sing." As a man doing a comic about a woman, Stewart knew Tarr's insight would be invaluable. It's not just Batgirl who will get a style makeover either. According to Stewart, civilian clothes on Gordon and other characters will become almost as much as a costume as the Batgirl costume. 
"The comic's going to be fun. In every issue I'm going to develop styles for each of the girls. They're going to have their own personality and you're going to see that through their fashions," Tarr said. "I'm hoping to make some posts where it's like 'This is what Babs wore this issue,' and you can go and check it out if you want to get her Babs style." 
With this approach, Tarr hopes to add a level of relatability to young girls that she doesn't feel really exists in comics. Artists many times still just draw standard shirt, skirt, jacket ensembles.
"I've always liked that about Archie and Betty and Veronica. Every issue they were wearing something different. It was very them and I'm hoping to bring a little bit of that because they have personalities outside of their costumes," she said.
With so many exciting changes the team has planned, it will be hard to wait for their debut. There's no doubt expectations are high, but it seems like the team is ready to deliver. Readers can check out the first issue in October with the release of Batgirl 35.
Art by Babs Tarr/DC Comics via IGN | Remix by Jason Reed