Texas Roadhouse is popular for its steaks, fresh rolls with honey cinnamon butter, and wide assortment of sides. But what is the best side at Texas Roadhouse?
The Daily Dot sent a team of its own to determine what's the best side to pair with your entree at Texas Roadhouse.
Texas Roadhouse offers a wide variety of sides, mixing what you'd expect at similar restaurants with signature creations that are unique to Texas Roadhouse. We tried them for ourselves and will break down which are our favorites, as well as how to match your side with your meal.
The classics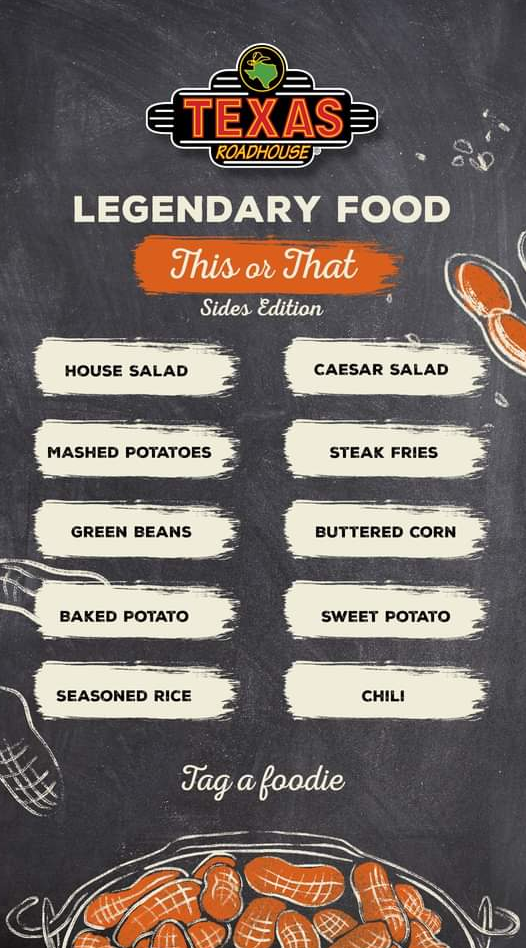 You've heard of most of the sides in the photo above. However, Texas Roadhouse does put its own spin on some of the familiar ones. For instance, the Steak Fries are uncommonly thick and hearty, and the Chili is a unique recipe that we always recommend. (In fact, we recently named the Chili the best Texas Roadhouse appetizer.)
The Mashed Potatoes are served with gravy and are best paired with a Chicken-Fried Steak or another breaded entree. The Green Beans and Buttered Corn are also very solid and deserve a shout out even though they aren't the belles of the ball.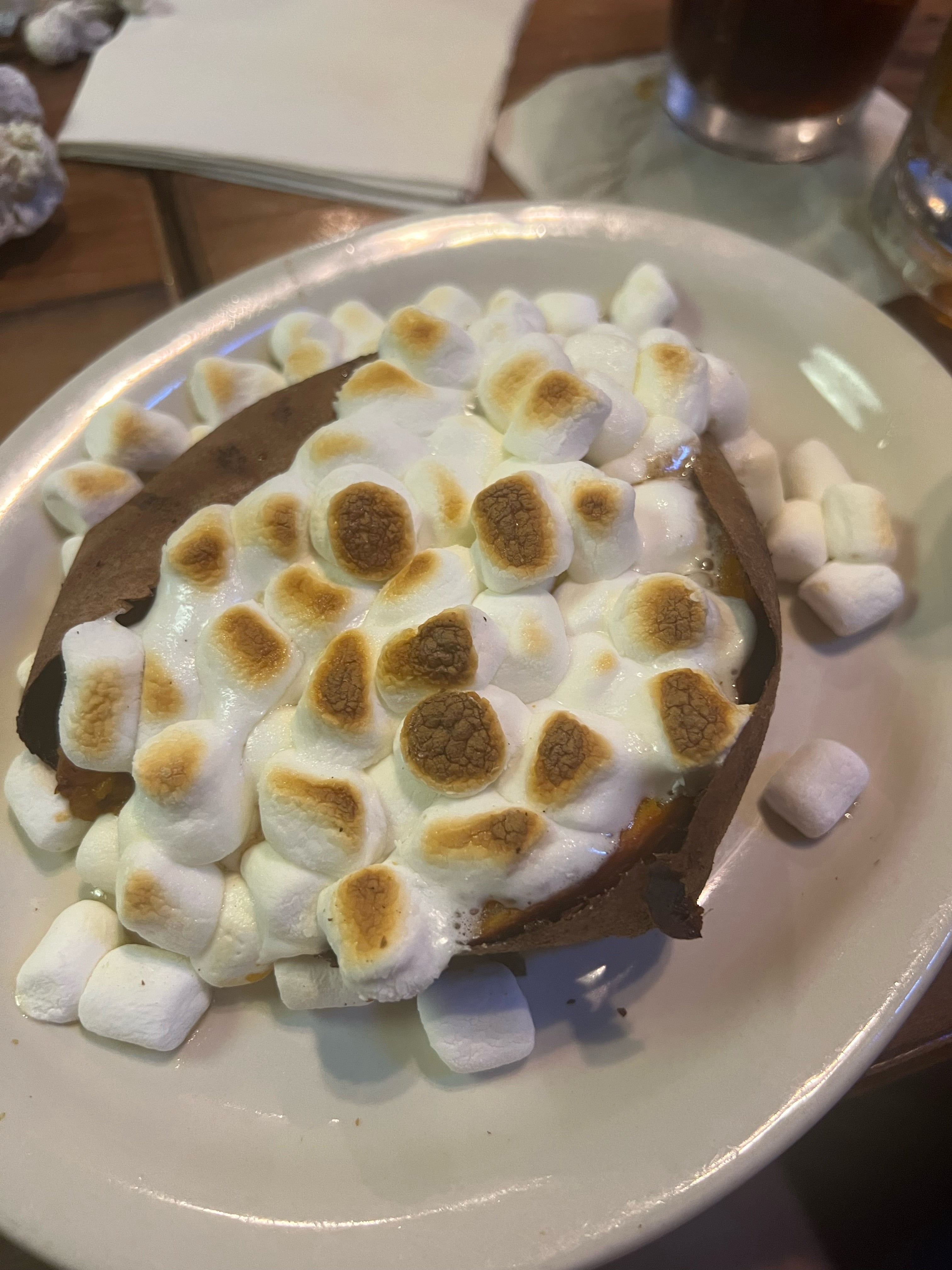 The most notable from the list above, however, is certainly the Sweet Potato. Coming with toppings of marshmallows, brown sugar and caramel sauce, this side is definitely for those who have a sweet tooth.
At first, our team was a little intimidated, but after taking a bite of the Sweet Potato, everyone agreed that it's a great concept and a perfect sweet side.
The honorable mentions
In total, Texas Roadhouse currently offers 16 sides and most of them hold their own against the range of entrees.
The Applesauce is great for kids (but, be honest, you wish you could order it sometimes too). The Steamed Vegetables works well as a palate cleanser, pairing well with some of the heavier and cheesier items you are sure to have on your table.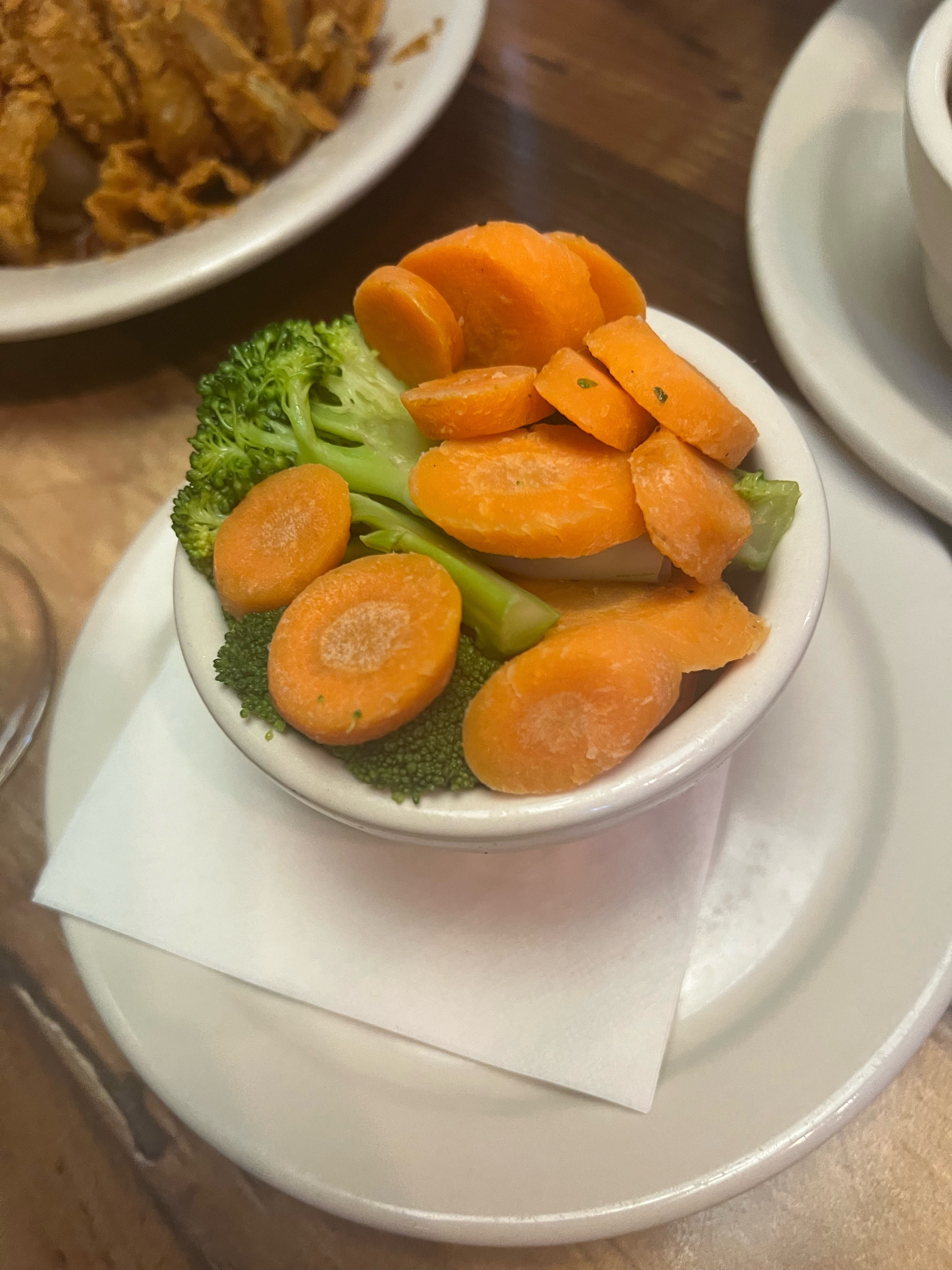 Also, consider the Sauteed Onions and Sauteed Mushrooms, which you could eat on their own, but they're likely go better mixed in with something else on your table.
The final two sides at Texas Roadhouse are the Sidekick of Ribs and the Grilled Shrimp Sidekick, and while they may be entrees in disguise, don't let that stop you from ordering them anyway.
Bring the phrase "Everything's bigger in Texas" to your dinner table and order a huge slab of steak with a rack of ribs as your side. Who's stopping you? Be the master of your own destiny.
The best side Texas Roadhouse best side nominee: Shrimp is a side, right?
My personal favorite side at Texas Roadhouse is the Grilled Shrimp Sidekick, because sometimes you should be able to have your cake and eat it too.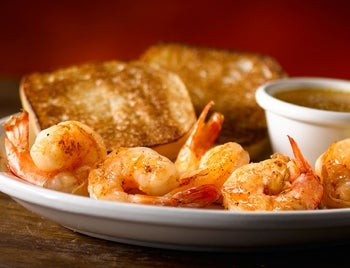 Shrimp is the perfect way to do surf and turf, and at a place like Texas Roadhouse, you can actually get a quality steak with quality seafood.
Ordering shrimp as a side is not without controversies, so be sure to check your local menu to see if its a side. But if it is, don't hesitate.
From a breakdown on when to go to Texas Roadhouse, a hack to enjoy Texas Roadhouse butter for cheap, and a guide on the best appetizers at Texas Roadhouse, the chain restaurant is a favorite topic for the Daily Dot—as the restaurant just so happens to be a favorite of many a TikToker.
The Daily Dot has reached out to Texas Roadhouse via email for its take on its best side.