The U.S. government is about to plunge into the Bitcoin business in a big way.
Through the U.S. Marshals Service (USMS), the government plans to auction off nearly 30,000 bitcoins that it says once resided on the servers of Silk Road, a vast online marketplace for drugs and other contraband shuttered by the FBI on Oct. 1 last year.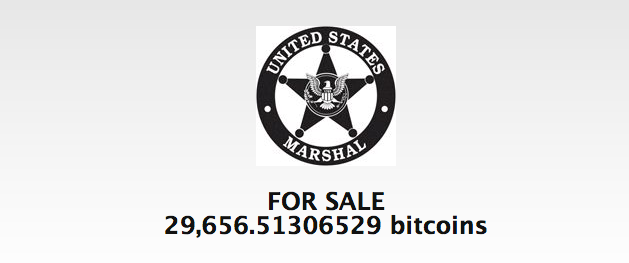 The auction will take place during a 12-hour period on June 27, according to the USMS website. Interested parties must register to bid on the trove of Bitcoin, a process that includes putting up a refundable $200,000 deposit.
At the time the government seized the digital currency, it was worth about $3.6 million; it's now valued at more than $17.5 million by current exchange rates.
The government appears to have picked a particularly fortuitous time for the auction as the price of Bitcoin has increased by more than $150 in recent weeks. But with more than two weeks to go, it's anyone's guess at where the historically volatile cryptocurrency's value will settle by the day of the auction.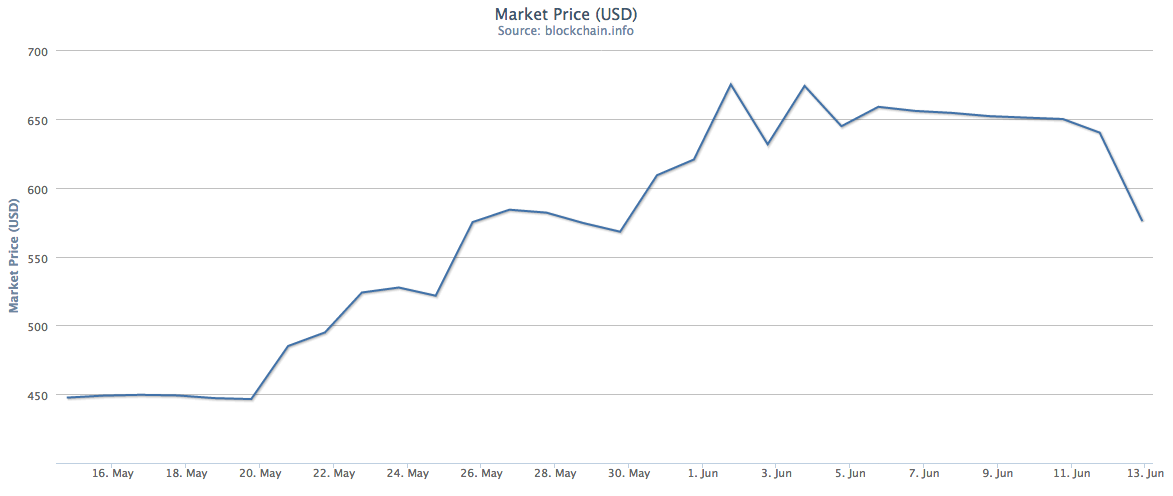 ZeroBlock, a Bitcoin sentinel of sorts, first realized something was happening with the Silk Road bitcoins, when it noticed they had been transferred out of the "Silk Road Seized Coins" wallet the government was known to be using for storage and placed in a new Bitcoin wallet.
$61.72M of DPR seized coins moving! https://t.co/pRz2O1nkVg @paulvigna @kashhill @blockchain

— ZeroBlock (@zeroblock) June 12, 2014
The government is also sitting on a separate stash of more than 144,000 bitcoins ($84 million) that it said came from a hard drive belonging to Ross William Ulbricht, who is charged with owning and operating Silk Road for more than two and a half years under the alias "Dread Pirate Roberts."
Ulbricht has pleaded not guilty to all charges, and his trial begins in November. His lawyer, Joshua Dratel, told Forbes that Ulbricht's Bitcoin will stay put until the result of the criminal case against him is determined.
H/T Forbes | Photo by BTC Keychain/Flickr (CC BY 2.0)