Early this morning, the infamous Silk Road closed. The most popular and successful Deep Web black market is currently displaying a seized notice from the FBI and Department of Homeland Security.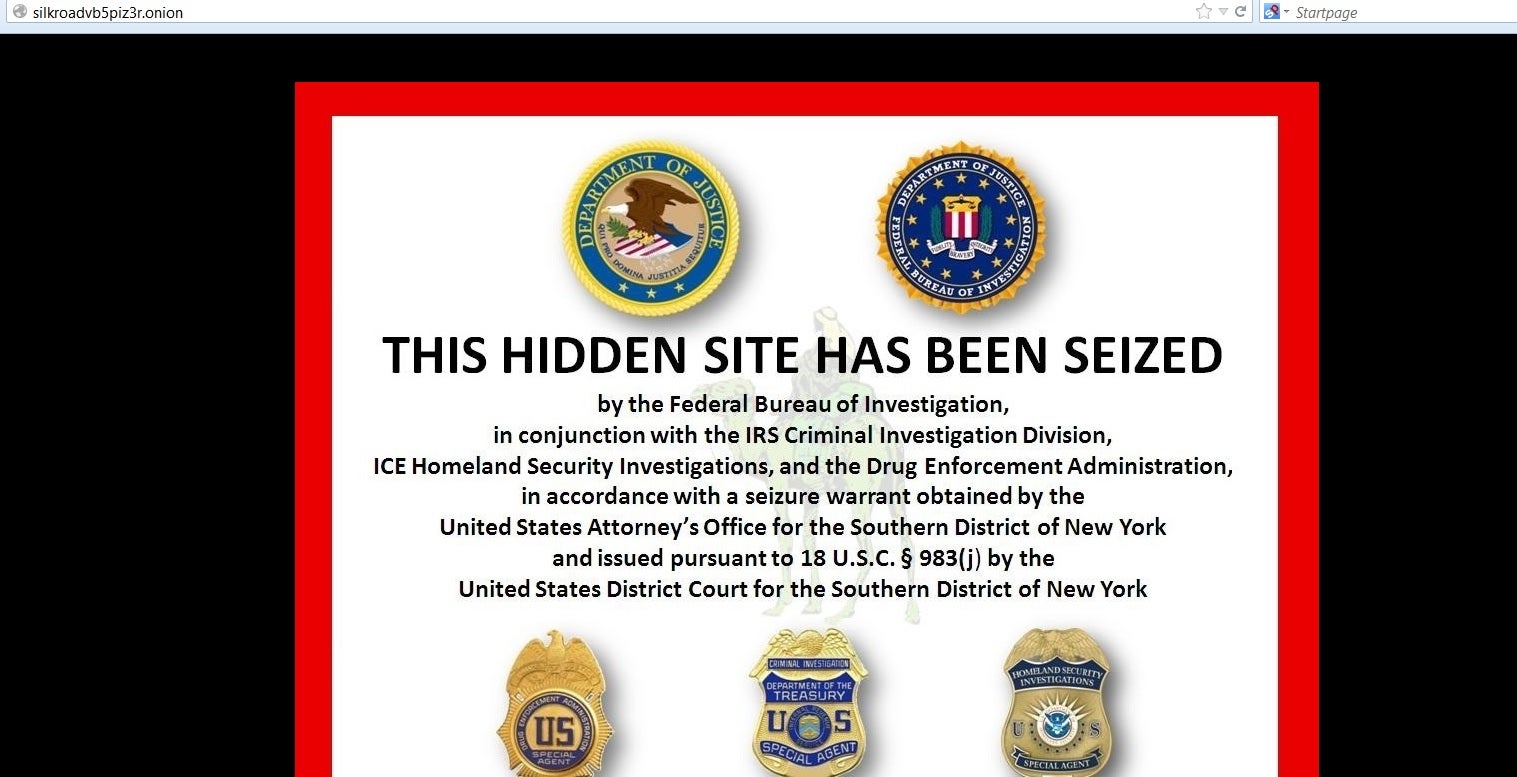 According to Department of Justice documents, Ross William Ulbricht, 29, has been pegged as Silk Road proprietor Dread Pirate Roberts. He was apprehended in San Francisco, along with $3.6 million in bitcoins, a difficult-to-trace cryptocurrency.
More: How the FBI tracked down Dread Pirate Roberts
This is not the end of the Deep Web
The perfectly normal online life of Dread Pirate Roberts
For several hours this morning, the website displayed the message "'Silk Road is temporarily closed. We will reopen asap." This has recently been replaced by the FBI notice.
Due to the anonymous nature of the Deep Web—a set of sites accessible only through Tor—Silk Road and other like-minded destinations have long skirted around federal intervention. That changed in August with the downfall of Freedom Hosting, the largest hosting server in the Deep Web. The site was compromised by authorities and led to the arrest of Eric Eoin Marques, dubbed the "largest facilitator of child porn on the plane." Many have wondered if the Silk Road was next. Dread Pirate Roberts was considered among the most wanted men on the Internet.
The criminal complaint alleges that Ulbricht has been operating Silk Road since January 2011, contradicting Dread Pirate Roberts recent claim that multiple people have been at the helm of Silk Road throughout its lifetime.
The criminal complaint alleges that 1,229,465 transactions were completed on the website from Feb. 6, 2011 to July 23, 2013 involving 146,946 unique buyer accounts  and 3,877 unique vendor accounts. The total revenue generated was 9,519,664 bitcoins, equivalent to $1.2 billion in revenue. Silk Road collected 614,305 in commission, or $79.8 million.
Ulbricht faces charges of computer hacking, money laundering, and narcotics trafficking, specifically heroin, cocaine, LSD, and methamphetamines, among others.
In regard to the hacking charges, Ulbricht is accused of providing a platform facilitating the sale of password stealing, keylogging, and remote access tools.The money laundering charges relate to the famous Bitcoin tumbler on Silk Road which, it was thought, allowed it to move vast amounts of money without giving away information about the identity of users.
According to the criminal complaint. Ulbricht allegedly sought to murder "a certain Silk Road user" named FriendlyChemist in March 2013. FriendlyChemist claimed to have a long list of real names and addresses of Silk Road vendors and threatened to publish them unless Silk Road paid him $500,000. Dread Pirate Roberts apparently agreed to pay $150,000 to have the man he believed to be FriendlyChemist killed in Canada.
The charges allege that Silk Road administrators received salaries of $1,000 to $2,000 weekly.
Here's the full complaint. 
Photo by Bob Jagendorf/Flickr (remix by Jason Reed)