There's a new song on YouTube called "Pickles" that's already been seen more than 8 million times in a little bit less than one week.
The song comes from a guy named Yasha Swag, and it's terrible. Not Rebecca Black's "Friday" terrible, where the song's pretty bad but the production's enough to trick you. "Pickles" is terrible, like terrible terrible terrible. It contains no lyrical dexterity, production depth, or cinematic value at all, and there's not even one shot of a pickle.
Throughout the entire 3:20 video, all you get is a repetitious "Pickles, Pickles, I got pickles" rapped softly over an EDM (electronic dance music) beat while Swag moseys down country roads and dances in front of low-grade green screens.
But the song has 8 million views in less than a week. Something's got to be up.
It turns out there is.
According to YouTube's video statistics, "Pickles" first blew up the moment it posted to Facebook, where it received 1.1 million views on its first referral. That's weird, given that Yasha Swag's fan page only has 757 likes and only 34 people liked the video when Swag posted it onto the site. It's even weirder when you consider that the post went up on Swag's Facebook page Tuesday, Dec. 4, three full days after the video had garnered more than 1 million views.
On Oct. 11, Yasha Swag posted a Soundcloud link to "Pickles," uploaded by someone named Jacob Povolotski. The track attracted only 142 plays, but it raised a few eyebrows in our investigation. Turns out that Swag and Povolotski actually look like quite similar: Check out the swooping bangs and the color of their lips. What's more, both have reported around other Web hubs to be natives of Ireland.
Are they the same person? If not, they've certainly got the same taste in music.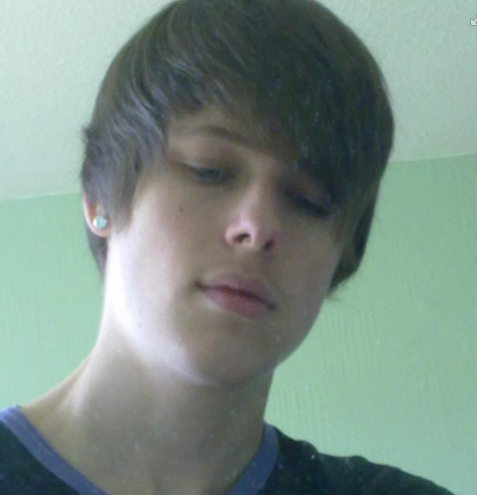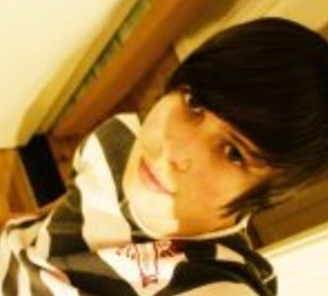 Searching Google for Jacob Povolotski yields an interesting first result: A LinkedIn profile for an Irish guy who touts himself as a "meme troller" at Memetor, a phony-looking site—check out that stock art photo on the homepage—for a company that "works with people in your organization, network or market to transform your strategy into a living, breathing, and sustainable success."
It also led us to a Concrete 5 page that listed Jacob Povolotski's username as JacobPOV, a popular handle in shady places like FunnyJunk and Black Hat World (a forum where users trade tips about Black Hat SEO, a term used to describe unethical search engine optimization tactics).
The FunnyJunk profile links to two Yasha Swag videos: July's "Coolin," which is almost as terrible as "Pickles" and half as popular, and a since-deleted version of "Go Go Go," seen here, posted under the header "The new Rebecca black ?? WTF LOLZ."
On YouTube, "Go Go Go" is hosted on the YashaSwagMusic channel, which also hosts a copy of "Pickles" that was uploaded one month ago and only has 19,000 views.
It's not as easy to sort through discourse within the Black Hat World threads that JacobPOV worked, but a quick scan of the subjects he commented on includes "Retention Views," "Which YT Network provides the best revenue for its partners?," and "Is there anyone who can make 20,000 likes on a YouTube Video?"
Perhaps Povolotski commented on that final thread because he's experienced in the art of attracting inorganic attention. Five months ago, he put a post onto a cheap favors website called Fiverr that offered to help people pick up 100,000 YouTube views for the price of only five bucks.
"Rank #1 on a famous website where users post funny videos/content get 100,000+ views and 1000+ comments," he wrote. "This is the most amazing deal you could ever get this bot will get you to the top. This works best on funny videos."
It's worth mentioning at this point that Povolotski is the creator of a file getting shilled around FilesTube called Facebook Likes, which we did not download but touts itself as an automatic Facebook-like bot with "unlimited threads full functionality." In a post on Black Hat World, he claimed he could do the same for Facebook shares.
Back on YouTube, it's believed that Povolotski is a regular user of an application called u 2bviews, which allows users to earn credits for viewing videos and apply those credits to your own video.
"If you insert a video wich [sic] already has 10 views on YouTube, and then you place 10 credits on the video, the video will end up with 20 views on YouTube," the product says of itself. "We have simply but yet strong referral system which you can use to earn a lot of easy credits.
The final nail in this investigative coffin comes via an October link to Povolotski's group purchase of a YouTube advertiser pack, one that, among other things, offers users "Multiple, rotating proxies" and the ability to "post thousands of comments" and "send thousands of private messages." While we can't confirm that the software is illegal or violates YouTube's terms of service, the organizer of the purchase told potential partners that "we will use mod or very trusted person to be a middle man."
So what exactly is Povolotski doing? No telling, and there has been no response to the Daily Dot's multiple requests for comment.
It seems likely that Povolotski has entrenched himself within some shady Internet circles to the tune of 8 million YouTube views. How deep? Hard to tell. But deep enough that he appears to be going through a middleman to purchase a third-party application for YouTube.
Photo via Yasha Swag/YouTube