You can add paychecks to the list of things not to share with your Instagram followers.
A successful salesman at a Manhattan Lacoste store is out of a job after publishing his wage information. Wade Groom was apparently attempting to make "an artistic and personal statement" about his high rent and living situation by sharing his pay stub.
Lacoste claimed the post breached the company's employee confidentiality agreement.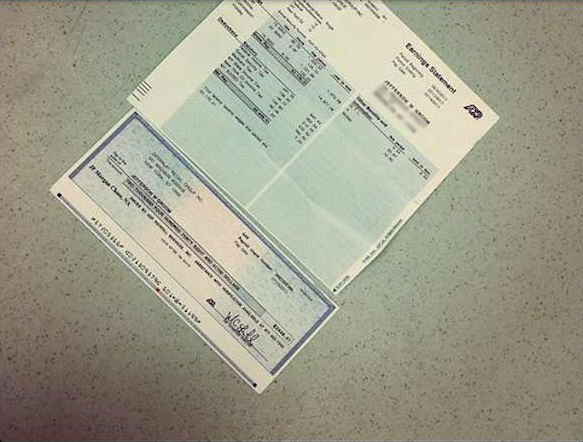 Photo via AOL
"I guess I signed a confidentiality agreement with something about social media, but who reads those?" Groom told AOL. "I had to sign to get the job."
Groom claims he was the top salesperson for the whole of Lacoste's U.S. operation, outselling the person in second place by $12,000 in his best week. He took 3 percent commission on top of his $15-per-hour pay.
AOL noted that the post had the potential to highlight a pay disparity that could cause other employees to feel discriminated against, and Groom might have tipped off Lacoste's competitors to labor costs.
Groom, a single father with twin four-year-olds, said he needs a new job. Perhaps he'll stick to sharing photos of his family and food like the rest of us from now on.
Photo via wade333/Instagram