Dante de Blasio, 16-year-old son of newly minted New York Mayor Bill de Blasio, just became one of the Internet's favorite topics, even spawning a fan Tumblr so far composed of GIFs from The Lion King. 
I won't pretend I totally understand what's going on here, and I can already sense that there's a complaint to be made about subconscious racism.
It all began with the major snowstorm that everyone in the northeast U.S. is complaining about, at the outset of which Dante's friends were eager to know whether school would be canceled on Friday. He certainly lobbied his dad for such a decision, but it was the bitter cold that clinched it.
This iPhone screengrab was even featured in the New York Times: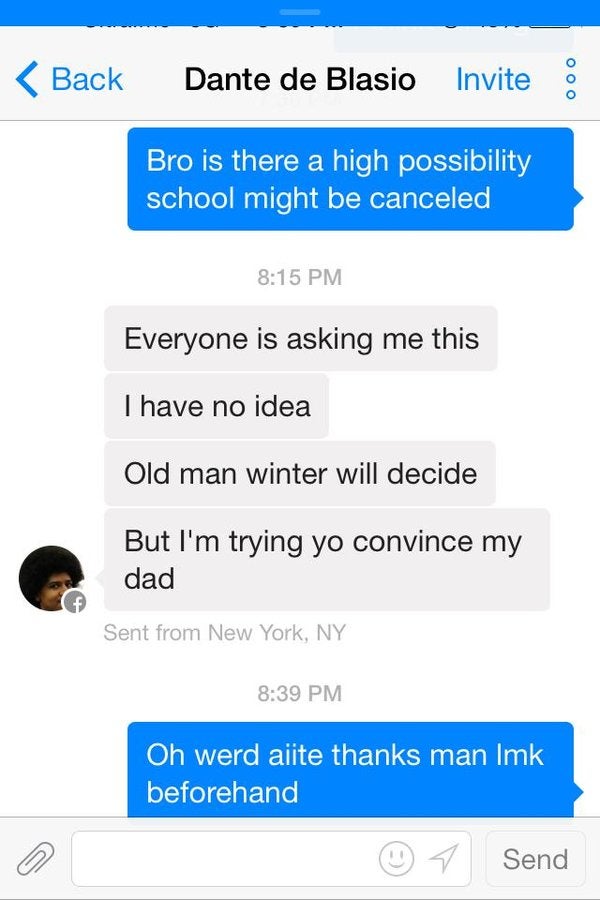 This morning came the everyman photo-op, in which De Blasio shoveled a few blocks of sidewalk. Then, as first lady Chirlane McCray had promised, Dante took over.
And now for shoveling the walk, Mr. Dante de Blasio. On ny1 soon. pic.twitter.com/UnKm4IinkT

— Josh Robin (@joshrobin) January 3, 2014
Across social media, people expressed sympathy that Dante wasn't already off enjoying the day with his buddies—and had to have his dreary chore covered in detail by journalists. That's about when the "Dante Be Like" Tumblr popped up, repeatedly comparing him to the lion prince Simba.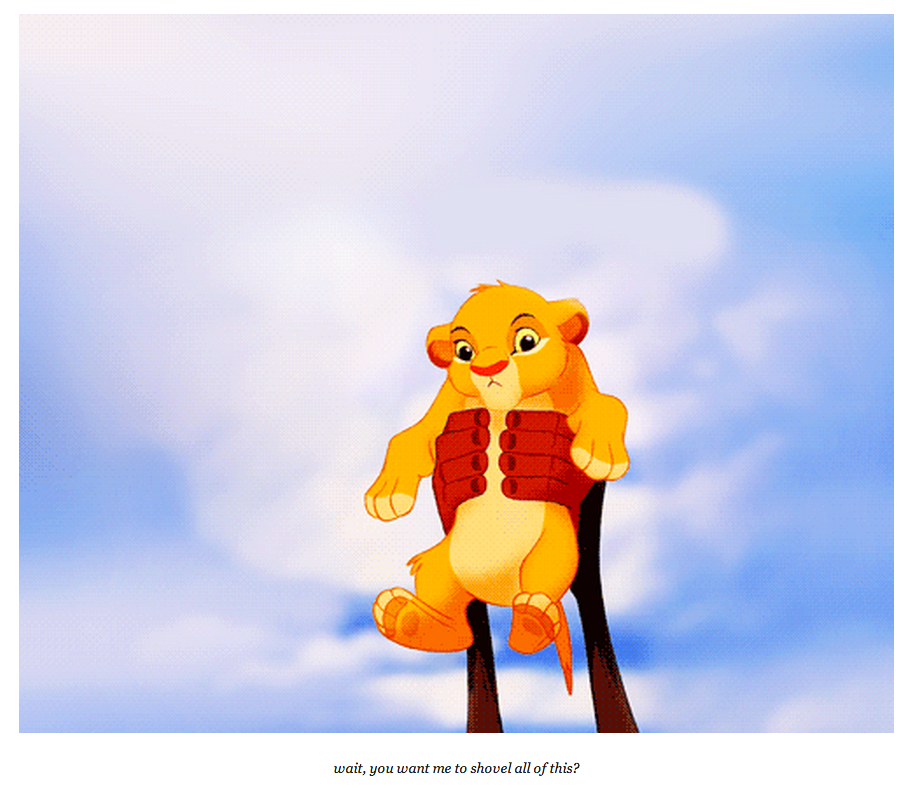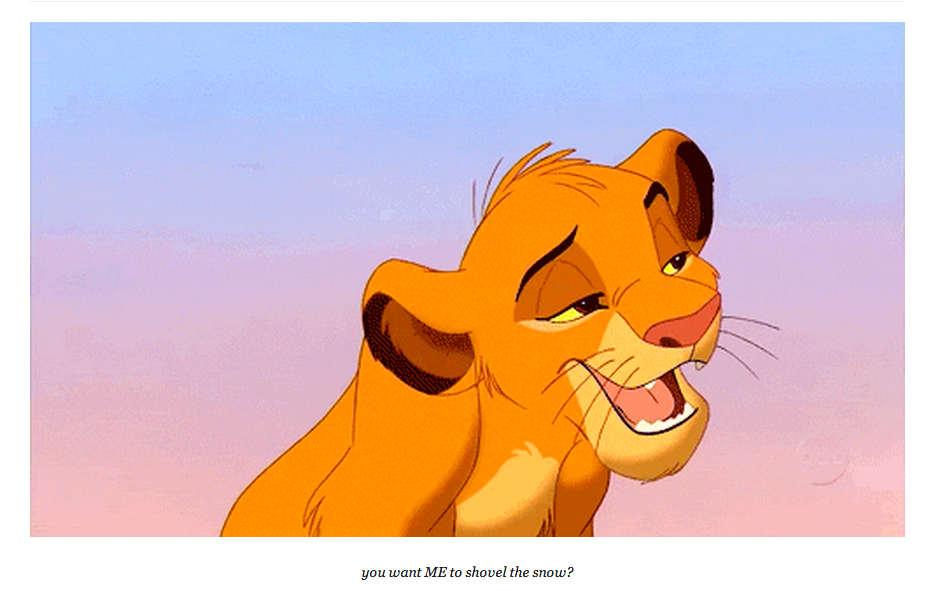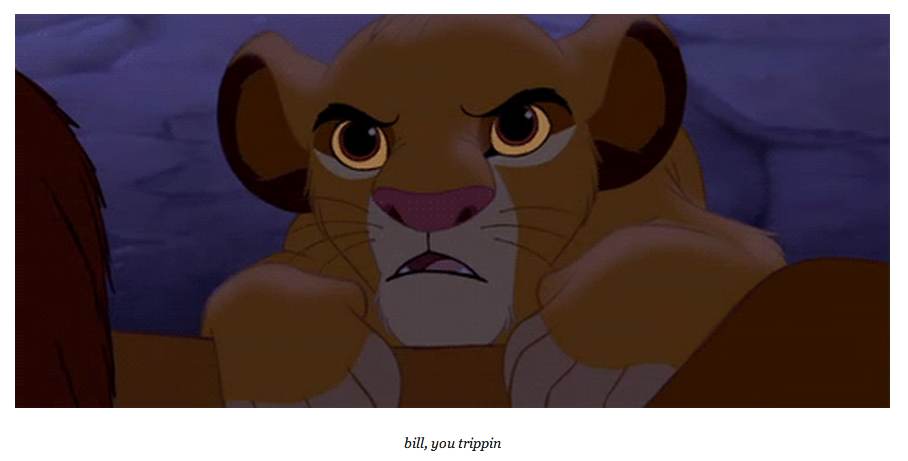 Is this a meme with legs? Only if De Blasio gets trampled by wildebeest next week.
Photo by Scott Lynch/Flickr