It appears that Iranian authorities have seized the forums of the online drug bazaar Black Market Reloaded.
On Thursday, this image was displayed to anyone who attempted to access the site: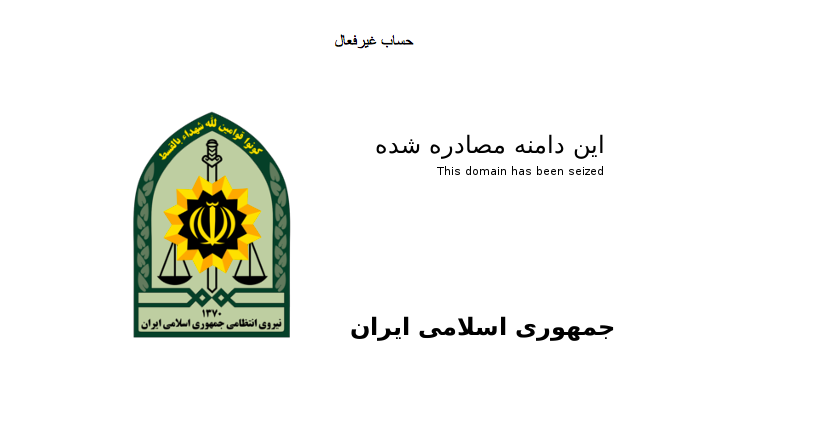 The text, written in Farsi, reads, "Account suspended. Domain seized. Islamic Republic of Iran" and displays the insignia of the Law Enforcement Forces of Islamic Republic of Iran.
The website, which could only be accessed through the anonymizing system Tor, shut down the majority of its operation last December. Black Market Reloaded's operator, who goes by the name Backopy, shuttered the site's marketplace function last December amid concerns about ensuring the privacy of its users.
"Tor can't support any site to be too big," wrote Backopy in a post on the site's forum following an influx of new users who flooded Black Market Reloaded in the wake of the closure of the massive online black market Silk Road. Tor is all about community and you just keep anonymous as long as you can blend with the community. Tor isn't a place for big enterprises, and can't hold another wave of refugees."
While the Black Market Reloaded's marketplace function was shut down, its forum remained open—remaining a place where denizens of the Deep Web could converse with each other.
The closure of the Black Market Reloaded forums comes only a few days after Dutch police announced the arrest of five people in connection running the similar, albeit short-lived, black market site Utopia. Authorities told members of the press they believe the people behind Utopia are also responsible for helping administer Black Market Reloaded.
There is a bit of a wrinkle in all this. The takedown notice that greeted visitors to the Black Market Reloaded forums on Thursday is a good bit more detailed than the messages Iranian law enforcement typically uses: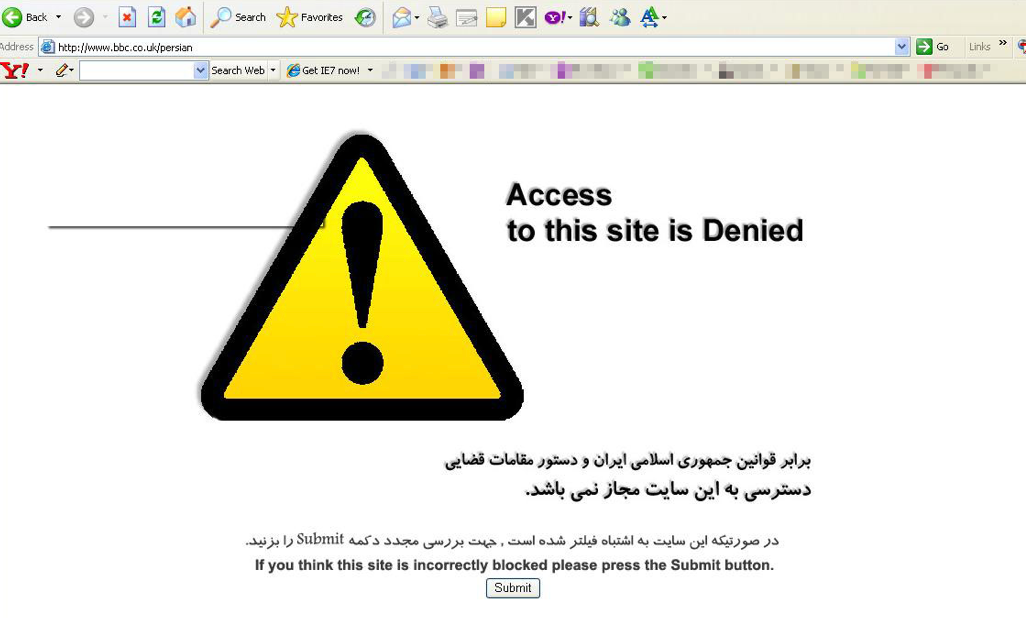 Iran doesn't exactly have an embassy in the United States to field questions about the authenticity of the takedown notice, so make what you will of the discrepancy.
All in all, Thursday may not have been the best day people for people who enjoy trafficking illicit goods online. Only hours before the takedown notice appeared, the administrator of Silk Road 2.0 marketplace announced the site's online Bitcoin wallet had been hacked using a recently discovered exploit that's sent the global Bitcoin community into turmoil. All of the funds belonging to Silk Road 2.0's users that were being held by the site while their trasactions were pending were apparently wiped out. Estimates regarding the scale of the losses stretch into the millions of dollars.
James Cook contributed to this report.
Photo by Various/Wikimedia Commons