Pinterest may have become the third-largest social network in the world last year, but in 2013 it succeeded in showing everyday users—as well as brands—that it's a worthwhile place to build an audience. 
Only three years old, the company started the year valued at $2.5 billion and began testing promoted pins as it tried to figure out how to become a lasting business. Throughout the year Pinterest went through a number of redesigns which received a rather surprising positive reaction, considering how users tend to respond to their favorite social networks' changing looks.
Pins were made bigger, users were able to find their Twitter friends, and Place Pins allowed users to add maps to their boards. The site also worked hard to expand its global reach, introducing new, localized versions of the site in countries including France and the United Kingdom. 
Pinterest's biggest success this year, though, was convincing brands it's one of the best places they can connect with consumers. Fashion companies in particular were quick to embrace Pinterest: J. Crew was the first business to debut a catalog on the virtual pinboard site, and Nordstorm experimented with tagging the most-pinned products in its retail stores with the Pinterest logo. Even Pinterest's long-awaited first API release focused on partnering with big brands and retailers, with promises of more to come.
Of course, Pinterest still had its challenges to face, including dealing with cybersquatters and a child porn problem, but none of these struggled overshadowed the site's accomplishments in the news or changed the image of Pinterest as a place that can even help fulfill dreams.
Here are 10 pinners who shaped Pinterest's remarkable year.
1) Karen Nyberg
NASA astronaut Karen Nyberg reached a level of Internet fame that few astronauts (other than Canadian Chris Hadfield) have achieved thanks to her use of Pinterest. Nyberg loved to use the site for sharing her interests in crafts, decorating, and food before going up to the International Space Station, but when she continued to pin while in space, people started to really take notice.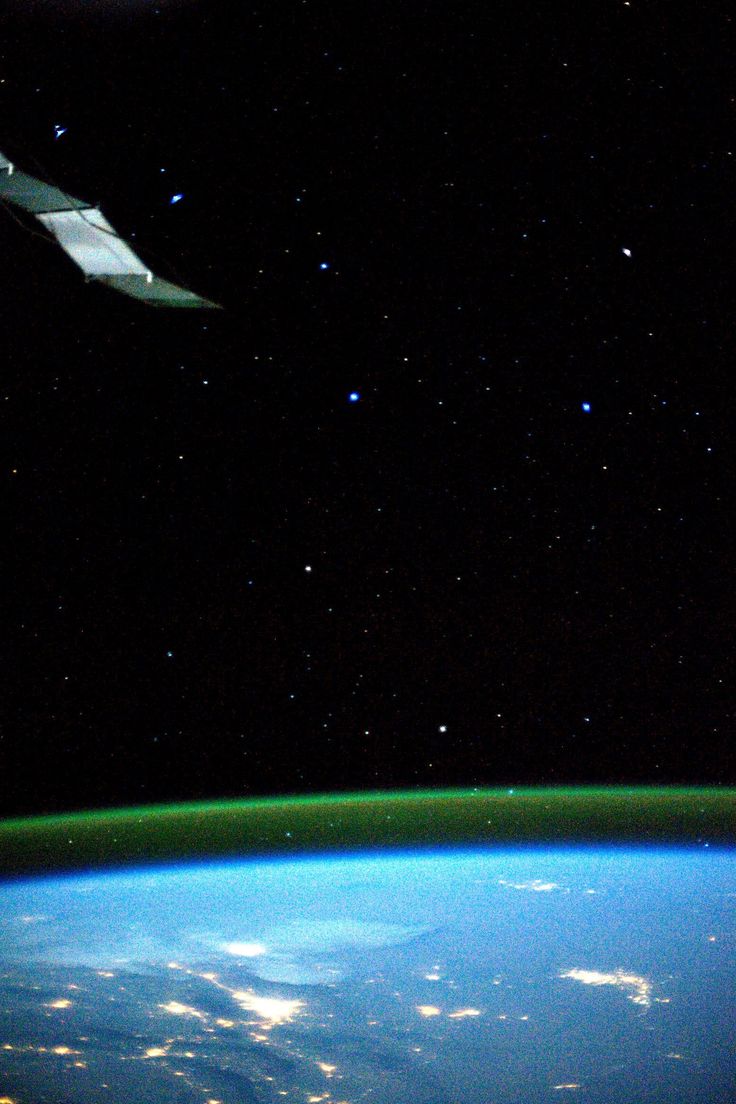 Photo via Karen Nyberg/Pinterest
She shared a view of the planet and stars that those of us stuck on Earth will never see. She also gave us insight into what daily life is like for astronauts. We learned about their eating habits, their work, and even how they take care of their hair. For the first time, Nyberg showed that Pinterest doesn't have to be confined to our planet.
Being a Pinterest influencer isn't always about having a lot of followers. Walford only has about 398, but she's changed the way we think about the fandom community on the site. Fandom may be quiet on Pinterest compared to the busier communities on sites like Tumblr, but Walford's Suburban Fandom offers a welcome escape from those crowded networks. With more than 5,000 pins in categories such as cosplay, memes, and fashion, Walford has proven it's possible to cultivate fandom on Pinterest, even if it happens at a slower pace.
"I like Pinterest because of sheer ease of use," she told us in October. "Pinterest is a great site for sharing pictures in perpetuity. I read somewhere that the average tweet has an 18-minute lifespan. So I can still share great content over and over and introduce my followers to new content."
The most influential fashion star on Pinterest this year was an imaginary toddler who took us all on a hilarious tour of the absurdity found in current kids' fashion. It's no surprise that copywriter Tiffany Beveridge's imaginary daughter Quinoa and her board "My Imaginary Well-Dressed Toddler Daughter" went viral. She pinned photos from fashion editorials and wrote captions that channeled her imaginary daughter and friends. Not only is the board hilarious, but it also offers an unfiltered commentary on the current state of children's fashion.
Beveridge was inspired to create the board after re-pinning images of kids' clothes from her friends and noticing some over-the-top styles.
"The images were begging for sarcasm, so I just began writing little captions. The character just grew from there," she said in July.
The creative boards of interior designer Maryann Rizzo helped her earn the number 2 spot as most followed on Pinterest and overtake Bekka Palmer over the course of the year. While still behind most popular person on Pinterest Joy Cho by about 4 million followers, Rizzo hosts 231 boards, which is more than Cho and Palmer combined. 
Those boards include more than 92,000 pins and cover a range of topics like color inspiration, fabric fanatic, and architectural details. On her profile, Rizzo writes that she hopes her images will inspire her followers to "design, cook, garden, entertain, dress, and travel in style!"
5) Suzy Brooks
Pinterest may have become a major resource for businesses and brands this year, but educators and teachers also discovered the image-heavy platform can be useful. Brooks demonstrates how teachers can use the site with 42 boards on everything from engaging videos to projects. She influenced how Pinterest decided to reach out to educators in their broader Teachers on Pinterest campaign as a contributor to their account.
"A simple search on Pinterest can quickly bring teachers to posts about classroom organization, behavior management, and engaging lesson plans," Brooks told us in September. "It is a never-ending resource for those preparing anything education-related."
San Francisco Chronicle President Joanne Bradford was hired as Pinterest's head of partnerships in the fall. With all of Pinterest's work with brands this year and the release of their first API, it's clear she'll have a big impact on the direction the site takes as it continues to build partnerships in both creative content and advertising. 
While Bradford has a small presence on the site through her profile right now, she may soon offer us an interesting behind-the-scenes look at the company if her new board Pinterest the Musical is any hint of what's to come.
Ratcliff is the only man on our list this year, but he's had a huge impact on the conversation around artists and photographers sharing images on Pinterest. He stirred up controversy last year when he said photographers should stop complaining about copyrights and continued to encourage photographers to not be scared about sharing their work in another controversial blog post this year entitled "Why I don't use Watermarks." The post received 157 comments and a counter post written by a fellow photographer.
Ratcliff has shared his views through speaking engagements at various conferences and continues to be one of the most vocal supporters for artists putting their work on Pinterest. As a result his own boards offer a beautiful collection of unmarked images, making it easy to see why he's among the most followed Pinterest users. 
8) Ren Mitchell
Crafts and DIY projects are two of the most popular areas on Pinterest, which is what makes Mitchell's idea to open a craft studio and shop called The Tinderbox so simply brilliant. Everyone tends to get inspired by something on the site and wants to give it a try, but as the many Pinterest fails tell us, not everyone can turn what inspired them into a reality. So in April Mitchell decided to open The Tinderbox to help.  
During a Pinchat in July, Mitchell said she uses Pinterest to find trendy crafts and helps people recreate them at her shop by offering supplies and workshops. This might be the end of Pinterest fails as we know it if more professionals follow this model.
9) Zoe Waldron 
Waldron joined HelloSociety as social media manager this year and has already helped change the way we think of using Pinterest in terms of marketing. The firm creates campaigns for clients exclusively on Pinterest, showing that the site no longer has to be just one tool in the toolbox, but has enough pull to be a major marketing force on its own.
The company offers a network of over 300 Pinterest influencers to their clients to help spread the word about their brands. Waldron features these chosen pinners and tips for how brands can get the most from the site through posts on the company's blog.
Pinterest no longer has to be just another social media outlet for groups. It sees enough traffic that a profile can act as a homepage in place of a regular website, and that's exactly how The Personal Ink (P.INK) uses it.
The group, which provides tattoo ideas, inspirations, and artist info to mastectomy patients, prides itself on being Pinterest-based. Over the last year, P.INK used Pinterest exclusively as its website, connecting with breast cancer survivors and spreading their work.
Photo by GMaxwell/Wikimedia Commons (Remix by Jason Reed)