One of Reddit's most popular sections, r/pics, is slowly turning into the new wedding announcement page.
Redditor thekidd142 is the latest of many to post photos of a wedding proposal on the subreddit. But instead of stumbling upon another couple's proposal, he gave redditors a glimpse into his own in a post titled "Last week I proposed to my girlfriend of 3 years, and this is how I did it. I had to wait for her to stop crying before I could even ask her to marry me" on Monday.
He and his fiancée, redditor KnitNotPurl, had talked about getting married before and even started planning before he actually proposed. However, for the proposal itself he decided to get creative.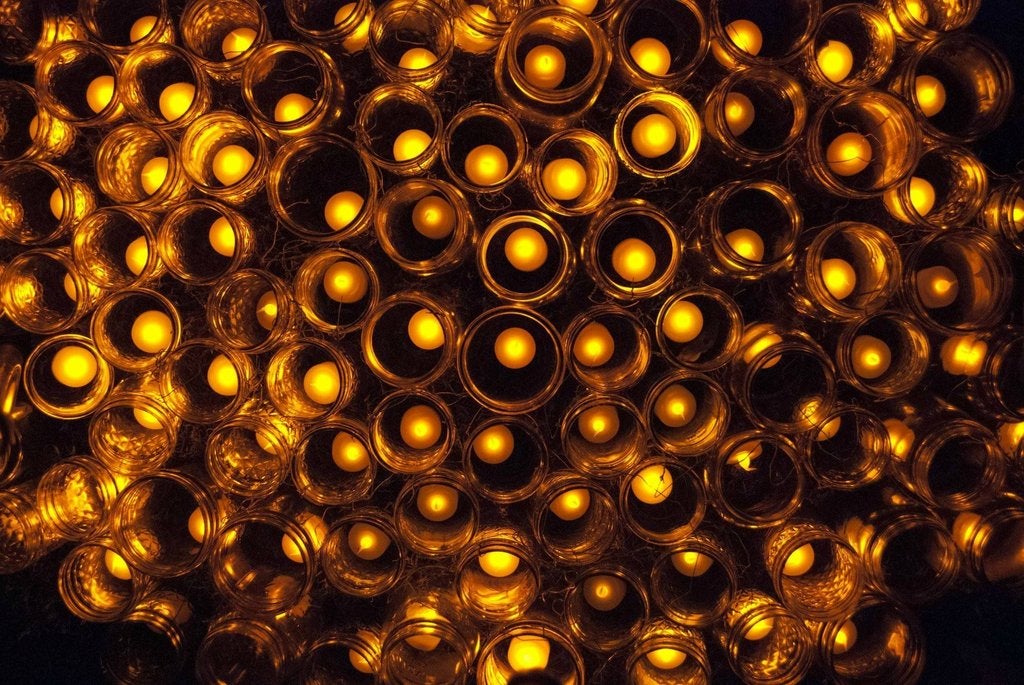 thekidd142 took more than 100 LED candles and jars, and spent 4-5 hours cutting wire and attaching them to the jars with the help of a few of his friends. On the the actual day, he spent more than five hours turning the on LED candles and hanging up the jars on her favorite tree to turn it into a stunning display that would fit right in with Tangled.
"We had to turn them on as we hung them so I was a little worried that the tree would burn down or that they would be out of battery by the time my girlfriend and I drove back out," thekidd142 wrote. "But things as they were, we got there after sunset and it was more beautiful than I had ever expected it to be."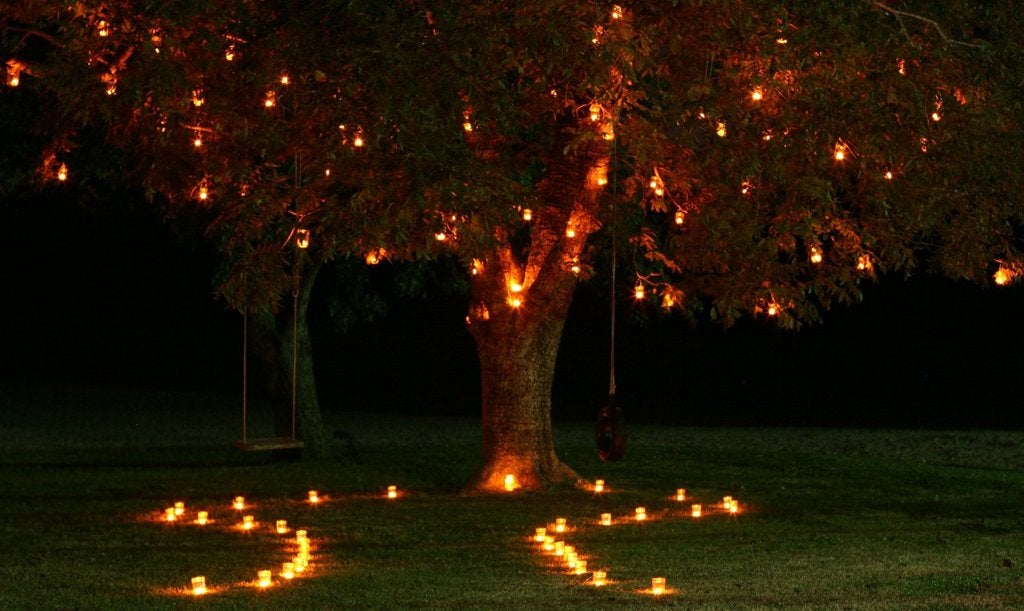 KnitNotPurl said yes, and fellow redditors offered the couple their congratulations. Some complained that thekidd142 set the bar too high for when they eventually proposed to their girlfriends and others couldn't resist imagining a fear of thekidd142's: that the tree would burn down.
"And then suddenly it was the only thing I worried about," he noted about the fear. "I didn't want to join her family by burning down a small portion of their land."
KnitNotPurl knew about the proposal, but the tree display was a complete surprise for her.
"To be honest he's not really a romantic guy…or I thought he wasn't," she wrote. "He has obviously proven he can be very romantic. All the more reason to say yes!"
The couple has decided to set their wedding for June 28, 2014 and quickly set up a Honeyfund page in order to travel to Europe for their honeymoon for people to donate to instead of a wedding registry.
Photos via thekidd142/Reddit