Allegations of human trafficking and child sex abuse were most definitely not what recording artist Mitski was expecting in 2019. Yet accusations of that nature arose from Tumblr after baseless writing went viral.
In August, a Tumblr user by the name of amberdollars caught attention for a post in which she claimed that she suffered sexual abuse by Mitski. The posts specified the last time that amberdollars had contact with Mitski after a show she played in Memphis, Tennessee, in 2015.
Given the ephemeral nature of the internet, most posts detailing the hoax have since been deleted. The only records of this strange sequence of events exist in reactions to the original posts and screenshots—but they're plenty telling all the same.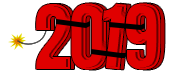 "DM ME For more detail. I was sexually trafficked as a child and I was groomed and raped by her starting around age 11. Visited her (was trafficked to her) multiple times, at least 2 while she studied at Purchase Conservatory Of Music. Our last contact (including me being raped by Mitski) was in 2015 after a show with Elvis Depressedly in Memphis," reads the now-deleted post.
In amberdollars' writing, she alleged that she was sexually trafficked to Mitski while she was 11 and Mitski was 20 and attending the Purchase Conservatory of Music. In further writing, amberdollars alleges such things as her being drugged with Benzodiazepine for this all to occur, her father working for the National Security Agency, and this being merely one incident in a much larger child sex trafficking ring. 
On Twitter, the allegations and the fallout surrounding amberdollars led to a discussion surrounding "cancel culture" and the tendency of the online mob mentality to leap to conclusions on hearsay and rumors.
"Yall can't just say 'mitski's a pedophile' n link to a random blog n call it a day," user @metroflora tweeted.
I'm so fucking mad about the Mitski allegations like yes I know I KNOW you should always believe the victim but when their story has so many inconsistencies and reads like an edgy wattpad fanfic for the love of god it's acceptable to be skeptical

— jordan | multifandom (@eatratsdocrime) August 13, 2019
yall can't just say "mitski's a pedophile" n link to a random blog n call it a day…

— θύρσος (@metroflora) August 12, 2019
https://twitter.com/abri6ix/status/1161038193682190337
It is no exaggeration to say that the internet is built on the back of women's suffering, a narrative that has grown in accuracy in recent years. The weaponization and monetization of people's personal accounts of trauma for corporate gain has always been an unfortunate side of the Me Too movement. For example, an exposé on Babe.net, the publication that first broke the story of Aziz Ansari's incident of sexual misconduct, later revealed, among other grievances, that the offices of the outlet had instances of power-imbalanced romantic relationships.
Peyton Thomas, a freelance music journalist who amberdollars had previously reached out to, attempted to bring some closure to the situation. Thomas concluded that the allegations could not be true due to differences in crucial details from an email that amberdollars had previously sent Thomas and the details that amberdollars had publicly posted. "It is my firm belief that this story is a fabrication. I do not write this lightly. As I have said, I myself am a survivor of sexual assault, and I am a strident believer in taking claims of sexual abuse seriously," he wrote in a Tumblr post.
Greg Ruthkin, a musician who played with Mitski the night that amberdollars alleges the abuse took place, tweeted in regards to the allegations. He said that after the show, her guitarist's mom drove them to Nashville.
I was on that tour with Mitski and remember that show very vividly. She was headlining that night, finished her set, sold merch, got in an argument (normal tour stuff) with her drummer at the time, then her guitarists' Mom drover her, Mitski, and myself to Nashville.

— Greg Rutkin (@Mylifeinshamble) August 13, 2019
Later, a Twitter account belonging to a person who claims to be amberdollars' sibling tweeted a thread concerning the situation from an account that has since been deleted.
"Dear Mitski. I'm sincerely sorry on behalf of my mentally ill sister Amber Dollars who took her own trauma and delusions out on you on Tumblr, once she's back on her meds she will come to and never stop apologizing. For years she has accused everyone around her of sexual assault of some sort be it the cops, sibling, parents, mentors, anyone," wrote amberdollars' alleged sibling.
"This has kind of dissolved into a mess," reads the top line of a master post that collected and time-stamped all of amberdollars' Tumblr activity surrounding the bogus allegations. This user eventually relinquished ownership of the log, writing that "I am not updating this post anymore. This is too much for me. I am a minor who is not equipped to deal with this situation."
Mitski took a self-imposed hiatus from social media earlier this year but reactivated her Twitter account in the wake of the allegations to release a statement.
In the statement, Mitski echoes the sentiment of Thomas and many others who were critical of amberdollars' story but wholly empathetic to her situation.  "I hope those of you on the Internet treat them with kindness and compassion, and I truly hope they find the help they need," Mitski wrote in regards to amberdollars' evidently very real pain but wholly proven delusions. "We should continue to practice believing in victims, and I hope that survivors out there are not discouraged to come forward with own experiences because of this instance."
READ MORE: