Sign up to receive the best of the internet straight to your inbox.
No, it wasn't a dream: Chris Pratt is really back in the news cycle, this time under scrutiny for his political leanings. In other news, today:
Woman yells 'f*ck Black Lives Matter' at Black barista who asked her to wear mask
Dominatrix goes viral after walking man on leash through supermarket
Nearly one-third of COVID-19 patients suffered from altered mental functions, according to study
---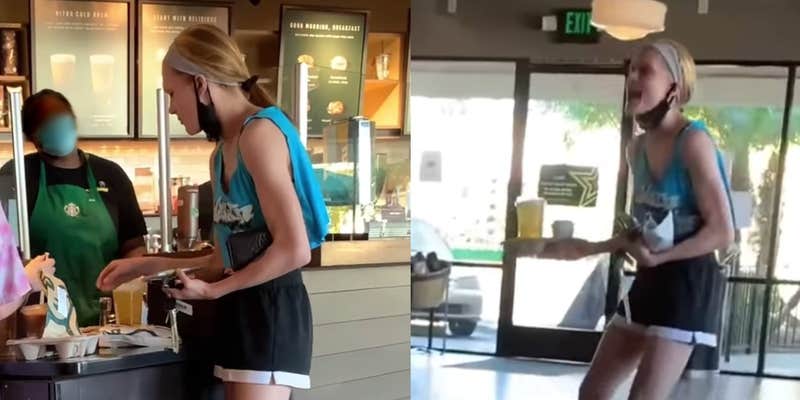 BREAK THE INTERNET
A viral video shows a white woman arguing with a Starbucks barista who asks the woman to wear a mask. The woman is heard screaming "Fuck Black Lives Matter" at the barista, who is Black.
"I'm not gonna listen to anything you say to me when you talk to me like that," the woman says to Alex Beckom, the Starbucks barista who shared the video on social media. "And I know you're discriminating against me because I'm a Trump supporter."
Read the full story here.
—Samira Sadeque, contributing writer
---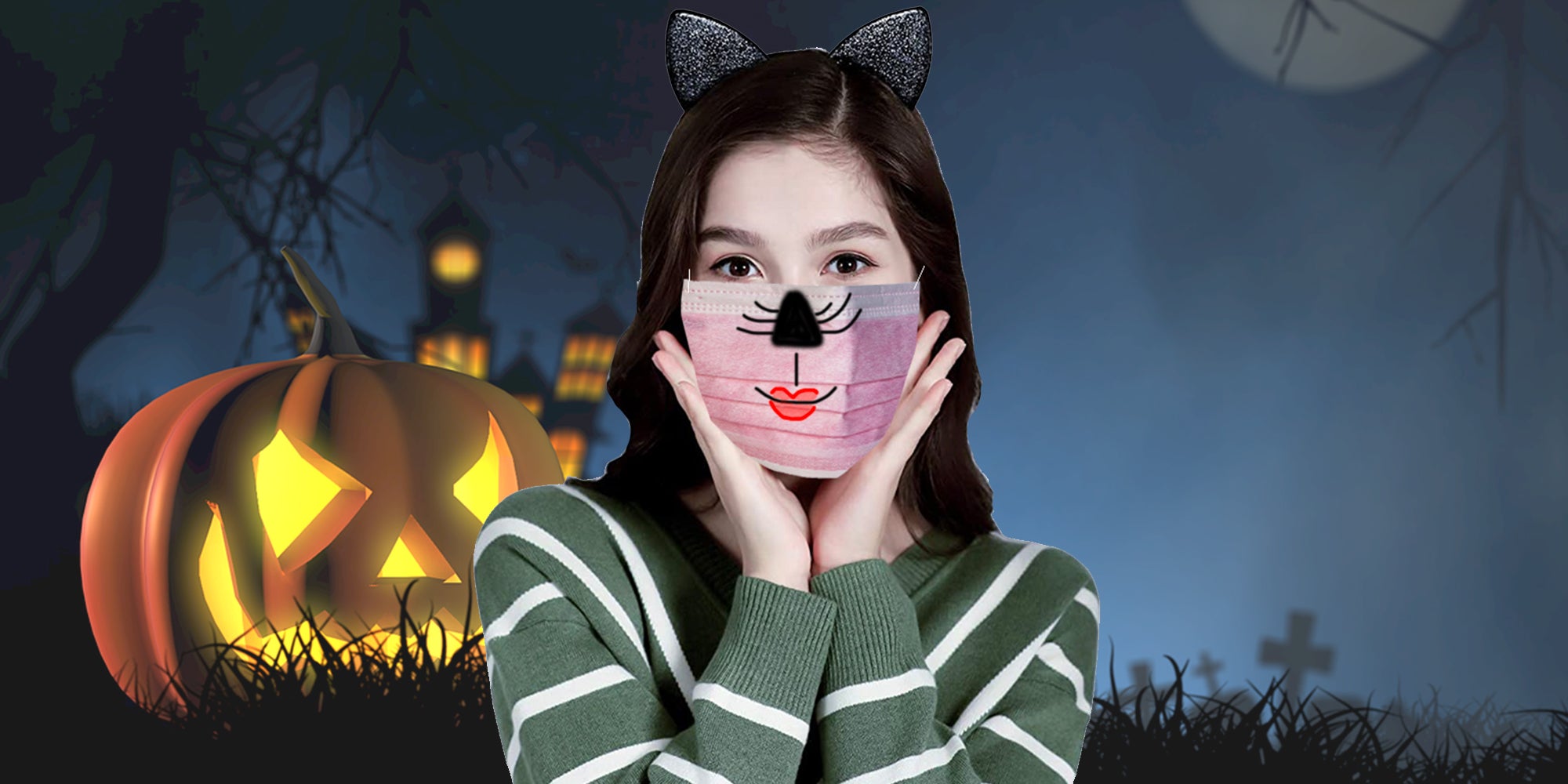 Sponsored
There's no reason you can't go out and enjoy some Halloween festivities this year, as long as you follow the same guidelines that have worked for us all year. At least this holiday calls for a mask, right? But even if your costume doesn't come with one, you can still make a mask work and stay safe. Check out some of our suggestions to live your spookiest life.
---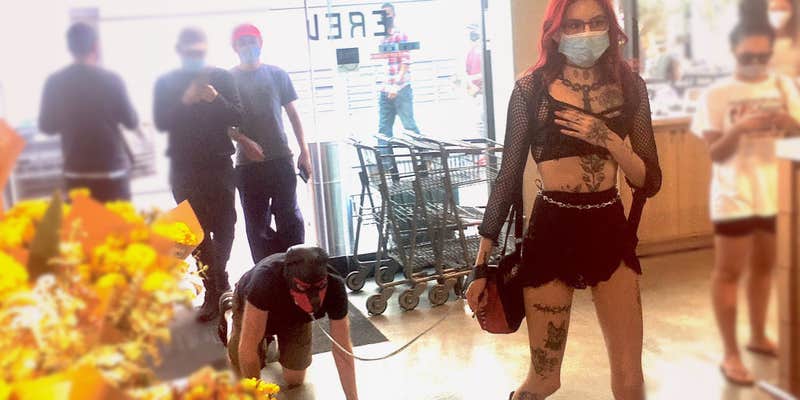 OUT FOR A STROLL
After a professional dominatrix walked her submissive through a luxury west coast supermarket this weekend, a bystander snapped a photo of her and posted it to Twitter, sparking discourse about kink, public play, and whether onlookers can consent. 
Mistress Lark, the dominatrix who was photographed, believes public play's shock goes hand-in-hand with dominatrixes engaging in domination. She questions why "it's so thrilling for a woman to be in power" and why it "is so shocking" for others to see.
Read the full story here.
—Ana Valens, staff writer
Recommended
The Three Deaths of Marisela Escobedo starts with the homicide of a young woman. But as the Netflix documentary unfolds, you realize the story is really about her mother, who dedicated her life to call out corruption and seeking justice for her daughter. It's a heavy film and certainly one to skip if you have a hard time with depictions of domestic violence. But the family at its center and Marisela Escobedo's fierce love for her daughter make it worth the watch.
Even if you're not familiar with the 1968 arrests that the film portrays, The Trial of the Chicago 7 promises a high-stakes court drama that still feels relevant today. The Daily Dot's Michelle Jaworski writes, Aaron Sorkin's film "is high on the dramatics," and the result is "both entertaining and infuriating."

Dario Argento is a well-known name in the world of Italian "giallo" horror. While the prolific director still makes films, Suspiria (1977) is often considered his masterpiece. It follows the adventures of ballet student Suzy Bannon, who goes to a prestigious German academy to study. She soon discovers the academy is hiding a horrible secret and must fight to escape. Between the haunting score and Argento's magnificent use of color, Suspiria stands in a class of its own.*

*Sponsored
---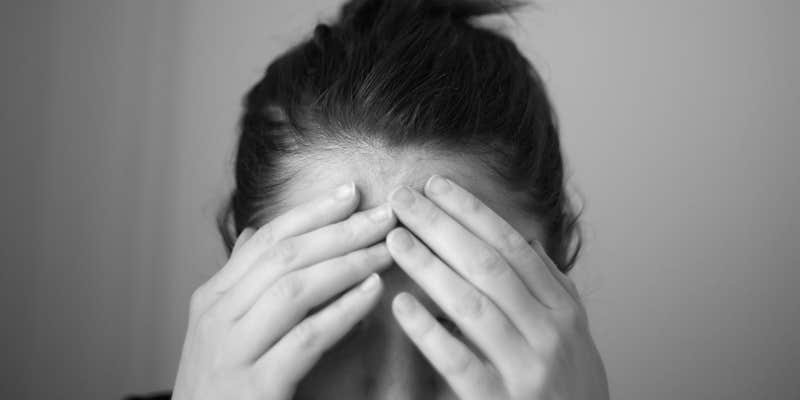 Nearly one-third of hospitalized COVID-19 patients experienced altered mental function, a recent study found. Medical professionals say the study is significant because it's one of the first deep analyses of the neurological impact of the coronavirus.
Read the full story here.
---
SELF-CARE: IMPOSTOR SYNDROME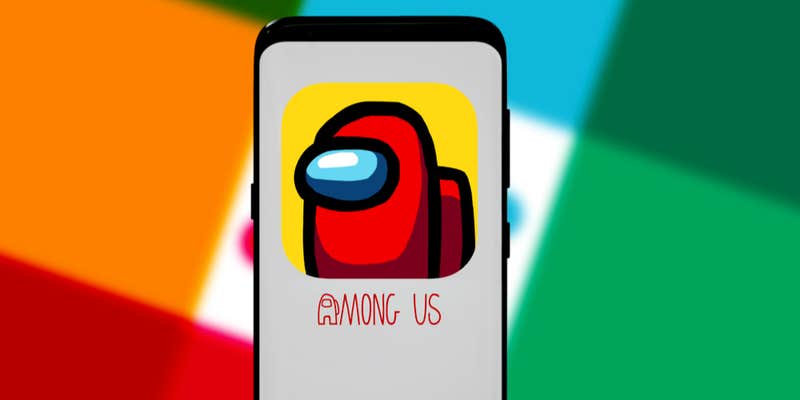 I'm not much of a gamer. Still, I found myself gaming on my phone this weekend, and at one point, I looked up to realize that three hours had gone by. I was dozens of rounds deep into Among Us, the multiplayer game that's all about finding the impostor on the spacecraft—before the impostor finds you. I found it totally consuming, exciting, and easy enough for someone who never got past the first level of Kingdom Hearts.
I'm not alone; millions of people have downloaded the game. Even Rep. Alexandria Ocasio-Cortez played Among Us this week on an immensely popular Twitch stream to encourage young people to vote. As the Daily Dot's Ana Valens pointed out last month, the game has more in common with the political climate than you might think. And guess what? It's the perfect thing to keep busy while you stand in line to vote.
—Kris Seavers, IRL editor
---
Thoughts? Contact our team at [email protected] and drop us a reader's note: We just might include it next time.