These days, logging on to Instagram is like signing up to envy someone's trip to the Maldives, gawk at that mouth-watering pizza shop in Italy that you'll never visit, or cry over French bulldogs you'll never meet. At least, this much is true if you're following the top Instagram models and influencers.
Celebrities certainly top the charts as the most-followed people on Instagram—but while famous people rule the runways, big screen, and red carpet events, who rules Instagram? For most social media influencers, Instagram's curated feed is a necessary tool for racking up followers and translating internet stardom into IRL fame. But so often, women seeking to jumpstart their careers on Instagram are boxed into the "Instagram model only" category—one that values very specific beauty standards, body types, and promotional expectations.
More often than not, however, the Instagram models on your Explore page are running successful business ventures. If you want to fill your Instagram feed with glitz, glamour, travel adventures, and the occasional influencer branded post, these are the rising women of Instagram to follow.
12 top Instagram models to follow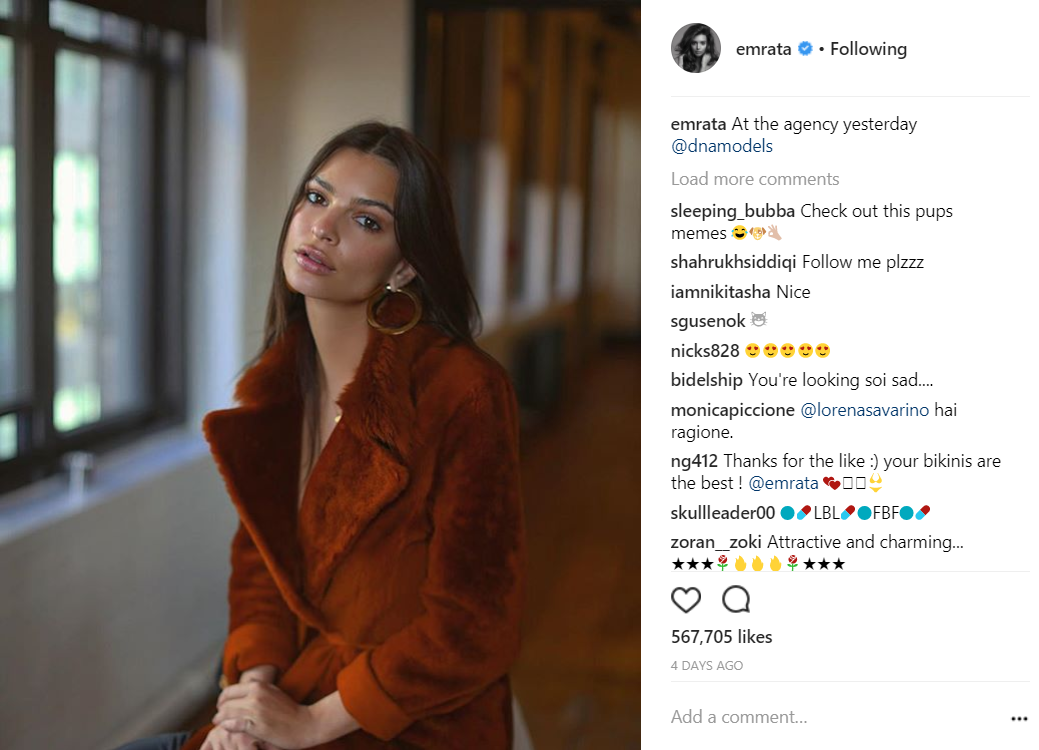 Emily Ratajkowski, also known by her nickname "Emrata," has been modeling since she was 14 years old. Ratajkowski rose to fame after starring in Robin Thicke's "Blurred Lines" barely-there music video and posing for Sports Illustrated's swimsuit edition, and has since become the face of multiple brands and transformed her online-only presence into a successful modeling career.
2) Alexis Ren—11.7 million followers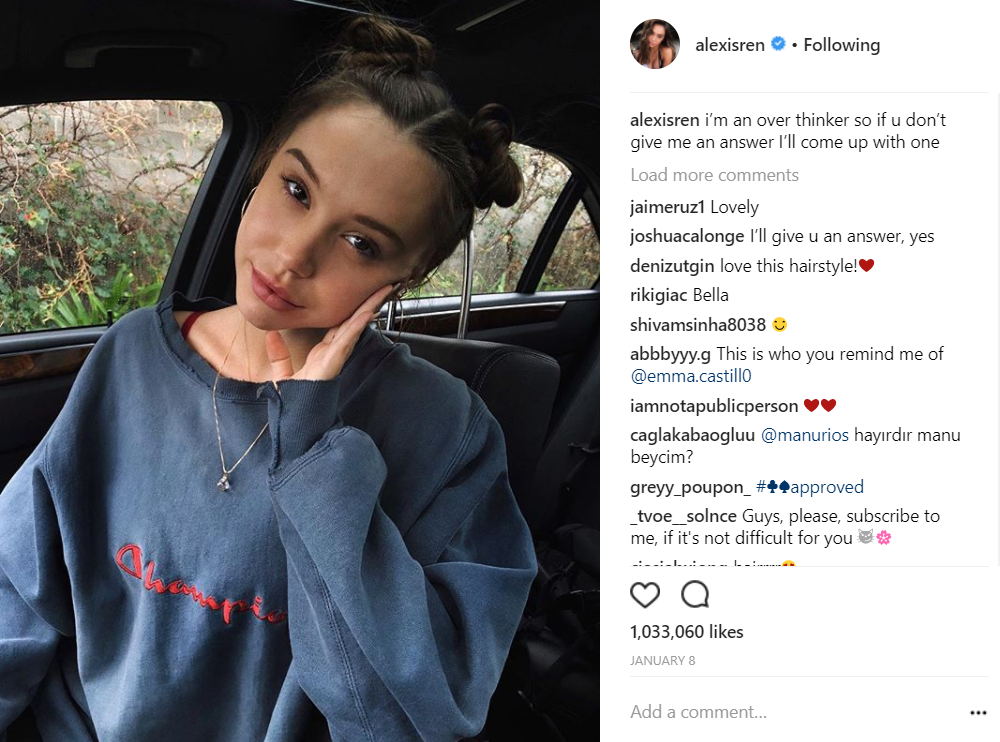 A self-made model on Instagram, Alexis Ren is known for her sultry photos and minimal style. Follow her if you want a little fun in your feed.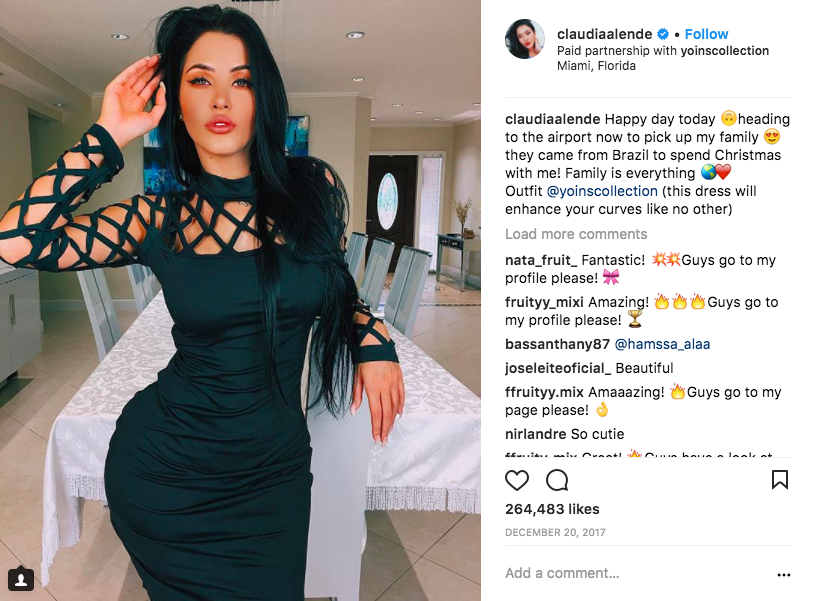 Claudia Alenda may have risen to Instagram fame as a Megan Fox lookalike, but since 2015, she's made a name all for herself. The Brazilian model and businesswoman was named one of the top influencers to follow by Forbes in 2017.
READ MORE:
4) Lira Mercer—3.7 million followers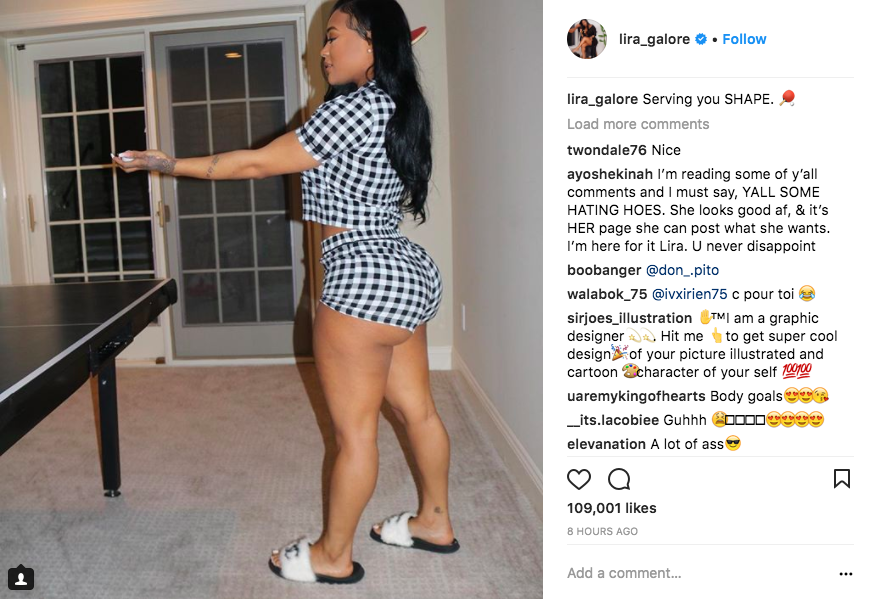 Lira Mercer is a model and influencer with the massive following and loving fans to prove it. She's not afraid to show off her curves and makes it a point to address the challenges she faces as a working Black model embedded in an Instagram world that values white beauty. As she told FADER in 2017, "Color is always going to be a factor in what brands see. But Black women inform all forms of media."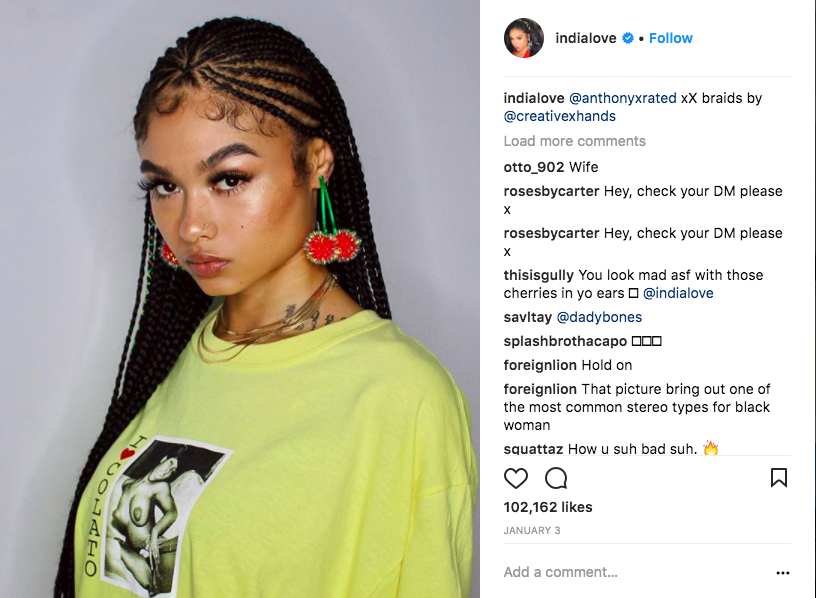 India Westbrooks (of BET's The Westbrooks reality fame) initially rose to popularity on Tumblr starting in 2011. After gaining some attention blogging for a few years, she made Instagram her main platform. Today she regularly posts her modeling ventures, brand plugs, and the occasional inspiring quote.
6) Desi Perkins—3.6 million followers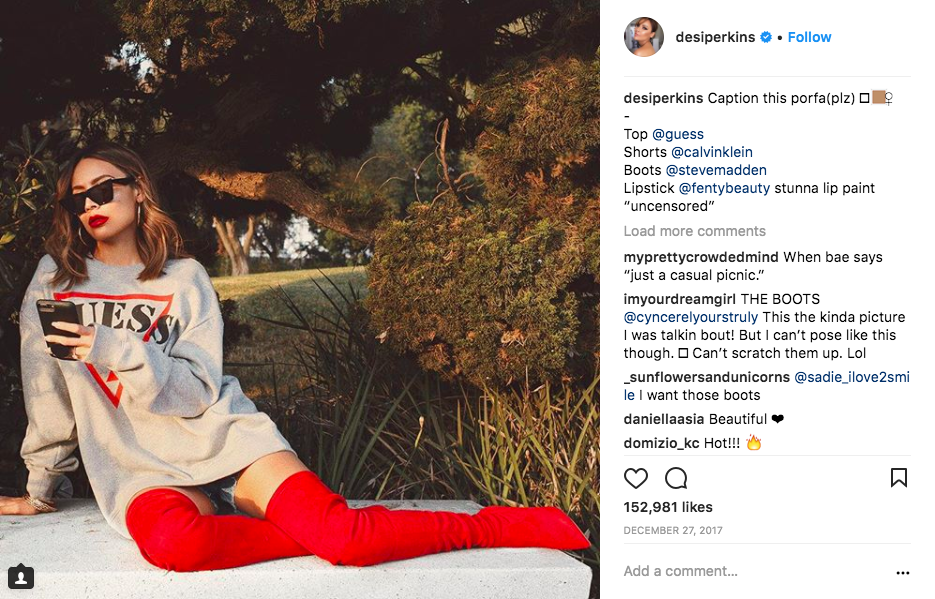 With a large YouTube following, Desi Perkins is easily one of the biggest makeup, lifestyle, and fashion influencers on the internet. Her Instagram is largely an extension of her YouTube presence, but she's become a model in her own right via sponsored shoots and fashion brand partnerships.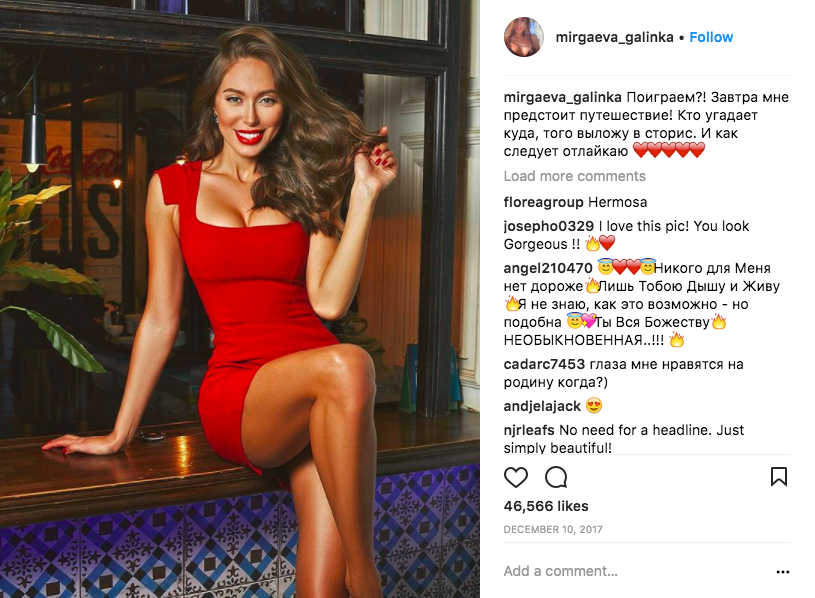 Russian model Galinka Mirgaeva has racked up millions of followers for her fashionable travel shots and selfies alone. She's got the sponsored and heavily edited pictures on lock. However, the real fans stick around for her lower-quality videos and selfies featuring her day-to-day fitness and beauty routines.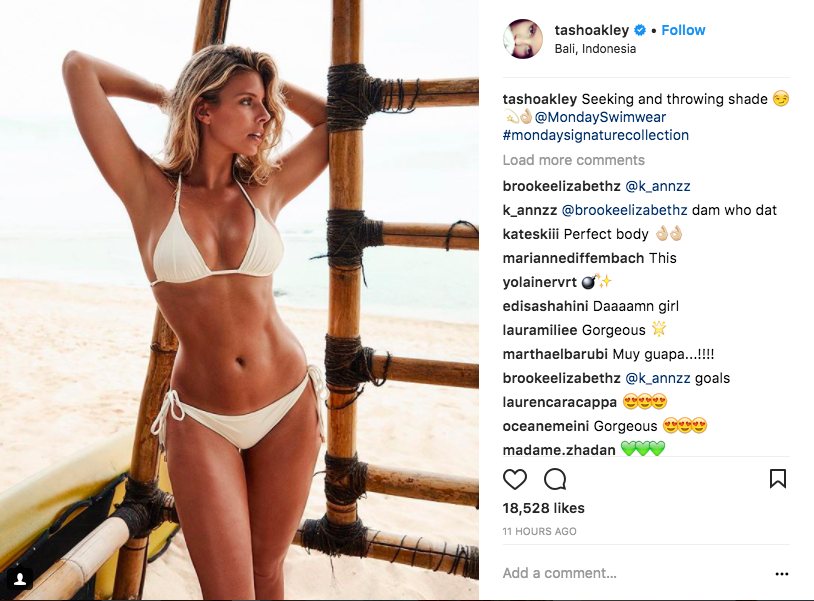 Model and swimwear designer Natasha Oakley has a way of making you feel like bikini season should be a year-round affair. She and fellow swimsuit-clad model and designer Devin Brugman co-run @ABikiniADay, a page devoted entirely to "everything beach, beauty, and fitness."
You might recognize her from a short stint on Oxygen's Fix My Mom reality series, but Ashley Alexiss is better known on Insta as a plus-size model, influencer, and swimwear designer. Her swimwear brand Alexiss Swimwear creates supportive swimsuits for curvy women. She's really into promoting body positivity, beauty, and travel.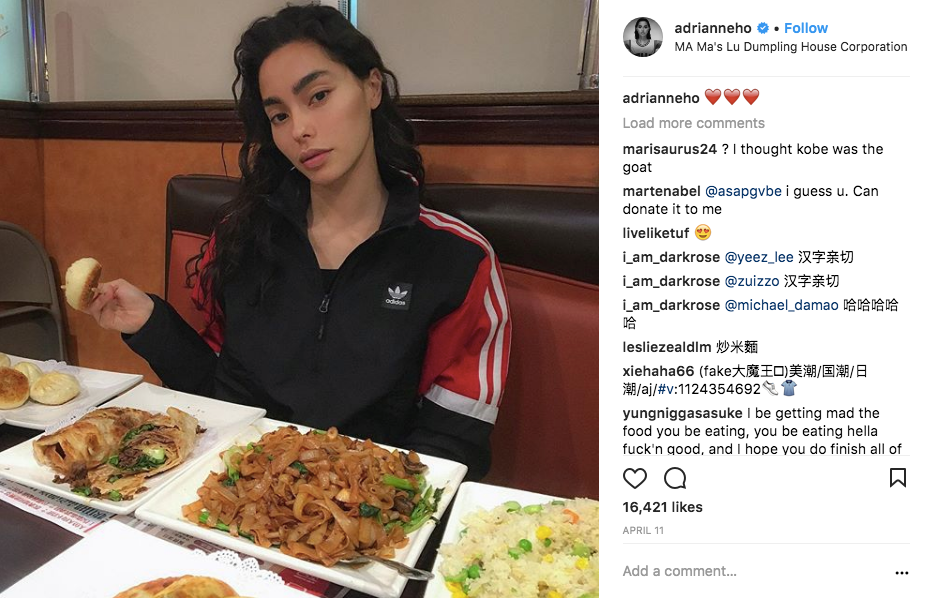 If you want fitness inspo and frequent travel envy, Adrianne Ho is your girl. Ho is a Canadian-born, LA-based fitness enthusiast, model, and designer who is best known on Instagram for fire selfies and documenting her world travels. She's been modeling since 2005, but her Instagram fame certainly helped her to launch her to land a spot as an Adidas brand ambassador and launch Sweat The Style and her own activewear line.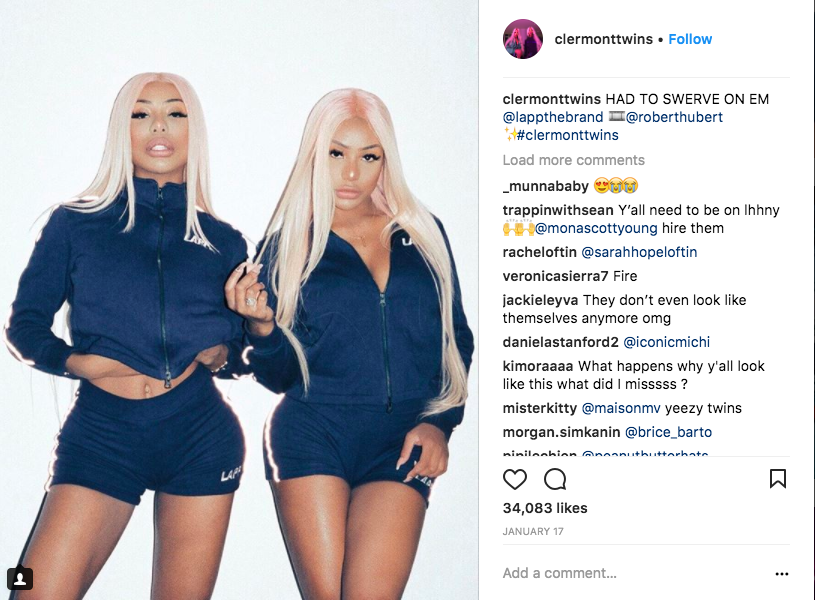 If they aren't already, Shannon and Shannade Clermont should be your sibling goals. In recent years the pair has made a huge name for themselves boosting their brand on Insta, but you might remember them from their brief 2015 stint on Oxygen's Bad Girl's Club. Plus, they recently launched their own lingerie collection, Mont Boudoir.
READ MORE:
12) Raven Lyn—217k followers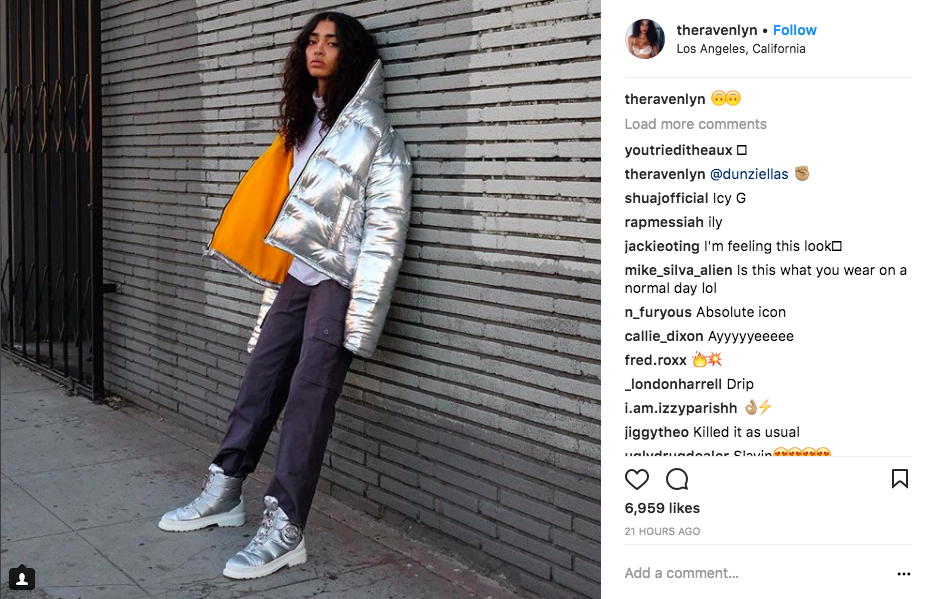 As far as the next up-and-coming cool girl influencers go, Raven Lyn takes the cake. Her savvy style is reason enough to hit the follow button. While her follower count is lower, that's probably because she's out snagging IRL modeling campaigns. She's been interviewed for Maxim, modeled for Puma alongside The Weeknd, and was featured on the Vogue Arabia cover in 2017.
Editor's note: This article is regularly updated for relevance.