We crawl the web so you don't have to.
Sign up for the Daily Dot newsletter to get the best and worst of the internet in your inbox every day.
Hello fellow citizens of the internet! Andrew here. Welcome to today's edition of web_crawlr.

Happy Friday! Our top stories today are about: A resort's chicken nugget fail that is going viral, a look at how President Biden is pushing an "Online for All" campaign for eligible Americans to get an internet discount, why people are calling a leaked cameo in The Flash "disrespectful," and an Instacart shopper who had to deliver a live lobster to a customer.
After that, our Senior Culture Editor Tiffany has her "This Week on the Internet" column for you and shares her pick for meme of the week.
P.S. — It's Friday, which means its time for our weekly news quiz. All you have to do is scroll down below and answer the question. If you guess the answer correctly, you might get a "Blogs in Bloom" shirt.
See you tomorrow!
— A.W.
---
⚡ Today's top stories
Travel can bring surprises. The hotel you arrive at may look markedly different from what you booked online. Or, in the case of one person, you can receive some absolutely pitiful looking food.
Almost half of eligible Americans aren't taking advantage of the Affordable Connectivity Program.
This leaked cameo is being labeled 'anti-art' and 'digital necromancy.' (This story contains spoilers).
Instacart shoppers get their fair share of strange orders.
---
We crawl the web so you don't have to. Sign up to receive web_crawlr, a daily newsletter from the Daily Dot, in your inbox each day.
---
💾 Are you extremely online?
Are you the most online reader of web_crawlr?
Prove it by answering our question of the week! The answer can be found somewhere in one of our newsletters from this week.
If you answer correctly, you'll be entered to win our brand new "Blogs in Bloom" shirt, and we'll shout out five people who won the shirt!
Fans of former President Trump and which presidential candidate got into a bizarre feud over who looked grosser drenched in sweat?
Think you know the answer? Sign up for web_crawlr so you can answer next week's question!
---
🗣️ This Week on the Internet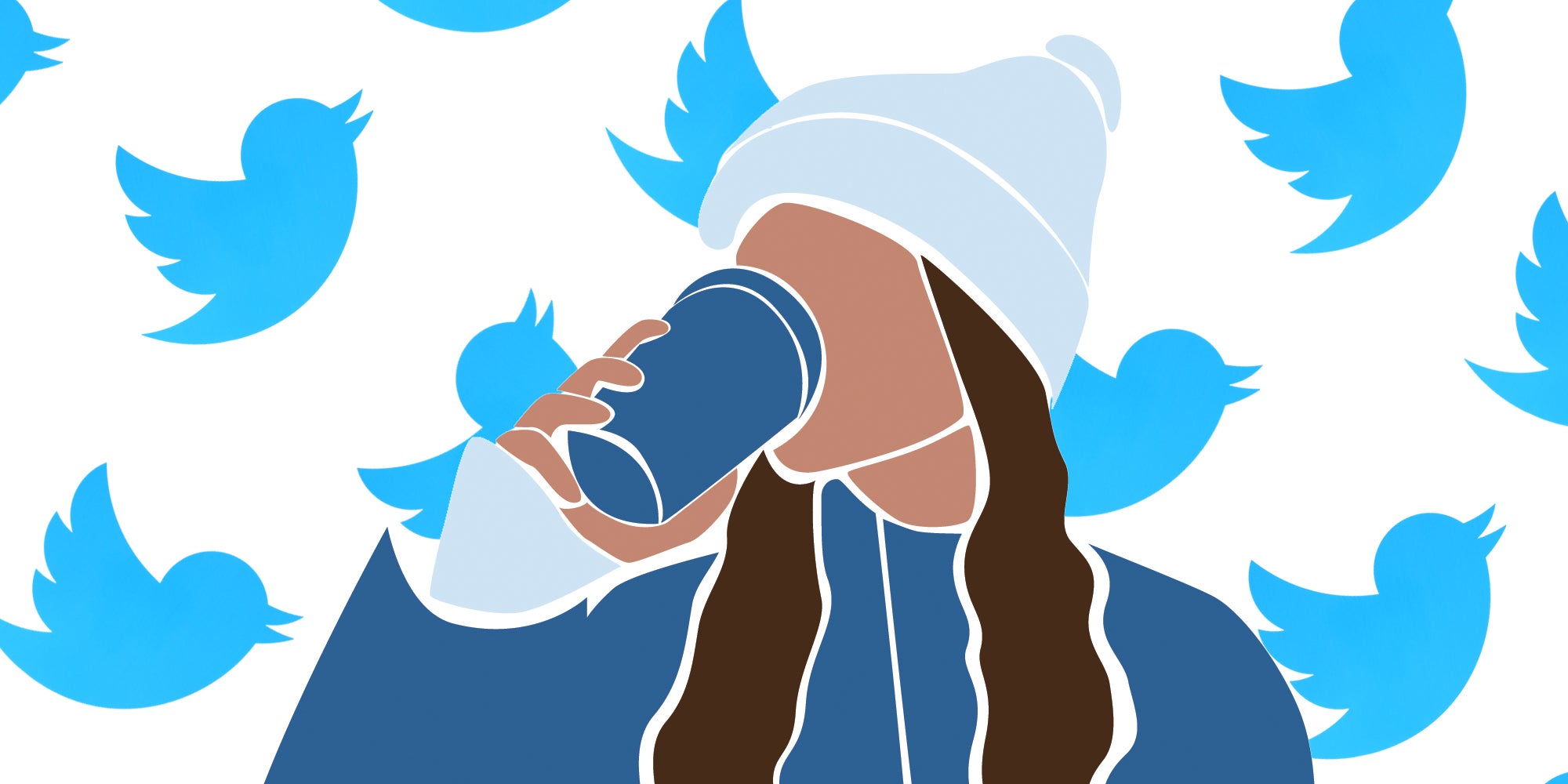 The 'self-drawn memes' prove that Twitter meme culture is not dead—yet
In each edition of web_crawlr we have exclusive original content every day. On Fridays our Senior Culture Editor Tiffany Kelly recaps the most pressing online discourse of the week in her "This Week On The Internet" column. If you want to read columns like this before everyone else, subscribe to web_crawlr to get your daily scoop of internet culture delivered straight to you inbox.
---
🕸️ Crawling the web
Here is what else is happening across the 'net.
🛍️ How would you feel if you ordered one pound of green beans but ended up getting just one single green bean instead?
🥪 Workers need to eat too. That was the message a Wingstop employee made during a video about customers staring at her during her lunch break.
🎯 This Target customer was blown away by a tape hack at checkout, calling it "sooo smart."
🟣 McDonald's new bright purple Grimace shakes are going viral online.
🧜🏽‍♀️ It's easier than ever to gift the magic of Disney. Here's everything you need to know about Disney+ gift subscriptions.*
📱 Workers in the world of customer service face weirdness on a daily basis. That was particularly true for a Best Buy worker who documented an especially strange request from a customer.
📺 From the Daily Dot archive: Here's why you can't take a screenshot of a TV show or movie on your computer.
📚 Last week, Eat Pray Love author Elizabeth Gilbert announced her next novel. Six days later, she canceled the book's release—a decision that stemmed from Goodreads backlash, stirring controversy in the publishing community.
*The Daily Dot may receive a commission in connection with purchases of products or services featured here.
---
📅 Meme of the Week
A meme that makes fun of the moral panic around Target's Pride merchandise jokes about the movies and TV shows that will actually influence kids.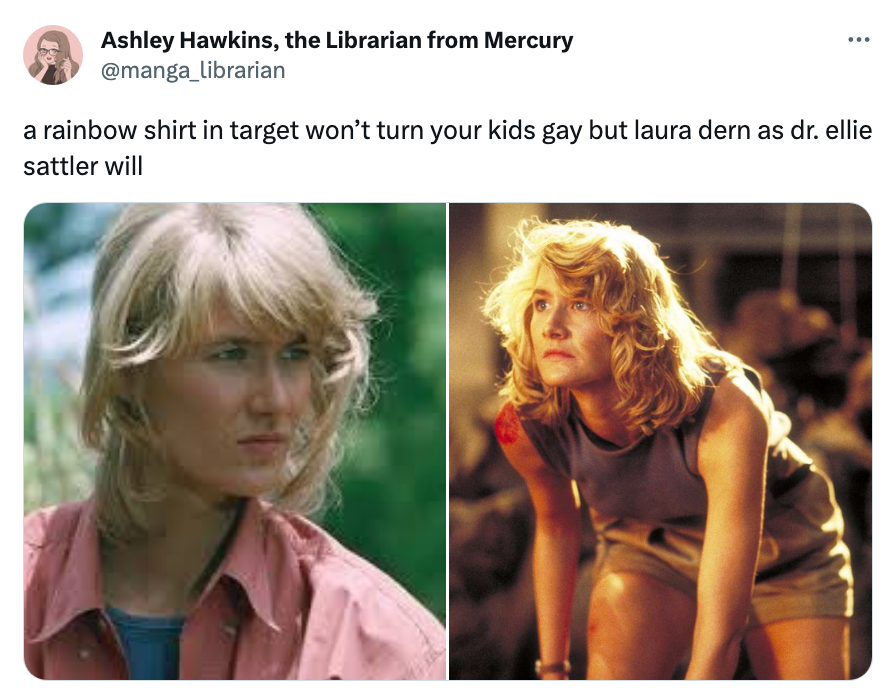 ---
🎶 Now Playing: "Dancing Barefoot" by Patti Smith 🎶