Analysis:
Our understanding of gender has certainly evolved in modern times, but there are still stigmas about some toys or movies being "for girls" and others "for boys."
It's absurd. You know it's absurd. I know it's absurd. The stigma makes it more difficult for kids (and adults!) to explore and enjoy the things they like without fear of judgment.
But one wonderful dad went out of his way to make sure a safe space was still available for his Frozen-loving son to express his interests out in the world.
In a video shared on TikTok, the dad shakes his head as the screen informs us that his son wanted to go see Frozen 2 dressed as his favorite character, Elsa.
"I said there is no way you're doing that…" father Scott Stuart writes, "…alone."
That's right. In a beautiful display of solidarity, the dad joined his 6-year-old, Elsa-obsessed boy and put on a matching costume so they would both have the best experience watching the new film.
According to BuzzFeed, Scott Stuart's son, Colin, had been planning to see the sequel in an Elsa costume for a while, but gradually became more and more nervous that people would laugh at him. And that fear had a basis in reality.
"One day he came home from preschool completely distraught because someone said that Elsa was for girls," Scott Stuart said.
That memory clearly stuck with both father and son, but Scott Stuart knew he couldn't let society's opinions get in the way of his kid living his best life.
"That day I resolved that I would always support the things that he loves, even if they challenged my (or society's) expectations of him," he added.
The support the dad showed his son resonated with folks on TikTok, earning the Elsa video over three million likes.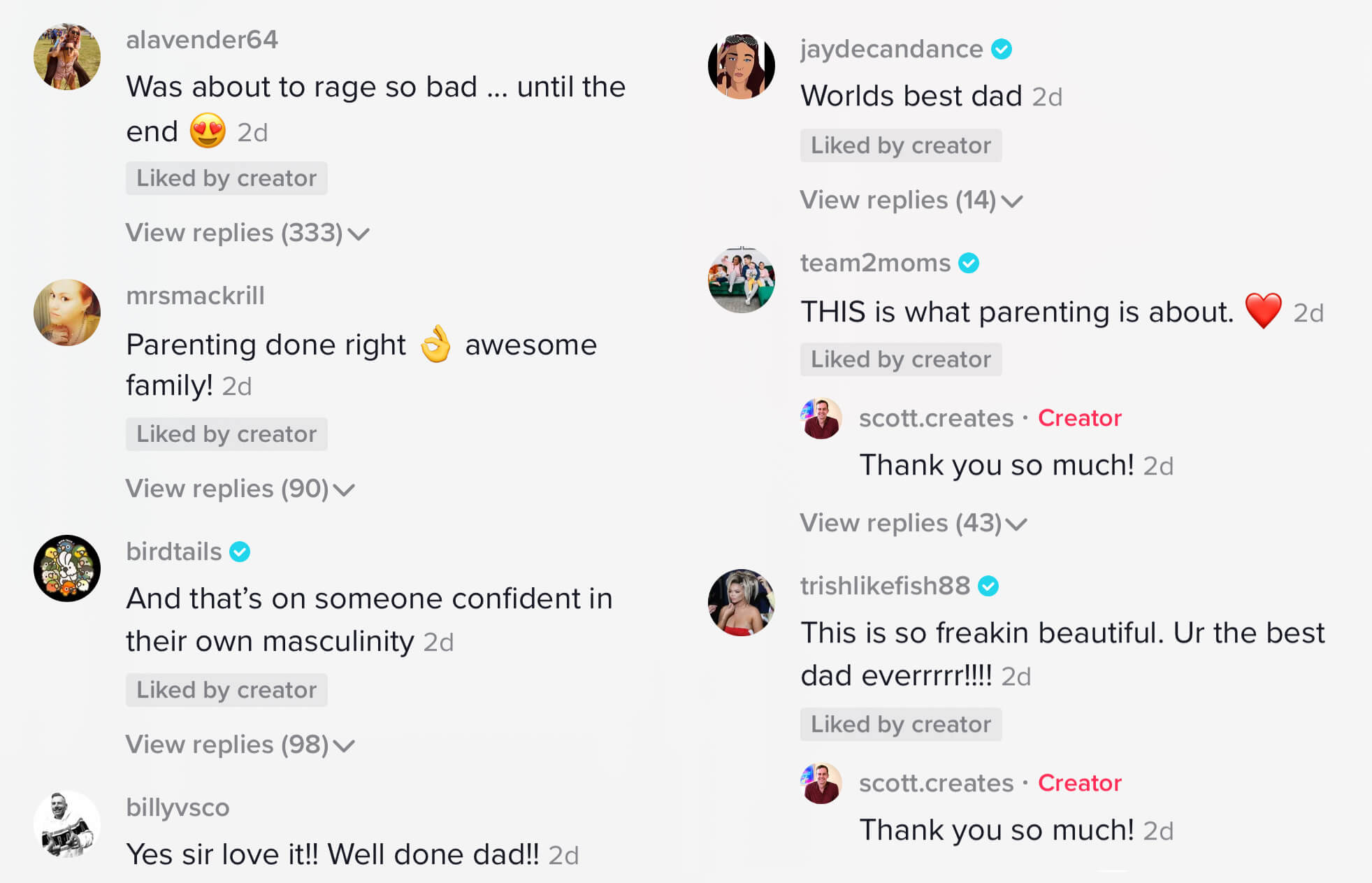 Scott Stuart also has other videos on his channel that highlight the importance of letting your kid figure out their interests without worrying about social stigmas.
Loving your kids as they are and doing what you can to support them should be pretty basic parenting things, but sadly, that's not always the case. Hopefully, Scott and Colin can serve as a wonderful inspiration for other dad-and-son pairs out there because there's no question that these guys are having some serious fun. And to all the haters…
READ MORE: