2020 has upended plenty of office traditions, but there's one that's hanging on for dear life: Secret Santa gifts. This is one seasonal pastime we're happy to see survive the transition to our new work from home reality. Secret Santa provides officer workers with a rare opportunity to show appreciation for their co-workers with grace, humor, and a $20-40 price limit.
Like everything else this year, Secret Santa will be different than we're used to. White Elephant gifts are fun in a crowded office, but the response varies wildly for an isolated home office. Not everyone has the space for desk tchotchkes and there may be other things to consider, like food allergies in the household.
Accordingly, our Secret Santa gifts come in two flavors: fun and practical. Each of these gift items is designed to make your coworkers smile, whether it spruces up the office or just makes life easier. And thanks to curbside Pickup from Sam's Club, you can fill your cart without ever walking into a store.
Shopping safely with curbside Pickup and Sam's Club online
Improving the home office set up doesn't mean sacrificing your safety. With its scan and go app that allows you to check out from your phone, Sam's Club already recognized the beauty of contactless shopping.
And though the retailer has taken increased safety measures to ensure the health and safety of staff and in-store customers with daily deep cleaning and even less contact, the safest way to shop is still avoiding stores when you can. That's why curbside pickup is such a godsend right now.
Using Pickup, Sam's Club shoppers aren't beholden to store hours. You can conveniently shop online 24/7 without sacrificing the great deals that come with your membership. Just make sure to search for items marked "in club" while you're shopping.
Once your order is ready, simply head to the nearest store, park in a designated Pickup spot, and use the Sam's Club app to check in. You can also text to check in if you don't like using apps. A Sam's Club associate will load your order into the car for you. It's essential for last-minute shopping this year
Don't find what you need available for in-store pickup? Sam's Club has free shipping on most items, letting you send your Secret Santa directly to whoever you pulled. Thanks to the versatility of Sam's Club's online shopping options you can fill your sleigh on your own terms.
Sam's Club gifts for your virtual coworker
Sitting on your butt at a desk all day is rough on your back. If you've been working from your sofa all year, it's even worse. Give the gift of almost never-ending relaxation with this 7lb bag of epsom salts. Beyond making baths better, epsom salts are also a great alternative plant food, in case you pulled someone who likes gardening.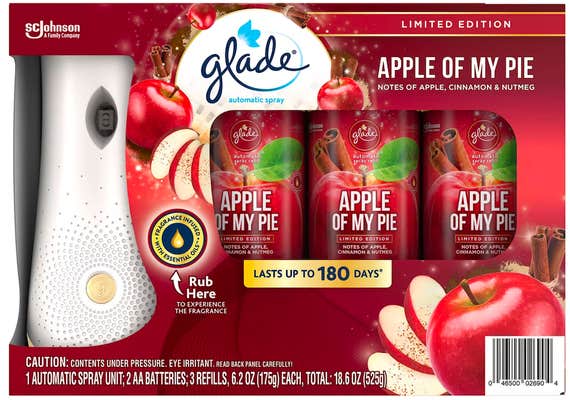 Working from home can be grungy, particularly on the days you don't have Zoom meetings. Help keep your co-worker's living situation fresh with the delightful scents of Glade Auto Spray. This handy tool periodically mists scents like apple pie and pine wonderland into the air throughout the day. Should your friend need an extra boost, there's a little button that mists scent on command as they grind through reports.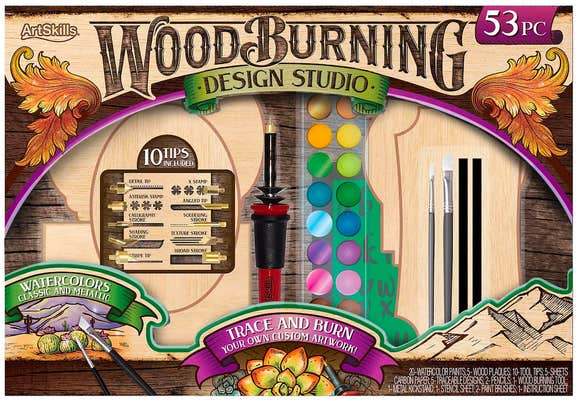 After being inside for months on end, everyone needs a new hobby. Provided you didn't receive any safety warnings with your Secret Santa name, this wood burning kit is a left-field marvel of crafting. ArtSkill's set includes 10 different burning tips, wood plaques to get you started, instructions, traceable designs, and paints for finishing your projects. Best of all, it's screen-free.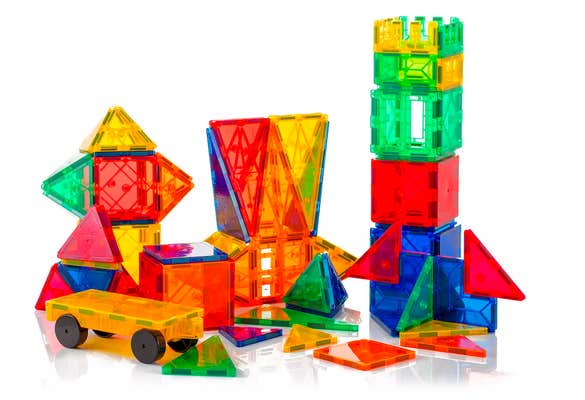 At first glance, this toy may seem too childish to include on an adult Secret Santa list, but that's only because the company hasn't realized it should follow Lego's lead and advertise to adults yet. Tytan Magnetic Tiles are a simple, yet soothing, building too that's perfect for desk fidgeters. Each block connects using magnets on the sides of the pieces. Simple to put together, but capable of being used to build actual structures, Tytan's Magnetic Learning Titles are the next great desktop toy.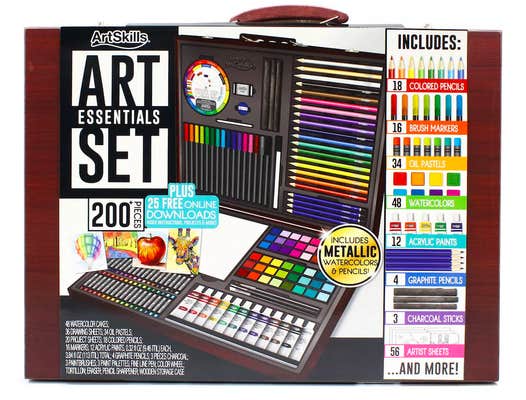 Not everyone is going to feel comfortable buying their co-worker a wood burning set. For shoppers with particularly aggressive HR departments, we suggest the 200 piece ArtSkills Art Essential Set. Coming in a beautiful wooden box, this set has everything a co-worker needs to relax and make some art after a long day. Pencils, markers, paints, paper; everything is already here for them. Starring a screen all day isn't good for people. Give them a reason to create after work with this great set.
2020 will probably set a record for the most television the average person has ever watched in a single year. While it's been bad on our backs the true victims of all this TV are our remote controls. Countless batteries have been slain in the name of staying inside in 2020. Don't make your co-worker brave the wilds of CVS or the gas station down the street. Send them an absurd amount of batteries as part of your Secret Santa gift this year. From the Roku to their Xbox, they'll thank you.
The worst part of working from home is the monotony and sameness of every day. You get up, eat breakfast, work, eat lunch, work, watch TV or read a book, and go to bed. Woof. This cheap yet whimsical change of pace doesn't just break up the monotony, it brings the gift of music into your work friend's life. When paired, these mics allow you to stream the same music from both mics over Bluetooth, setting up the ultimate duet battle. There's even a line-in for streaming off old school music players with an aux cord.
Not everyone has a fancy home stereo, but with the LG XBOOM Go they can at least take their favorite tunes into any room of their house. With beautiful crisp powerful sound and an affordable price point, the LG XBOOM is a wonderful middle ground between practical gift and holiday splurge.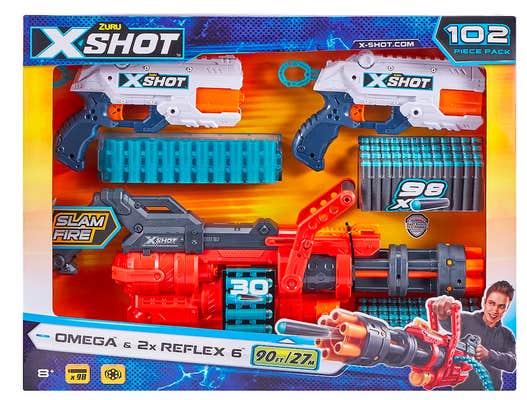 Blowing off stress in the office is as simple as going to the water cooler and ranting to a friend. When you work from home, however, you need to break out the big guns. The big foam dart shooting guns. Foam dart guns are a fun and silly way to blow off steam, whether you're shooting empty cans or annoying your dog. This set comes with 98 foam darts, two hand "blasters," and one massive foam dart chaingun for maximum non-breakable-carnage.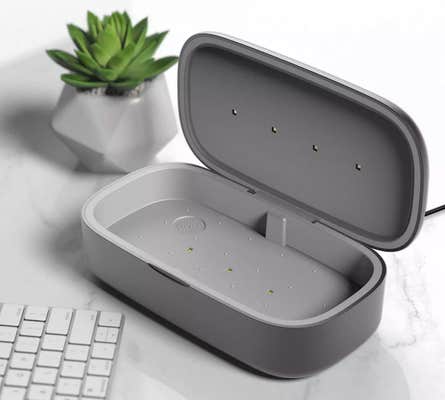 This year folks are more concerned with germs than ever before with good reason. There's no device that we keep on us that's grosser than our phones. From taking them out into public to reading them in the bathroom, your phone could probably use a little cleaning. This UV sanitizer kit uses UV light to kill the germs that live on your mobile device and even charges your device wirelessly while it works. A full battery and a phone that's not gross? It's not a Christmas miracle, it's just your Secret Santa gift.
Holidays 2020: Expectation vs. reality
The Daily Dot receives payment for sponsored content. Interested in promoting your brand or product? Email us at [email protected] to learn more.