Splatoon 2, the long-awaited sequel to the most colorful shooter game of all time, is finally coming this week. If you've been holding out for the Amazon Prime perk, which saves you 20% off on all pre-orders and newly released games, your patience paid off.
Normally, Amazon has pre-order titles extremely early. For example, you can already pre-order Mario Odyssey, a game that won't release until October. But for some reason, Splatoon 2 was not available on Amazon until this weekend.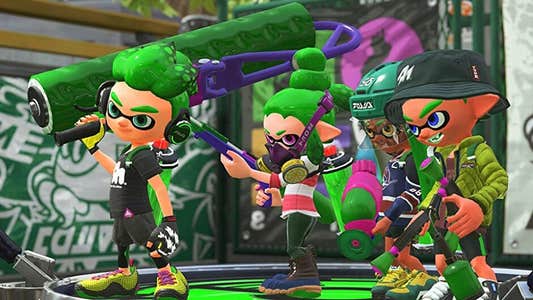 The game will take the original online Turf War shooter and make it…messier. As an inkling boy or girl, you can save your peaceful metropolis from Octarians in classic one-player mode. If you're daring, dive into the more challenging Salmon Run, alone or with a friend.
And while online play offerings will be in full swing, old-school multi-player will be available too. Play local Turf War battles in either TV mode or on-the-go, with every Switch controller available.
Splatoon 2 will be released July 21, and is available for pre-order on Amazon for $59.88 while supplies last. Prime members get a 20% discount at checkout, meaning you can get it for $47.99.
MORE BAZAAR DEALS:
The Daily Dot may receive a payment in connection with purchases of products or services featured in this article. Click here to learn more.