Presented by Amazon
Tablets are portable entertainment systems, but often too pricey to nab. With these Amazon Fire Tablet Prime Day deals, they are super affordable.
Regardless of your tablet needs, there's a Fire Tablet made with you in mind. And because Prime Day is just around the corner, there are sweet deals on five different Fire Tablet models. If you've been in the market for a new tablet that won't cost you hundreds, now's your chance. You can snag an Amazon Fire Tablet for as low as $30. Act fast though: these deals expire July 18.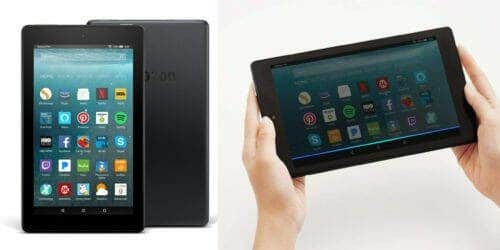 The seventh generation tablet is now thinner and lighter than ever before, and also features longer battery life and an improved display. It's also adorable as heck. Even your measly iPad won't be able to take the abuse this baby can take. It's also powered by Alexa. Get instant answers to life's questions, check the weather, and send messages to friends and family.
Price on Amazon: $29.99 (regularly $49.99)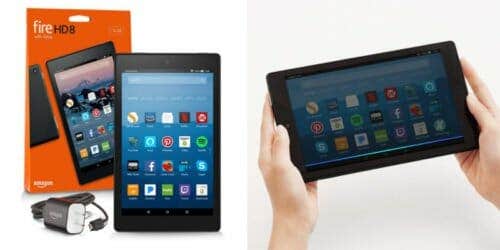 Fire HD 8 has the strength, durability, and portability of the Fire 7, but it's far more powerful. With a vibrant eight-inch display, 1.5 GB of ram and Dolby Audio, this does everything a great tablet does, only better. Stream videos and games in glorious HD at speeds 50% faster than Fire 7. Plus, it will run for up to 12 hours on a single charge, so it's dependable on plane flights and waiting rooms.
Price on Amazon: $49.99 (regularly $79.99)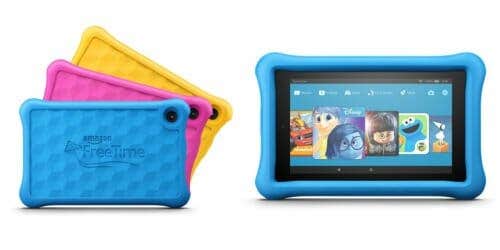 Dollars to donuts, our current generation of youths is the most tech literate group the world has ever seen. Help feed their pliant minds with a tablet built just for them. Amazon's kid-friendly tablets come with a year of Amazon FreeTime Unlimited. This service curates content for kids ages 3-12 and comprises books, TV shows, educational apps, and games. And because children are typically klutzes, this pad is built to withstand slips and falls thanks to its rubber case. There's even a kid-safe web browser and more safety controls than a helicopter parent could ever want. Best of all, if your kid breaks the tablet, Amazon will replace it, no questions asked.
Price on Amazon: $69.99 (regularly $99.99)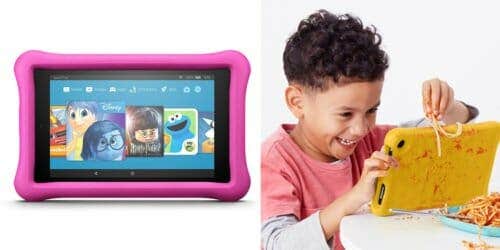 Among tech-savvy kids, there are a few that could probably moonlight as tech support. You know, if it wasn't past their bedtime. A savvier techie tot deserves a savvier machine. The Fire HD 8 Kids Edition comes with all the kid-friendly features that the Fire 7 Kids tablet comes with, only with some serious upgrades. This tablet displays games, movies, and TV in full HD on a glorious screen that's almost 10 inches. And thanks to Dolby Atmos dual stereo speakers, this tablet offers seriously immersive experiences whether they're watching Bill Nye or playing Minecraft.
Price on Amazon: $99.99 (regularly $129.99)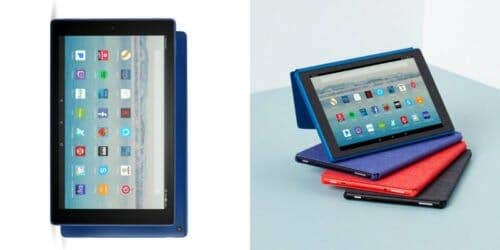 Samsung Galaxy and iPad fans can head for the hills: there's a new tablet in town, available at a fraction of the price of the big boys. The fat 10-inch screen makes the display almost as big as a small laptop screen. And because it's got two times the ram of typical Fire Tablets, movies, games, and virtually all media will stream lightning fast. Plus, the storage starts at 32 GB, which will let pop culture fiends amass a massive media library. Plus, it offers access to hands-free Alexa, which lets you command all your Amazon devices from your tablet. It's the ideal machine for those who proudly refuse to log off.
Price on Amazon: $99.99 (regularly $149.99)
READ MORE:
The Daily Dot receives payment for sponsored content. This post does not constitute our endorsement or review of the product. Interested in promoting your brand or product? Email us at [email protected] to learn more.