Over the past few years, Korean superstars BTS have gone from being a niche act that only hardcore American K-pop fans knew about to a massive worldwide presence. Thanks to their fiercely honest lyrics, charming attitudes and passionate love for their fans, they've made an impact that no Korean band before them has been able to achieve.
While BTS fever has continued to build, the fandom has enjoyed an explosion of new merch for us to buy to show off our love for the boys. The most noteworthy is their collaboration with global character brand LINE FRIENDS, which invited the band to draw their own characters to represent themselves back in 2017. The result was BT21, adorable faces with a Kid Robot-inspired aesthetic. Shooky, Cooky, Tata, Koya, Mang, Chimmy, and RJ are the main characters, while Van is a guardian robot that watches over them all.
The BT21 merch is cute as heck, so it's no surprise that it has such a fervent following. Fans love it so much you can even buy it in Hot Topic if you're in the US. The official BT21 merchandise is also sold via Amazon. If you, like many these days, are new to BTS and want to know more about the cute characters that represent them, please allow this fellow ARMY to take you on a BT21 tour.
The BT21 merch collection (or, get ready to spend all your free money)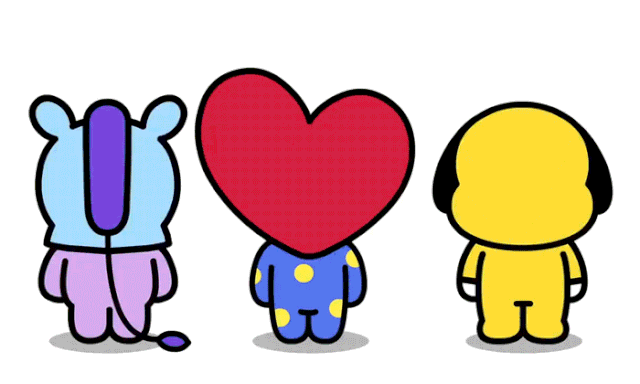 If your bias is Park Jimin…you'll love Chimmy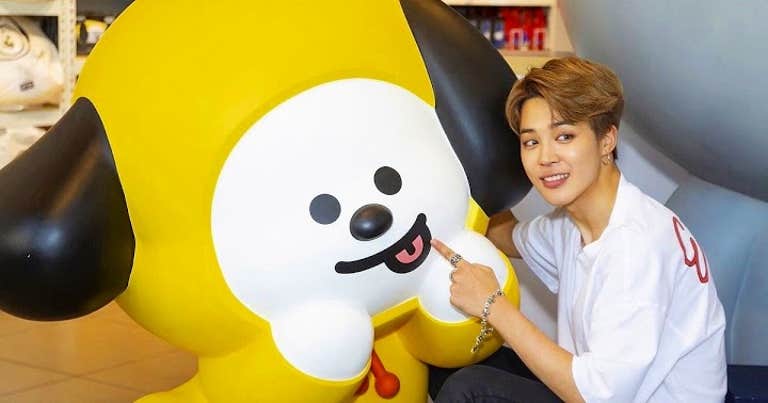 If you feel weak when Park Jimin giggles, smiles or does that thing when he's dancing where he looks like he just might eat you, there's a high chance you're gonna fall in love with Chimmy. The character shows off Jimin's cutesy side with its puppy ears and silly expression. And since he's already dressed as a puppy for last year's Muster, Chimmy is pretty much built to make Jimin stans swoon. If you're weak for this lil' yellow pupper, you should check out these must-have BT21 merch items.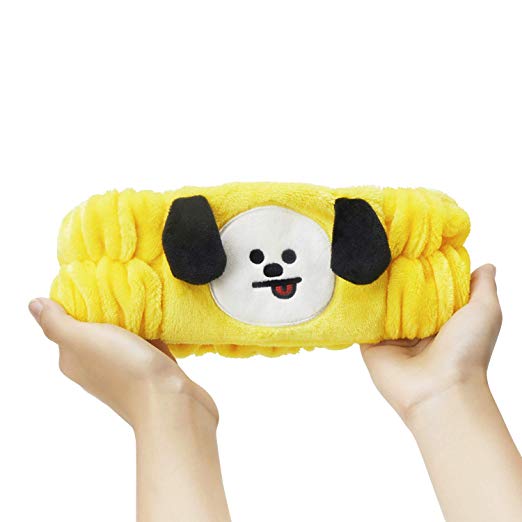 Price on Amazon: $12.95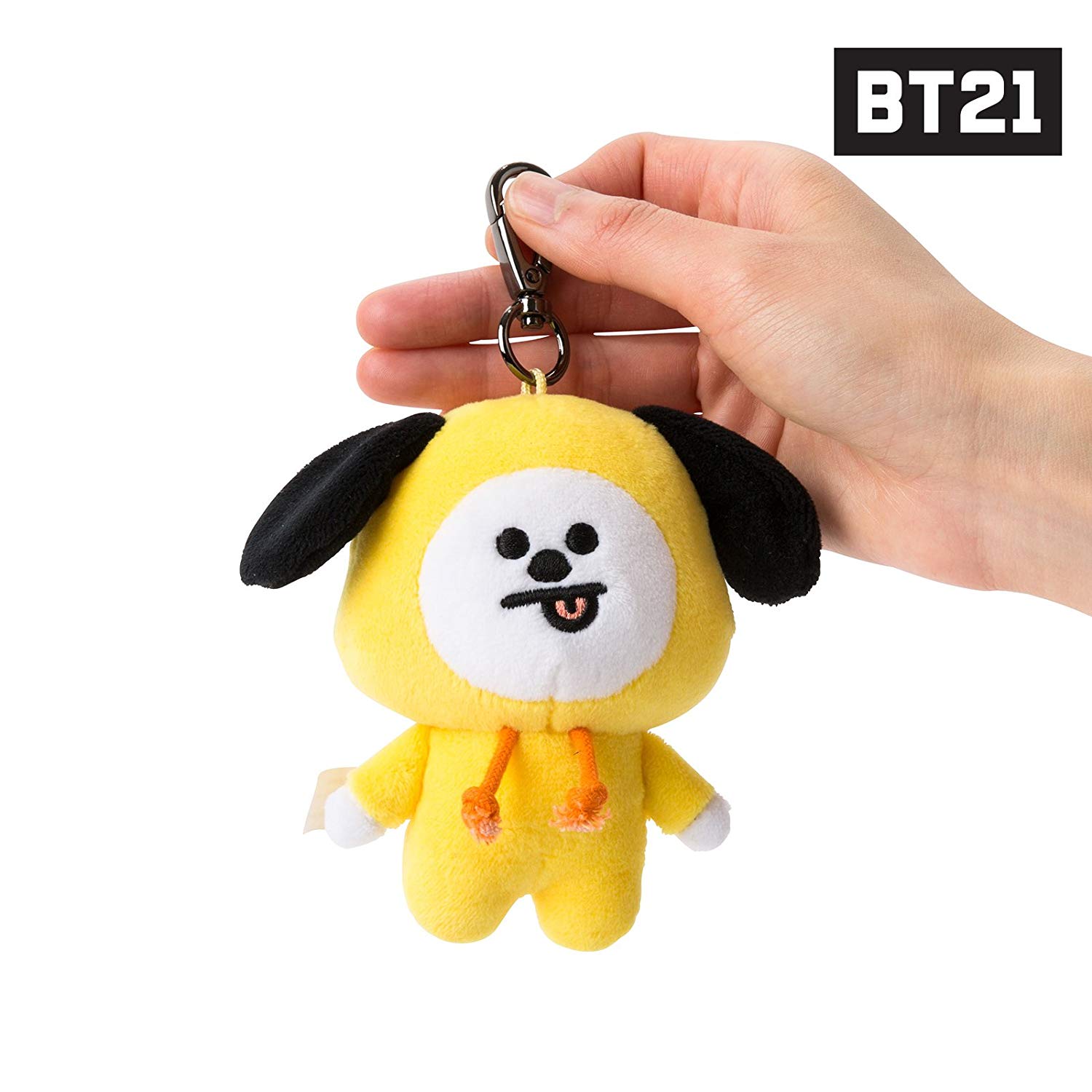 Price on Amazon: $17.95
If your bias is Jungkook, check out Cooky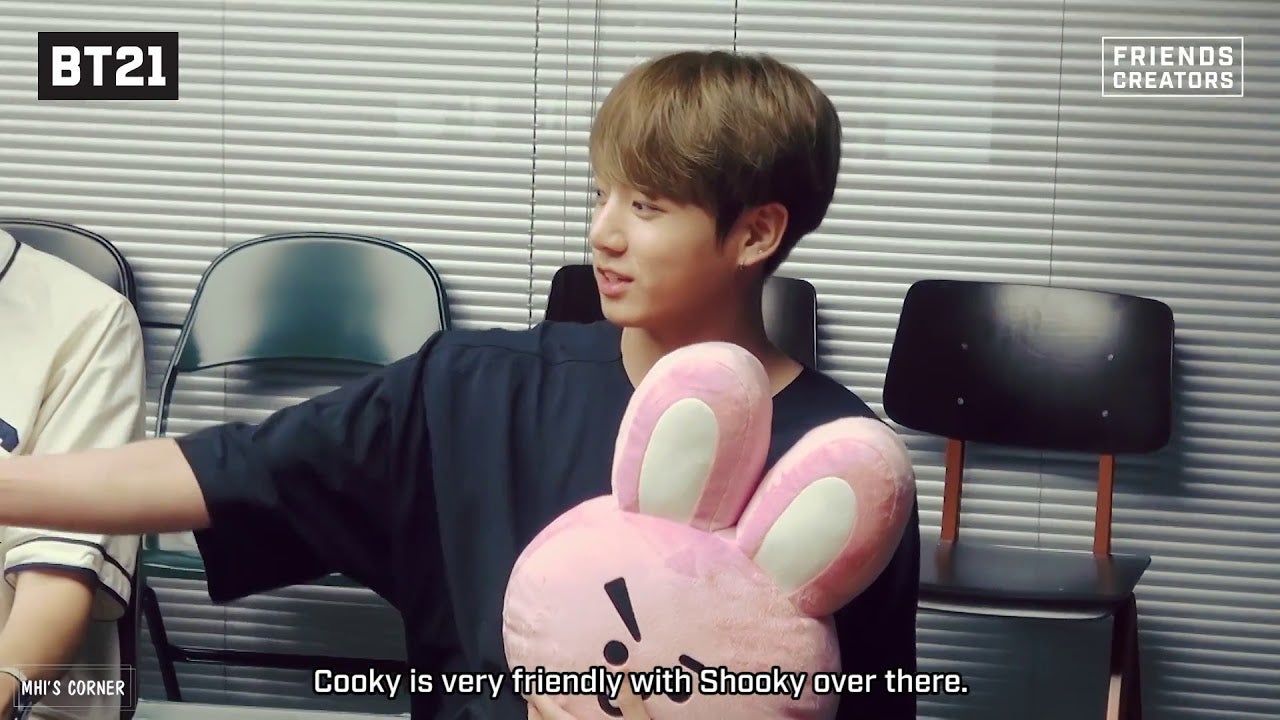 If you're already a wreck over Jeon Jungkook and his bunny rabbit soul, you've probably already lost it over the sight of Cooky, a musclehead bunny with a cocked eyebrow. We figure Kook likes to see us suffer, so he decided to create a bunny version of himself that ARMY could hug. You and your buff thighs are PROBLEMATIC, you damn smartass.
Price on Amazon: $24.95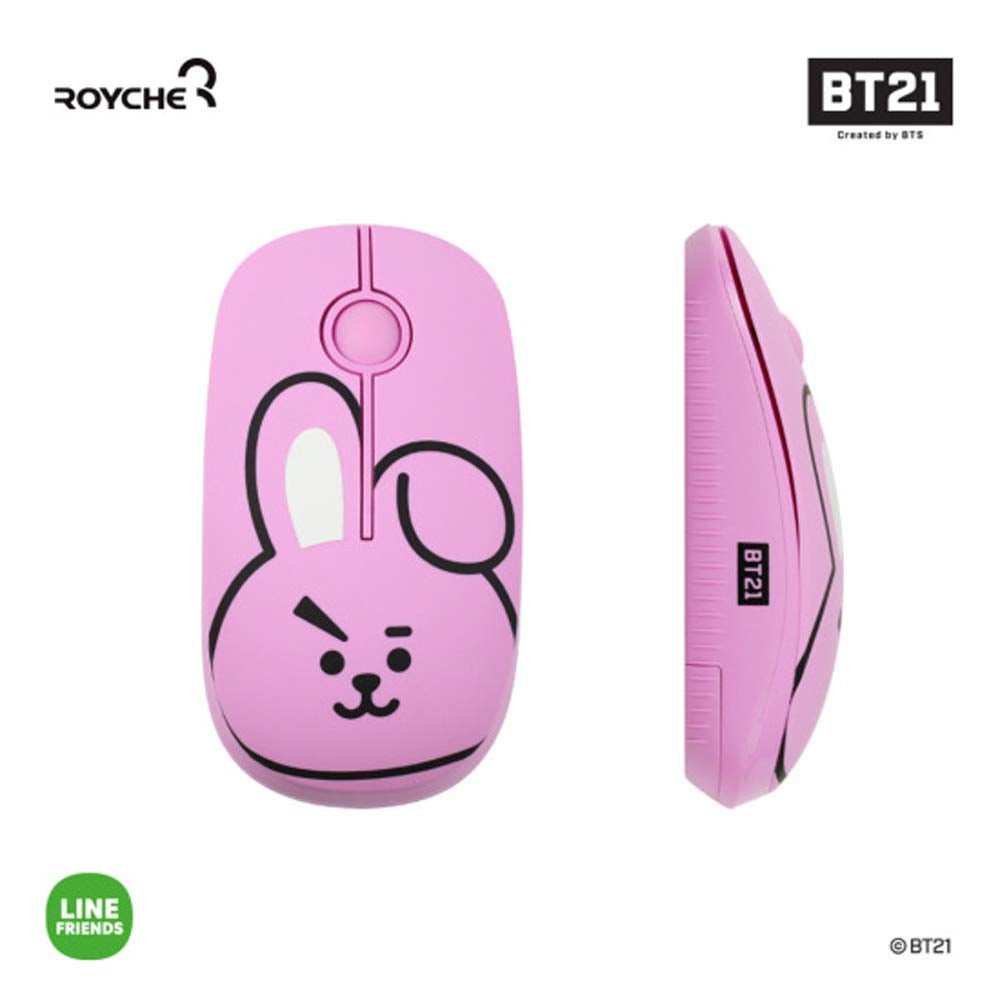 Price on Amazon: $34.99
If you sweat for Suga, Shooky is your guy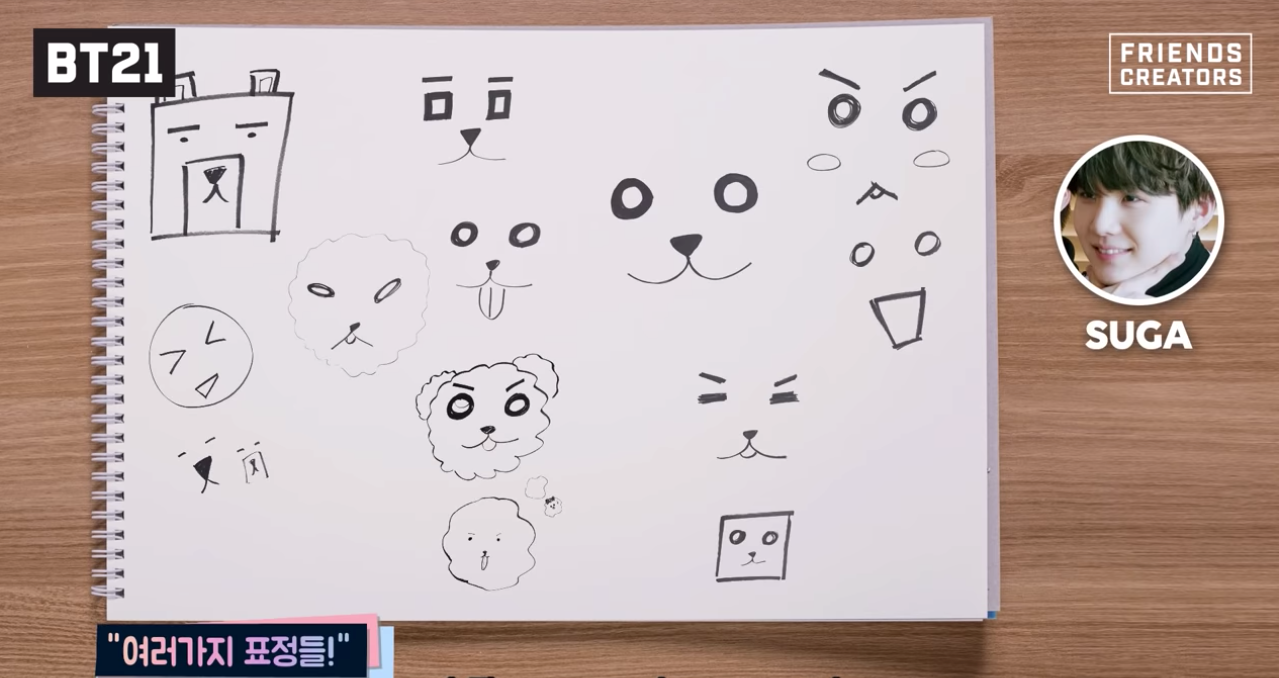 It's hard to resist Suga's grumpy old man nature and "gummy smile," and there's a hint of both in Shooky, the character he created. As you can see, all the original faces he drew when coming up with Shooky have some of his real-life attitude (well, minus the swag, maybe). The feisty cookie is pretty dang adorable, but we still don't know why he's #scaredofmilk.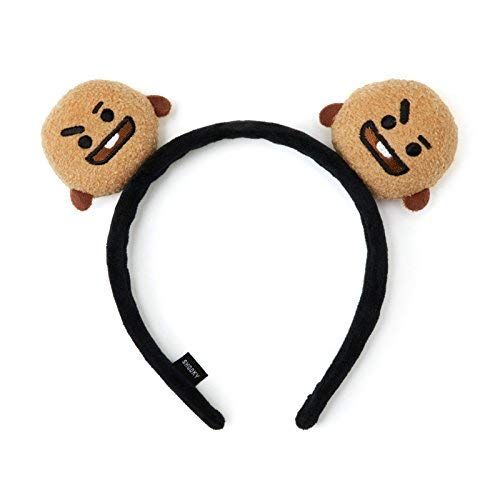 Price on Amazon: $15.95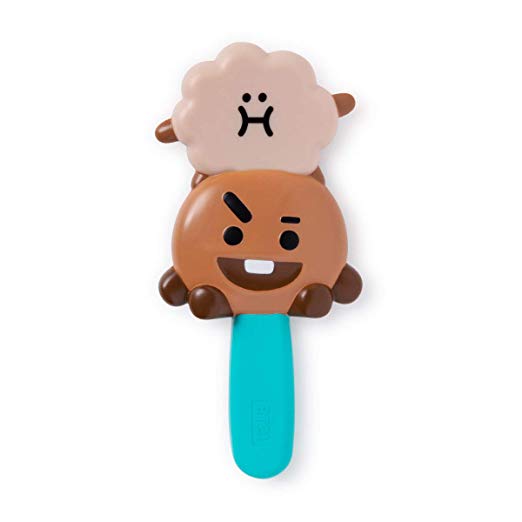 Price on Amazon: $15.95
Dance king Mang is J-Hope's soulmate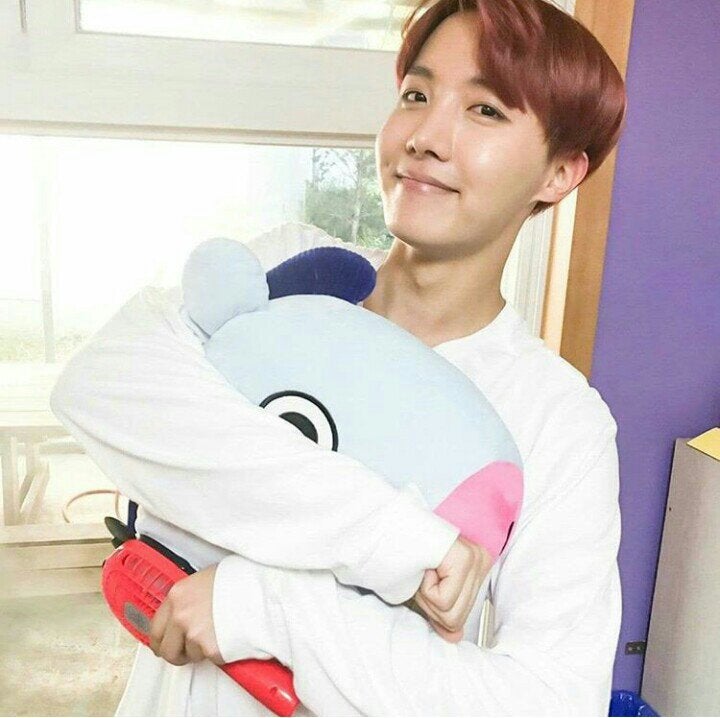 Ah, J-hope: Master of slaying with sexy moves (especially when he's rocking that sweet, sweet Dior). The immensely talented dancer/songwriter designed Mang as his BT21 spirit animal, a funky horse mask character inspired by the Korean word for hope ("희망," or romanized, "huimang"). Many fans have noticed that Mang's nose is shaped like a heart, just like J-Hope's smile. J-Hope says that Mang hides "a lot of secrets" under the mask, and we'll need to love Mang to find out what they are. No problem, Hobi.
Price on Amazon: $29.95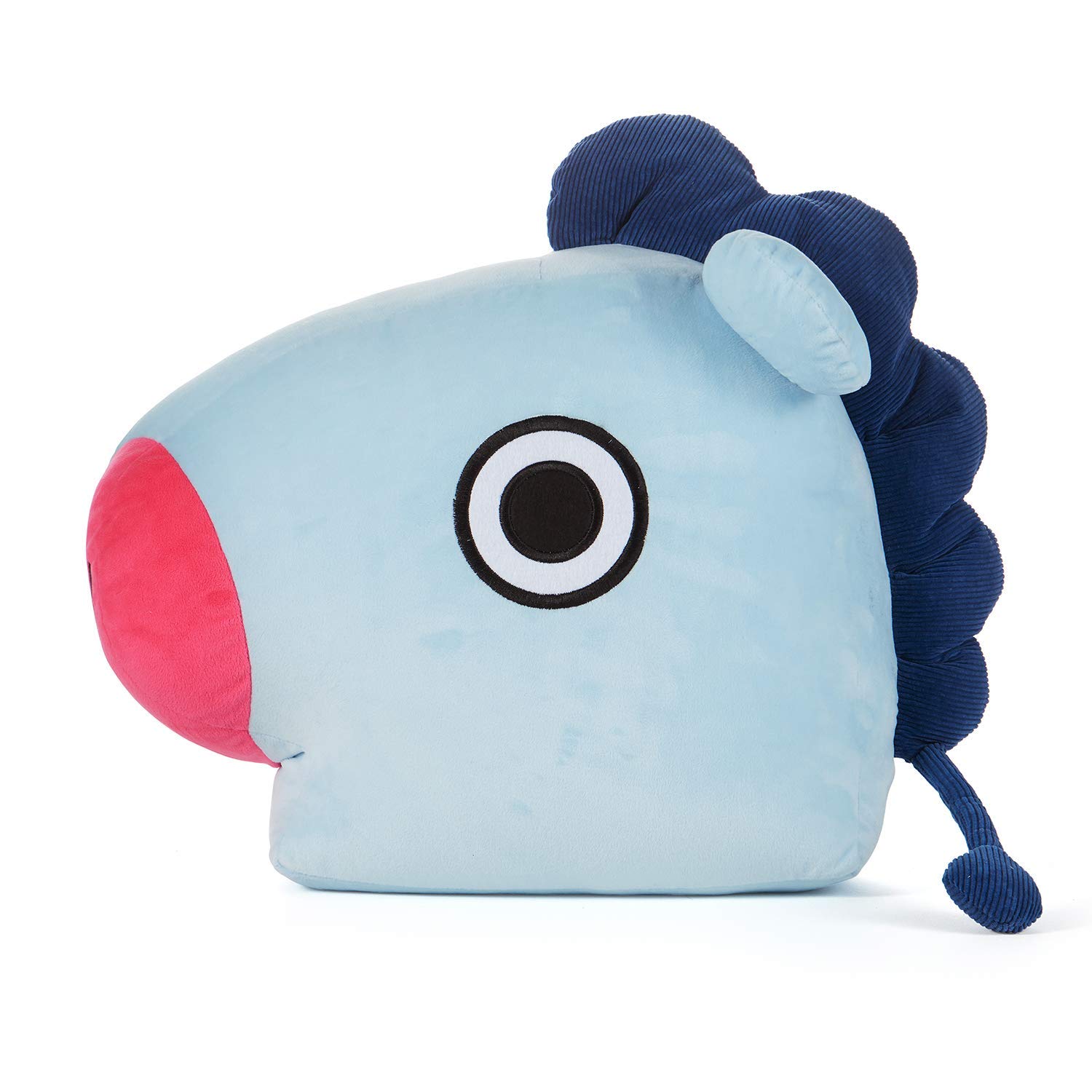 Price on Amazon: $29.95
Jin chose to be a damn alpaca, y'all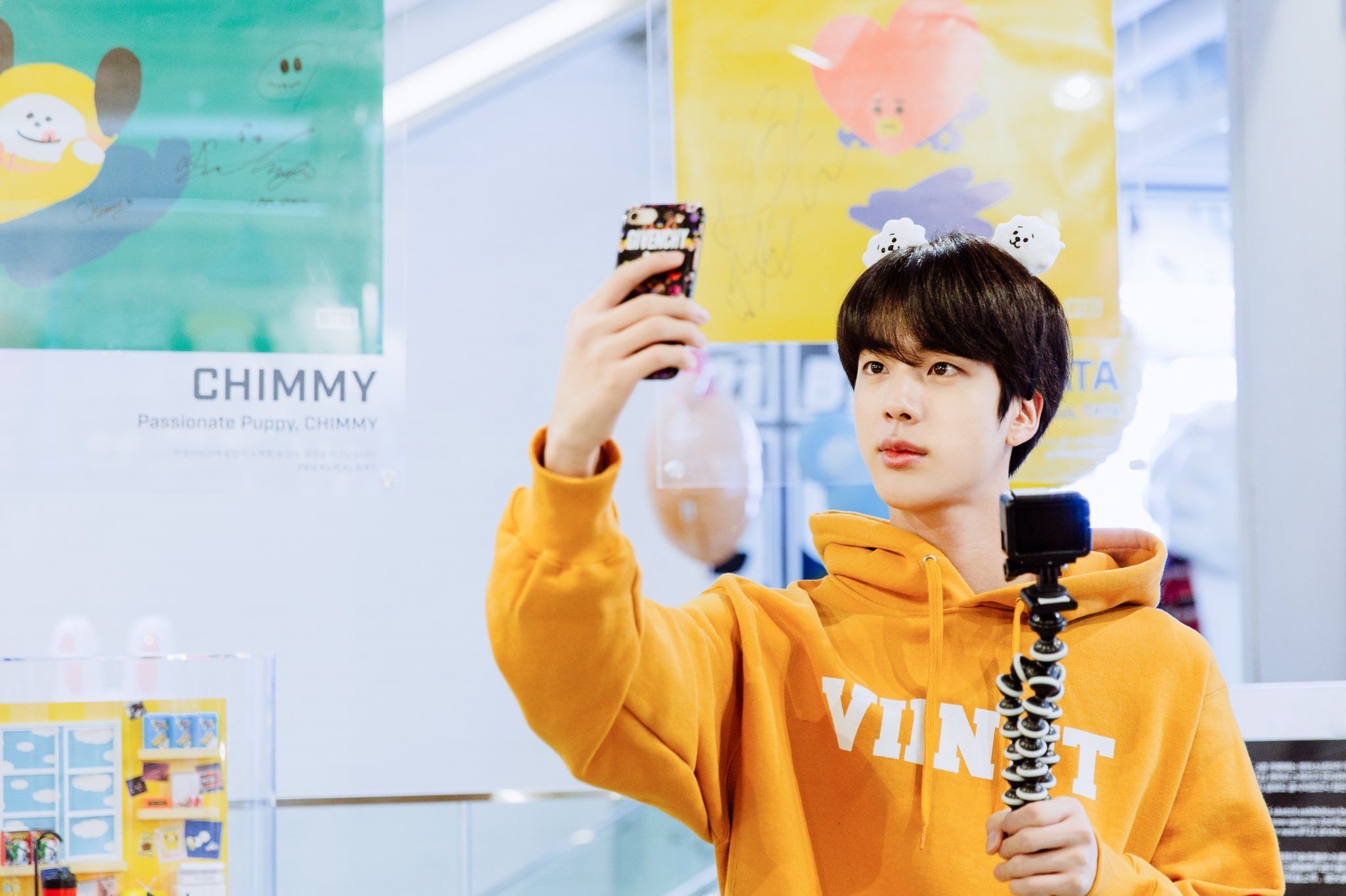 Of all the things Kim Seokjin could have chosen for himself as a representative, he went for one of the goofiest choices in the animal kingdom–an alpaca. Yet it really seems to suit this clown, whose dad jokes are so terrible that they make the other members groan. RJ actually sounds a lot like the Korean word for dad jokes ("ahjae"), and we wouldn't be one bit surprised if Jin meant it that way.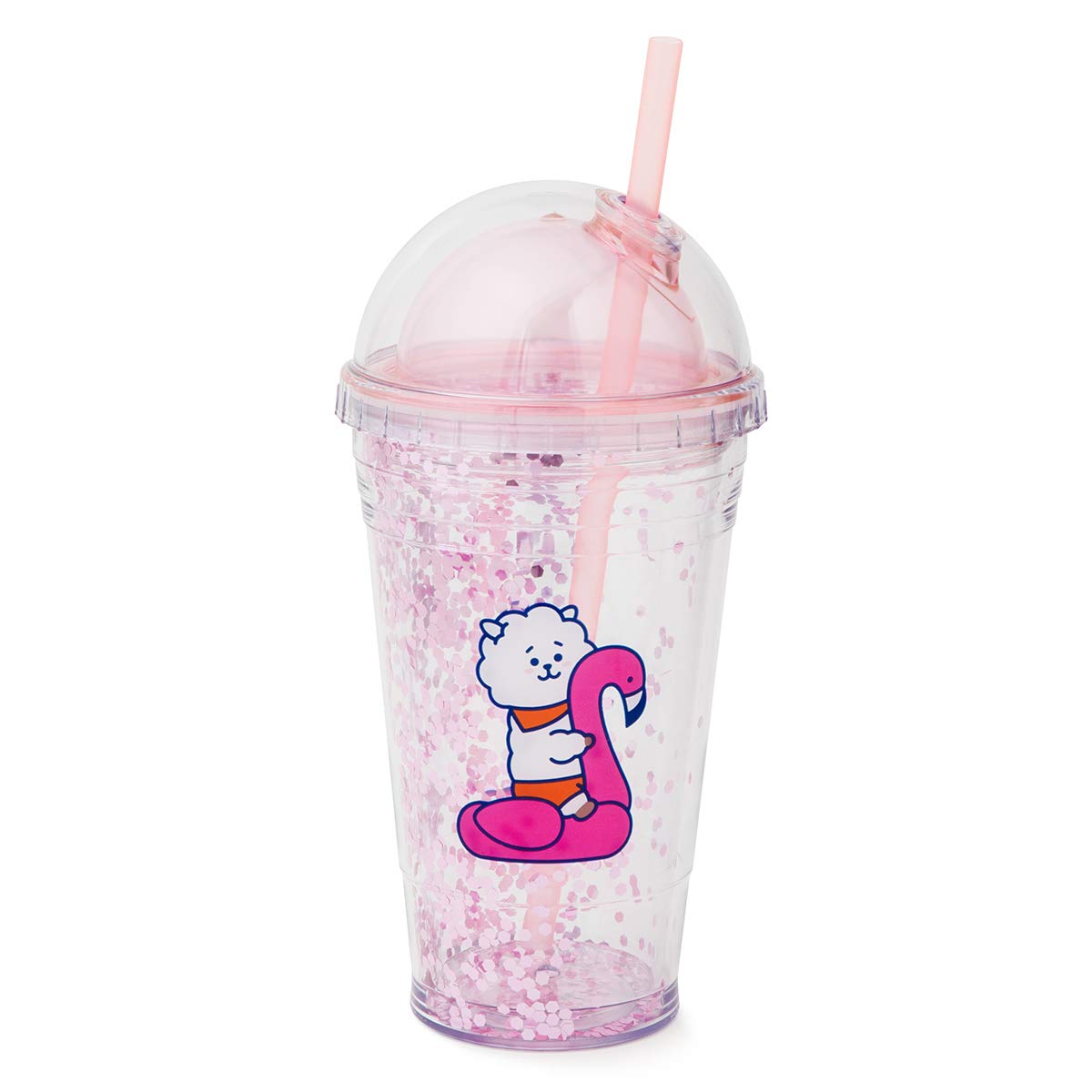 Price on Amazon: $19.95
Price on Amazon: $39.95
Just like the real V, Tata is full of love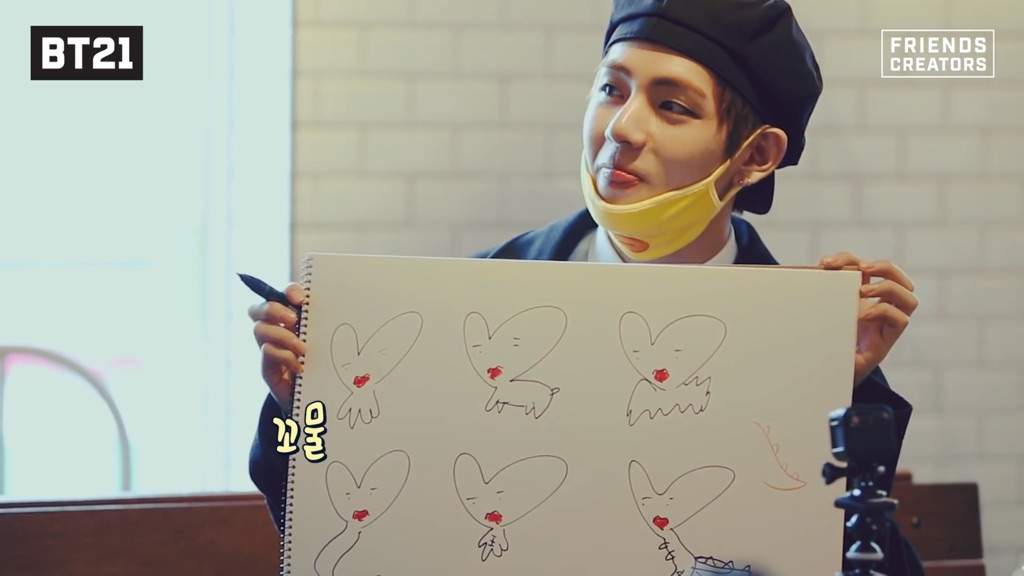 V is an incredibly warm, loving member of BTS with a passion for eclectic art, so it's no surprise that both a heart and abstract art inspiration appeared in his character, Tata. Described as a "curious soul" on the BT21 website, Tata hails from space, has superpowers and a stretchy body. We think he's the perfect match for his unusual creator.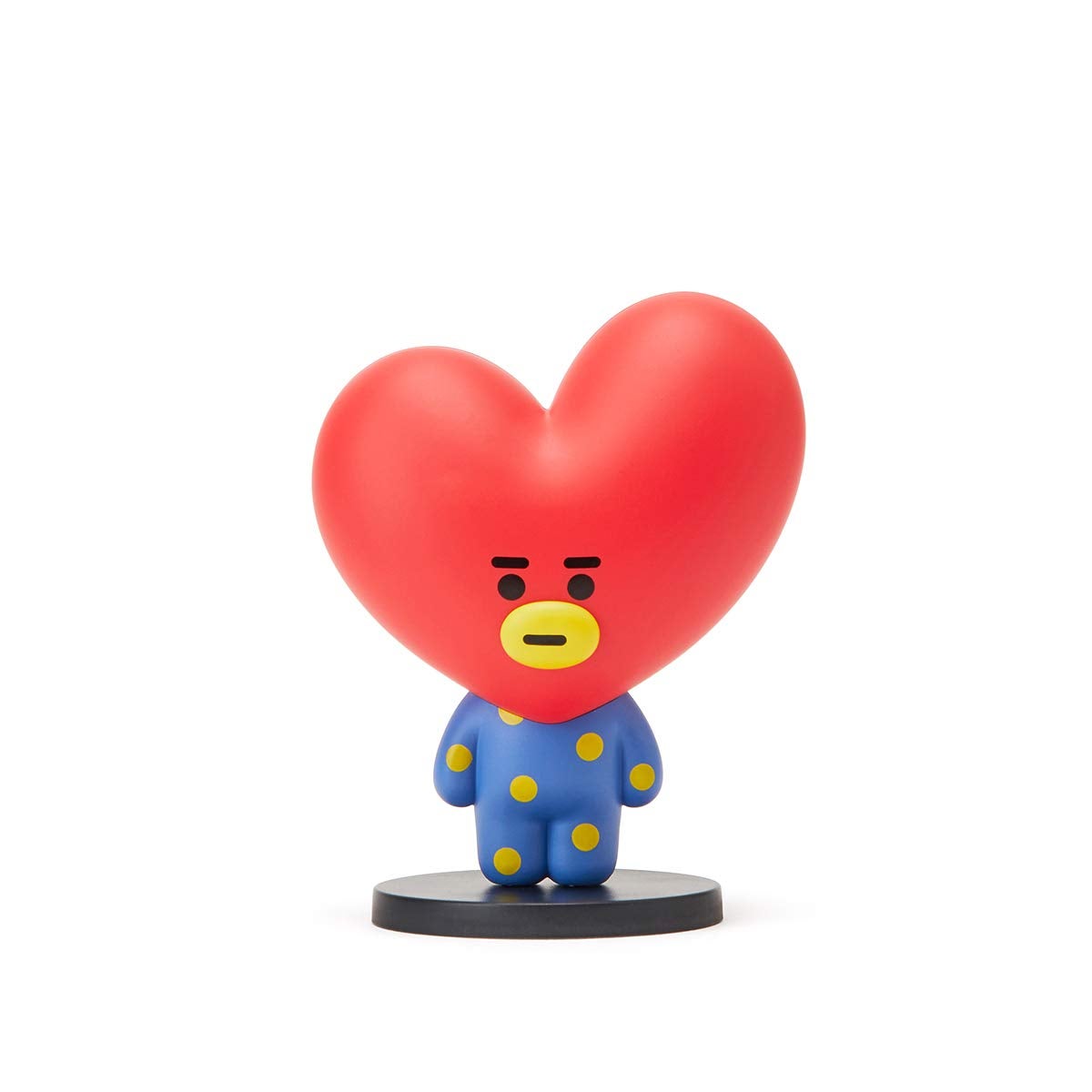 Price on Amazon: $16.95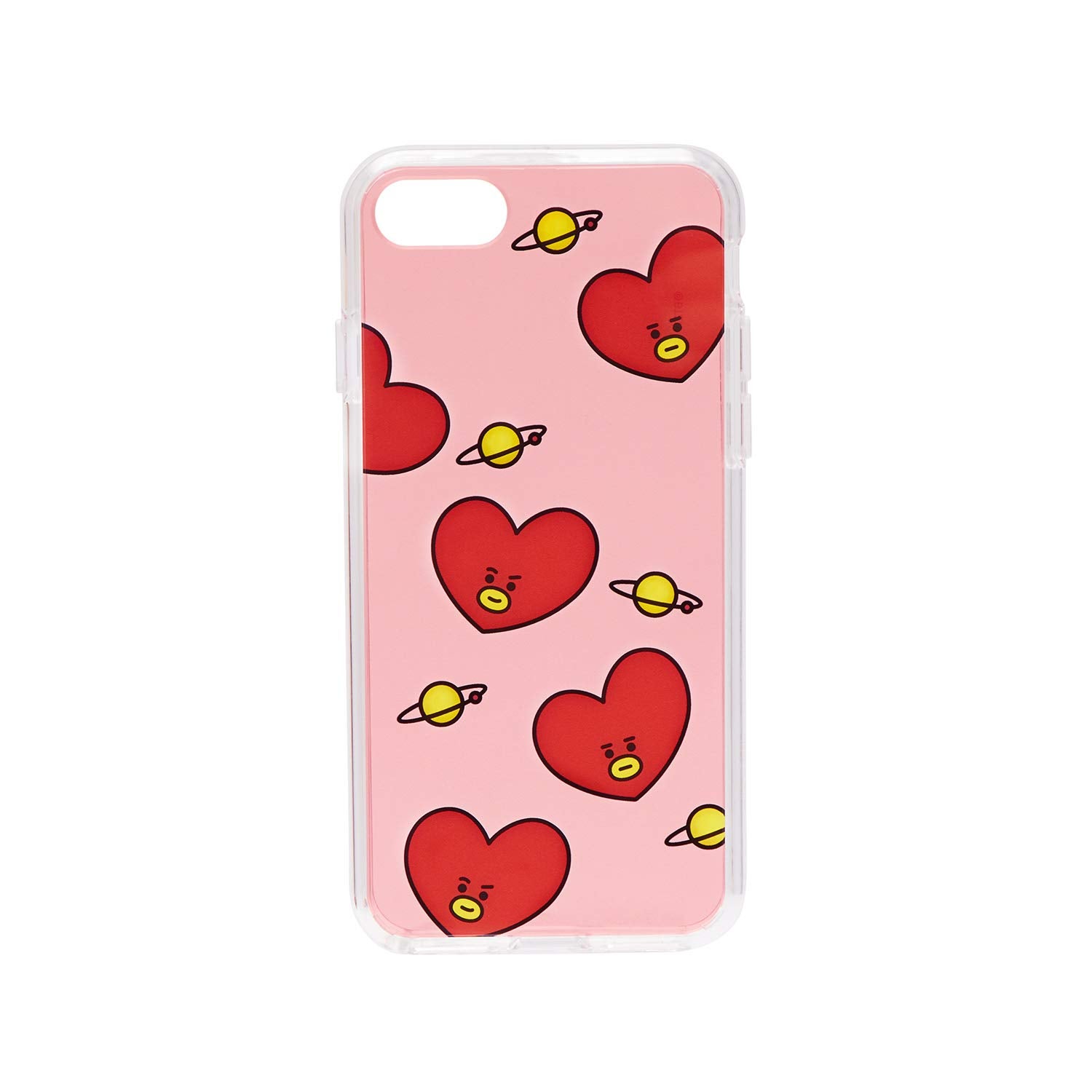 Price on Amazon: $26.95
Hyung Line stans gotta love Koya, cause it's RM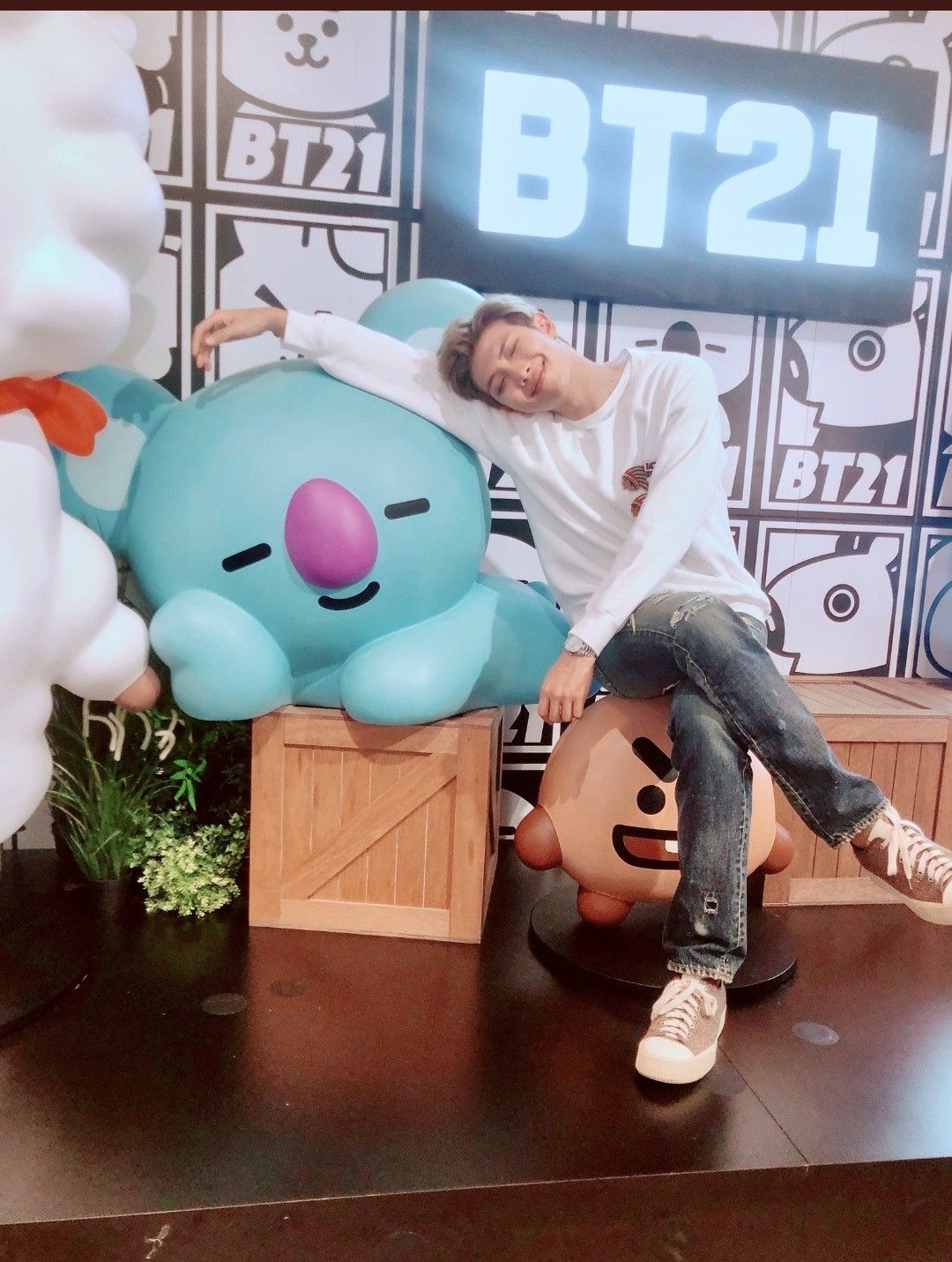 One look at Koya and it's pretty obvious whose character it is. Koya and Namjoon's faces when they smile are pretty much exactly the same, right down to the eyes. And much like his creator, Koya loves to think and to sleep. His ears are also removable, although we're pretty sure RM's aren't, but knowing that dude there's some kind of deep AF symbolism there.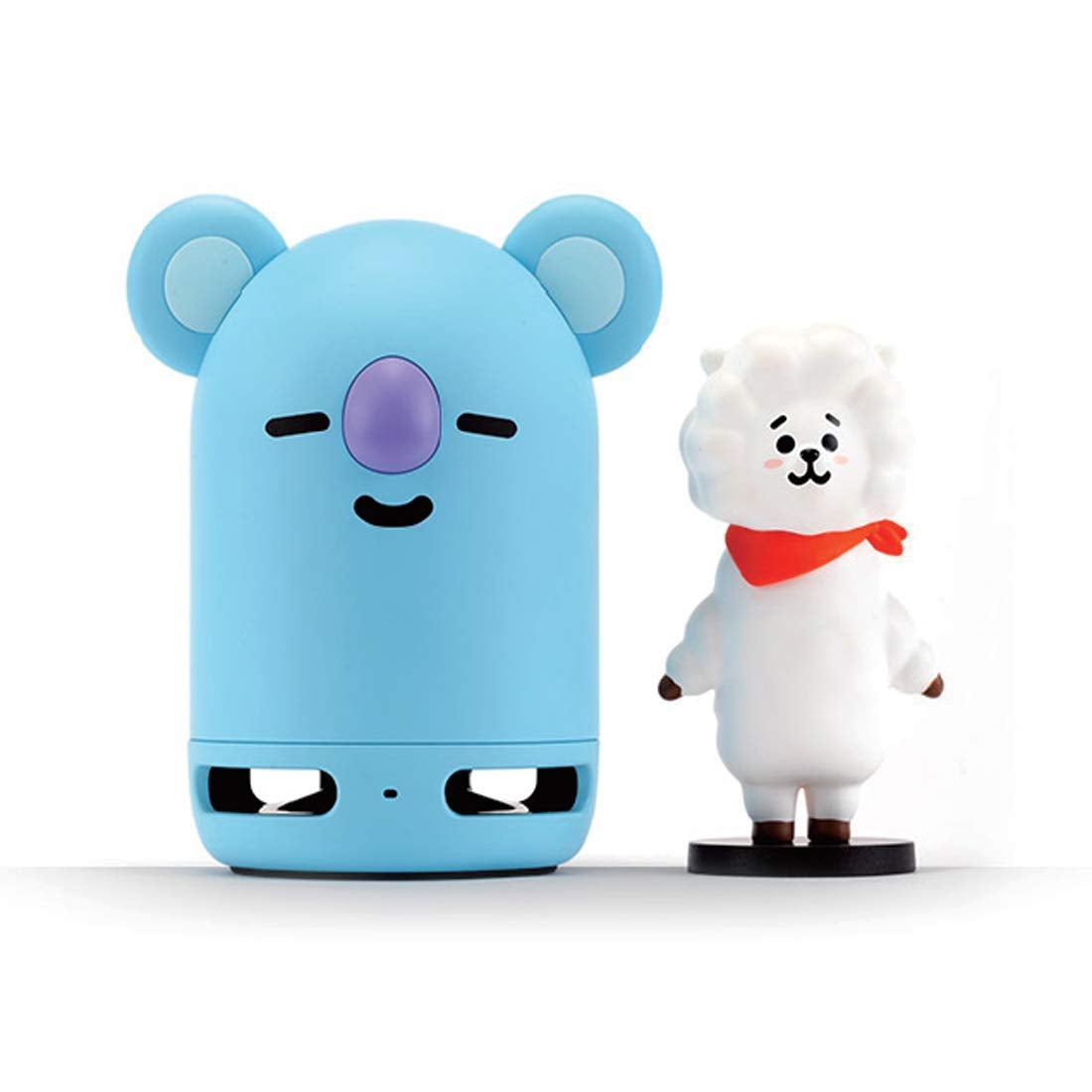 Price on Amazon: $119
Price on Amazon: $32.95
If you're an OT7 fan, Van is the man for you
Van was actually created not by BTS, but rather by LINE FRIENDS animators as a protector for all seven members of BTS. According to the backstory, super robot Van comes from the same faraway planet as Tata and traveled to Earth to meet and look after the other characters. We love that he represents protection for BTS–so in other words, Van basically represents ARMY.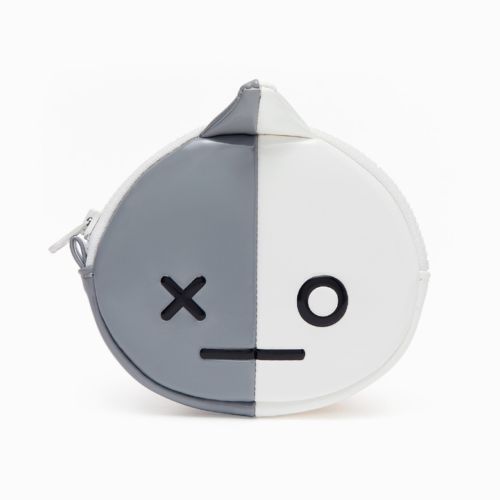 Price on Amazon: $24.95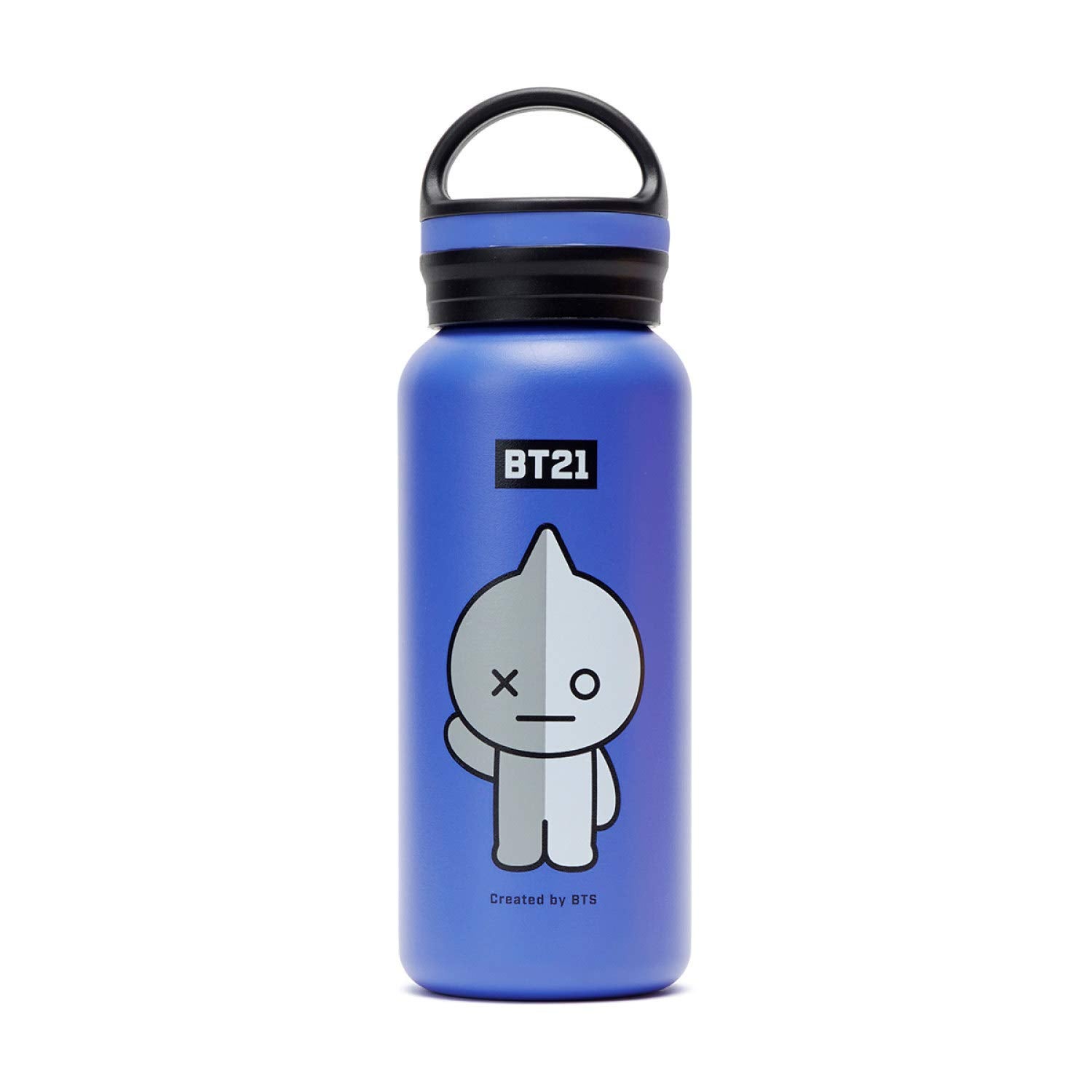 Price on Amazon: $25.95
MORE BAZAAR DEALS
The Daily Dot may receive a payment in connection with purchases of products or services featured in this article. Click here to learn more.