Since taking office, The Trump administration has demonstrated an unprecedented disregard for spelling, grammar, sentence structure, and the rules of the English language.
President Donald Trump's Twitter is an endless firehose of typos, and the White House has made a number of easily catchable mistakes with names, dates, and word usage.
Trump has referred to "Air Force Once," wanted "lasting peach" in the Middle East, bragged that his presidency was "enormously consensual," called the Marine Corps "the Marine Core," spoke of Texas "heeling" after Hurricane Harvey, and called an act by China "unpresidented."
He's also committed a number of diplomatic slip-ups, including botching the names of countries and titles of world leaders.
Trump's long-running battle with the word "counsel" has entered a new phase.

He's now spelling it "councel". pic.twitter.com/ym6Ogu5VS5

— The Hoarse Whisperer (@HoarseWisperer) April 28, 2018
Opinions are divided on whether or not these mistakes mean much, and if pointing them out is either pedantic criticism of a president a lot of people don't like, or if they're signs of America's declining stature in the world.  
Trump himself seems to care at least somewhat, as he often deletes and re-posts botched tweets, as if that will make them disappear forever. They have not, will stand forever as a monument to a president and staff who just can't seem to get it right.
Here are some of the worst and most infamous typos of the Trump years, at least so far.
The status of Iran's nuclear program
The White House accidentally stoked fears of war with Iran by releasing a grammatically incorrect statement in the wake of Israeli Prime Minister Benjamin Netanyahu's dramatic claims that Iran was continuing to pursue nuclear weapons.
In a short statement sent to reporters the night after Netanyahu's presentation, White House press secretary Sarah Sanders declared that the accusations proved "Iran has a robust, clandestine nuclear weapons program."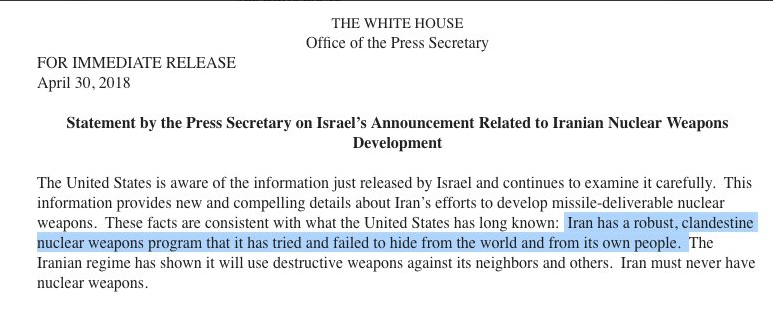 This was counter to everything that the U.S. intelligence community had made public, which showed that Iran froze its nuclear development in the wake of the controversial deal the country made with the Obama administration.
About two hours later, a corrected statement appeared changing "has" to "had" with the White House writing the mistake off to a "clerical error," without sending a corrected statement or noting the correction online.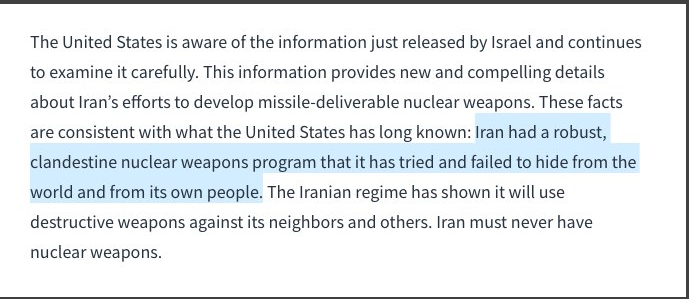 The mistake was caught in time to prevent any kind of diplomatic incident, but it did briefly set off alarms that the White House was either revealing classified information or trying to bolster Netanyahu's claims as a pretext to war.
The Covfefe Incident
Perhaps no typo had more of a pop culture imprint than Trump's May 31, middle-of-the-night tweet that began and ended "Despite the constant negative press covfefe."
Jokes poured out of every comic on TV and Twitter, and there was genuine concern about the president's mental state.
It's shocking that a man who tweeted covfefe, left it up for six hours, and then said he meant to do it doesn't believe in global warming.

— Tony Posnanski (@tonyposnanski) June 1, 2017
It was fairly obvious that the president simply mangled the word "coverage," then accidentally sent the tweet without finishing it. But the White House shot itself in the foot the next day when then-press secretary Sean Spicer proclaimed that, rather than being a mistake, "the president and a small group of people knew exactly what he meant."
Trump laughed it off with another tweet a few hours later, but conspiracy theorists declared that "covfefe" was actually an Arabic word meaning "I will stand up," a secret nuclear code, or that it was retroactive proof Trump is the mysterious (and likely non-existent) government insider known as Q.
Counsel/Council/Councel
Trump has consistently struggled to correctly spell Robert Mueller's title, referring to the special counsel as a "special council" numerous times in typo-riddled tweets regarding the investigation. He's also misused the word in regards to his own lawyer, White House Counsel Don McGhan.
city council. special counsel https://t.co/RQ6ThK2iqj

— John Harwood (@JohnJHarwood) April 21, 2018
James Comey illegally leaked classified documents to the press in order to generate a Special Council? Therefore, the Special Council was established based on an illegal act? Really, does everybody know what that means?

— Donald J. Trump (@realDonaldTrump) April 21, 2018
Trump seems to vary on whether he deletes and reposts the errors, or just leaves them for posterity. And just for good measure, he once spelled it "councel," which is not a word.
Theresa May's Name
British Prime Minister Theresa May made the first visit by a foreign leader to the Trump White House. She also provided the Trump White House the first opportunity to screw up a foreign leader's name, which it did, spelling it "Teresa" May three times on an official schedule.
Teresa May is a British softcore porn actress. Theresa May is one of the most powerful leaders in the world and, even a year later, Trump still couldn't get name right.
In a November 2017 tweet, Trump attempted to tag her in a rebuke to comments she made scolding him for retweeting anti-Muslim videos by far-right British activist group Britain First. Except Trump tagged the wrong Theresa May, unleashing thousands of comments on a woman with six followers.
Department of Education typos
Secretary of Education Betsy DeVos became the first cabinet pick in American history to win confirmation thanks to a tie-breaking vote by the vice president. And given the unfortunate run of typos by her department, it's not hard to see why a few Republicans voted against her.
In February 2017, the DoE's Twitter account misspelled NAACP founder W.E.B. DuBois' name as "DeBois," then offered their "deepest apologizes" in a subsequent tweet.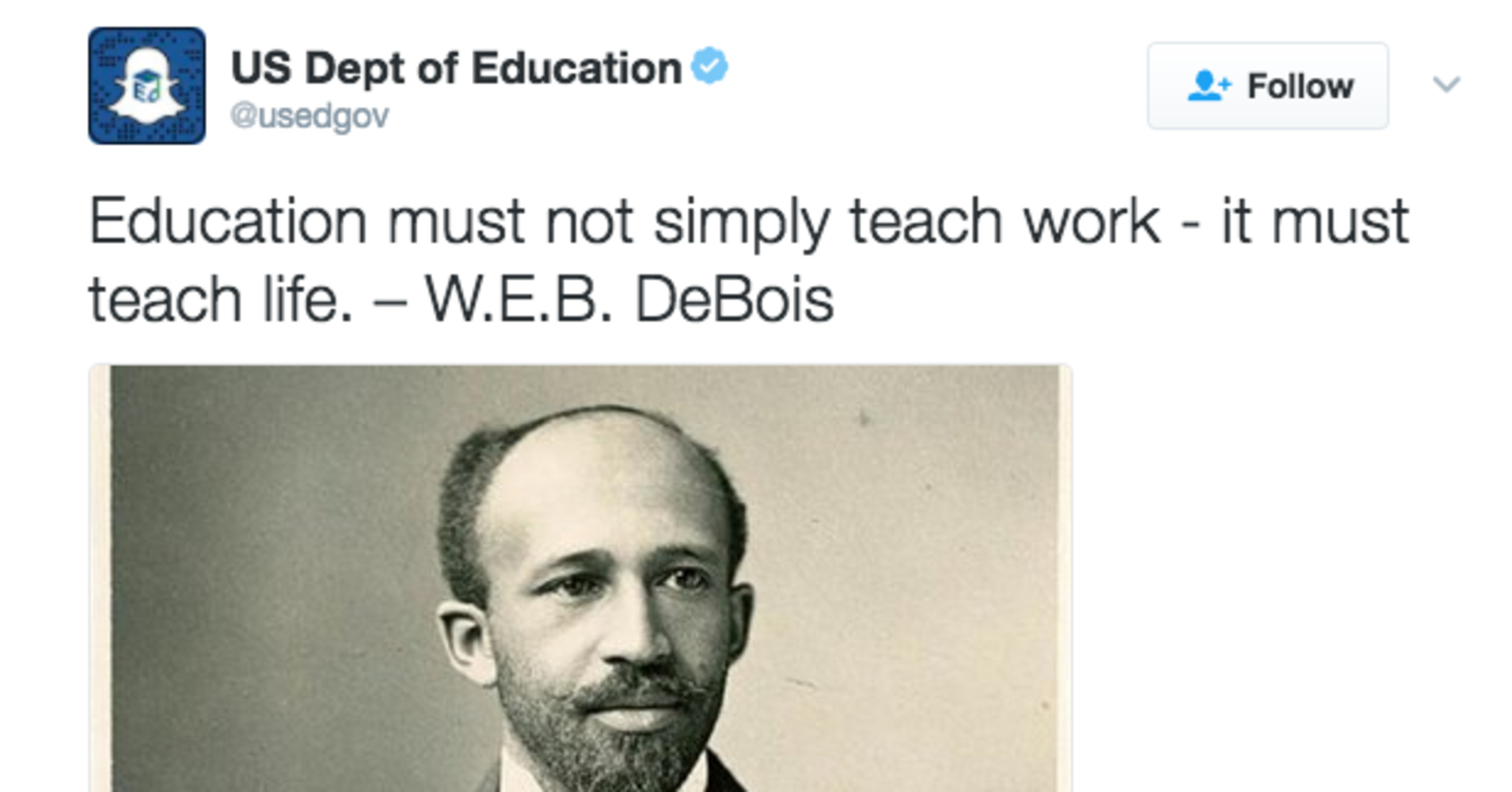 Two months later, the department's Snapchat botched DeVos' title as "Secretary of Educatuon" in an Easter post.
I know it's just a simple typo but why does this unfortunately happen with DeVos (via the White House snap chat) pic.twitter.com/zx4IWxTz0b

— Hadas Gold (@Hadas_Gold) April 17, 2017
Countries spelled wrong
The White House does not seem to be super great at correctly spelling the names of countries that aren't the United States.
In 2016, the Trump campaign attacked Hillary Clinton's policy on trade with "Columbia," while a hastily assembled list of "unreported terrorist attacks" listed one in "Denmakr."
Trump later praised the healthcare system of non-existent African nation "Nambia" in a speech to the UN.
The year Barbara Bush died
On April 17, 2018, former first lady Barbara Bush died at the age of 95. The White House appeared to jump the gun by a year when it issued a press release dated April 17, 2017.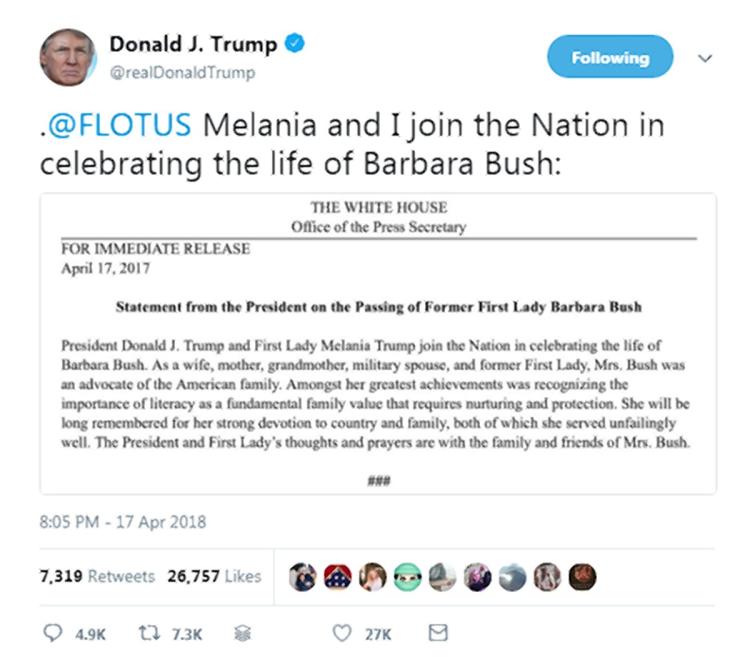 Inauguration typo madness
The Trump years did not get off to a grammatically correct start, with the official Library of Congress poster declaring that "No dream is too big, no challenge is to great," and Trump tweeting the day after the Inauguration that he was "honered" to serve.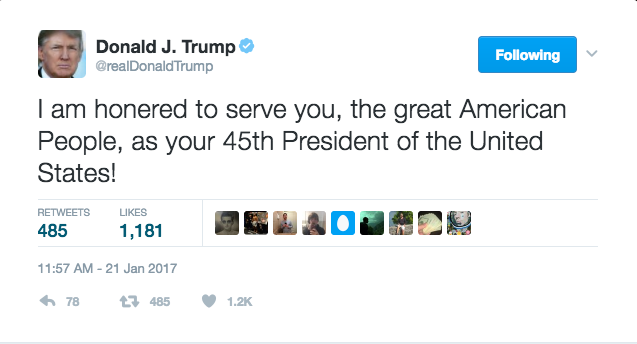 A learning curve for a new administration is natural, to the point where former Clinton-era transition advisor Harrison Wellford described the first 18 months of the Clinton administration as "disorganized incompetence."
But the errors, typos, and protocol mistakes of the Trump White House aren't getting better and the constant churn of personnel and numerous unfilled senior positions mean they might not end anytime soon.