The White House on Wednesday launched a portal for social media users to share instances of bias on platforms.
While ostensibly non-partisan, the survey is clearly aimed at collecting stories from conservatives who have long claimed that tech giants are biased against them.
While conservative news dominates in reach on major platforms, several recent Facebook suspensions for conservatives have increased the claims of unfair censorship on social media, an argument that has been percolating for a year now.
The president, often the most aggrieved among us, has weighed in.
I will be looking into this! #StopTheBias https://t.co/ZTWQolvmdM

— Donald J. Trump (@realDonaldTrump) March 19, 2019
#StopTheBias pic.twitter.com/xqz599iQZw

— Donald J. Trump (@realDonaldTrump) August 29, 2018
The portal asks users to share their stories of suspensions and account restrictions.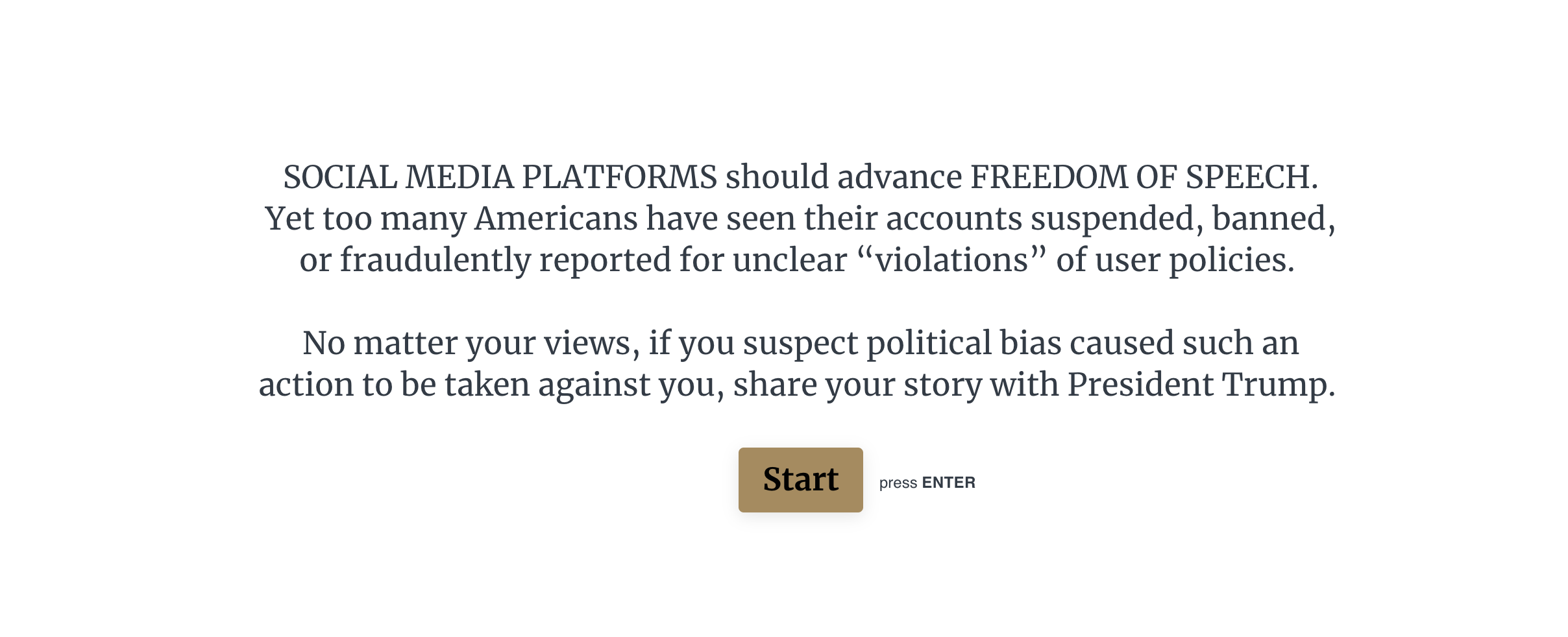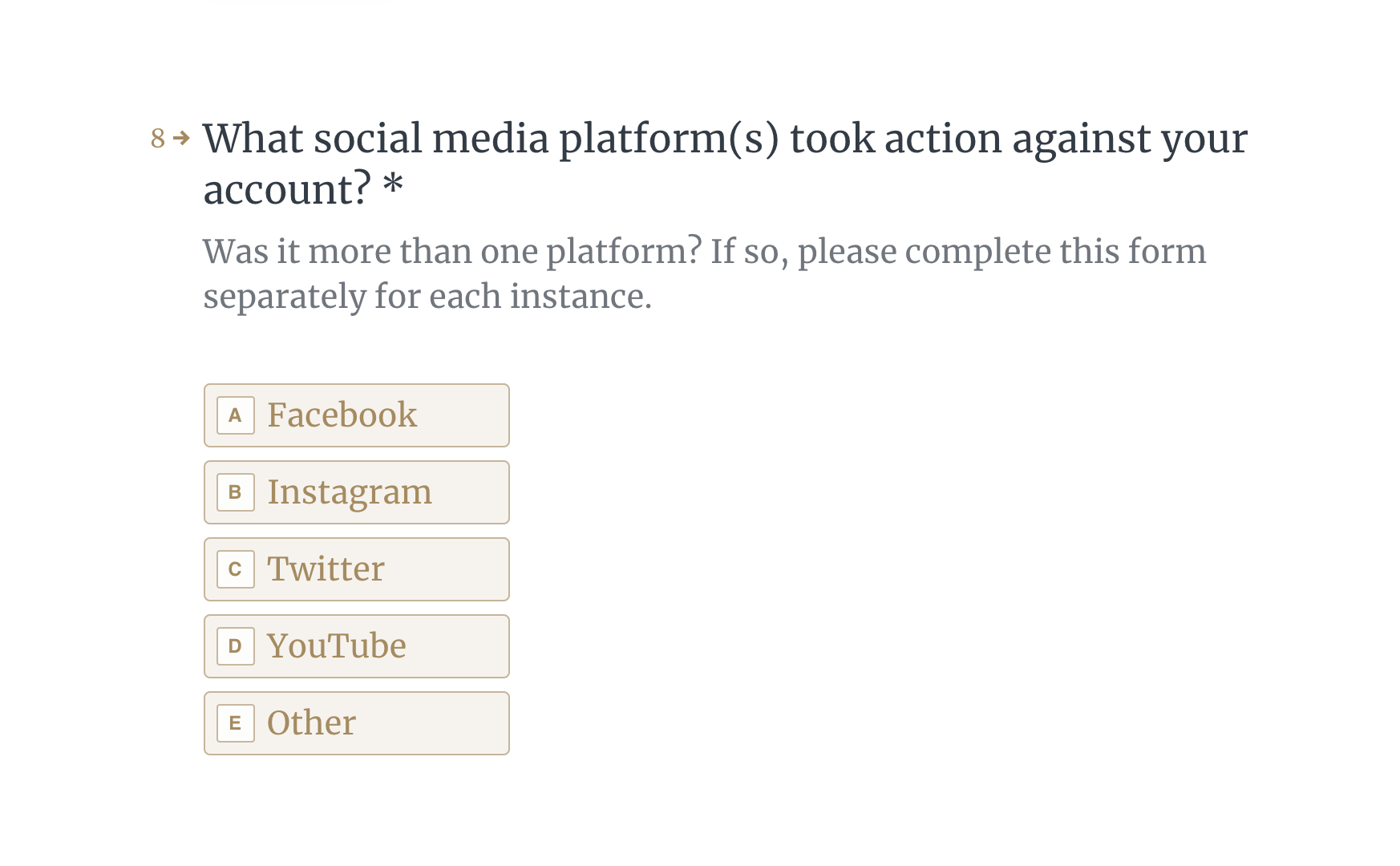 The survey goes on to ask for account names, stories of bias, and whether the White House can contact participants to share the stories.
In case you are wondering if it's aimed at anyone, the reaction to the portal was largely cheering by right-wingers.
BREAKING: The Trump White House launches an online web portal to collect stories from users that have been banned and/or suspended from social media platforms

Portal available here:https://t.co/NPDIqVxUGj

— Will Chamberlain (@willchamberlain) May 15, 2019
It's official! https://t.co/CsevbwbiAp

— Jack Posobiec (@JackPosobiec) May 15, 2019
https://twitter.com/getongab/status/1128767878298255363
The White House is asking Americans to submit examples of tech censorship online. You can report tech bias here:https://t.co/PGlsC7IHfJ

— Mike Cernovich (@Cernovich) May 15, 2019
You can view the survey here.
READ MORE: