The dust has settled on the iPhone X, now it's time for Android users to puff out their chest. Every year, Mobile World Congress attempts to shift attention from Apple's newly released smartphones to devices running Google's rival operating system. This year, we expect Samsung to release the Galaxy S9 and Galaxy S9+, follow-ups to the commercially and critically acclaimed Galaxy S8 and S8+. If you're not in Barcelona, don't worry: Samsung will livestream the event so you can watch it online.
When: Sunday, Feb. 25, at 12pm EST
Where: Samsung will livestream the Unpacked keynote on its website, here. If you're having problems with the link, you can also watch it on Samsung's mobile press site and global newsroom page.
If you're looking for a way to watch the livestream on your smart TV or streaming device, try Samsung's official YouTube account.
What you need to know: If rumors hold true, the S9 smartphones won't be a major departure from last year's devices, but they will come with several welcome improvements. Titled "The Camera. Reimagined," the unveiling will undoubtedly focus on the S9's camera, which is rumored to have a dual-lens setup with a variable aperture. Fixing the S8's biggest con, the S9 is also expected to move the rear fingerprint sensor below the camera module as seen in leaked images (below).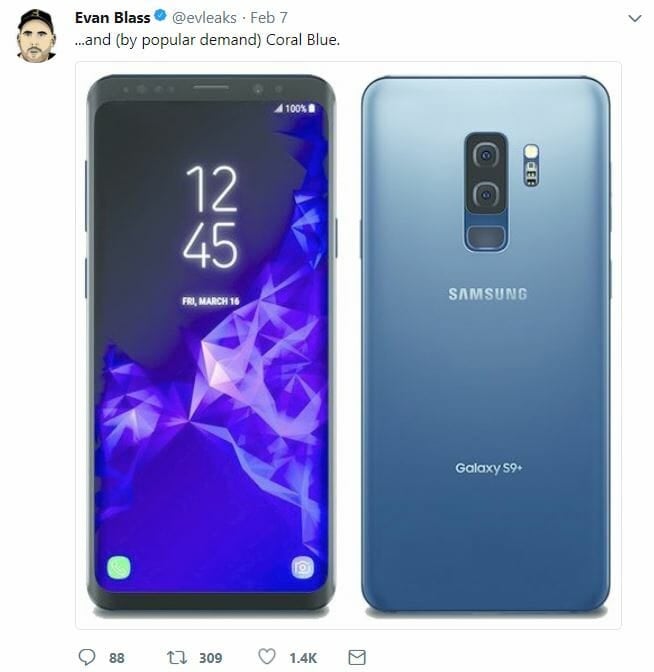 Other rumors include a Face ID-like verification method, a new Samsung Experience Android skin and the latest Qualcomm Snapdragon 845 processor. You'll also be pleased to hear that the S9 will likely retain the headphone jack and edge-to-edge curved display.
We'll bring you all the latest coverage of the Samsung Unpacked event on Sunday. If you want to learn more about the Galaxy S9 in the meantime, check out our past coverage of the latest news, rumors, and leaks.