It's time to start getting excited about the Samsung Galaxy S9.
The Samsung Galaxy S8 enjoyed months of uninterrupted attention following its April 2017 release, but it could only hold the spotlight for so long. The immensely popular device has been overshadowed in recent months by the release of the Pixel 2 XL, iPhone X, and its own bigger sibling, the Galaxy Note 8.
Samsung will try to inject some life back into its flagship smartphone line when it releases new models in early 2018.
Here's everything we know about the upcoming Samsung Galaxy S9 and Galaxy S9+.
Samsung Galaxy S9 design
The S9 will likely be made of aluminum and glass and feature Samsung's signature curved edges. We suspect there will be subtle differences to the S8, similar to the evolution from the S6 to the S7.
The one glaring design flaw of the S8 is its poorly placed fingerprint sensor. There's a lot of speculation about where Samsung will move it. If not under the display (more on that below), it could find its place below the camera, like most current configurations.
Reports from reliable leaker "Ice Universe" and South Korea's ETNews agree: The Galaxy S9 will not have an embedded fingerprint reader. Instead, a brand new sensor will reportedly be placed directly underneath a vertically oriented dual-lens camera. That doesn't sound near as convenient (or cool) as a sensor where the physical home button used to sit, but it should nonetheless be an improvement over the S8.
Apart from the fingerprint sensor and design changes needed to accommodate new features (display and camera), the S9 will likely look identical to its predecessor, which means another year with the cursed Bixby button.
On Jan. 26, Evan Blass, a reputable smartphone leaker, posted images of the Galaxy S9 and Galaxy S9+ on Twitter.
https://twitter.com/evleaks/status/956906111189377025
Dbrand, a popular smartphone accessories company, also leaked the Galaxy S9 and S9+'s designs on its website.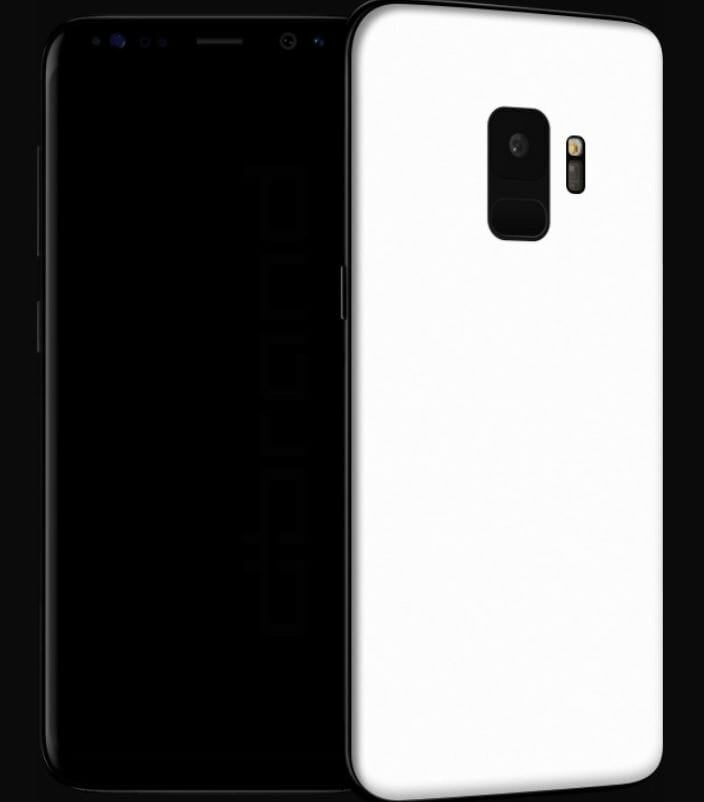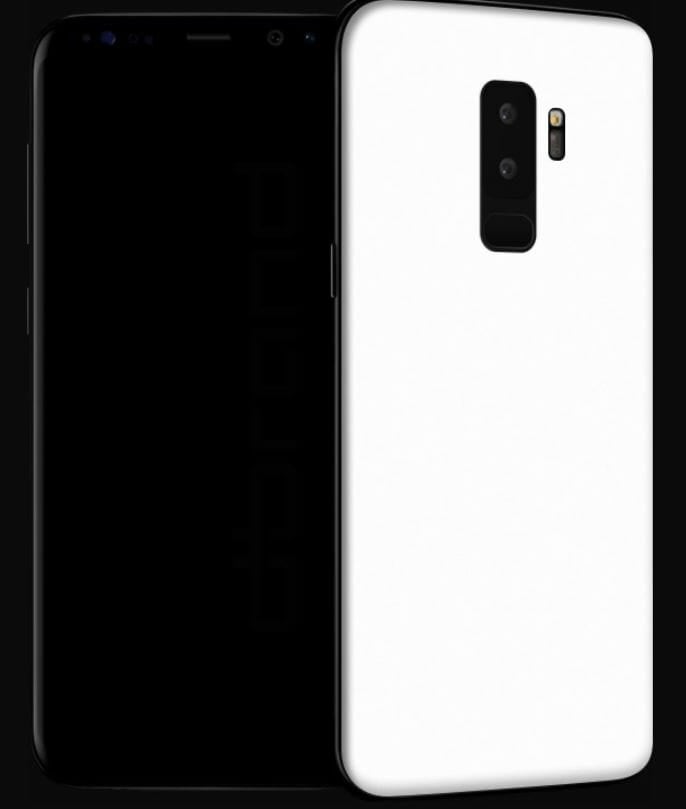 Both leaks show devices with a reworked fingerprint scanner. It still has the oblong shape from the S8 but now sits under the camera module. There are also three physical buttons on the side: a volume rocker, power key, and what is likely the Bixby button.
Like the iPhone S models, Samsung appears to be making only minor design updates from the S8 to the S9.
Samsung Galaxy S9 display
While we don't know for sure, it's a safe bet to assume the S9 and S9+ will retain the beautiful "Infinity" display. It was a standout feature on the S8 and Note 8 and is now a defining element of the Galaxy line.
It's more likely Samsung will stretch the screen even further to the device's top and bottom edges. Which brings us to Galaxy loyalists' biggest fear: an iPhone X-like notch. If it does show up, it's more likely to be on the bottom of the display, not around the front-facing camera.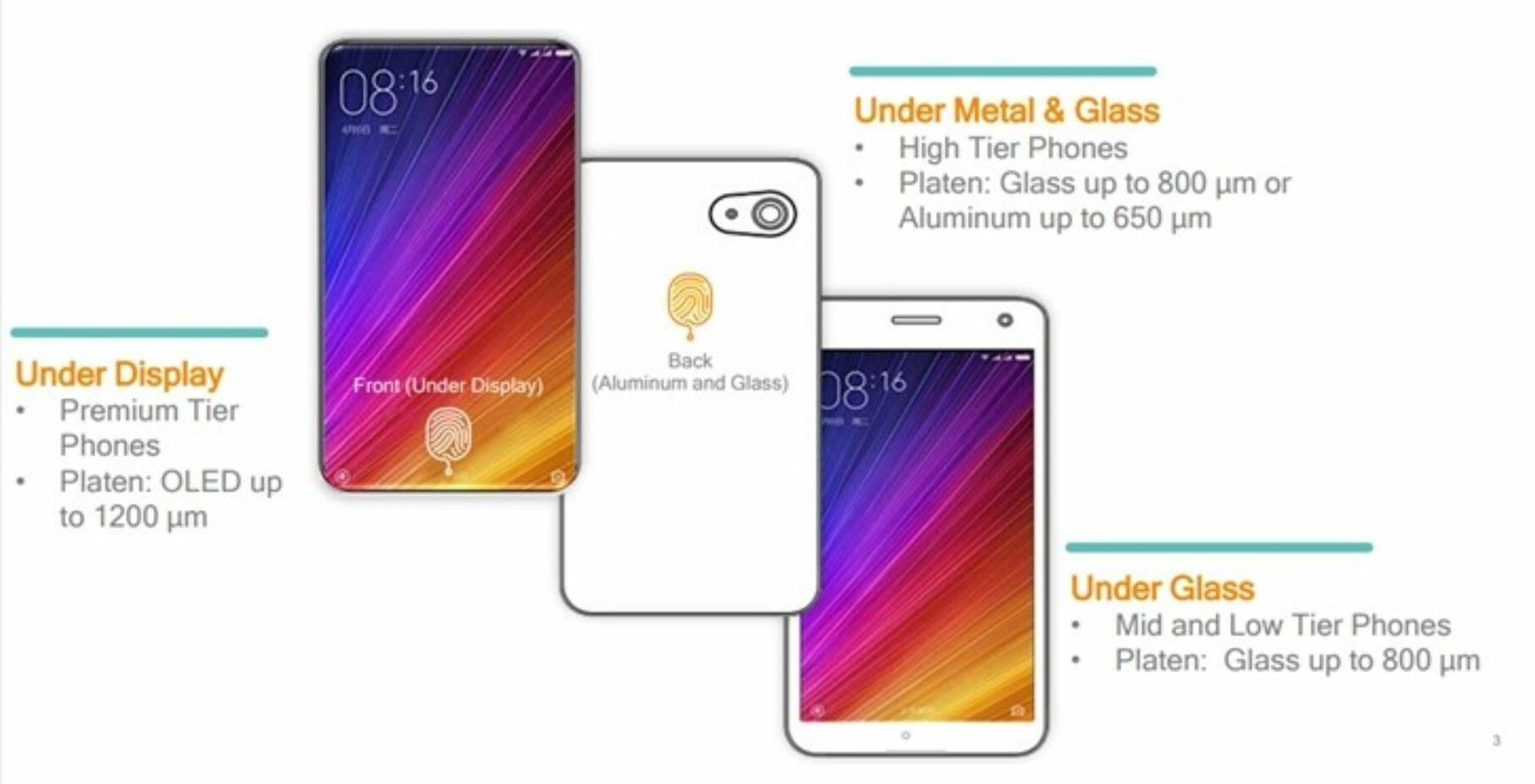 A Samsung patent application surfaced in October, revealing a Galaxy device with a fingerprint sensor cutout on the bottom of its screen. Keep in mind, of the hundreds of patents large hardware companies like Samsung file, very few see the light of day. KGI Securities analyst Ming-Chi Kuo says the embedded fingerprint sensor will first debut in late 2018 on the Galaxy Note 9, not the S9 lineup.
Ice Universe said in December that Samsung won't trim more bezel from the bottom of the Galaxy S9. He posted renders of an improved design but said it "did not pass the test and was killed."
This further suggests the S9 won't have a notch and will likely look identical to the S8 from the front. If these leaked screen protectors are anything to go by, that will certainly be the case.
The Galaxy S9 and S9+ will reportedly feature 5.8-inch and 6.2-inch displays, the same size as their predecessors. That shouldn't come as a surprise considering the larger of the two is just .1-inches smaller than the Note 8—a device that will likely remain the largest in the group. Not a fan of the trend toward hulking, unwieldy phablets? We've got good news for you. November reports claim Samsung will unveil three new S9 devices, including a 5-inch Galaxy S9 Mini.
We're holding out hope for a model with a display that sits somewhere between the two current offerings, but that's looking unlikely.
Samsung Galaxy S9 camera
If it's anything like the S8, we should expect nothing less than some of the best smartphone image quality out of the S9. Rumors and leaks on the rear-facing camera are surprisingly thin. However, analysts agree it will get a dual-lens camera upgrade.
Park Hyug-woo, an analyst at Shinhan Investment, told South Korean business publication the Investor that he expects the S9 will come with standard wide-angle and secondary zoom lenses. "The Galaxy S9 and Note 9 will likely be fitted with a dual-lens camera and some of the firm's divisions, including the inductance capacitance resistance unit, will post improved profits," he said.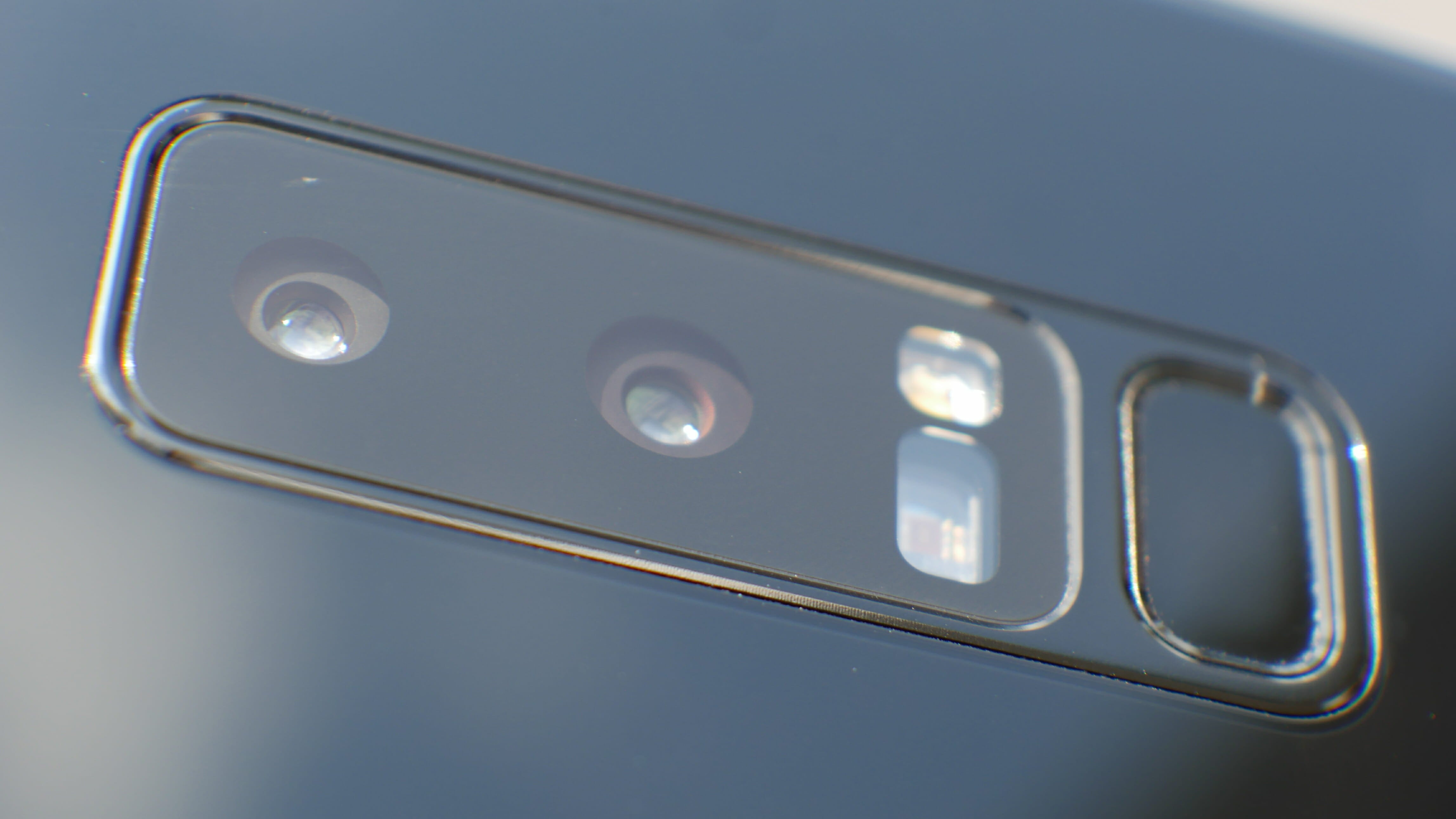 There are also reports claiming the S9 and S9+ will sport 16-megapixel sensors, a slight increase in resolution from the 12MP camera on the S8 and S8+.
The most mouthwatering rumor claims the dual-lens setup will have a variable aperture. A report from Chinese site Vtechgraphy says the main rear camera will have a f/1.5 aperture (slightly wider than the S8's f/1.6) that can adjust to f/2.4 depending on the lighting. This could theoretically help it keep images sharp in good lighting and bring in more light under poor conditions.
Posted by Ben Geskin, a leaked image of an alleged Galaxy S9 retail box all but confirms a dual (1.5/2.4) aperture 12MP lens.
https://twitter.com/VenyaGeskin1/status/951704411696521216
Unfortunately, leaks from both Evan Blass and dbrand suggest only the S9+ will come with a dual-lens camera setup for telephoto shots. The S9 appears to have a standard single lens.
Shifting to the front-facing camera, an intriguing face-off between Samsung's facial-recognition authentication method and Apple's controversial Face ID is brewing. Ice Universe, a well-known leaker from China, posted on Twitter that the S9 will come with a "3D sensor front camera." That sounds a lot like the technology Apple uses on the iPhone X. Adding more fuel to the rumors is Samsung's newly revealed Exynos 9810 system-on-a-chip (SoC). The SoC powering the S9 will feature object recognition found on "neural network-based deep learning." Let's just hope it's more secure than Samsung's previous embarrassing attempts.
Korean news site ETNews wrote in September that Samsung is mass producing an image sensor that can take 1,000 images per second. That's not as unlikely as it may sound. The Sony Xperia XZ Premium can shoot at 960FPS, which enables super-slow-motion video capture.
In its official press invite to MWC, Samsung teased an improved camera: "The camera. Reimaged." The tagline suggests significant changes to its underlying camera technology. It may be referring to the ISOCELL camera sensor it posted to its website in January.
The page claims one of the sensors is made of three layers, which allow a phone to shoot video at 480 frames per second in full 1080p HD. Another sensor is for dual-lens cameras, with an optical zoom feature, depth-sensing, and greater light sensitivity for improved low-light shots. A third sensor, called ISOCELL Slim, is equipped with large pixels (0.9um) designed for thin devices.
Samsung Galaxy S9 processor
For the second year in a row, Samsung could have a processing advantage over its Android competitors. The Qualcomm Snapdragon 845 (expected to be unveiled in December) could be exclusive to the S9 and S9+, according to Russian blogger Eldar Murtazin. That would be bad news for fellow South Korean rival LG and its G6 follow-up. The new processors should be more powerful and energy efficient and come with many other benefits, like better video and image processing, a more powerful modem, and improved security.
International versions of the S9 will come with the recently unveiled Exynos 9810 system-on-a-chip. The eight-core chip promises faster speeds, better efficiency, and enhanced image recognition.  
While it's likely the U.S. version of the S9 will come with a new, upgraded Qualcomm chip, it's still unclear how much RAM Samsung will include. The Galaxy S8 and S8+, like many other 2017 flagships, shipped with 4GB. However, Samsung raised the stakes when it packed a whopping 6GB in the Note 8.  There have been reports of a prototype Galaxy S9+ on Geekbench that used 4GB of RAM, but extremely low benchmark scores suggest it could be a hoax.
Samsung Galaxy S9 battery life
We won't know how long the S9's battery lasts until we get our hands on a review unit. Samsung's flagships fared well last year, with both the S8+ and Note 8 easily lasting 1.5 days of normal use despite their high-resolution OLED displays.
An ETNews report says Samsung is working on a new motherboard that packs more components into a smaller area. This could allow for a larger capacity battery than the 3,000mAh found on the S8. However, the new board will reportedly only work with the Exynos variant of the S9, not the Qualcomm versions it ships in the U.S.
If you were hoping for significantly better battery life, we've got bad news for you. UnionRepair, an online phone component retailer, posted listings for Galaxy S9 and S9+ replacement batteries.  The S9 will come with a 3,000mAh battery and the S9+ will pack a 3,500mAh cell, the same sizes as the batteries powering the Galaxy S8 and S8+, respectively. Better processing efficiency and battery management could improve the S9's battery life. Just don't expect huge leaps forward.
Samsung Galaxy S9 headphone jack and audio
There aren't many rumors about the Galaxy S9's speakers. Since Samsung will likely keep the bezel-less display around, we suspect they will sit on the bottom of the device, where they've been positioned since the S6.
The more pressing question is what will Samsung do to the headphone jack? It's unclear right now. There are conflicting reports surrounding the controversial port. Ice Universe claims the S9 will come with a traditional headphone jack. However, PhoneArena found a post on Chinese tech site "TechDroider" with sketches that show the phones without one. Take both reports with a grain of salt.
Samsung doesn't appear to be abandoning the headphone jack. Photos leaked less than a month before the phones' reveal show 3.5mm ports on both the S9 and S9+.
Samsung Galaxy S9 software
The Galaxy S9 and S9+ will run on Android Oreo, the latest operating system from Google, according to Samsung. That will make it the first Samsung flagship released with everything Oreo offers, including Picture-to-Picture, Notification Dots, better overall performance, and, of course, new emoji.
Samsung also confirmed its Samsung Experience 9.0 skin (formerly TouchWiz) will be available on "the next Samsung Galaxy flagship devices." The company is already letting select users test a beta version of the software so it can gather feedback and refine the user experience. Samsung's Android skin has been polished in recent years and includes several useful features not found in stock Android. It's not clear what new software will come to the S9, but expect more Bixby and edge display features.
Samsung Galaxy S9 release date
So, when will it be released? While we won't get a firm release date until 2018, we can make an educated guess using past release dates and early rumors.
Here's the announcement date for all previous Galaxy S phones:
Galaxy S – March 2010
Galaxy S II – February 13
Galaxy S III – May 3
Galaxy S4 – March 14
Galaxy S5 – February 24
Galaxy S6 – March 1
Galaxy S7 – February 21
Galaxy S8 – March 29
As you can see, every Galaxy S phone since the S III has been announced in February or March. If the alternating pattern continues, we should expect a late February release for the S9. That approximate timeline is strengthened by a September report from BGR that claims the S9 will launch earlier than the S8 and S8+ did in 2017. Forbes contributor Ewan Spence wrote on Oct 11. that the model numbers for the phones will be SM-G960 (Galaxy S9) and SM-G965 (Galaxy S9+).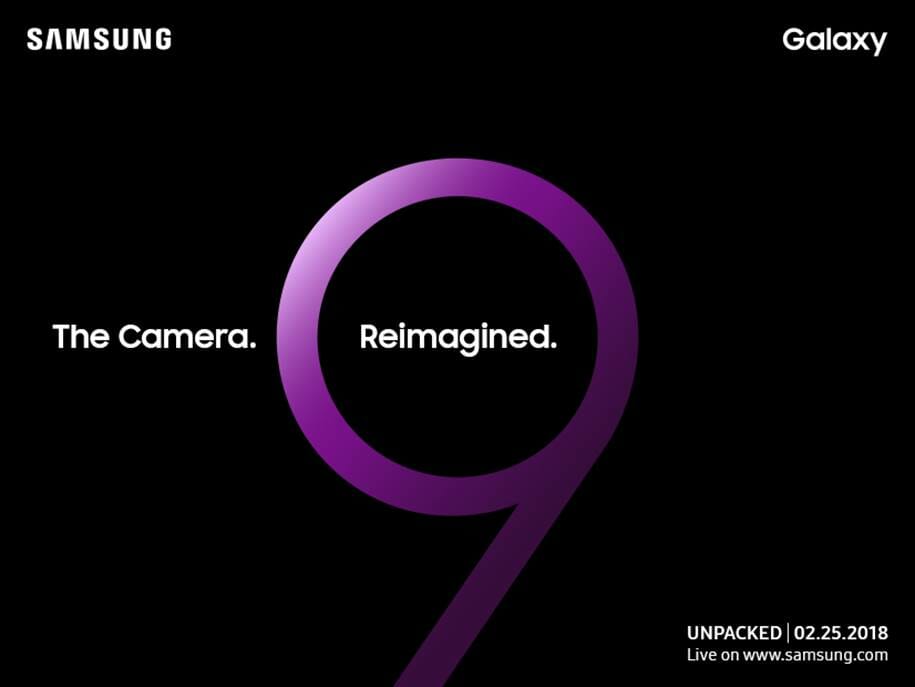 Samsung will unveil the Galaxy S9 at its Unpacked event at MWC on Feb. 25, the company confirmed in its official press invitation. We suspect an S9+ will be unveiled alongside the S9. The event begins at 11am CT and will be streamed live on Samsung.com.
Samsung typically starts shipping devices the month after they're announced, so the S9 and S9+ should arrive in late March or April. Koh said the official ship date will be revealed at MWC.
Samsung Galaxy S9 price
We probably won't know pricing until the official unveiling, but we can at least narrow things down. The Galaxy S8 and S8+ launched at $725 and $825, respectively. With the price of phones increasing across the board last year, we'd be surprised if the Galaxy line gets a price decrease. We also don't expect it to top the $950 Note 8. A conservative estimate for the price of both phones is between $700 and $900, with the larger model costing an extra $100.
ET News reported in late January that the price of the Galaxy S9 would be between 950,000 and 999,999 won in Korea, or $895 and $935. That's higher than the 935,000 won ($875) starting price of the Galaxy S8.
Note, however, that U.S. versions typically sell for less. The Galaxy S8 was priced at $750 when it was released in the U.S. The S9 will likely sell for slightly more. We expect the S9 to cost between $750 and $800, while the S9 Plus should cost about $100 more.
Editor's note: This article is regularly updated for relevance.