Twitter appears to have suspended several far-right ultra-nationalist accounts that President Donald Trump retweeted in late November.
The accounts for Britain First and Jayda Fransen, the deputy leader of far-right Britain First group, were suspended on Monday. The suspensions appear to coincide with an effort by Twitter to suspend groups that include "hateful imagery and display names" and use a "username, display name, or profile bio to engage in abusive behavior," according to Recode.
In November, Trump retweeted three violent, anti-Muslim videos posted by Fransen, one of which appeared to show the murder of a teenage boy. The tweets came as Trump continued to push for his "travel ban" to prevent people from several majority-Muslim counties coming to the United States. In one of the videos, it was discovered that the some of the people depicted were not Muslim.
Fransen reacted to Trump's endorsement of her videos by tweeting, in all caps: "God bless you Trump! God Bless America!"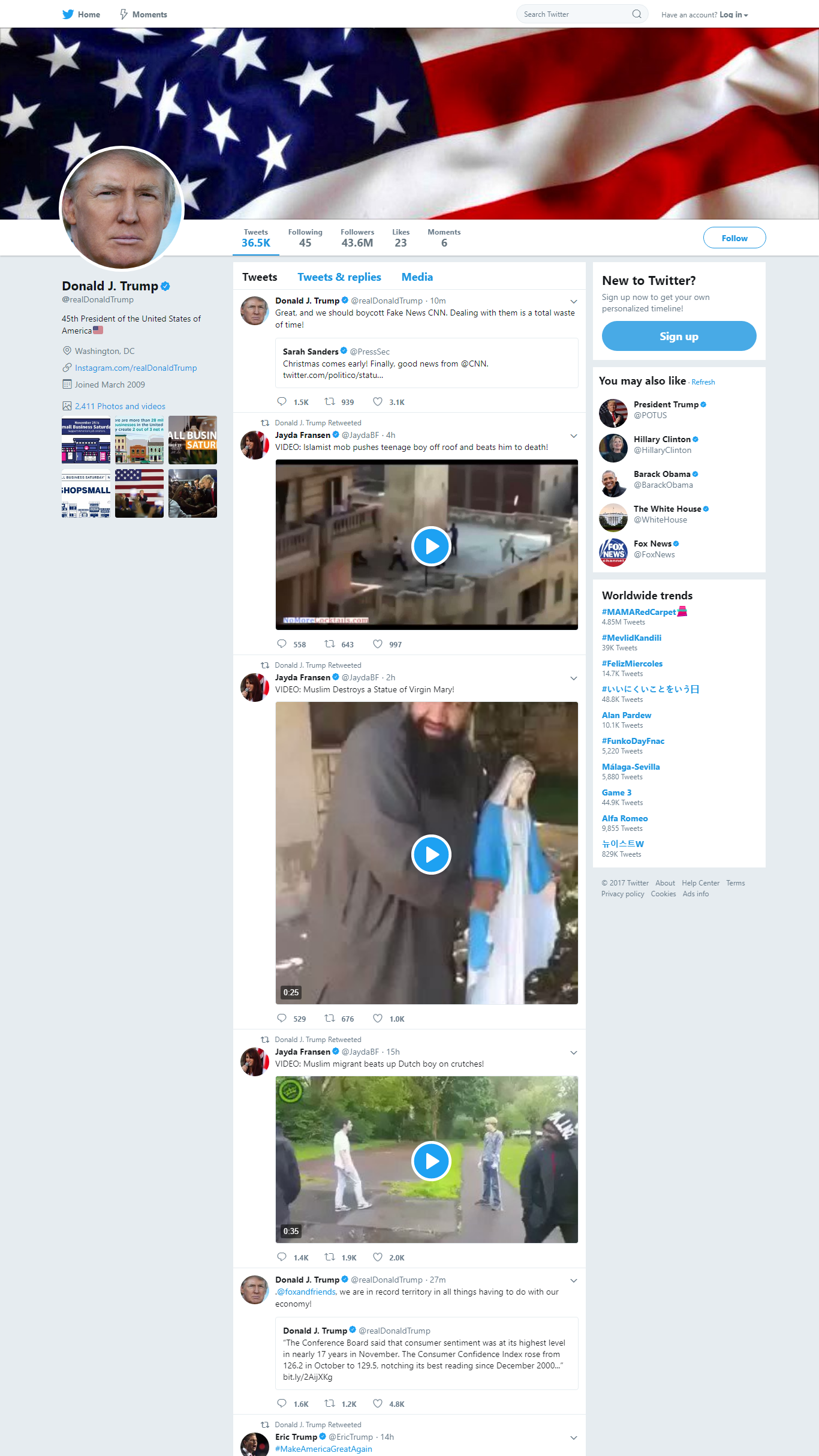 Fransen and the group were well known in the United Kingdom and Ireland for spreading Islamaphobic and racist content online.
Following the criticism of Trump retweeting the videos, White House Press Secretary Sarah Huckabee Sanders said the president was highlighting a "threat" by posting the videos, whether they were real or not.
"Whether it's a real video, the threat is real and that is what the president is talking about," she said.
As of Monday morning, the account for Fransen, @JaydaBF, and Britain First, @BritainFirstHQ, were suspended.
Twitter fumbled its explanation for originally allowing the content that Trump retweeted to be hosted on the platform. In their new policy, they carved out an exemption for military and government entities. But while that may keep Trump safely online, it is unclear if a political party qualifies as a government entity.