The only thing that spread faster than coronavirus in the White House on Friday morning was the deluge of Twitter memes related to President Donald Trump contracting COVID-19.
The Trump-COVID memes flew fast and furious on the bird app, as users could barely contain their schadenfreude after the president announced his diagnosis. People joked that after downplaying the virus for six months, Trump now had to pay the piper.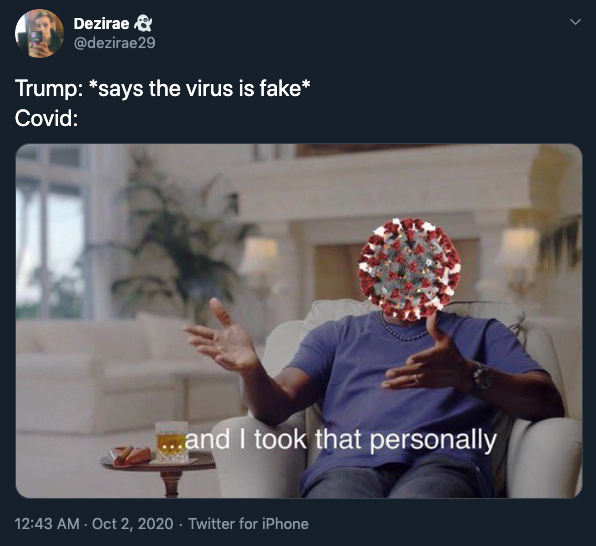 Many users imagined that Democratic presidential candidate Joe Biden jumped for joy upon learning the news—until he remembered he was in the same room as Trump on Tuesday for their calamitous debate.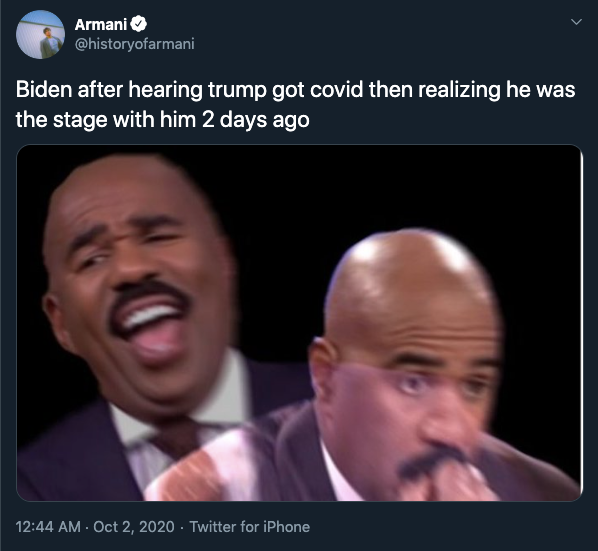 The Trump x COVID memes came in all shapes and sizes on Friday. Enjoy the rest of our curated selection below.
The best Trump coronavirus memes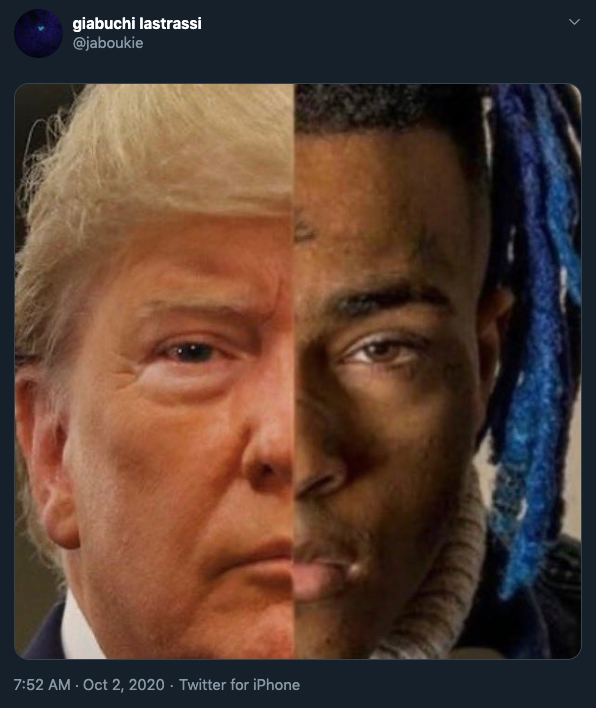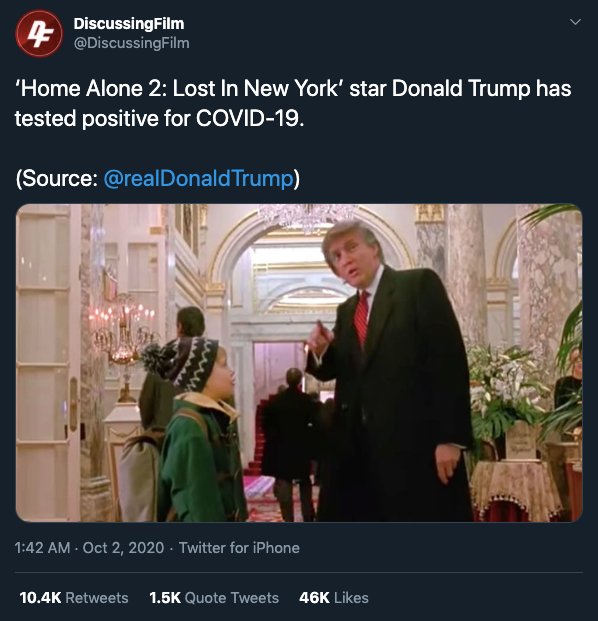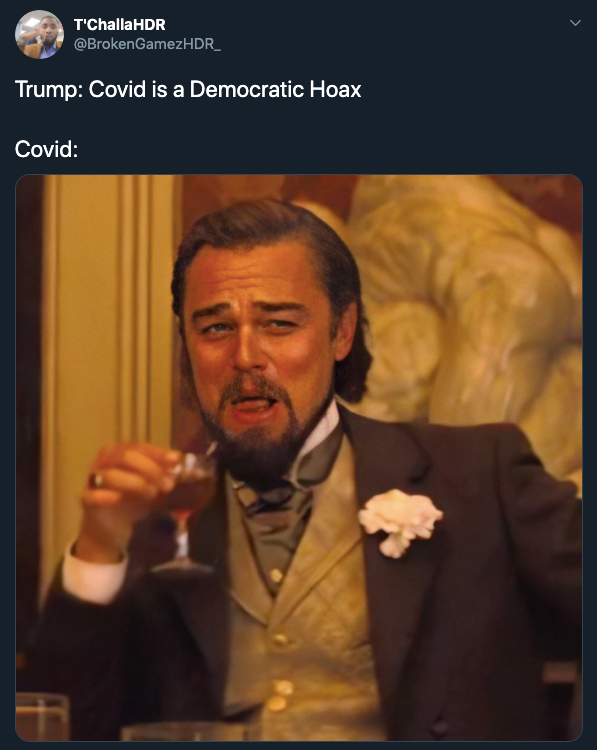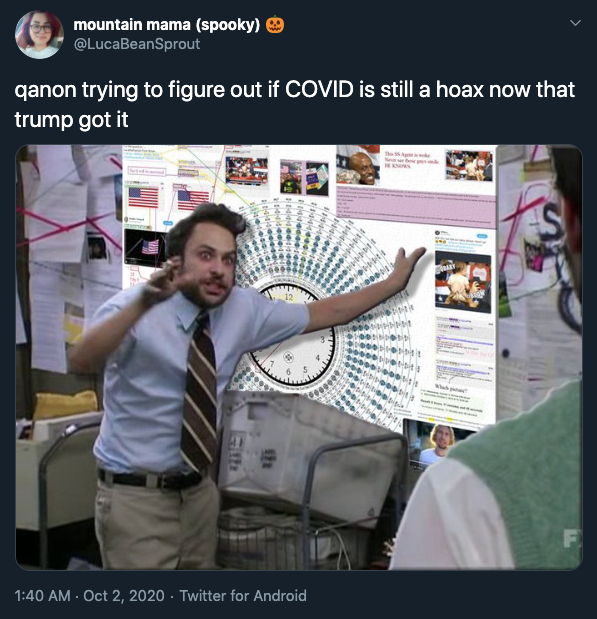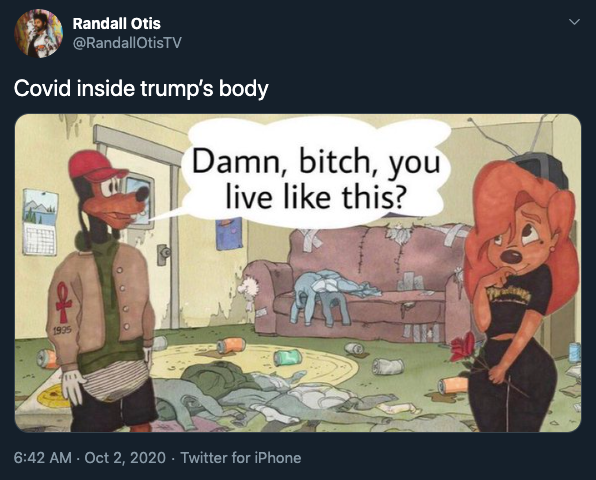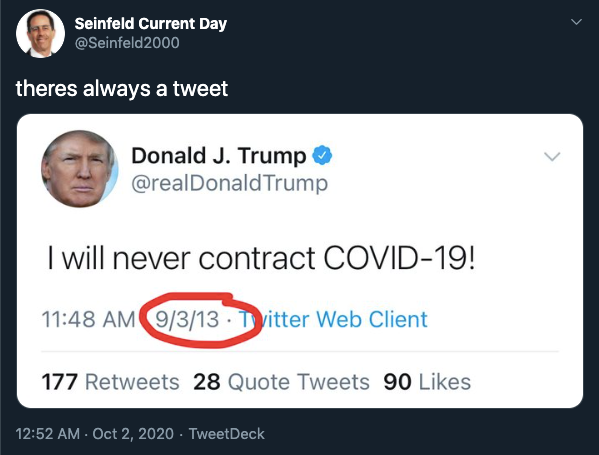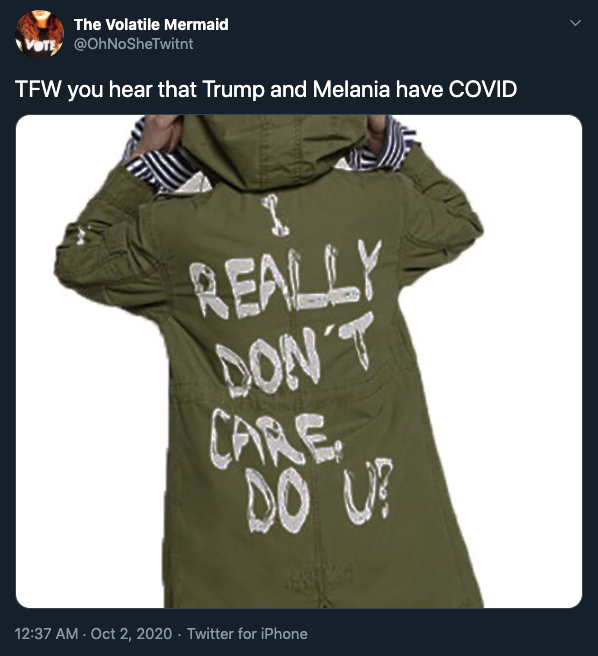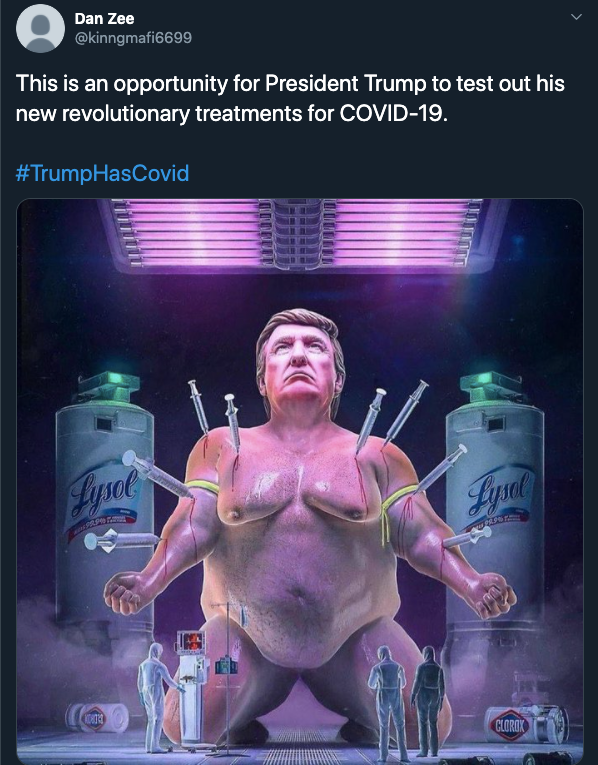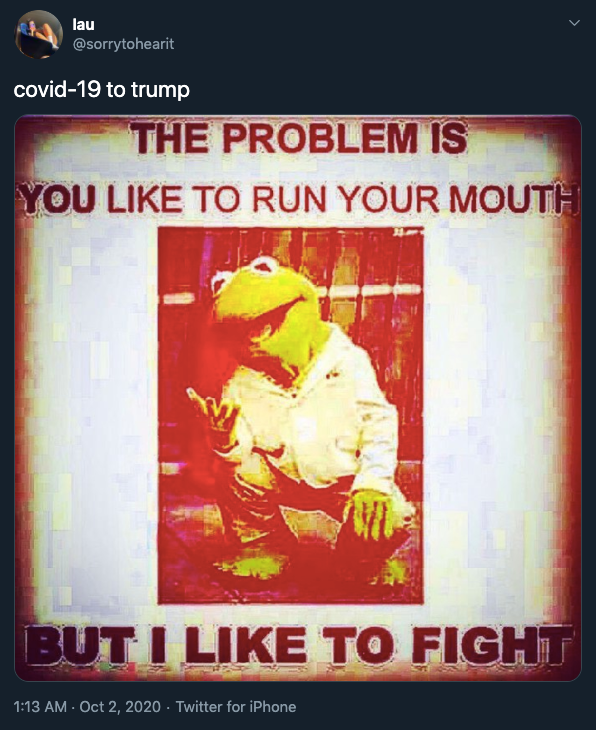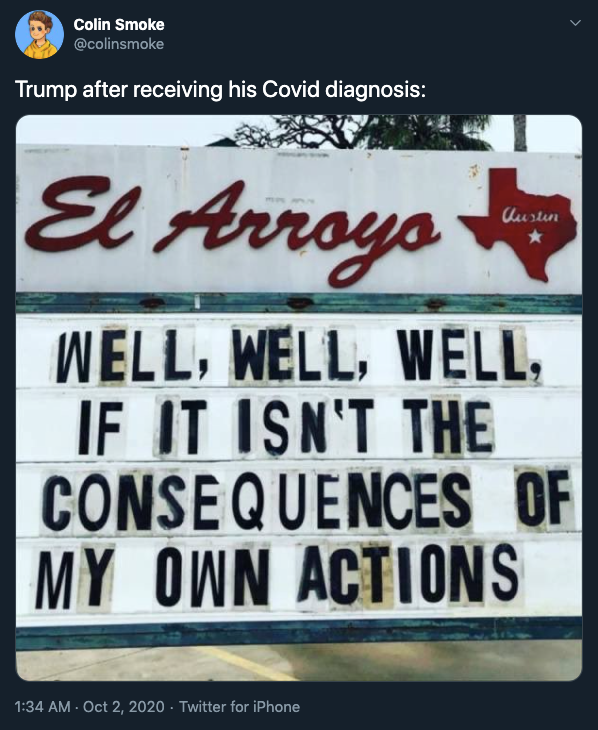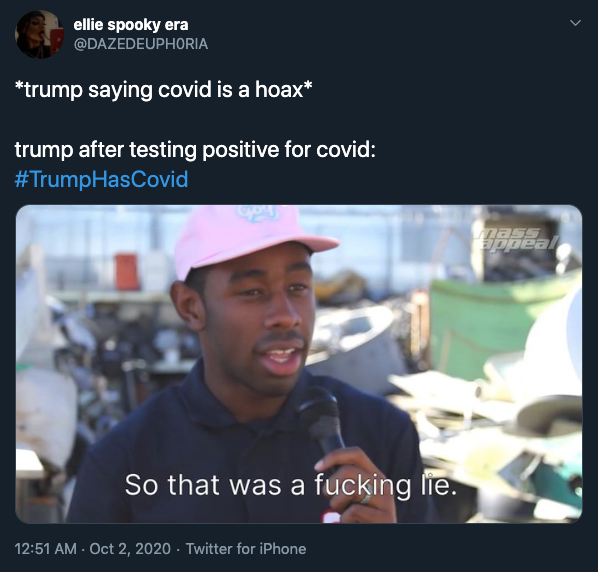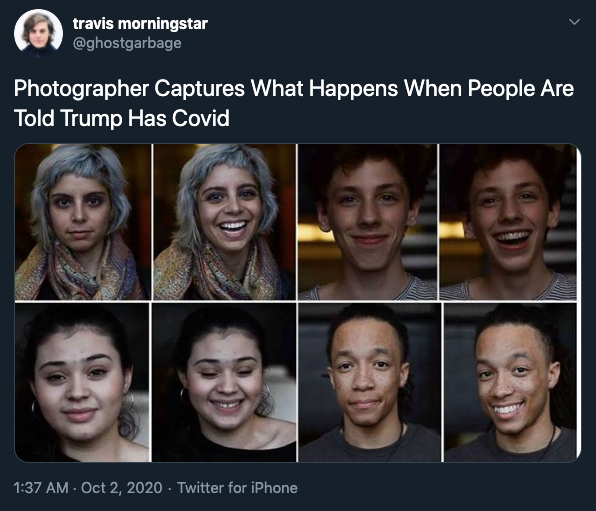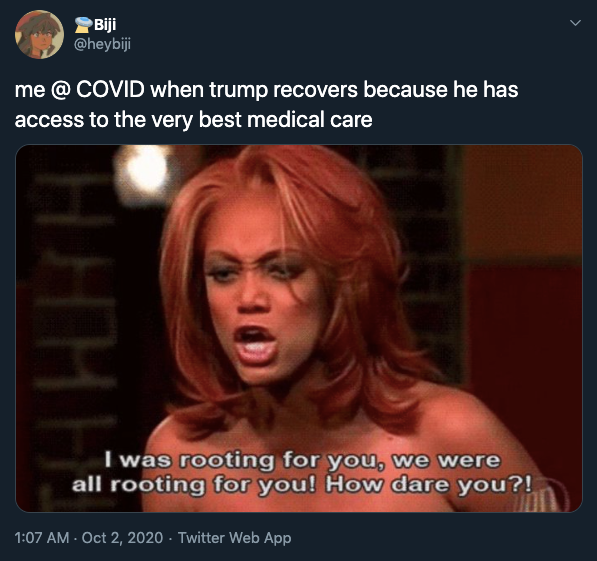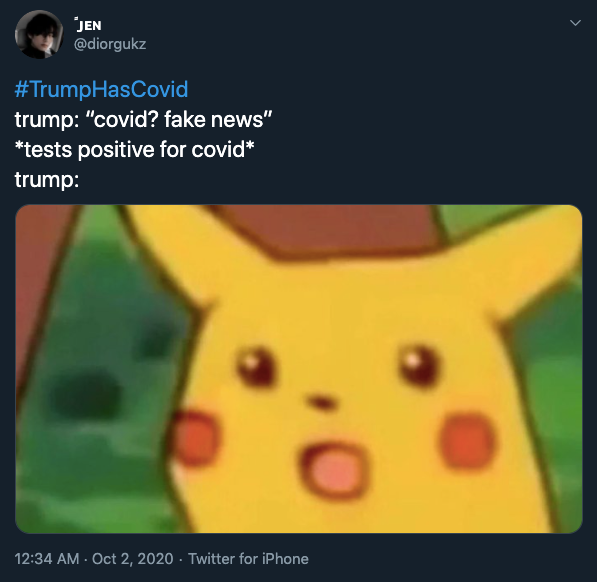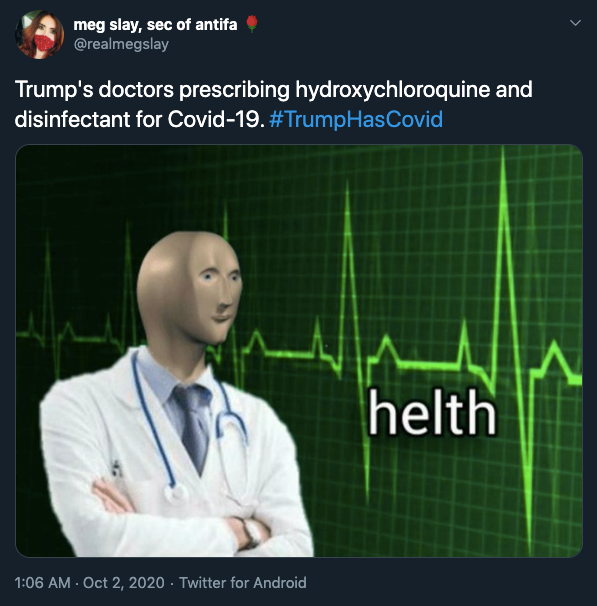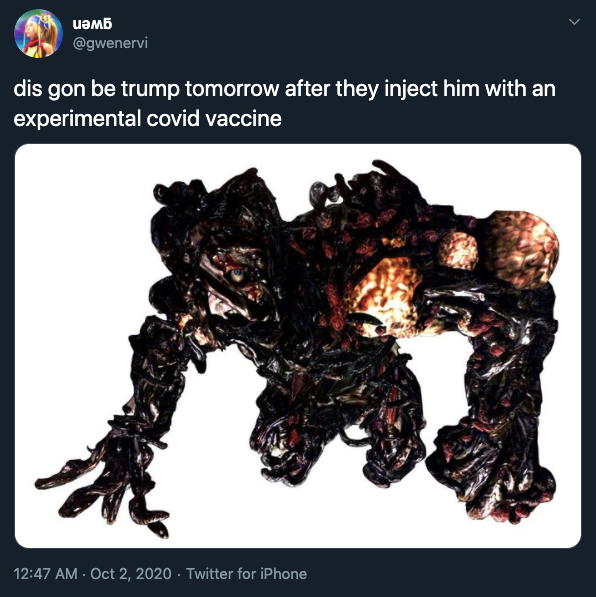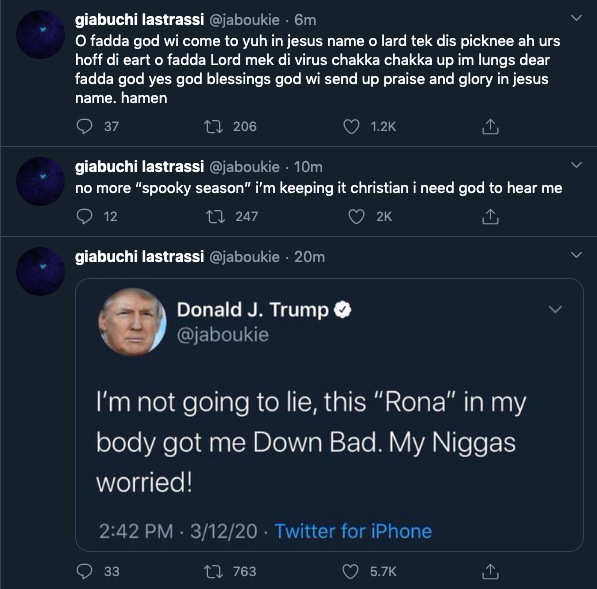 This post has been updated.
---
Today's top stories