The far-right "Boogaloo Boys" movement, which is founded in the belief that a second civil war is on the horizon, has attempted to engage with the world on TikTok.
But recently, TikTok has been pushing back against the movement on its platform, taking down numerous posts from the site and it as a "hateful ideology."
Spurred in part by the coronavirus lockdowns, the Boogaloo Boys have become a leading "anti-government movement that advocates for a violent uprising," according to NBC.
As Media Matters reported, the Boogaloo Boys had recently found a foothold on TikTok.
It appears like it will not last.
Numerous accounts that flaunted semi-automatic rifles and espoused such messages as "It's fucking boog time, boys. Let's go," have been removed from the site.
According to a TikTok spokesperson, many other accounts and videos with boogaloo references violate their community guidelines.
"As we make clear in our Community Guidelines we do not allow content that promotes hateful ideologies. The accounts in question have been removed for violating our guidelines," the TikTok spokesperson told the Daily Dot.
While videos mentioning boogaloo have had action taken against them—an alternative spelling, boogalo, appears to now be a breeding ground for similar content.
Despite missing posts on boogalo, TikTok has flagged and deleted a few of the movement's other corresponding hashtags.
When you search for videos on TikTok with for the abbreviated Boog, no results are found.
The hashtags #Boogaloo, #BoogalooBoys, and #Boog all yield "no results found."
When asked by the Daily Dot directly about the search function and deleted hashtags, a TikTok spokesperson did not comment.
One phrase, bigigloo, when searched, shows a warning from TikTok that states "this phrase may be associated with hateful behavior."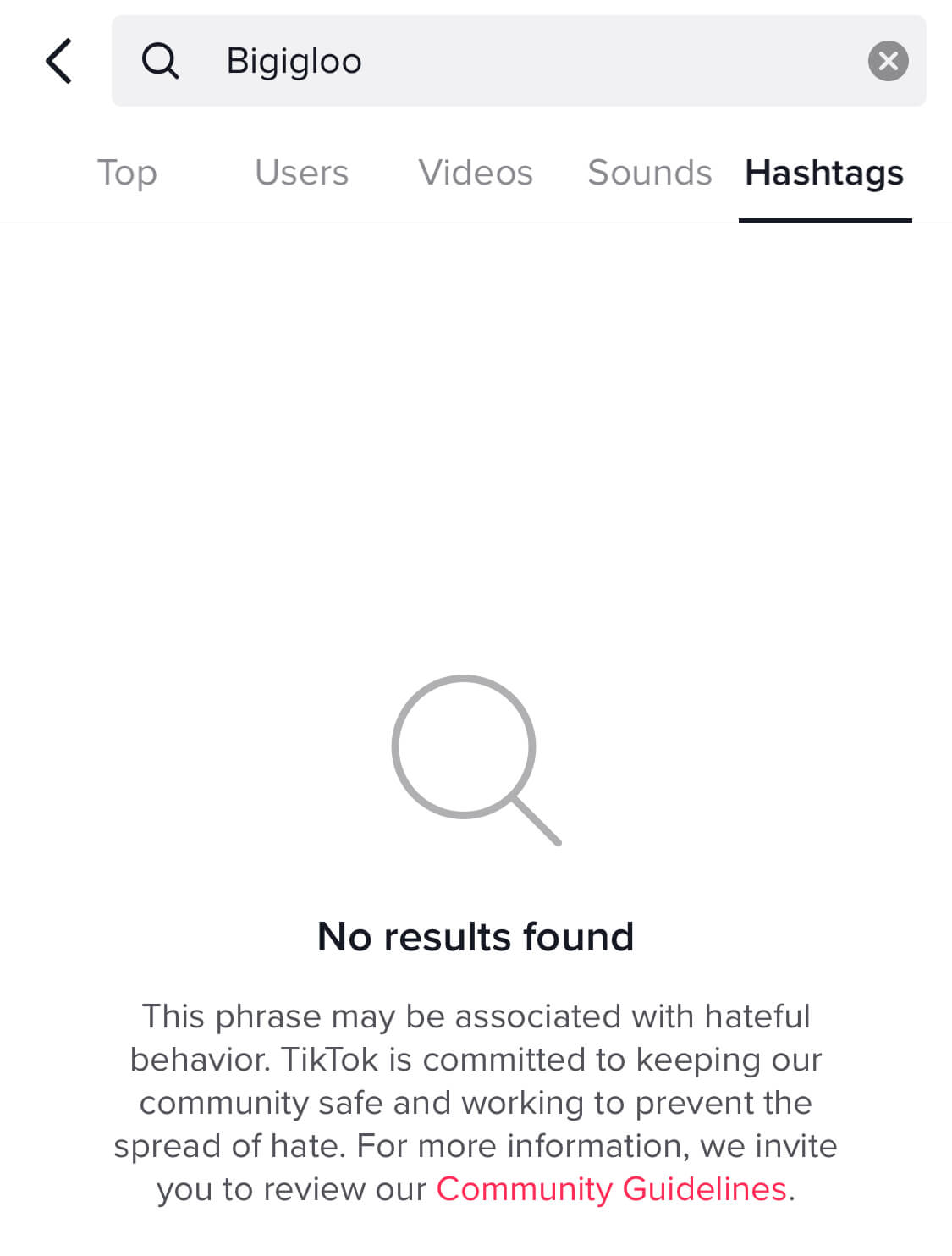 But many alternative spellings remain.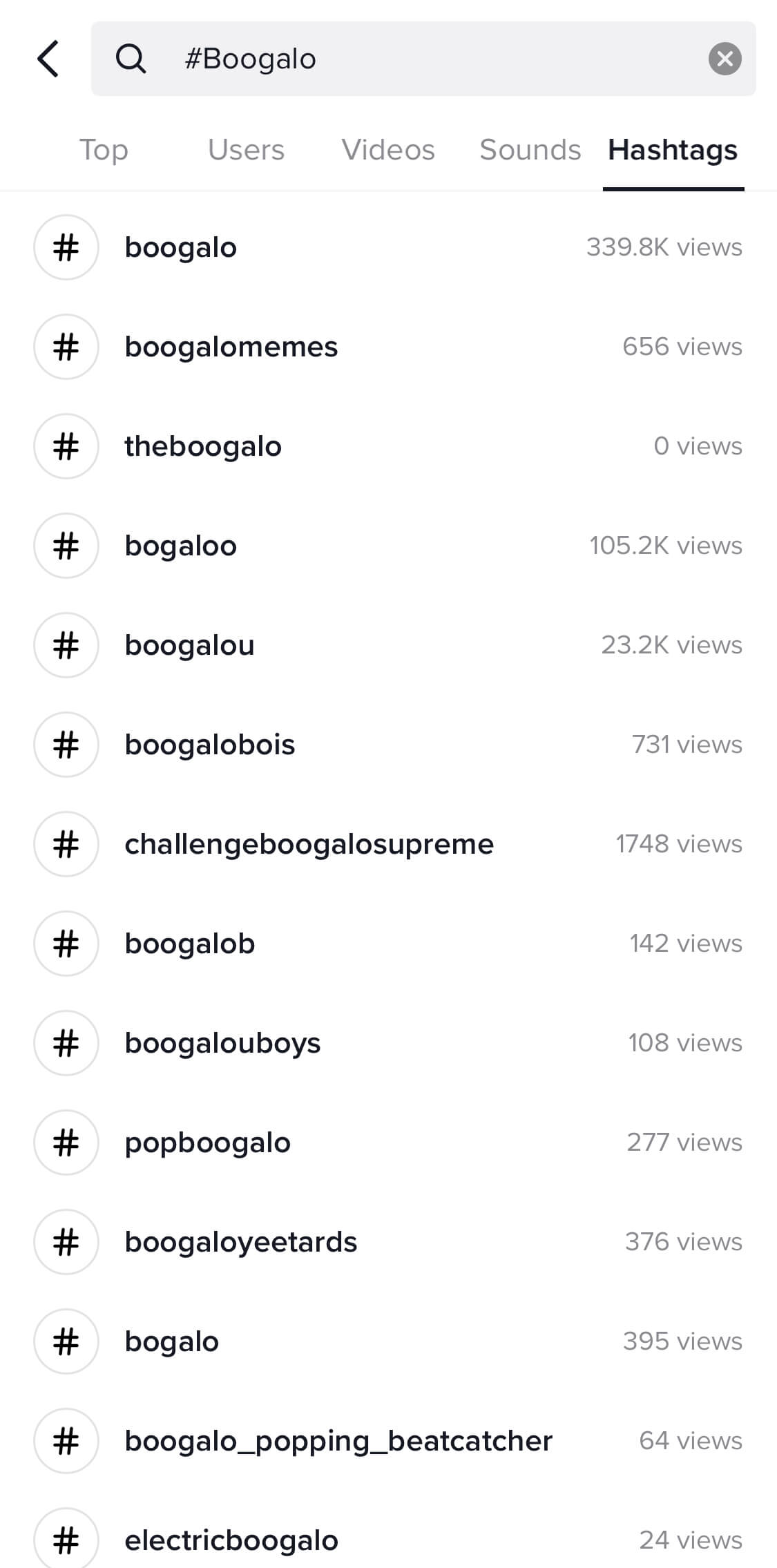 As with any social media company, as crackdowns begin, users just as quickly find ways to evade it.
READ MORE: