Fake news, hyper-partisan news, and widespread propaganda might be the root of misinformed voters and the center of a sprawling federal investigation, but that hasn't stopped the Republican Governors Association (RGA) from entering the "news" business.
At first glance, the Free Telegraph, a "news" website recently launched by the Republican Governors Association, might seem like a new niche online news source to get your politics fix. Instead, it's a GOP propaganda site masquerading as a news source. 
The Free Telegraph appears to be tracking the governors' races in New Jersey and Virginia, has a long sidebar of "top stories," and claims to report on budget and taxes, ethics, and education. It even has BuzzFeed-style quizzes to take.
But don't be fooled: It is bought and paid for by RGA, an interesting factoid that wasn't disclosed on the website until the Associated Press inquired about the Free Telegraph's origins.
While the Free Telegraph website has a small disclaimer, it is clearly a propaganda arm of the Republican Party. Its Twitter account and Facebook page (theoretically where it will draw the most eyeballs) make no such mention of their partisan-slant. On Facebook, the Free Telegraph even brands itself as a "Media/News Company."
RGA did not immediately respond to a request for comment on the lack of disclosures on its social media accounts.
There are other discrepancies, too: The "Free Telegraph" YouTube account listed on its Facebook page does not appear to exist, as of this writing.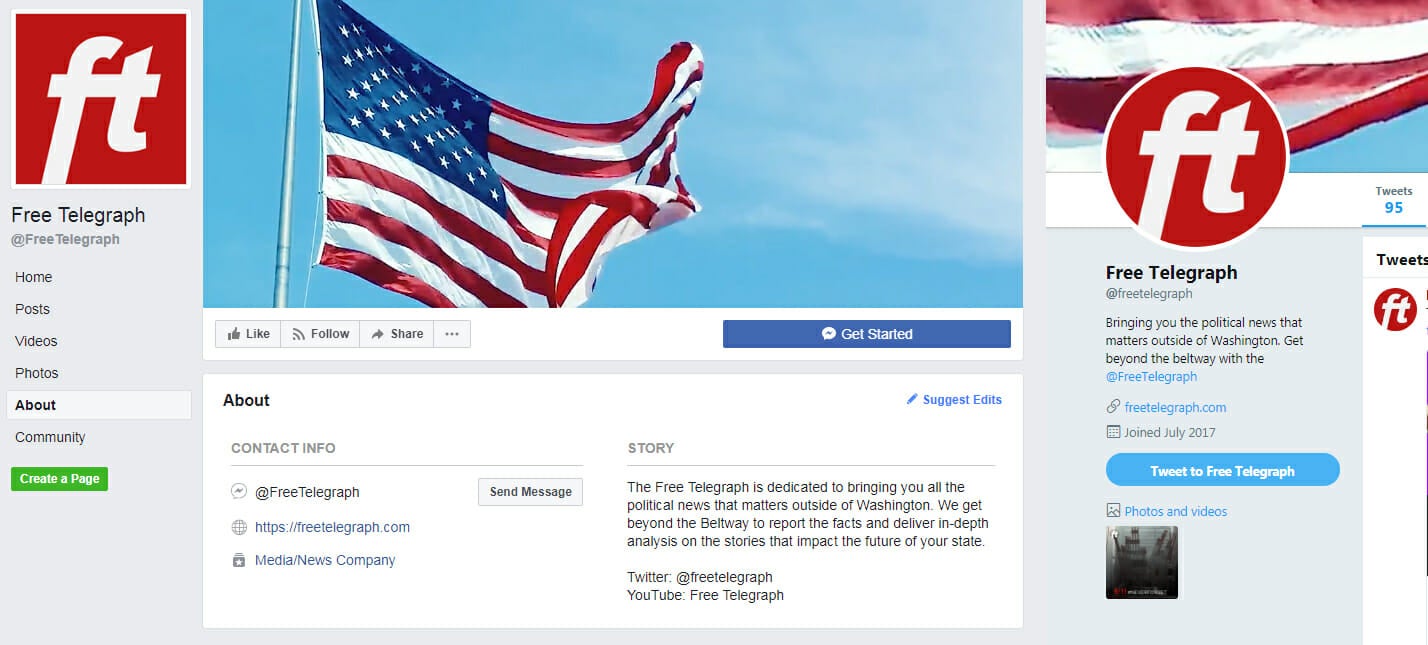 Republicans trying to create their own "news" is a new trend. Earlier this summer, President Donald Trump's re-election campaign launched a video series that claims to focus on news the media is not reporting on regarding his "accomplishments."
While the Republican Governors Association called the website routine, critics–including some Republicans–think it skirts too close to the line as fake news and hyper-partisanship dominates the media industry, AP reports.
"It's propaganda for sure, even if they have objective standards and all the reporting is 100 percent accurate," said Rick Tyler, a Republican communications official who worked on Sen. Ted Cruz's (R-Texas) presidential campaign, told the news outlet.
The attempts to mask the partisan-nature of the site with news-looking material is striking. For instance, in its "coverage" of New Jersey's gubernatorial election–where Democrat Phil Murphy is expected to win in a landslide–the Free Telegraph has a quiz that allows you to find out "Which one of Phil Murphy's Houses Are You?"
The resemblance to a quiz you might find on, for example, BuzzFeed, is striking.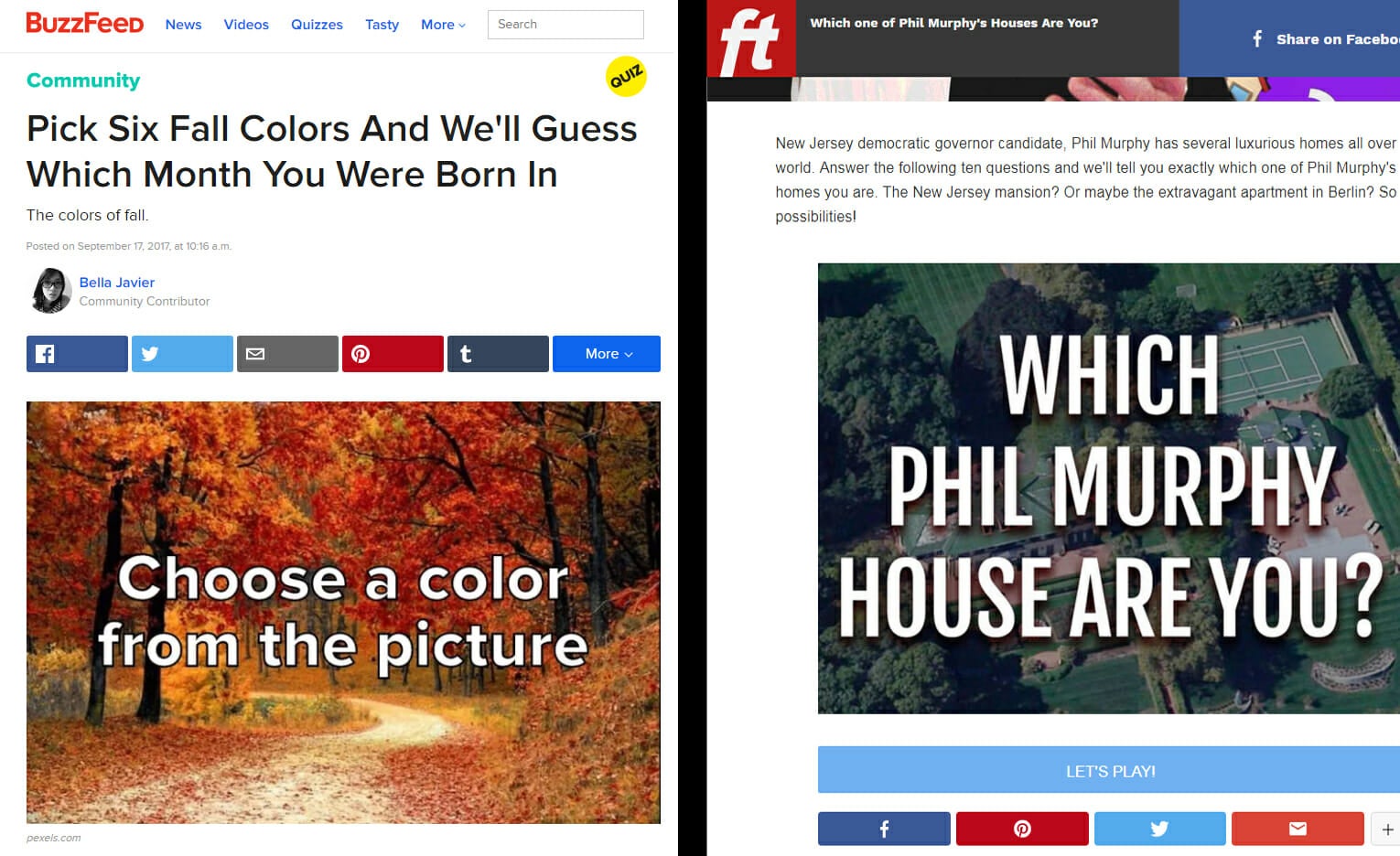 The Free Telegraph has click-baity headlines such as "Michael Moore Makes A Fool of Himself (Again)" and even features zany sub-headlines like "Faith In Humanity" and "It's Not Funny."
RGA is a tax-exempt 527 organization permitted to raise unlimited political donations. As a 527 organization, RGA is forbidden from explicitly promoting individual candidates or parties. However, the partisan slant of the Free Telegraph is clear.
A casual glance at the website shows flattering stories for Republicans–such as Wisconsin Gov. Scott Walker, chairman of the RGA, "making history"—and misleading ones for Democrats including portraying party "scandals" and "jealous lies."
Although hyper-partisan media sites are abundant, the Democratic Governors Association (DGA) does not appear to operate anything similar to the Free Telegraph. A DGA spokesperson was not immediately available for comment.