We may not have flying cars, but every once in awhile smartphones can make it feel like we're living in the future. Christmas lights once required someone to crawl under the tree to plug and unplug them. Today, WiFi-enabled Christmas lights allow users to do everything from turning them on to changing lights' color, or even patter. There are a host of options on the market, spanning a wide range of prices. Before you buy, read our guide to the smart Christmas lights available right now. 
The best app-controlled, smart Christmas lights for the holidays
If money is no object, Twinkly's Smart Decorations are a high-quality solution to your smart Christmas lights needs. Featuring 250 LED lights spread across two strands complete with custom iOS and Android apps, this set has everything. Sync your lights with your smart home to control the lights or set the twinkle to match your favorite songs. With over 16 million colors to choose from, this Twinkly set is expensive but high quality.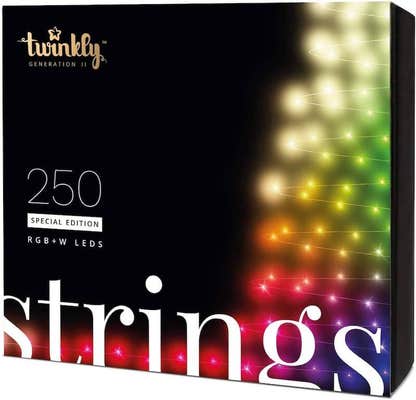 Whether you're looking to control your smart Christmas lights outside or outdoors, this 35-foot long set of smart lights is for you. They're waterproof for secure outside use, but the colors are so bright you'll want to use them indoors, too. ELight makes a perfect holiday addition to your set up; you can control everything from colors to blink speed from the handy app and strike the perfect mood every time.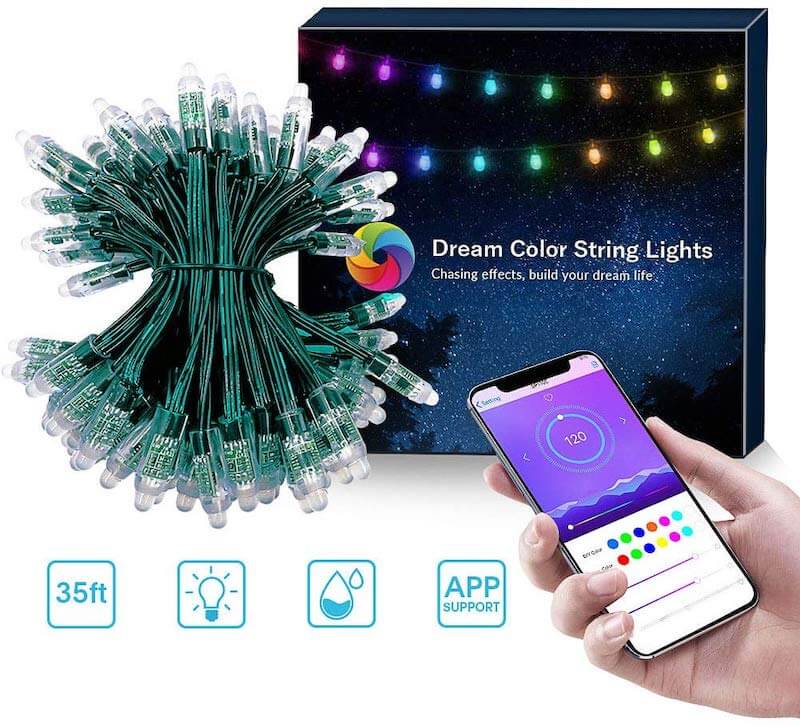 NIDENIONLED makes high quality, easily expanded smart Christmas lights for your home and lawn. While a single strand of these lights is 65 feet long, users looking for even more lighting can easily add additional NIDENIONLED light strands for more length. The app is also incredibly fun to use. With 20 different functions, the app lets you flash, strobe, and so on. Other functions allow you to set the speed and sync your lights with your ambient music.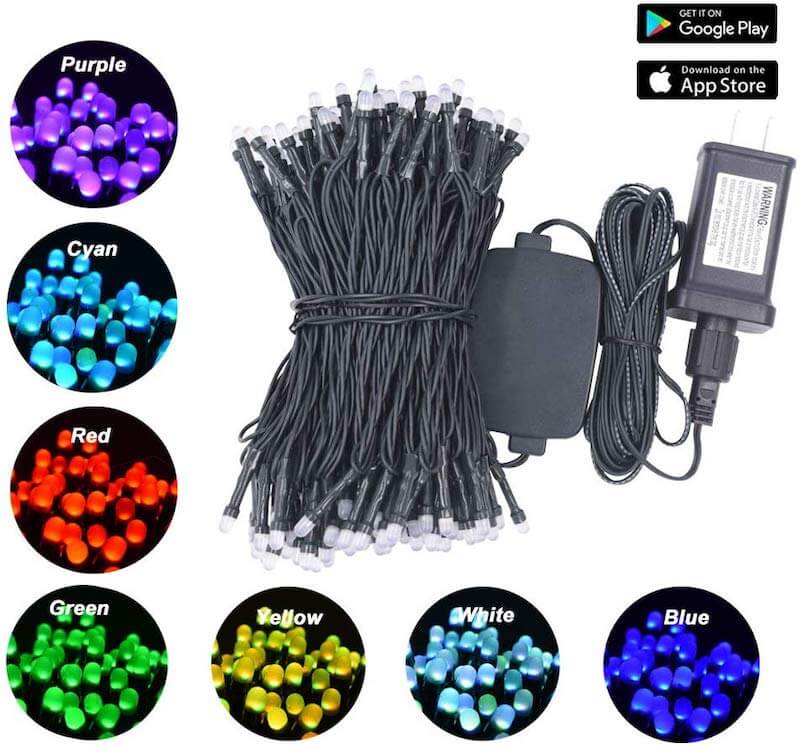 If the big-budget Twinkly set gave you a panic attack, then this Twinkly 56 LED set is worth considering. With 18.5 feet of smart lighting and a wide range of options via the smartphone app, this set packs a lot of bang for your buck. We particularly like the option to set different lighting shape patterns on your tree.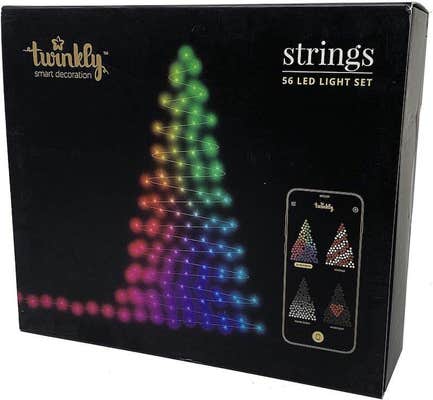 Christmas decorations go inside and out, but rarely do you find a lighting setup suitable for both. These WenTop LED color strips offer 32.8 feet of brilliant color and mood lighting, fit for putting around the tree or just using as accent lighting. Featuring two 16.4 foot reels of LED strip lighting, this system can be controlled with Android, iOS, Google Assistant, and Alexa. Use the app to select your favorite colors, sync the twinkle to your music, and more. Best of all once the holidays are over you'll be left with a smart home ready set of mood lighting for the rest of the year.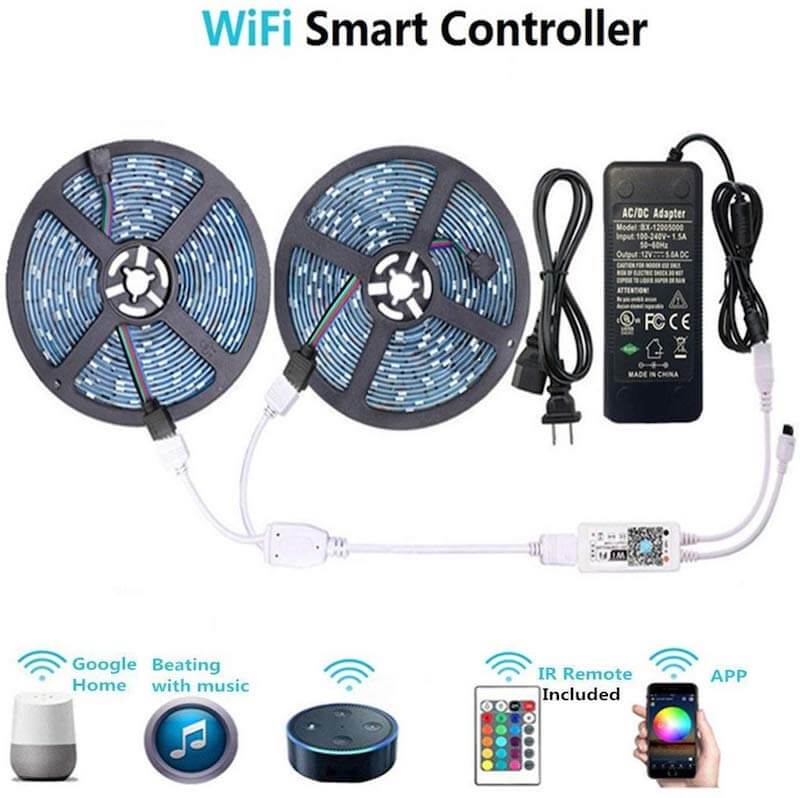 Larkkey's smart LED lights set themselves apart from the pack with their unique shape. These round bulbs produce stunningly bright light with a beautiful array of colors and come in strings of 33 feet. Linkable with up to 10 other sets of Larkkey lights, this set makes expanding easy when you want to fully embrace smart Christmas lights. And with 16 million different possible RGB colors and seven lighting modes, Larkkey offers a host of customization. The smartphone app allows you to change your settings on the fly while Alexa and Google Assistant support let you voice control the whole set up without moving. For just $32.99, this is a steal.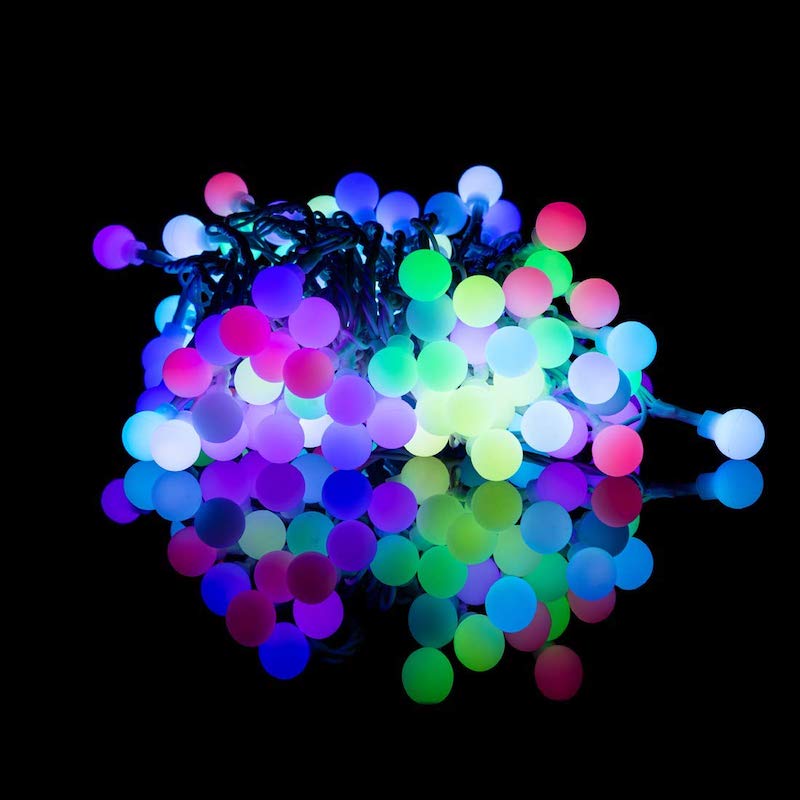 You don't need to take out a loan to smart Christmas lights this year thanks to Minger. This incredible budget-priced set of lighting normally retails for just $13.99 but is currently on sale for just $7.69. You get 16.4 feet of LED lights with 16 million rich RGB colors and a smartphone app. The app lets you set a variety of twinkle modes and even control the color. Minger even offers a one year warranty, something unbelievable at this price point.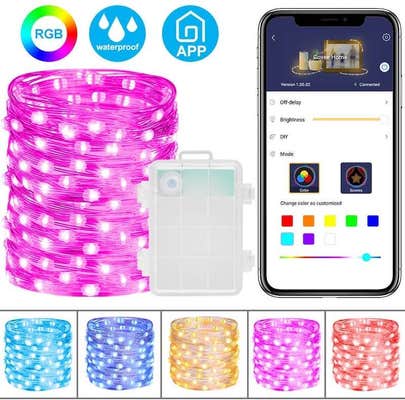 Perhaps you've already spent a lot of money on Christmas lights and just want to save yourself some time controlling them. This waterproof outdoor smart plug gives you two sockets of power that can be controlled via a smartphone app. Turn on your existing outside lights from your pocket or just spare yourself crawling under the tree. With this smart plug, you can easily convert your old system into a smart Christmas light setup.