Robo and spam calls are out of control; things have gotten so bad that some people don't even answer their phones anymore. Why risk it? Thankfully, Apple has a new tool in the fight against spam calls. With Apple's latest iPhone update, iOS 13, the company has added a new feature called "Silence Unknown Callers." While it won't stop the calls from coming in, it will silence them and send them directly to voicemail.
The feature will kick in for any number that isn't in your contact list. However, your phone will make exceptions for numbers you've called before, or if it recognizes the number for another reason. In those cases, it will let the call through. However, users report that this feature isn't 100 percent reliable.
There are potential snags with the Silence Unknown Callers feature. If you are interviewing for jobs, dealing with medical or legal issues, or have some other reason that calls might be coming in from people you don't know, obviously, you may want to think twice about activating the feature.
If you aren't expecting calls from numbers that aren't in your contacts, this feature can be a massive time saver.
Setting up Silence Unknown Callers is easy.
Check to see that you've updated to iOS 13.
Open Settings.
Tap Phone.
Scroll to "Silence Unknown Callers."
Turn the function on.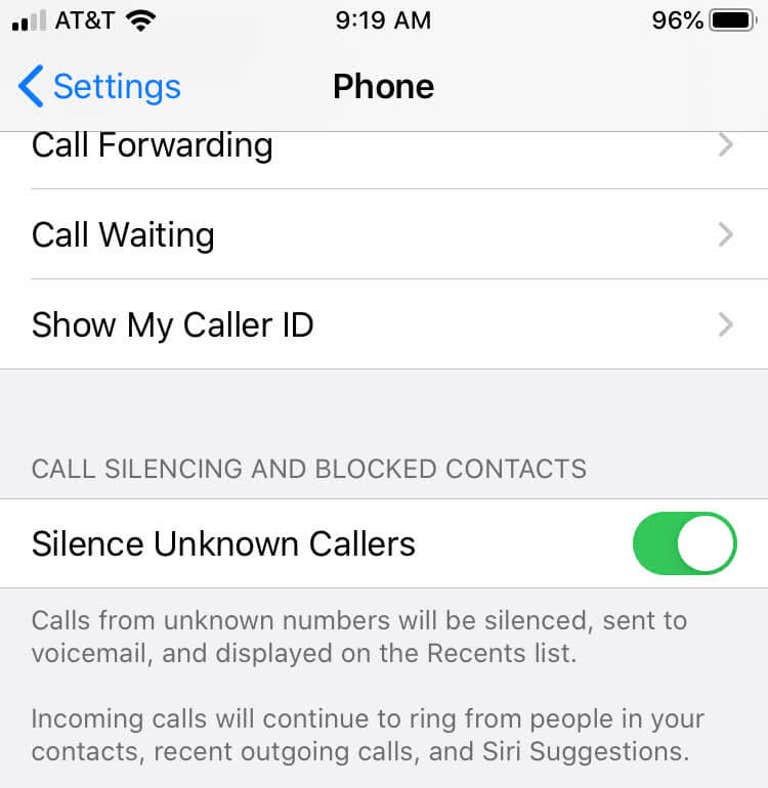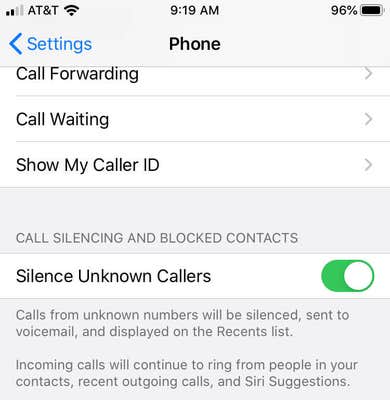 Once you've done this, you can say goodbye to annoying spam calls. And if you miss them, all you have to do is check your voicemail. But…why would you miss them? Silence Unknown Callers is easily one of the best features to land on iPhones in a long, long time.
READ MORE: