Right-wing writer Ryan Saavedra, a reporter for the Daily Wire and former Breitbart reporter, quickly moved to defend a police officer who trampled over an older man and left him bleeding.
The incident occurred Thursday night in Buffalo, New York when a police officer shoved an older man to the ground. Police originally alleged the man had tripped and fallen.
The video evidence refuting that quickly went viral.
Following the video spreading on social media, Saavedra chimed in on Twitter to address it, a take he blasted out to his over 300,000 followers.
Saavedra—who is influential amongst conservatives on the platform and frequently retweeted by Donald Trump Jr.—began by backing the officer who pushed the man.
"They gave him instructions to move back, and he instead walked toward them and refused to move back after being repeatedly told to do so. Cops gave him a push and he fell over himself as he tried to get his balance as he was going backward. They say that they have an EMT on scene."
After deleting the tweet in defense of the police who made an older man bleed from his head, Saavedra doubled down on another now-deleted tweet.
In response to Matt Negrin, a producer for The Daily Show with Trevor Noah, he tweeted: "I made no judgment about what happened, just stated the facts of what appeared to transpire between the man and law enforcement."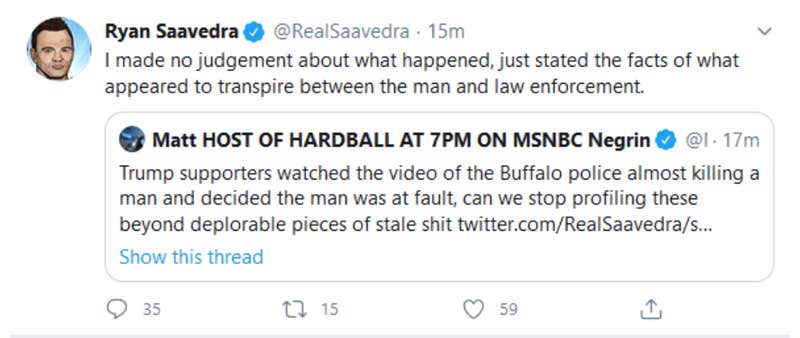 Twitter users quickly pointed out that Saavedra deleted his defense while sharing that the reporter is quick with the block button when critics call him out online.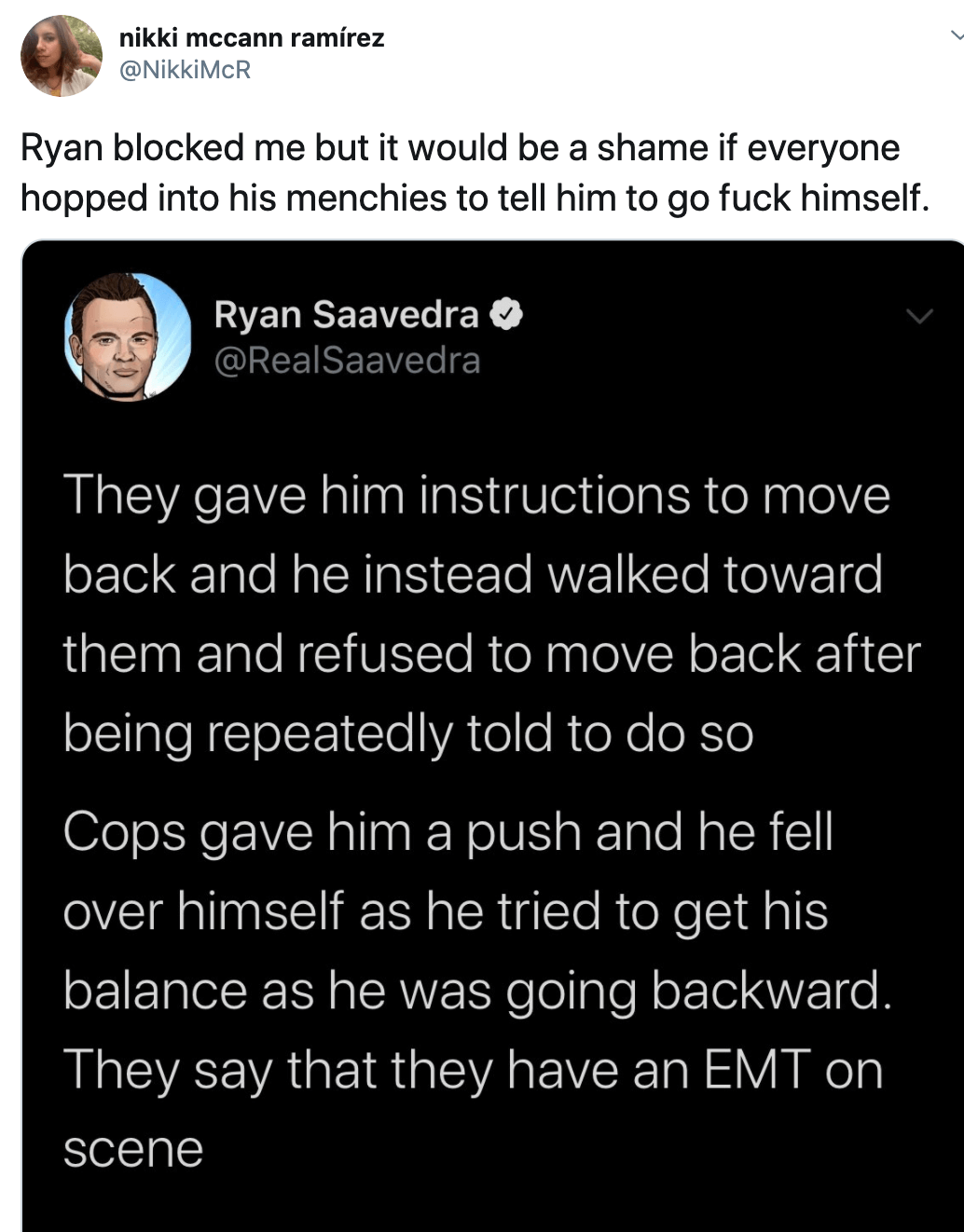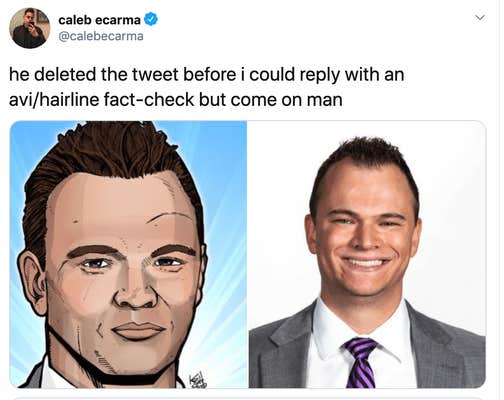 Both Saavedra and Ben Shapiro, the founder of the Daily Wire, did not respond to multiple requests for comment via email.
This isn't the first time Saavedra has found himself in hot water.
Saavedra has been known to plagiarize work from fellow colleagues and allegedly remains employed by the Daily Wire only due to the large amount of traffic he brings to the site.
READ MORE: