Editor's note: This article originally incorrectly identified the photo of McConnell voting as occurring in 2018. The photo was taken in 2014. The Daily Dot regrets the error.
A photo that resurfaced online Tuesday showed Senate Majority Leader Mitch McConnell (R-Ky.) casting his vote in the 2014 elections as a voter in a nearby booth cast a not-so-secret ballot: A big thumbs down.
Getty photographer Aaron P. Bernstein captured the photobomb moment at a polling station in Louisville, Kentucky, where McConnell was racing to save his Senate seat.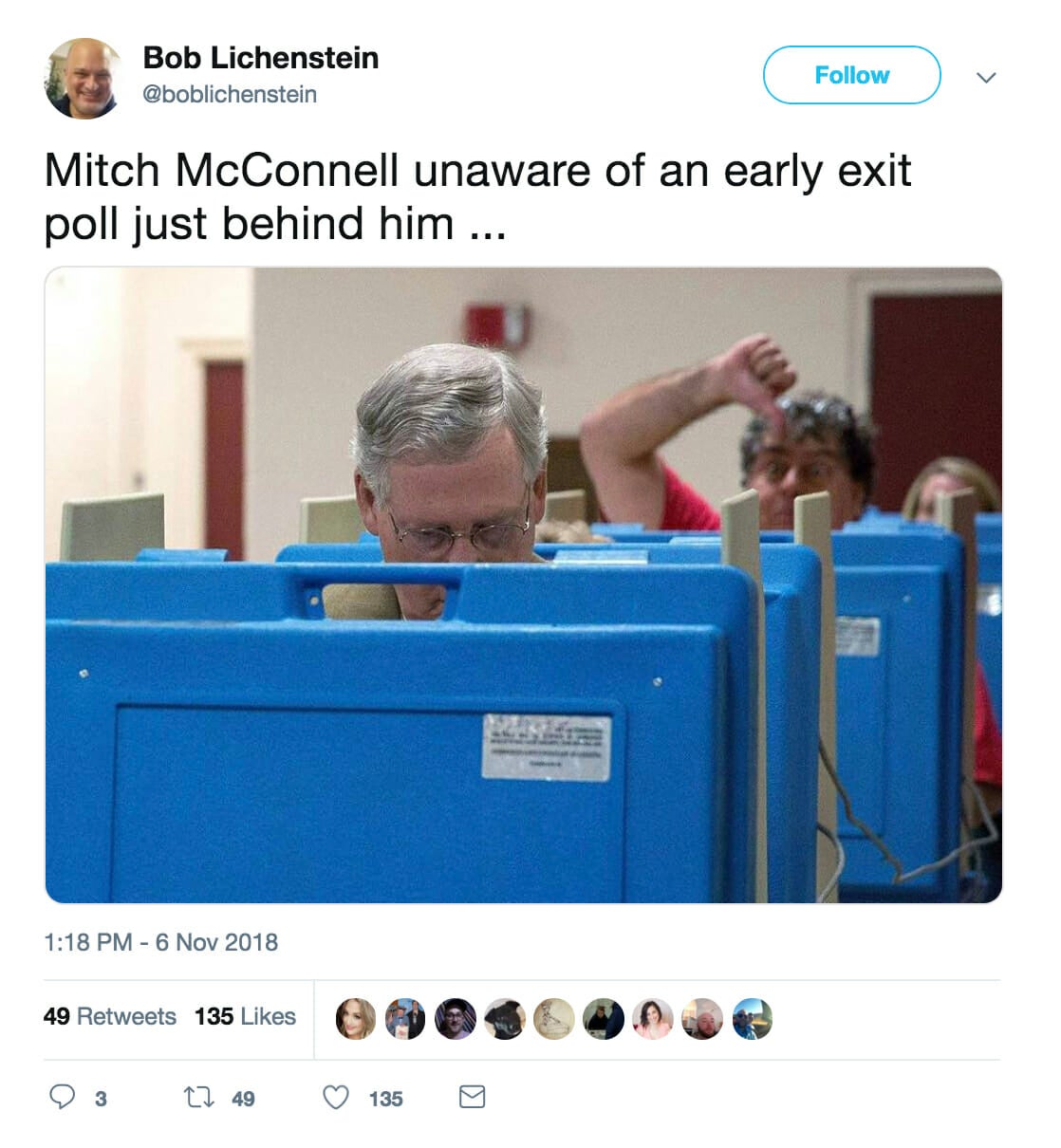 McConnell's Democratic opponent, Alison Lundergan Grimes, reportedly tweeted the image before later deleting it. Grimes would have been Kentucky's first female senator, as Mashable reported at the time.
This guy voting behind Mitch McConnell who wants the world to know how he feels about Mitch McConnell: pic.twitter.com/aP7m7dblLW

— NowThis (@nowthisnews) November 4, 2014
In the months ahead of the 2018 midterm elections, McConnell faced multiple public protests. In October, McConnell and his wife were dining at a Cuban restaurant in Louisville when protesters told him to "leave the entire country alone." Protesters also recently confronted him in an airport and forced him from a restaurant by blasting Public Enemy's "Fight the Power."
READ MORE:
H/T MSNBC