The real star of Wednesday night's vice presidential debate was neither Sen. Kamala Harris (D-Calif.) nor Vice President Mike Pence, but the fly perched on Pence's head for two full minutes. 
The bizarrely immobile fly launched over a million tweets and a slew of memes last night, with #FLY2020 and #Flygate trending well into Thursday morning.
Some of the tweets were good:

And some of them were very, very bad, like this since-deleted viral tweet from comedian and actress Subhah Agarwal that read, "That fly is Mike Pence's only Black friend."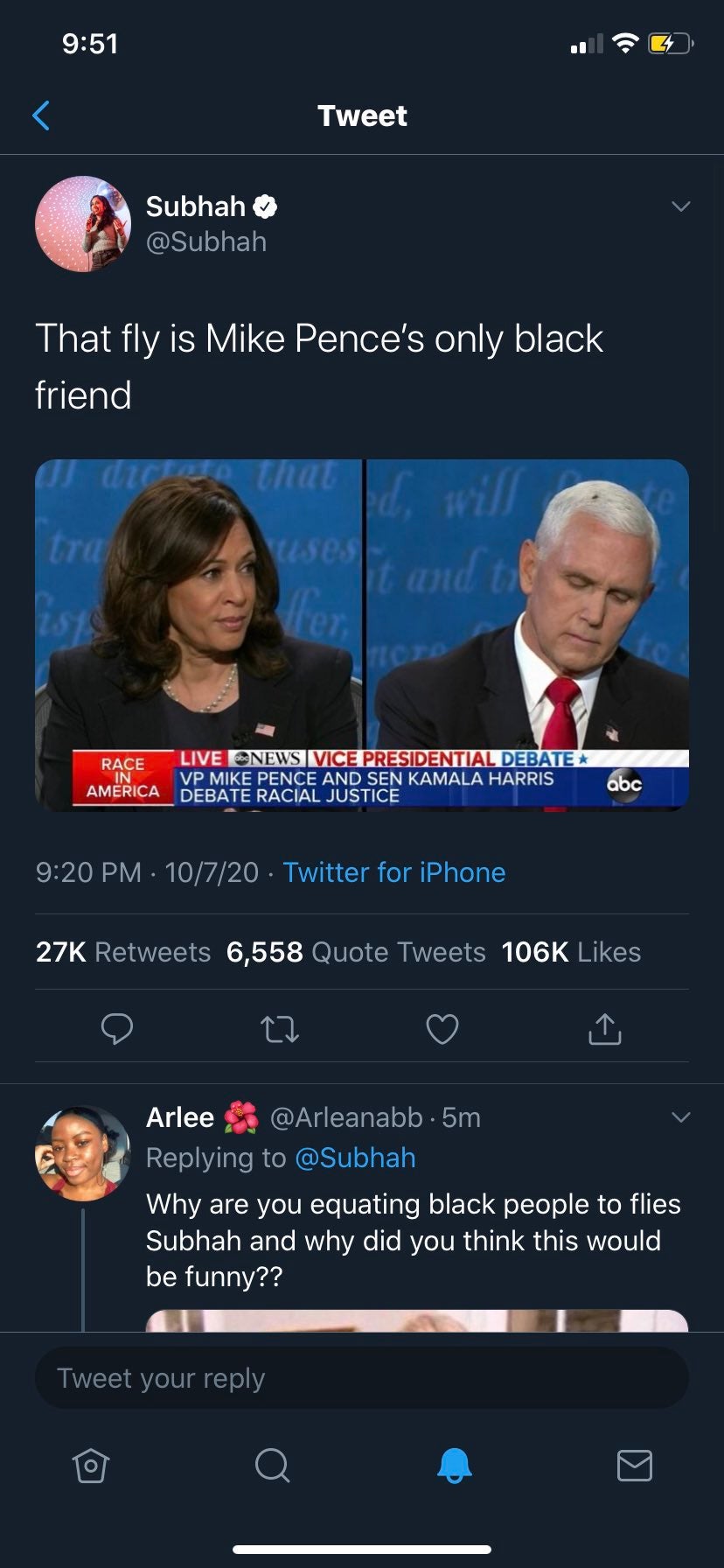 Agarwal's tweet invited instant criticism, with many people pointing out that comparing Black people to an insect is pretty damn racist.
"Hi I'm a Black woman and I want to know why you thought this was funny?" reporter Kenya Hunter asked Agarwal.
Twitter user @MokanaM, who is also a Black woman, responded to Hunter and tried to explain the joke, as did hordes of condescending know-it-alls that included several white men. But it's not that Agarwal's joke was too complex to understand—it was incredibly simple. It was just offensive. 
"Yeah so as a dark skinned Black woman who has been called a roach, this is not it," Hunter wrote to @MokanaM.
Twitter users continued to condemn Agarwal's joke even as other people plagiarized it, receiving hundreds or thousands of retweets from their own accounts.
"That 'the fly is Mike Pence's only Black friend' is WILDLY racist lmao. Wtf," HuffPost editor Philip Lewis wrote. "And I've seen several accounts make that same joke. Y'all will not see heaven."
After getting ratioed into oblivion, Agarwal cut her losses, scrapped her tweet, and issued an apology. But she just kept digging herself a deeper hole.
"Deleted the tweet," she wrote. "My intention was to point out Pence's racism but I see the message was unclear to a lot of folks so deleted it."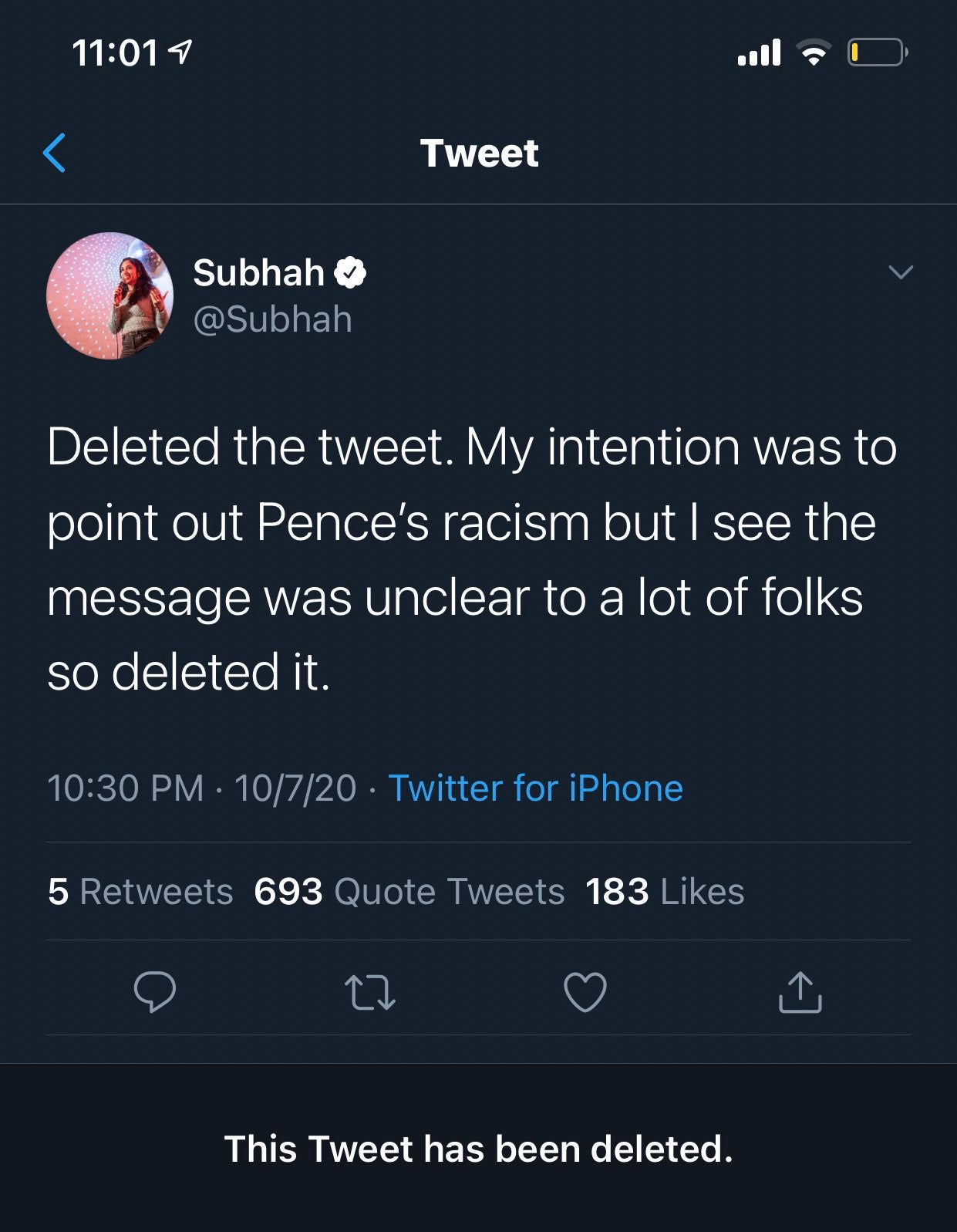 It was a masterclass in how not to apologize, as Agarwal mistook people's disapproval for misunderstanding and put the blame on her audience for her tweet flopping. It's not that the joke was unclear; it's that the joke sucked. 
Agarwal got promptly ratioed again and deleted her apology tweet. A screenshot from last night shows the tweet had received 183 likes and 693 quote tweets, meaning lots of people felt the need to air her out publicly. 
Let Agarwal's racist Pence joke and botched apology serve as a reminder to let your race-based hot takes simmer in the drafts until you can reevaluate them in the morning. Or, better yet, just leave them in your brain, where nobody will ever run the risk of seeing them.