Google introduced a massive wave of new hardware during today's Google Pixel announced, called its Made By Google event. While the morning's launches were primarily focused on Google's flagship smartphone, there were plenty of other surprises waiting for smart home and music fans alike. Here's everything announced today during the 2019 Google Pixel event.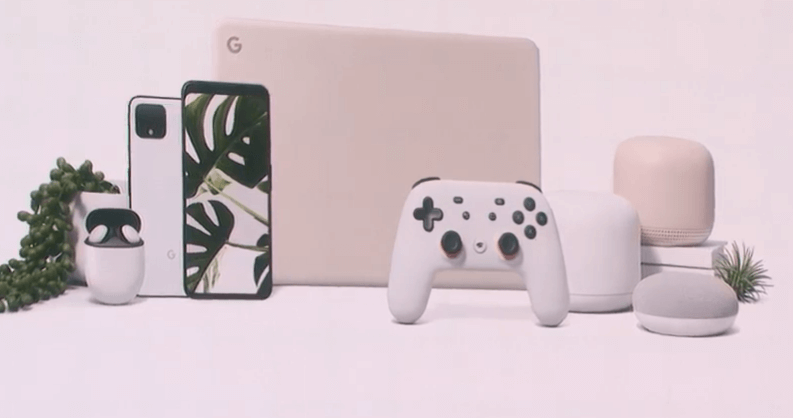 Everything announced at today's Google Pixel event
Pixel Buds 2
Google appears to have taken complaints about its original Pixel Buds to heart with its latest redesign. Featuring a rounder case and a truly wireless experience that eschews the aggravating cords of the original, this is a real step up. Pixel Buds' long-range Bluetooth connection allows you to keep listening even when you're up to three rooms away from your device. Outside they'll reportedly transmit up to a football field away. The new Buds also include instant access to Google Assistant without having to pull out your phone.
Users should be able to get up to five hours of continuous battery life on a single charge and 24 hours of charge from the case. Google claims they scanned thousands of ears while designing the Buds to make them as comfortable as possible for different kinds of ears. In addition, the new design will reportedly address some of the sound issues of the first generation. This includes automatically raising and lowering the volume depending on your environment, and improved ear tips for immersive sound. Finally, the Buds feature improved microphones with a built-in accelerometer that uses vibrations from your jawbone to improve speech detection in noisy conditions. The new Pixel Buds will set you back $179.

Nest mini
Today's Google Pixel event also included new smart home products. The Google Home Mini has undergone a redesign and found a new name: the Nest Mini. Still starting at just $49, the Nest Mini is a minor update compared to some of the other devices announced during the Pixel event. Featuring a slightly larger speaker for improved sound, Nest Mini will be able to offer a better experience for music fans. Google has reportedly also improved the device's machine learning audio tuning, allowing it to better configure itself to the quirks of whatever room you place it. This improved machine learning will also learn what features you use the most, so they run locally instead of needing to be sent through Google's online servers. The devices also feature new lights to tell you where to tap to manipulate the volume.
Nest Wifi router + Wifi Point
After years of waiting, Google fans can finally get Nest speakers with built-in mesh WiFi routers. Launching this November, the Nest Wifi router will come with one Nest Wifi router and a Nest Wifi Point that works as a smart speaker. The starter pack will cost $269. These devices keep the small footprint of standard Nest speakers, making for an unobtrusive addition to your home design. Like other Nest devices, Nest Wifi will feature voice controls, allowing you to turn your WiFi on and off on specific devices or whenever you want to get your kid's attention. According to Google, the new two-pack will offer the same 3,800 square foot WiFi coverage as its original three-pack Google WiFi set up. The devices are also backward compatible, so if you've got existing Google WiFi devices they can play nice together.
Pixel 4 and Pixel 4 XL
Finally, the reason we're all here at the Google Pixel event: the Pixel 4 and Pixel 4 XL. (Hence, the "Pixel" event.) Google's much-leaked flagship phone is finally ready for the public and it looks to be worth the wait.
The 4 and 4 XL come with new features like face unlock and Motion Sense, as well as hand gestures that let you use the phones without touching them. Of course, the camera is hugely improved as well. Plenty of event attendees are already taking photos with the Pixel 4 if you want to get an early look.
Pixel 4 will be up for pre-order today at every major U.S. carrier and come in three new colors; white, black, and limited-edition orange. Phones will start actually shipping on Oct. 24. Pixel 4 starts at $799 while the Pixel 4 XL starts at $899.
Pixelbook Go
At today's Made By Google Pixel event, the company also showed off its new laptop, the Pixelbook Go. It's a less powerful, yet much, much more affordable answer to its Chromebook Pixel.