At today's Google Pixel event, the company announced a handful of new products. But of course, the gadget that everyone's been anxiously awaiting is the new Pixel phone — or rather, two new phones: the Pixel 4 and Pixel 4 XL. Google's much-leaked flagship phone is finally ready for the public and it looks to be worth the wait.
Everything you need to know about the Pixel 4 and Pixel 4 XL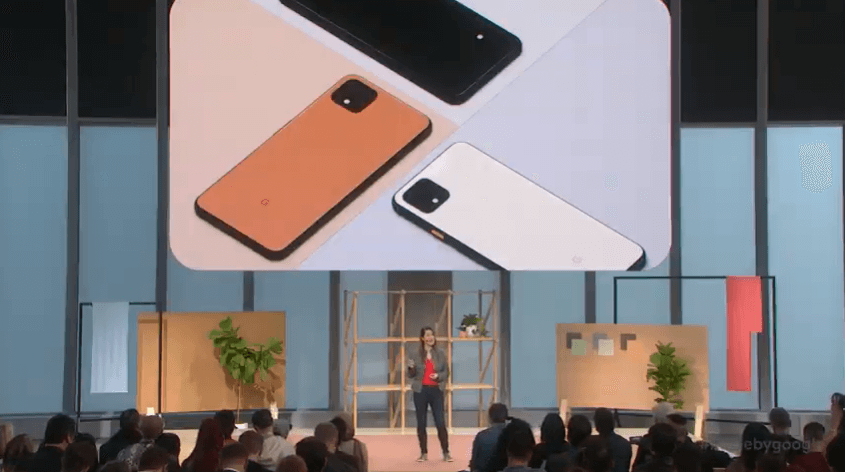 Specs
Pixel 4 comes with a 1080p 5.7-inch screen while the Pixel 4 XL has a 6.3-inch Quad HD display. Each device has a 90Hz max refresh rate, creating a butter-smooth experience while scrolling around, but switches to 60Hz when you're in battery intensive situations. Each device has Qualcomm's Snapdragon 855 processor, with 64GB or 128GB of built-in storage and 6GB of RAM.
Features
The Pixel 4 introduces two new features: face unlock and Motion Sense. Face unlock is exactly what you'd expect, Google's answer to Apple's beloved Face ID. Motion Sense, on the other hand, is something special. Motion Sense allows users to control their phones using hand gestures without touching their phone. Currently, the feature is only for minor options like controlling music or incoming calls, but we're excited to see how it develops in future models. The new phone has a brand new Recorder app, that can automatically transcribe your voice recordings using Google speech recognition. Beyond being a killer app for journalists and writers everywhere, this new feature will also allow users to search their voice recordings by specific words.
Camera
The phone's latest update also introduces a new telephoto portrait lens along with its standard rear camera. Users will be able to get up to 2x zoom through what Google calls a mix of optical and digital focus. Google is also focusing on making low-light (and extremely low-light) situations easier to photograph, and giving users more manual controls in pre- and post-production. Much of what Google announced at today's event sounded similar to what Apple announced with the iPhone 11. Both hardware-makers increasingly compete with one another when it comes to digital photography capabilities. This year is no exception, clearly. (We'll have more details on everything that's available in the Pixel 4 camera soon!)
When can I order Pixel 4?
Google's flagship phones will be up for pre-order today at every major U.S. carrier and come in three new colors; white, black, and limited-edition orange. Phones will start actually shipping on Oct. 24. Pixel 4 starts at $799 while the Pixel 4 XL starts at $899.