In 2013, Google acquired Nest Labs in a $3.2 billion deal and the landmark acquisition left many scratching their heads. At the time, Nest was primarily known for its AI-powered thermostat, and few could see how it would fit into the company's ongoing strategy. Eventually, the plan began to form — today, at Google's October hardware event, things became even clearer with the Google Nest Mini and Nest WiFi router.
As announced in May, Google is rebranding its entire connected home equipment under the Nest marque. The Google Home Mini, for example, has been replaced with a marginally different Nest Home Mini.
Much of the change is skin-deep. The Nest Mini has a more consistent aesthetic, with the underside of the device more closely matching the rest of the chassis (which, incidentally, Google is making out of recycled bottles). It also comes with a wall-mount groove, allowing you to hang the speaker on a nail.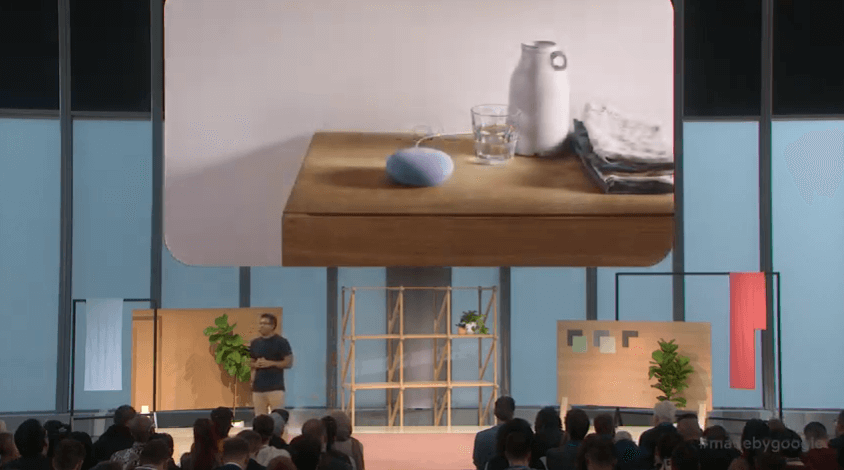 On the specs front, the Nest Mini has improved sound and comes with a power-management system that's based on machine learning.  It also doubles-up as a Google Duo-powered conferencing system, allowing users to make and receive calls directly from their device.
Overall, this isn't a landmark overhaul. One thing that remains consistent is the price tag. The Nest Mini retails at $49, which is the same as its predecessor, and on par with the third-generation Amazon Echo Dot.
Google has also rebranded and overhauled its consumer networking equipment with the launch of the Nest Wifi and Nest Point. The former is a router, while the latter extends an existing network connection.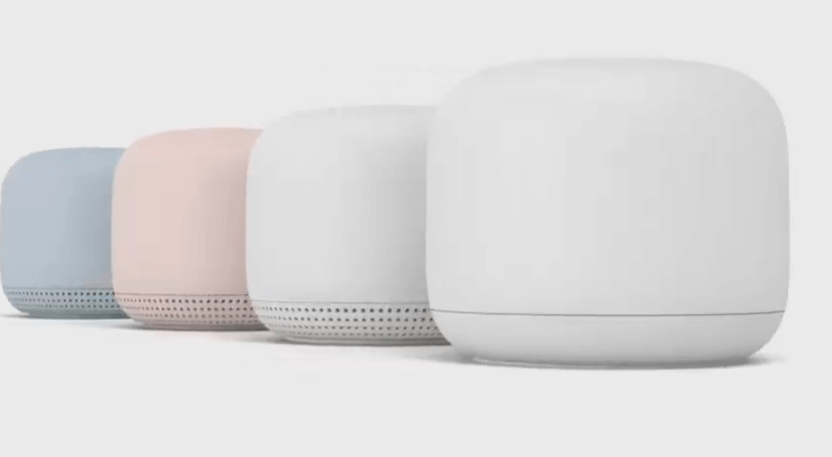 Arguably the most significant change here is that Google is trying to position itself as the heart of the home's IoT ecosystem. It does this by allowing the Nest to work with more third-party devices, thereby reducing the need for dedicated hubs.
This move isn't much of a surprise. About five years ago, Google's Nest division acquired smart home hub manufacturer Revolv. It makes sense it'd use the talent and IP it acquired in its later products.
Both devices are genuinely gorgeous. The Nest WiFi also comes with support for Google Assistant and uses the same speaker hardware as the Nest Mini. Effectively, it's a smart speaker you can connect your laptop to and both the Nest WiFi products and the Nest Minis come in an array of new colors.
The pivot to the Nest brand isn't a surprise. Like we mentioned, Google announced the move earlier this year. That said, it'll undoubtedly leave some people scratching their heads. Nest, although respected, doesn't have the same level of market awareness as Google and confusing naming product naming schemes are exhausting.