Twitter is staying consistent with its labeling of election tweets by putting warnings on tweets that proclaim former Vice President Joe Biden "president-elect" before the race has been called by its official sources.
Biden's chances of reaching the necessary 270 Electoral College votes continue to rise, as his margins have rose in Pennsylvania as more ballots have been counted. If he wins the state, he will have passed the Electoral College threshold.
Meanwhile, Biden also leads President Donald Trump in other states with outstanding vote totals including Arizona, Georgia, and Nevada.
While Decision Desk HQ has called the presidential race for Biden, other sources like major news outlets, have not yet.
Ahead of the election, Twitter said it would consider a race "official" if a winner is announced by a state election official or two news outlets among ABC, AP, CBS, CNN, Decision Desk HQ, Fox News, or NBC News.
Since Decision Desk HQ has called it in favor of Biden and none of the other news outlets have, tweets declaring Biden the winner would seem fall under the company's policy for labeling tweets with an "Official sources may not have called the race when this was tweeted" warning.
The social media company is making good on that policy, with labels showing up on a number of tweets declaring Biden the "president-elect."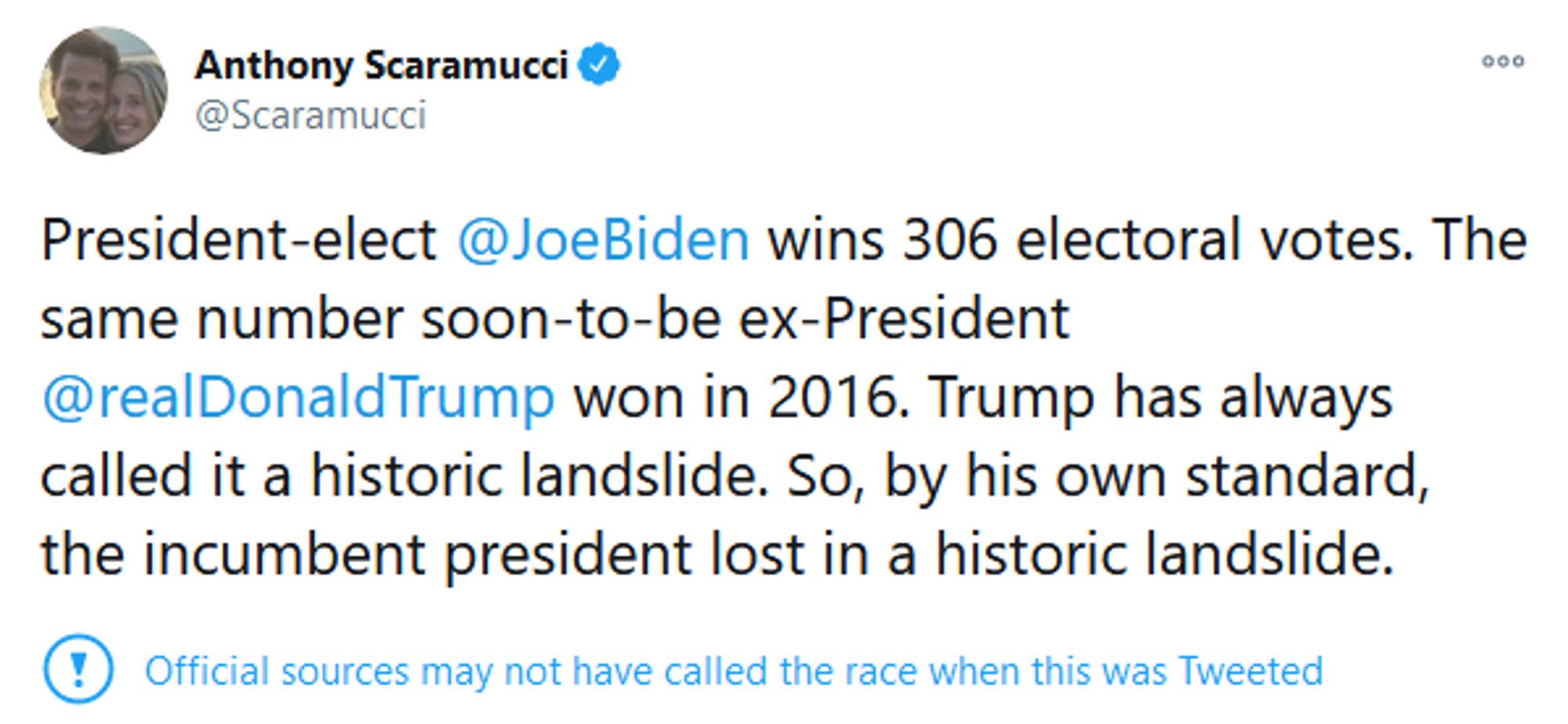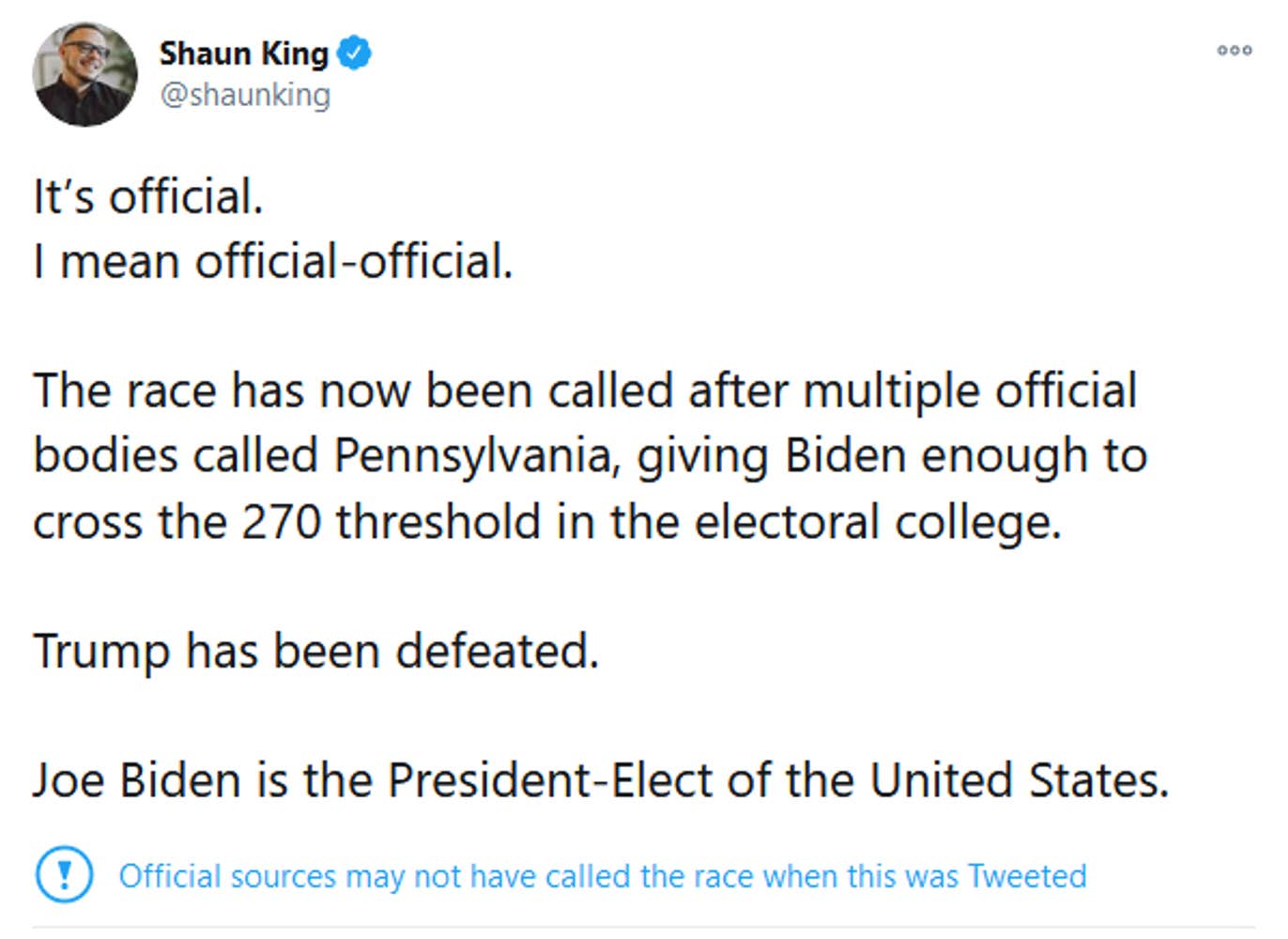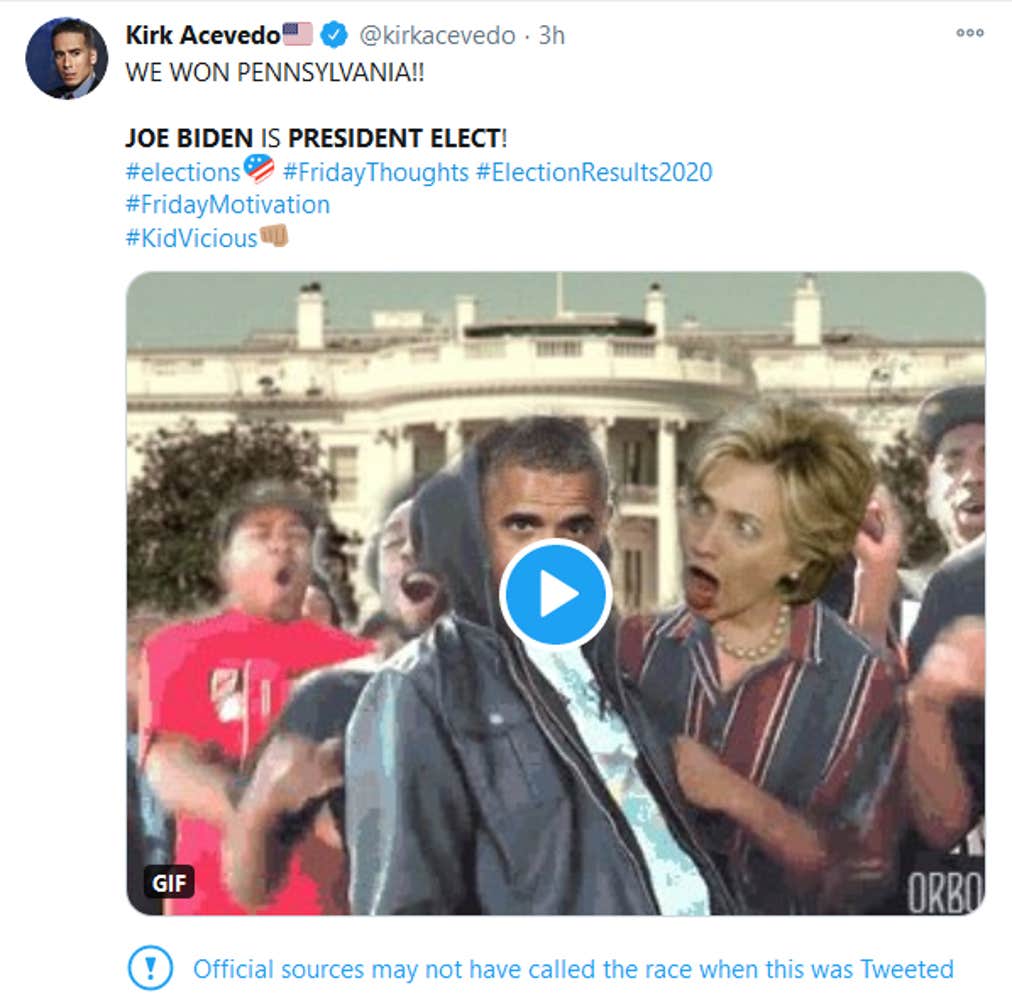 Twitter has also been quick to label tweets from Trump and his campaign.
For instance, tweets from White House Press Secretary Kayleigh McEnany, Trump's campaign account, and Eric Trump were all flagged when they falsely declared on Wednesday that the president had won Pennsylvania.