Blundering pro-Trump operatives Jacob Wohl and Jack Burkman's legal team think the duo are on track for their case to be heard by the Supreme Court.
Speaking in court on Monday morning, lawyer Scott Grabel and William Amadeo of Grabel & Associates told Third Judicial Circuit Judge Margaret M. Van Houten in Michigan they believe the robocall case might even make it to the nation's high court.
"Depending on the court's ruling, it might rise to an interlocutory appeal —these are unique issues when there is little case law," Grabel began. "I have seen a few of these cases go up to the Supreme Court after a trial ensued."
The hearing Monday involved the judge denying the duo's "bill of particulars" motion. The motion, presented by Wohl and Burkman's legal counsel, argued for there to be additional information from the Michigan attorney general regarding their charges. But the argument fell flat with the judge.
Wohl and Burkman face felony charges for a robocall scheme authorities say targeted Black voters.
Grabel spoke to the Daily Dot after the hearing and doubled down on his Supreme Court hopes.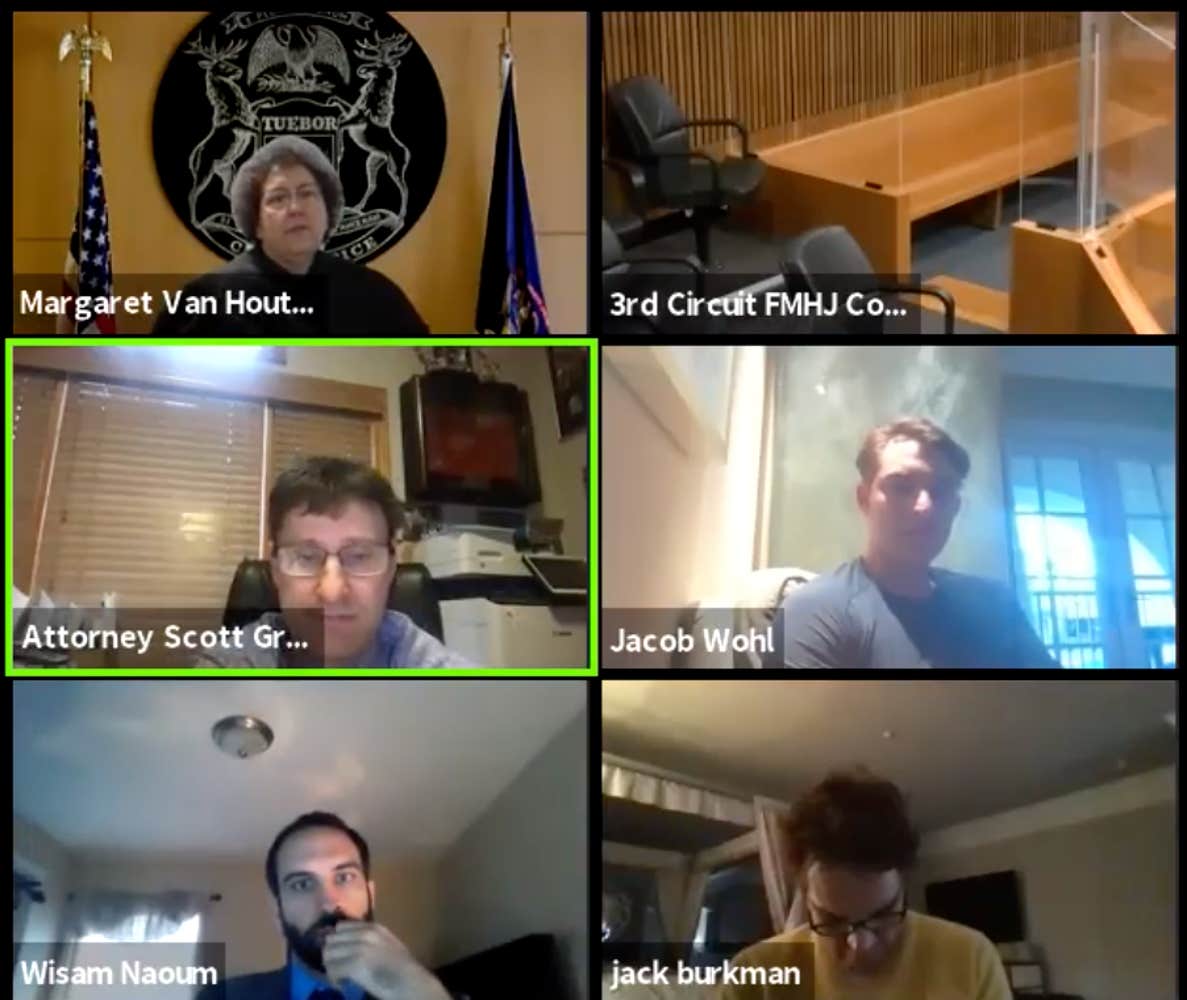 "I plan on vigorously litigating this from a constitutional basis," Grabel told the Daily Dot.
Asked about if he believes the case is on its way to the Supreme Court, Grabel stated, "Yes."
"Yes, I do. I think the Supreme Court, potentially, whoever the agreed party is, ya I do believe they would hear this case. I think it's an unusual case," he stated.
Wohl and Burkman continue to have legal fights ahead of them in Ohio and New York, as well as Michigan, stemming from their racist robocall, which targeted minority communities and discouraged them from voting in the 2020 election.
Wohl and Burkman didn't respond to the Daily Dot's request for comment for this story.
More election 2020 coverage