Instagram is making it easier for users to see which posts from celebrities and influencers are sponsored. A new tool will add a "Paid partnership with…" subheading under a user's profile name when a commercial sponsorship exists between that account and a brand.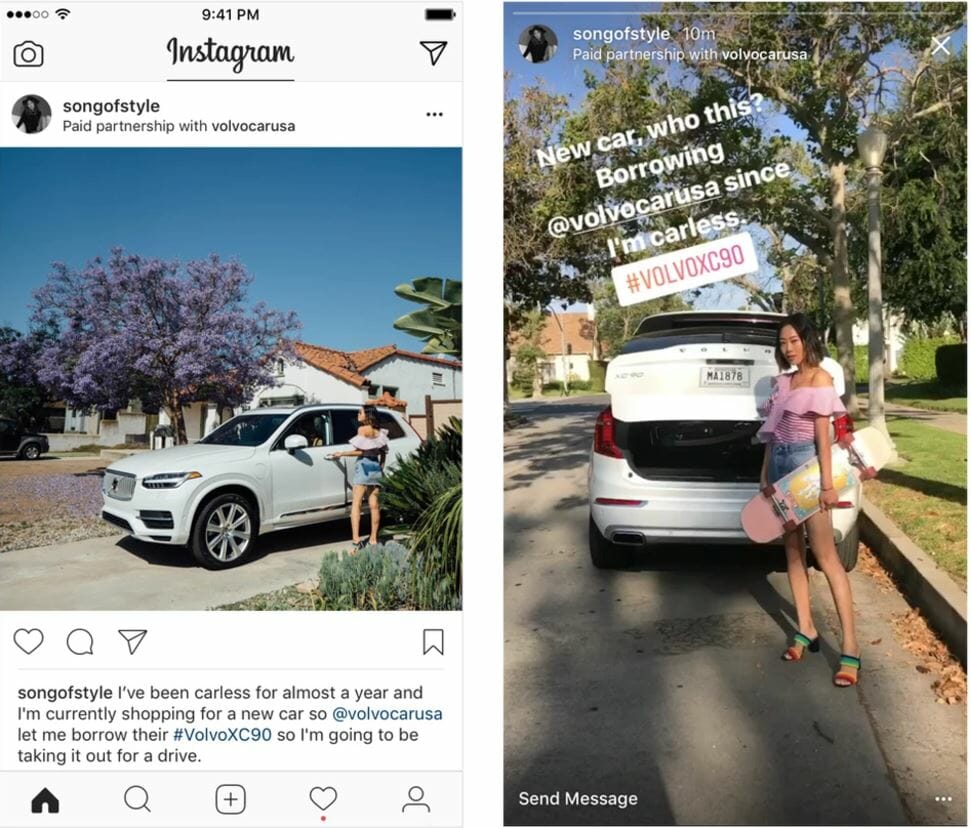 The new feature lets verified members tag companies they are sponsored by and will give them access to insights on paid posts. This allows both the brand and users to see how followers are engaging with sponsored content.
The Facebook-owned social media site claims it made the change because it's important for its community to remain open and transparent about sponsorships. Brands spent more than $225 million on influencer marketing every month last year on Instagram alone, according to social media analytics firm Captiv8.
The announcement comes the same week a report found 93 percent of paid content posts on social media are not marked according to Federal Trade Commission guidelines. Last year, the FTC announced it would start cracking down on paid celebrity posts that aren't clearly labeled as advertisements. The organization is concerned that it isn't always easy for young users to see when a celebrity is getting paid to post on social media. It said common forms of marking ads, like using #ad, #ap, #sponsored, aren't good enough anymore.
"We've been interested in deceptive endorsements for decades, and this is a new way in which they are appearing," Michael Ostheimer, a deputy in the FTC's Ad Practices Division, told Bloomberg. "We believe consumers put stock in endorsements and we want to make sure they are not being deceived."
Instagram said it will make its new tool available to a handful of celebrities at first before rolling it out to everyone in the coming months.
H/T BuzzFeed News