In May 2023, YouTuber Ranveer Allahabadia, better known by his internet moniker BeerBiceps, interviewed an infamous Hindu, right-leaning lawyer. BeerBiceps asked J. Sai Deepak to name three people who should leave India and never return.
Deepak mentioned two prominent intellectuals of India and a journalist.
Following the release of the episode, which garnered over 4.1 million views on YouTube, all three faced relentlessly online harassment and cyberbullying.
The nearly hour-and-a-half interview is rife with conspiracy theories, false claims, hate speech, and religious discrimination toward Muslims.
At one point during the interview, Deepak states that India will be safe only when there is a Hindu majority.
It's a shocking, Hindu nationalist message from one of the country's biggest content creators.
And because of it, BeerBiceps' channel is now the go-to platform for officials in Prime Minister Narendra Modi's right-wing Bharatiya Janata Party (BJP) government to push its message.
In the past couple of months, Allahbadia interviewed numerous high-ranking officials of the Indian government including external affairs minister S. Jaishankar, Union Minister for Women & Child Development Smriti Irani, Minister of Electronics and Information Technology Rajeev Chandrasekhar, and Minister of Consumer Affairs Piyush Goyal, with the videos garnering over 11.1 million views.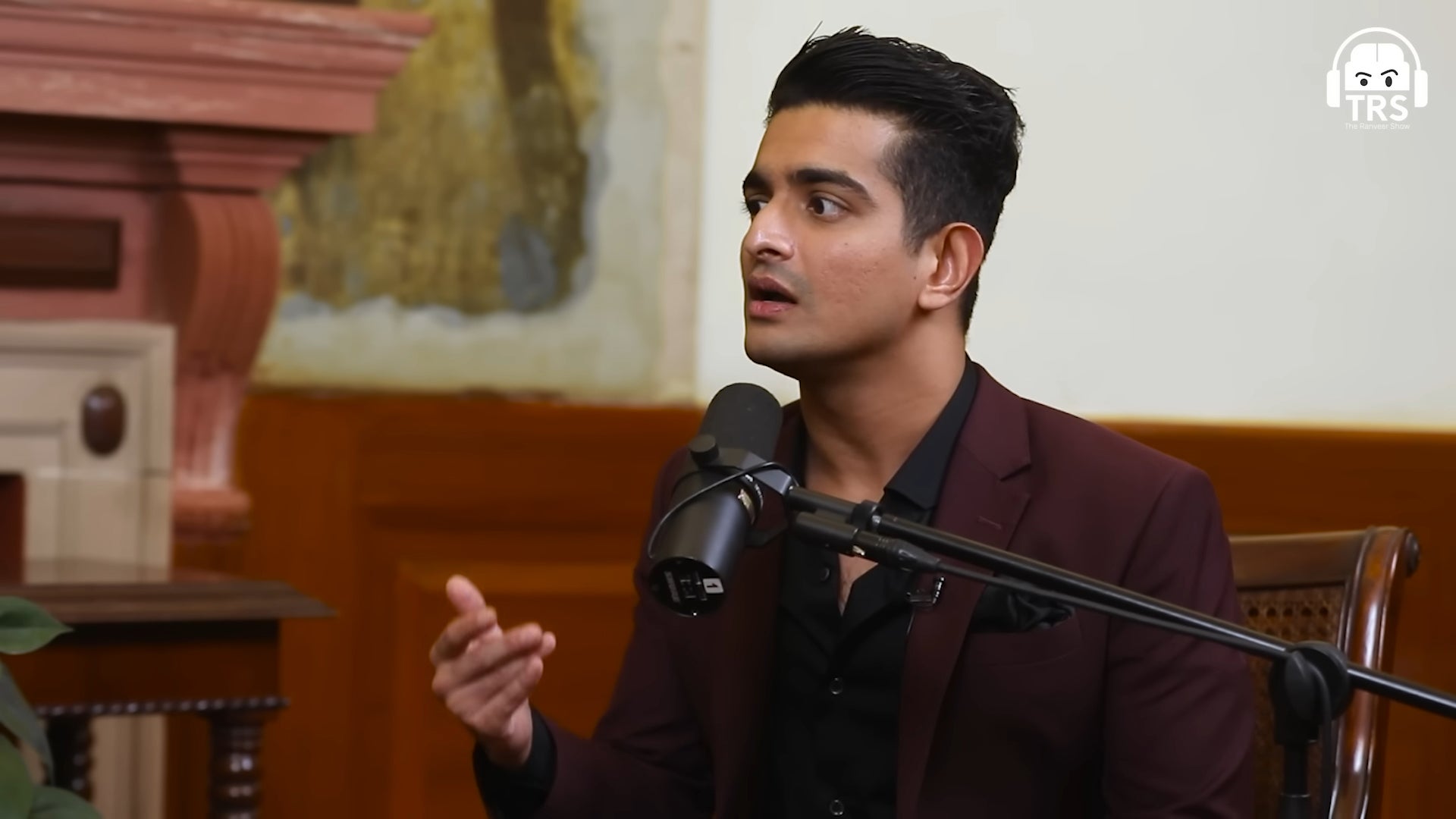 The Modi government found an avenue by which it can circumvent traditional media and push its right-wing views, while using new tools of the government to slap down on dissent, co-opting an entire social channel to keep discourse around the nation positive and supportive.
While X is currently a hotbed of coordinated troll campaigns in India, YouTube is now the weapon of choice for flexing political muscle and wooing voters as the 2024 general elections draw closer.
The video-sharing platform far surpasses all other social platforms for news consumption, and the government has become adept at subtly manipulating it, working with sympathetic social media influencers.
A generalist know-it-all YouTuber who has repeatedly been called out for peddling scientific misinformation is now suddenly discussing diplomacy with India's foreign minister.
A tech YouTuber who is widely critiqued for his ethics is now talking about India's imaginary winning streak in the global semiconductor space with another government minister.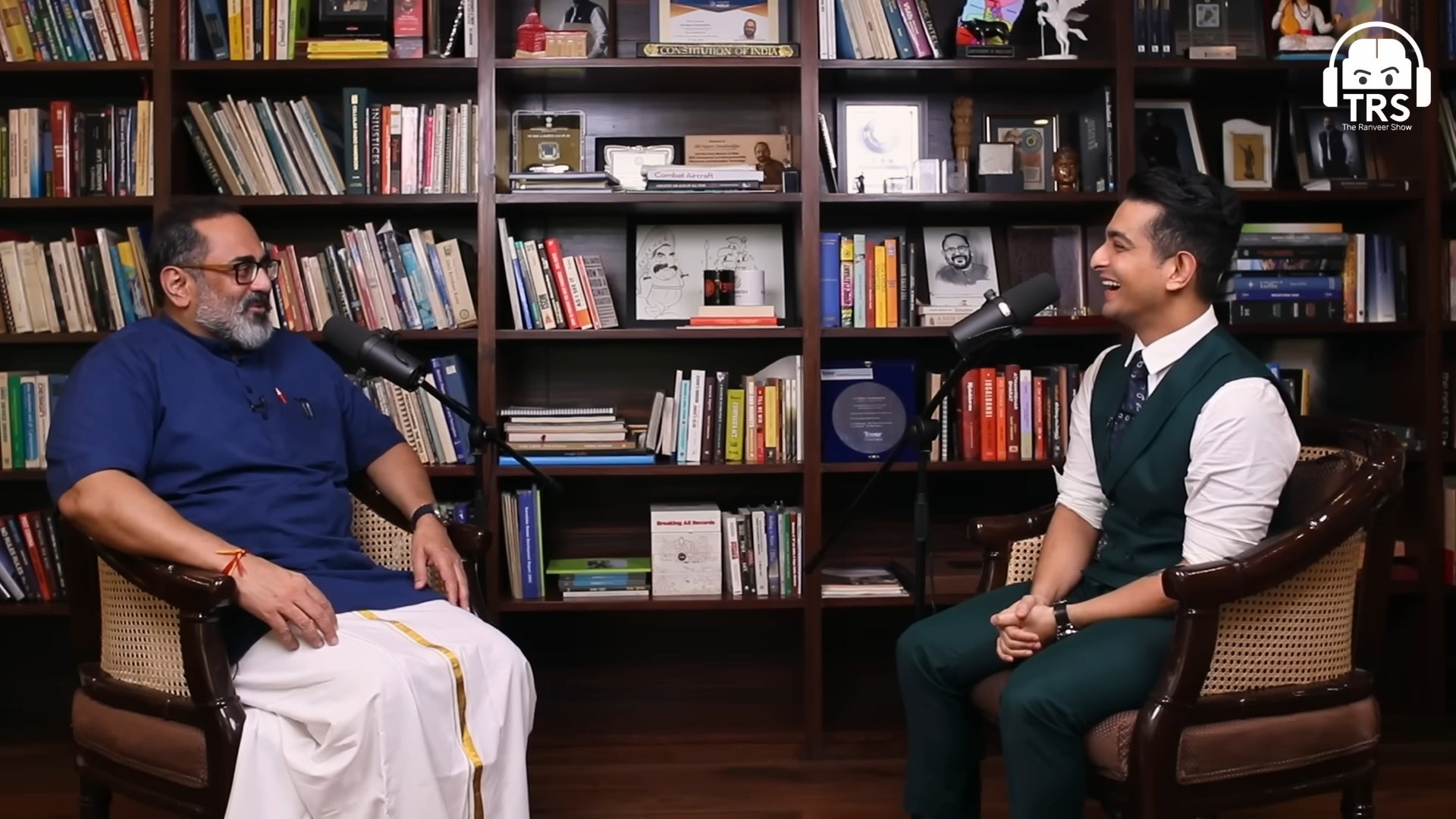 A motivational speaker scores intereviews with BJP minister Shivraj Singh Chouhan—known as "Bulldozer Mama" for demolishing Muslim buildings in his native state of Madhya Pradesh—to discuss power, crime, and women empowerment.
And in June, Minister Goyal flew in 50 prominent YouTube influencers to Delhi with a total YouTube following of more than 250 million to promote government policies.
When an online furor erupted over the lack of disclosure that the interviews were in collaboration with the government through the MyGov initiative, the influencers quietly added the MyGov logo in the videos' descriptions. MyGov is the Indian government's citizen engagement platform that seeks people's opinions on policy.
Meanwhile, Modi hasn't held a single traditional press conference in India since he became the Prime Minister in 2014.
He did, however, sit with a Bollywood star who asked him how he prefers eating mangoes.
"When a union minister talks to a YouTuber, he will either get soft-balled with questions lacking expert insights, or their personality will be intimidating enough to avoid critical questions," said Abhishek Baxi, an independent journalist who is also battling legal tussles against BJP-aligned figures.
A Google India analysis conducted in collaboration with Kantar, an international consultancy agency, found that 93% of online news consumers get their fix on YouTube. According to a Reuters/Oxford report, 73% of off-site news consumption happens on YouTube.
On such a massive platform, the influence on India politics is undeniable. And theseYouTube celebrities are being rewarded for their complicity.
Interviewing and promoting members of Modi's party—and tacitly supporting its agenda—allows YouTubers with a large following to go from mobile screens to political players, representing the country at international conferences on global technology matters that they have no expertise in.
Gaurav Chaudhary, who runs the popular Technical Guruji YouTube channel and has over 23 million subscribers, delivered a speech about semiconductors at the G20 summit Modi hosted.
"Given his sketchy ethics and lack of expertise, he is overwhelmingly unfit to talk about semiconductors on such a big stage," a veteran journalist at a leading Indian newspaper told the Daily Dot.
It's even more disconcerting when you realize how much he is helping shape Indian opinion about an issue the country is flailing on.
In the past couple of months, Chaudhary has posted videos on "The Masterstroke of India in chip manufacturing" and "How India is winning the semiconductor race."
In an interview discussing the future of the tech with Union Minister of State for Electronics and Information Technology, Rajeev Chandrasekhar, Modi was praised repeatedly. The minister confidently claimed that before they came to power, India "lost a lot of opportunities to make our people more confident, more prosperous, and make our country stronger."
Under Modi, though, progress is unstoppable, as the videos shared by Chaudhary on his YouTube imply that the country is suddenly an industry leader in chip manufacturing.
In interviews, he mentions how Micron is investing billions in India. That company makes memory and storage devices, and not actual chips. He also never addressed India's ambitious chip manufacturing plans fizzling out when Vedanta's joint venture with Foxconn broke apart, as well as the fundamental logistical challenges that have kept India from attracting players to build a fabrication facility here.
In Chaudhary's world, the future has already been achieved, as Modi and his "historic achievements" find a mention in one of the videos,
It's government-sanctioned misinformation laundered through popular social media channels.
And everyone is getting in on it.
Multiple social media influencers that have historically remained distant from political discourse have begun discussing government policies, even if they have zero expertise about the issues at hand. Multiple social media influencers who talked to Daily Dot told us that they have been approached by ad agencies to post political tweets aligned with the BJP agenda in return for a handsome amount, but without disclosing that their content was sponsored or paid for.
In the interview with Madhya Pradesh Chief Minister Shivraj Singh Chouhan, YouTuber Raj Shamani, a motivational speaker whose channel previously focused on wealth generation and who has over 1.68 million subscribers, discussed topics like "the qualities of Modi," "Initiatives taken by [Shivraj Chouhan] for women empowerment," and "how Modi has given them the confidence to end corruption."
That interview got a half-million views.
Shamani didn't counter with any fact-based questions about why a record number of super-rich Indians are denouncing their citizenship, how Indian banks wrote off $121 billion in bad loans to entities with political ties, and how Modi has generated a misleading success story of a burgeoning economy.
In another video, Chaudhary discusses the controversial Digital Personal Data Protection Bill Act 2023 with Chandrasekhar.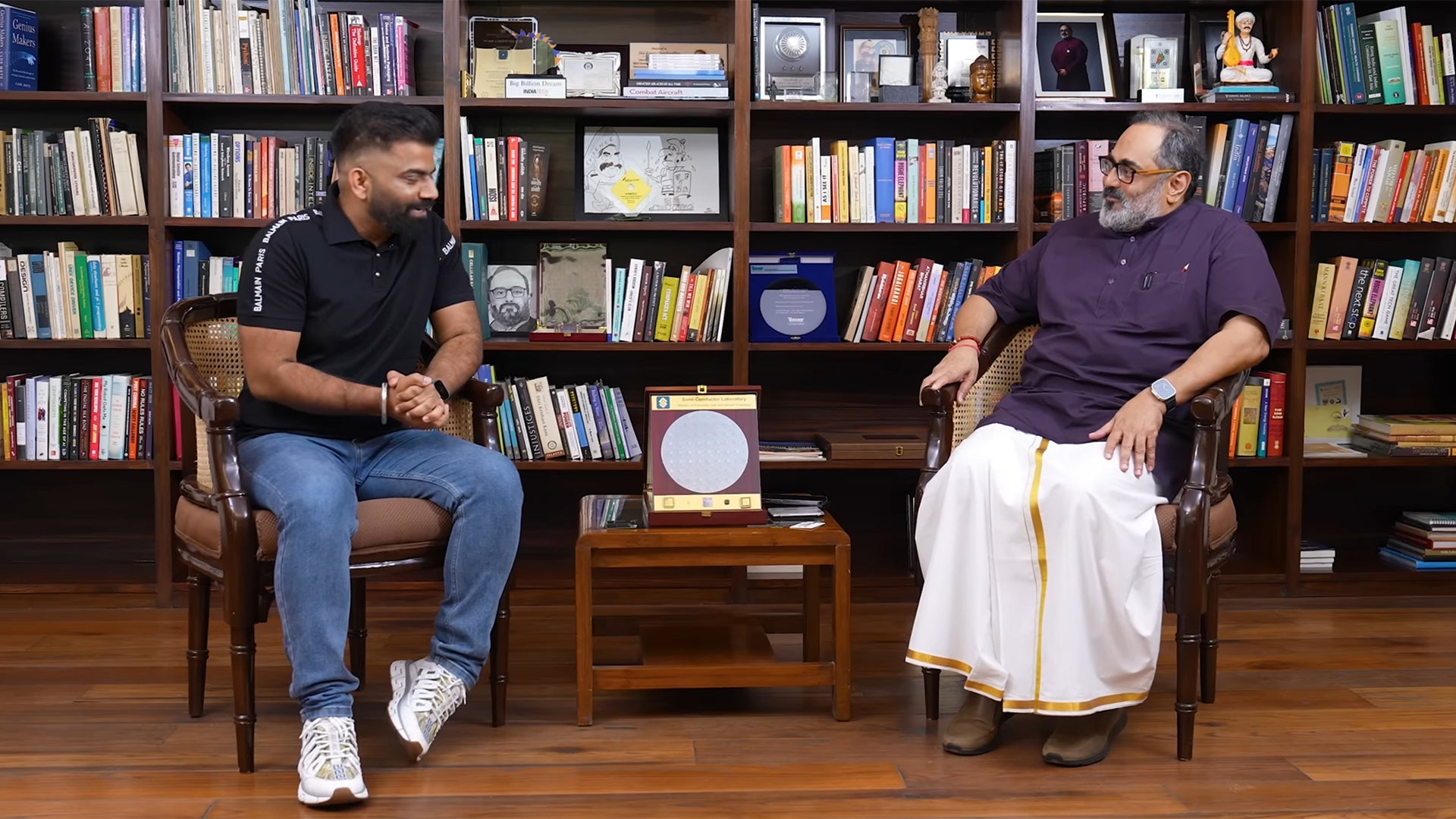 Several organizations have raised concerns about the bill's provisions, including the possibility of wider censorship and surveillance powers, as well as restrictions on press freedom and right to information.
The host never brings up concerns about lowered transparency, widening exemptions for the government, the history of data leaks from government portals, and surveillance concerns raised by digital rights activists and tech policy watchdogs, instead calling it "lean and simple."
But experts have flagged how the proposals are shrouded in vague loopholes.
Allahabadia's BeerBiceps YouTube channel brims with pseudo-intellectuals discussing everything from magic rituals and witchcraft to categorically false ancient history to encounters with mountain cryptids. But it routinely scores interviews with government leaders.
One of his repeat guests is Abhijit Chavda, who claims to be a theoretical physicist, but talks about everything from ancient hidden history and Russian geopolitics to dinosaurs and cosmic religiosity. Chavda has his own YouTube channel with over 788,000 subscribers, and he got his own interview with Chandrasekhar, discussing the G20 conference, Modi's vision, and lunar missions.
Lawyer and activist Sajid Yousuf Shah, who hosts outreach and social media influencer events for Modi's party, told the Daily Dot that it's only natural that it seeds achievements via the "the TV in every person's pocket."
When asked how much BJP pays influencers, he declined to answer and pointed in the direction of rival parties that are tapping influencers for paid marketing.
"The have an organic audience and can easily project a narrative," said Shah. But the playing field is far from level. According to the Association for Democratic Reforms, the assets declared by Modi's party by the end of 2022 were nearly 10 times higher than its closest rival and 80% of all political donations go to it.
At the G20 summit in August, Chandrasekhar labeled misinformation as the biggest risk for a democratic country.
The irony is that, as it pushes a massive misinformation campaign, the government turns a blind eye to YouTube channels that regularly disseminate communally charged fake news that inflame tensions with the country's Muslim minority.
Often referred to as "Hindutva Pop," these hate songs masquerading as devotional music on YouTube blatantly call for the massacre of Muslims, labeling them as sub-human. Even though these songs call for violence against Muslims and have been played on speakers by frenzied mobs outside mosques during riots, there doesn't appear to be any serious effort by the Modi government to get YouTube to take down them down.
But the government goes after every influential social media account and outlet that posts critically about it.
In the heat of the nationwide farmer protests in India that saw personalities from across the spectrum lending their support to the movement, music videos championing the cause were posted on YouTube. They weren't inflammatory or anarchic in nature.
But at the behest of the Indian government, they were soon pulled.
The platform never offered an adequate explanation behind the takedown, except for a vague boilerplate response that it "complies with valid legal requests from authorities."
Raqib Hameed Naik, who runs a research initiative called HindutvaWatch that documents hate attacks on minorities, told Daily Dot that the increasingly authoritarian government in India will leave no stone unturned to ensure that it can censor critical voices and allow those that can peddle its agendas to flourish.
The push on YouTube is even more glaring given Modi's party already owns the narrative on the country's top TV news outlets, simultaneously stifling critical press outlets with raids and arrests.
The next avenue, the one where it has the opportunity to win over the biggest voter pocket of young Indians, is the massive audience on YouTube.
All these YouTube interviews, at best, serve as an image-propping exercise for the government where ministers openly criticize their political rivals but never face questions regarding their own failures.
Engaging with YouTube influencers, Modi and his government push a blatantly fale narrative, all while silencing the opposition and truth on the exact same channel, exercising total control of the digital airwaves.