Apple has released the public beta version of iOS 13, providing users with a sneak-peak of all the new features the operating system has to offer. From the highly anticipated Dark Mode to Apple's redesigned Maps app, iOS 13 promises to be one of the company's most significant releases yet. Interested in giving it a test drive? Here's how to install the iOS 13 beta. Even if you aren't, scroll down to learn about the major updates and best new iOS 13 features you can expect to see when the finalized operating system is released this fall.
How to install the iOS 13 public beta
Before getting started, it's a good idea to back up your device to make sure your phone's data is safe. It's a quick and easy process and the steps can be found here.
After that, head over to Apple's website to sign up for its beta software program. After completing the process, open the Safari web browser on your iPhone and visit your beta software profile at beta.apple.com/profile. Next, simply select the Download profile button and select the iPhone you wish to download it to.
Now that the beta operating system is ready, all that's left to do is install it. To do so, first visit your phone's Settings menu, select General, and then Software Update. Click on Download and Install and sit back and wait. Once the installation process has completed, you can begin exploring iOS 13.
iOS 13 beta new features
While there are many new features in iOS 13, a select few are gaining huge attention from longtime Apple fans. Here are three of the more exciting new additions you'll want to use right away.
1) Dark Mode
You heard right. An official Dark Mode is finally making its way to Apple products and comes with plenty of customization options.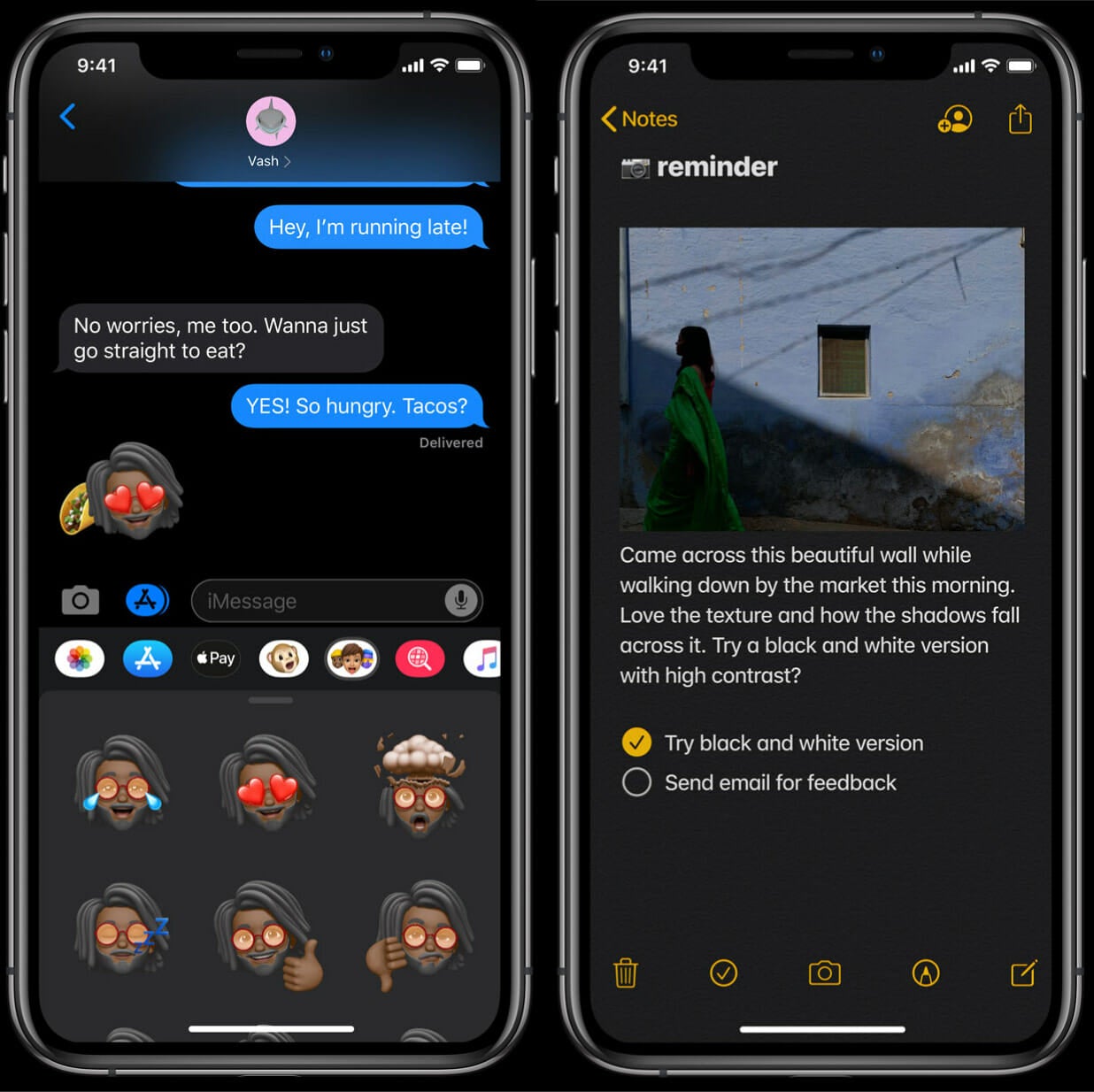 Apple says the new Dark Mode has been "thoughtfully designed to make every element on the screen easier on users' eyes and is seamlessly integrated throughout the system." Dark Mode can even potentially increase the phone's battery life by using less power to illuminate the screen.
Not only can users quickly swift to Dark Mode with a simple tap of a button in your Control Center, but Apple has also made it so users can schedule when you want Dark Mode to activate throughout the day. While the feature only works thus far with the operating system and Apple-owned programs, third-party apps are currently working to integrate Dark Mode for iOS 13's officially launch.
2) Photos and Camera
Apple made several big changes to its Photos app that will make sorting through memories easier while also offering new ways to edit pictures. Users can now change the intensity of the light in their photos with the new Portrait Lighting option and even edit the brilliance, contrast, definition, highlights, noise reduction, shadows, saturation, sharpness, vignette, and white balance.
Photos taken in Portrait mode can have a monochromatic effect added as well, giving them a slick black-and-white look that brings the subject into focus. Nearly all of those cool tools and effects made for your photos can now be used on videos too, allowing users to rotate, crop, and auto-enhance their favorite clips.
The iOS 13 beta also offers a new curated view for the Photos app, offering users the chance to see more awesome moments from every day, month, and year.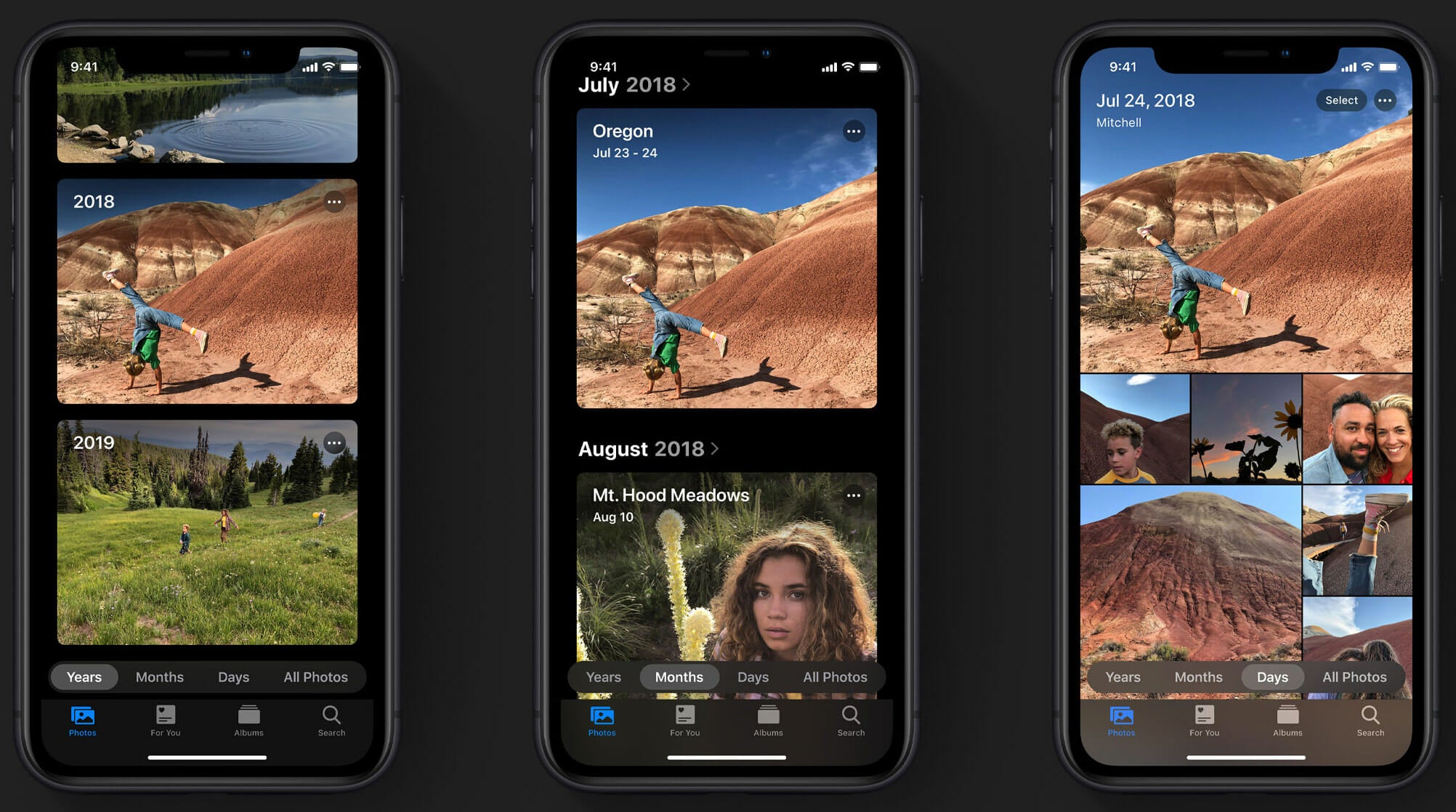 READ MORE:
3) New and improved Maps app
Apple's Maps app isn't exactly the most popular GPS tool. Google Maps continues to dominate but Apple has made some impressive updates to its system. Apple also has its own version of street view that it says will let users explore cities "with an immersive 3D experience."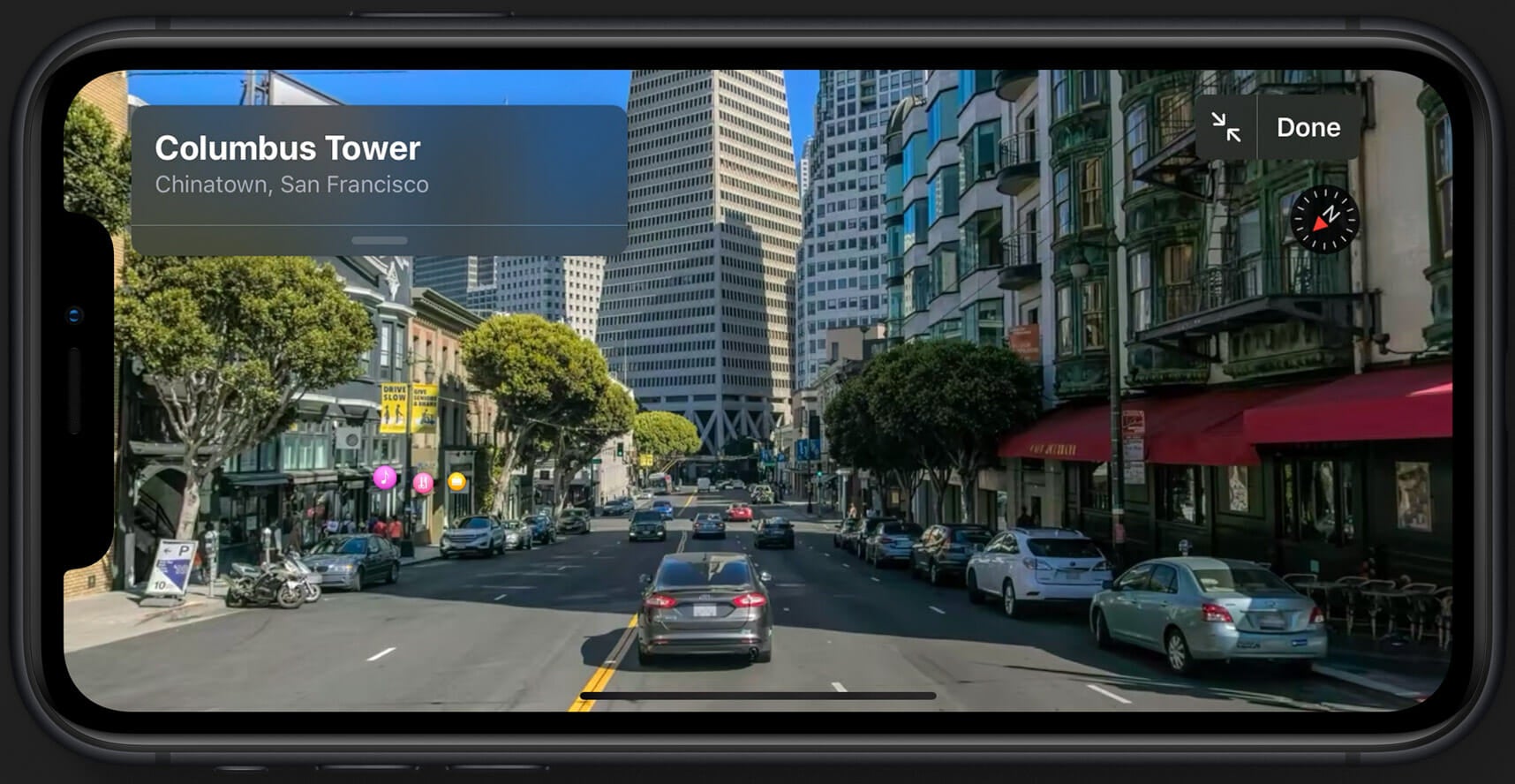 Users can now save their favorite locations, such as their homes, schools, or workplaces, and visit them with a single tap when the app launches. A new Collections feature also lets users build lists of places they'd like to visit during their next outing or vacation.
Other new features in the Maps app includes an option to share the estimated time of arrival with close contacts and improved Siri guidance that should make the navigation experience more accurate.
While the iOS 13 beta will undoubtedly have some bugs and glitches, the final product should be one of Apple's most successful to date when it drops later this year.