Earlier this month, Google was criticized for its demonstration of Duplex, a lifelike AI that takes calls on behalf of its human users. But a leaked internal Google video almost makes that creepy robot voice sound welcoming.
Titled The Selfish Ledger, the 9-minute video—leaked by the Verge—was directed by Nick Foster, the head of design at Google's X and co-founder of the Near Future Laboratory. In it, Foster envisions a world where an evolving record of everything we do online could be kept in a ledger and used to manipulate users to follow Google's own values.
The video cites several theories of evolution, specifically Lamarckian epigenetics, or the idea that what we do during our lifetime gets passed onto future generations. While that theory has been discredited in genetics over the years, Foster sees the way we use our devices as forming the same sort of "ledger," or database of information that can be influenced and continued generation after generation.
Set to music fit for a dystopian sci-fi film, the clip describes how it can use the information it collects to 3D-print personalized devices and fill in other data gaps. An example in the video shows Google printing a bathroom scale for the user because the ledger doesn't know how much the person weighs.
It also describes how the ledger can be used for individuals to reach chosen goals, simultaneously building multigenerational data to eventually solve worldwide epidemics like poverty and depression using multigenerational.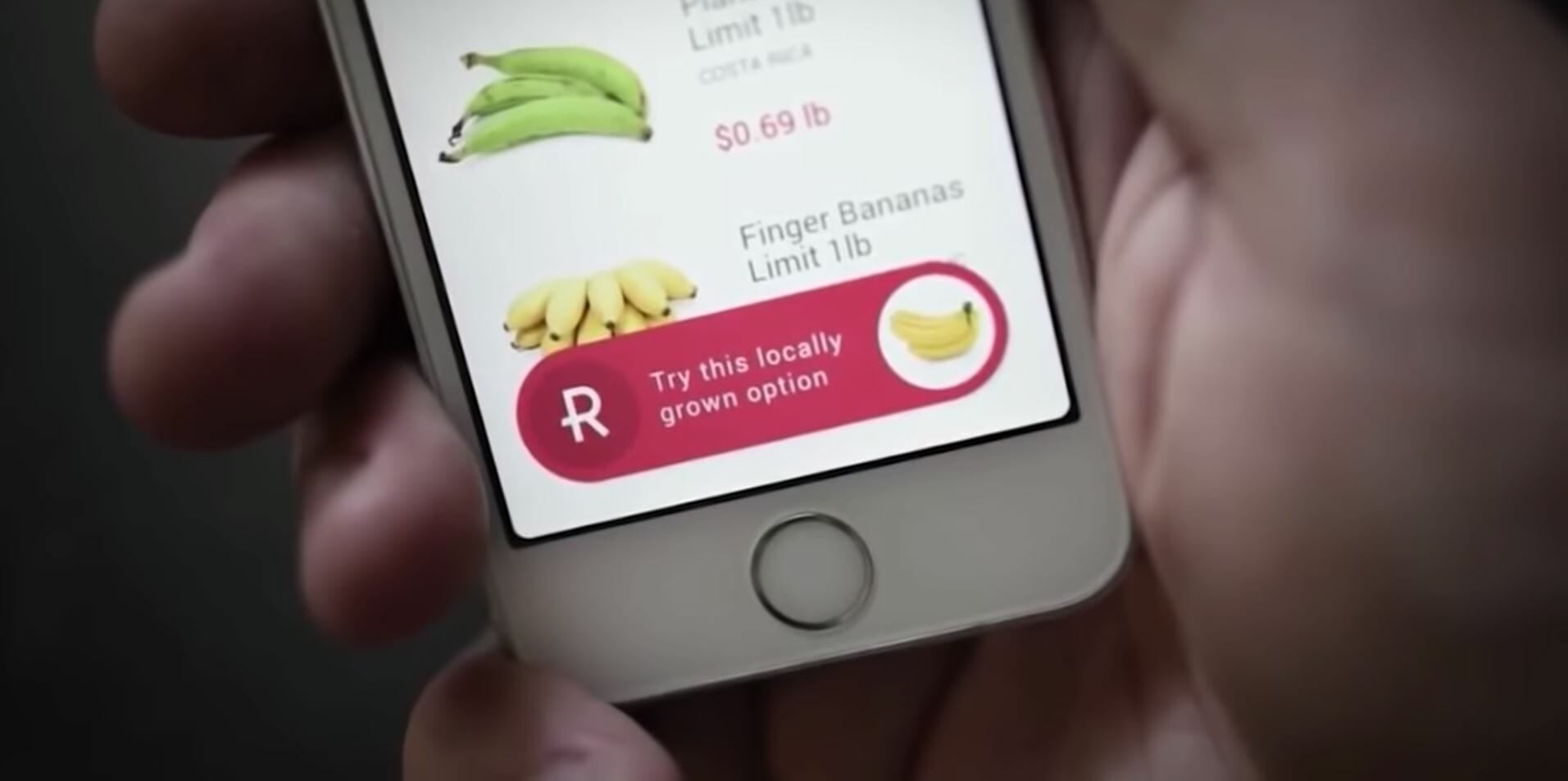 There is a scene where the future Google includes a "Resolutions from Google" button that presents lifestyle choices, like "eat more healthily," "protect the environment," and "support local businesses." If the user chooses "eat more healthily," Google recommends buying locally grown bananas to someone as they grocery shop online. If the user wants to be environmentally conscious, Google suggests the use of UberPool, Uber's carpool option. 
In the most frightening segment of the video, the narrator compares this ledger of personal data to DNA, which can be modified to achieve the desired outcome. Warning: This next paragraph may keep you up at night.
"By thinking of user data as multigenerational, it becomes possible for emerging users to benefit from the preceding generation's behaviors and decisions," the narrator explains. "As new users enter an ecosystem, they begin to create their own trail of data. By comparing this emergent leger with the mass of historical user data, it becomes possible to make increasingly accurate predictions about decisions and future behaviors."
Google told the Verge the unsettling tone of the video was intentional, and nothing described in it relates to any of its products. But if you look at how much data Google collects about you, and some of its latest products, you might not be so convinced.
"We understand if this is disturbing—it is designed to be," a spokesperson said. "This is a thought-experiment by the Design team from years ago that uses a technique known as "speculative design" to explore uncomfortable ideas and concepts in order to provoke discussion and debate. It's not related to any current or future products."