Crowdfunding site GoFundMe has shut down the campaign of an Illinois woman, who was raising money publicly to pay for an abortion.
The website, which promotes "Crowdfunding for Everyone," said the subject matter was something the company would "rather not be associated with."
Bailey, whose last name is being withheld, has been actively seeking an abortion because, according to her fundraising page, she is unemployed and unable to find a job due to the symptoms of a "rough, unplanned and unexpected pregnancy." 
In an interview last week, which took place before her page was shut down, Bailey told a reporter with Vice that she had been experiencing complications with the pregnancy. 
"Sometimes the pain is so bad that I can't get out of bed, and I can't go to the bathroom," she said. "When I cough, it feels like my organs being shredded inside of me."
Shortly after the interview went live on Vice's website, GoFundMe cancelled Bailey's fundraiser. She received an email from the company, in which a "Customer Happiness" representative inferred that a high number of complaints had been received. "In this particular case, your campaign contains subject matter that GoFundMe would rather not be associated with," the email said.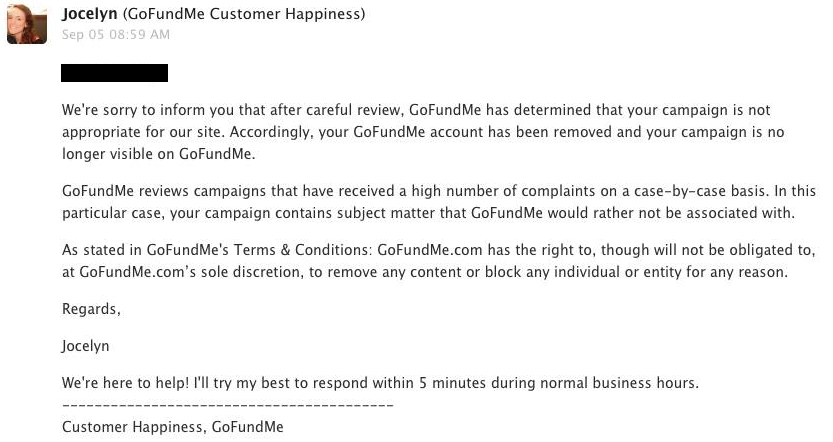 Hours later, Bailey was notified by a separate email that the money from her fundraiser would be processed and forwarded to her after all. Her page, which should reflect the success of her fundraiser, however, remains inactive. "Removal of your account will not affect any of these withdrawals, but your campaign can no longer be held on GoFundMe," the representative clarified. 
As noted in the cancellation email to Bailey, GoFundMe reserves the right to put an end to any fundraiser they choose, for any reason. And, according to their website, they weren't legally obligated to refund or deliver any of Bailey's funds. Incidentally, the company had received at least one press inquiry and a number of complaints from various pro-choice activists before offering to deposit the funds. 
The GoFundMe fundraiser, plus external support, allowed her to meet her goal of $2,500. According to a friend of Bailey's, who asked not to be identified by name, her procedure is being carried out this week.
GoFundMe did not respond to questions from the Daily Dot about whether the company was taking a pro-life stance by cancelling Bailey's account. But it's clear that not all abortion-related fundraisers are unwanted. The website is currently raising thousands of dollars for pro-life Christian organizations, which, in some cases, are being used to fund anti-abortion protests outside women's medical clinics. 
And while the medical operation that Bailey seeks is legal in most of the United States, campaigns for far more questionable activities remain active. For example: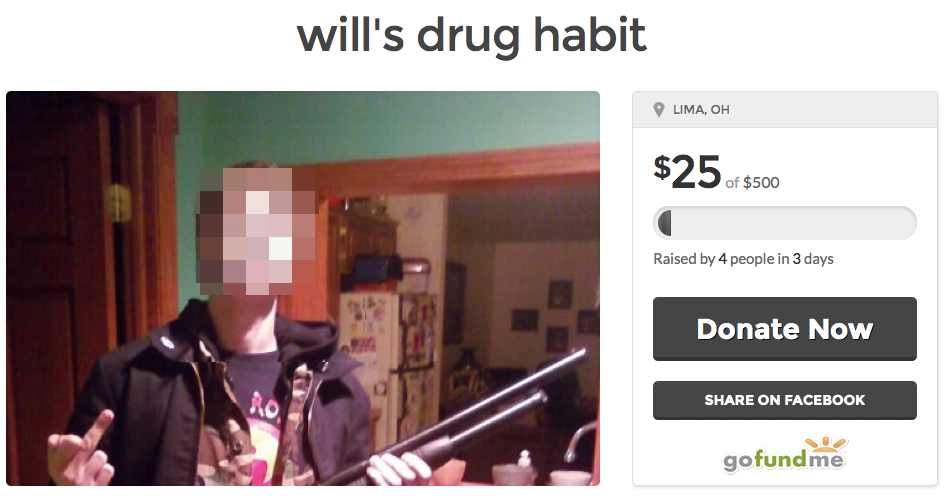 Naturally, Bailey's supporters have pointed to a recent controversial and highly publicized fundraiser on GoFundMe's website, which raised over $235,000 for Darren Wilson, the Ferguson, Mo. police officer who shot and killed 18-year-old Michael Brown. Another page, which had raised up to $7,300 for a police officer accused of sexually assaulting at least 8 women, was shut down last Thursday.
Photo via JerryLai0208/Flickr (CC BY-SA 2.0)