A California family is speaking out after they discovered an 8-year-old photo of themselves circulating on Facebook as part of an ad for COVID-19 face masks.
The ad, run by a company called FilterMax, used the professionally-shot photo to introduce a family it claimed had fallen victim to the coronavirus. The photo, shot by photographer Rich Lander, featured three children—two boys and a girl—and their parents. A caption beneath the photo stated "youngest son from a family of 5 is the sole survivor of a deadly pandemic after wearing a CDC approved filter."
Sara Ancich, the mother in the photo, first caught wind of the ad after panicked friends and family members reached out. "They were all reaching out saying, 'Is this true,' 'You haven't posted anything in a while,' 'Are you there,' 'Are you OK,'" Ancich told CBS News.
The false ad claimed the family ignored government orders and attended a large-scale event. While attending the fake event, "Justin," the youngest son, was supposedly the only one to wear a mask. Miraculously, he was also the only one to survive. The ad claims he "narrowly escaped death," according to CNN.
Ancich's youngest son, Ryan, is now 16. The family, which has been strictly obeying stay-at-home orders, is alive and well. The ad, which Facebook took down Monday according to a Facebook spokesperson, is one of many.
Several other ads, also pushing FilterMax masks, use the same fear-mongering tactics to draw buyers in. Other ads used stock photos and footage to push the same narrative and sell the same FilterMax-branded products. In the ads, the company claims each mask "deploys dual filtration valve technology with a 5-layer protection filter, which effectively blocks out 99.9% of bacteria, dust, smog, and pollen from entering your lungs." The ad also claims that the masks are Food and Drug Administration (FDA) approved. The FDA later told CBS News that the claim is false.
As noted by CNN, a number of websites use the name FilterMax. A quick Google search will yield dozens of results, varying from car filters to filters for agriculture, outdoor, and even industrial use. Due to the multitude of FilterMax options, the Daily Dot was unable to verify any of the claims made in the now-removed ads.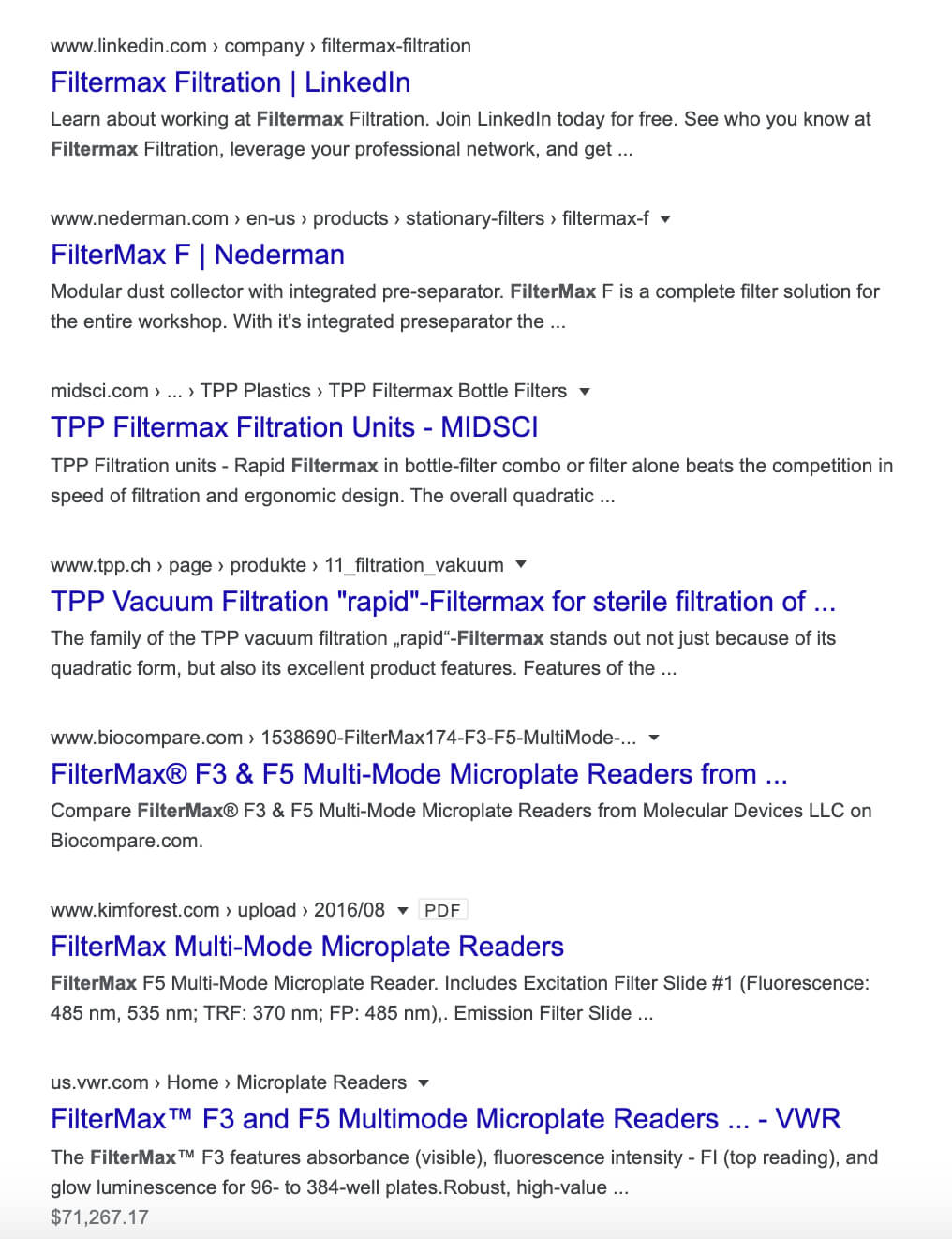 After repeated attempts to get the ad removed by Facebook, the platform finally complied. A spokesperson for the company apologized to the Ancichs in a statement.
"We apologize to the family impacted by the video. We've removed it and have taken steps to keep people from sharing it," the spokesman told CNN. "We also continue working to stop people from exploiting this crisis for financial gain by banning the sale of masks and other products that are linked to predatory behavior."
Ancich did not respond to the Daily Dot's request for comment.
READ MORE:
H/T Daily Mail