The Federal Communications Commission's (FCC) decision to repeal net neutrality in 2017 was criticized by some lawmakers and experts on Thursday afternoon in a House Energy and Commerce subcommittee meeting.
Democrats and Republicans on the House of Representative's communications and technology subcommittee asked questions of a number experts including two former FCC chairmen. Nearly everyone voiced support for an "open internet," but there were clear partisan divides on what exactly that meant.
A number of Democrats, and several experts, called for the restoration of rules of the 2015 Open Internet Act, which was repealed by the Ajit Pai-led FCC. Republicans and other experts argued specifically against inclusion of internet service providers (ISPs) being classified under Title II of the Communications Act as part of the 2015 rules.
The panel of experts included former FCC chairs Tom Wheeler and Michael Powell, Free Press's vice president of strategy and senior counsel Jessica Gonzalez, Mozilla COO Denelle Dixon, CEO of Eastern Oregon Telecom Joseph Franell, and actress and writer Ruth Livier.
"I believe this is one of the most important digital rights issues we face today," said Rep. Mike Doyle (D-Penn.), the subcommittee chairman and sponsor of the House CRA effort last year. "Last year the Pai FCC repealed the 2015 Open Internet Order. Let me be clear: this repeal had far greater impact than just removing the FCC's net neutrality rules. It was a step back by the FCC from its role as an agency that regulates and oversees internet access and a fundamental shift from all previous FCC chairs who worked to put in place enforceable net neutrality rules and preserve the commission's vital oversight and consumer protection rules."
The Title II argument was mostly along party lines on Thursday, with Republicans arguing the 2015 Open Internet Order should not have initially classified ISPs under Title II, which lists them as a common carrier rather than an "information service," which are less regulated under Title I.
The 2017 repeal stripped away the Title II classification, which gave the FCC legal authority to enforce the net neutrality protections. If Republicans got their way, ISPs would be classified under Title I, where they were placed before the 2015 order. Republicans argue that the Title II classification is over regulation and can hurt investment, a major piece of evidence Pai used leading up to the FCC's repeal.
Net neutrality legislation
In the absence of net neutrality rules in light of the FCC's repeal, several lawmakers have floated the idea of codifying it in legislation.
Last week, Sen. Edward Markey (D-Mass.), who was among those spearheaded an effort last year for Congress to try and overturn the FCC's vote, said a net neutrality bill would be introduced in the Senate "soon."
On Thursday, it was evident that Democrats would not be the only party pushing net neutrality legislation. However several pro-net neutrality groups have already blasted the Republican proposals.
During the hearing several Republicans suggested that legislation in Congress was needed to codify internet rules, but Powell— the former FCC chairman and president of NCTA The Internet & Television Association, a group that represents broadband companies—warned that any hypothetical bipartisan bill would not happen with Title II included.
"The old and haggard Title II should not be tucked in under the shimmering cloak of restoring net neutrality protections," Powell said. "The future of the internet deserves more careful consideration. Moreover a bill that includes Title II will rupture any hope of bipartisan legislation in a divided government, ensuring that for countless more years we will go by without the resolution the public deserves."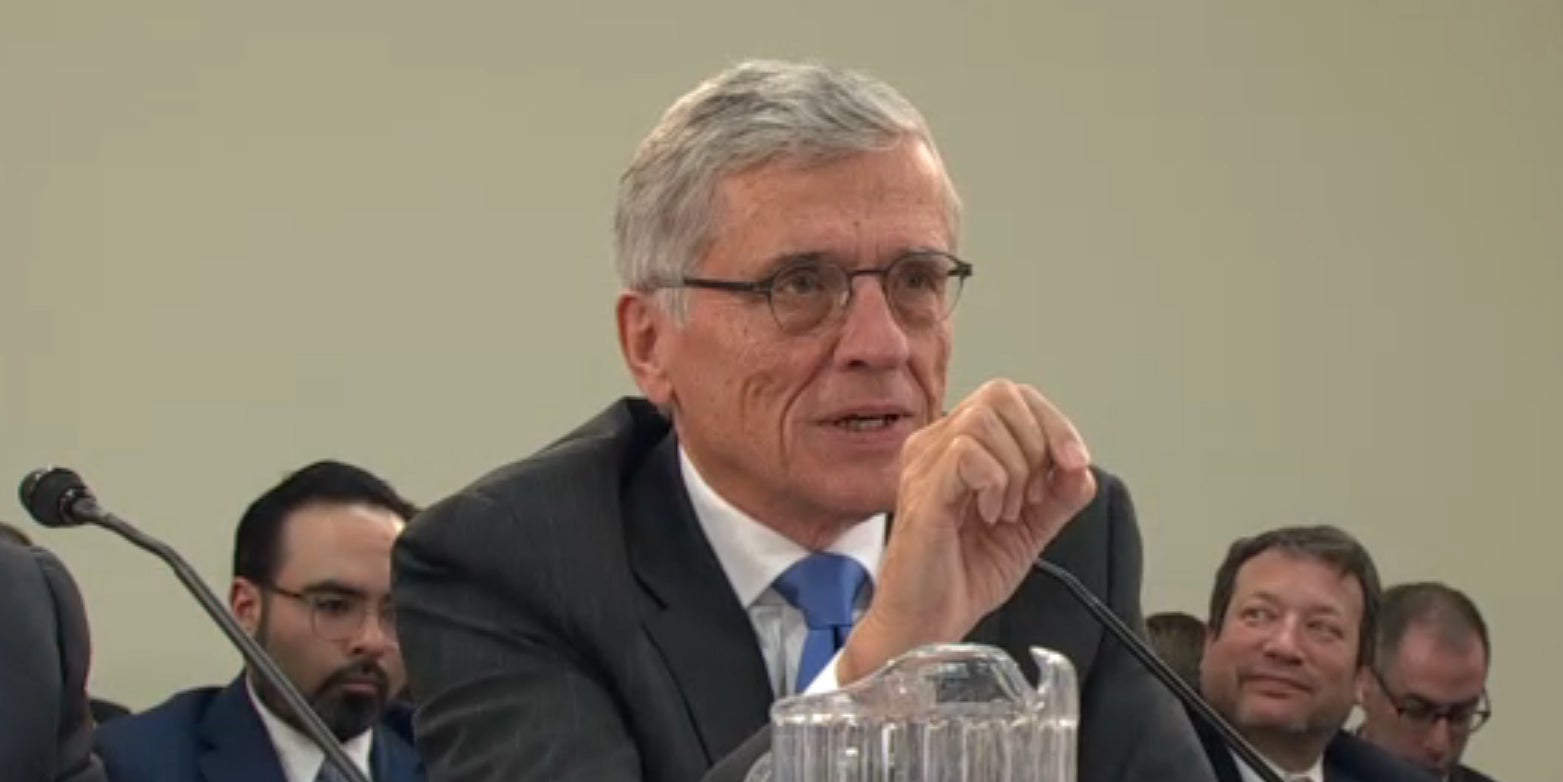 As Gizmodo reported, Rep. Bob Latta (R-Ohio) is introducing his own bill. During the hearing, Latta said he hoped "this was the year" Congress passed legislation.
Other Republicans also voiced support for finding a legislative solution on Thursday, including Rep. Cathy Anne McMorris-Rodgers (R-Wash.), who said she was introducing a bill.
It's expected that ISPs would not be considered under Title II in these bills. That detail was not lost on a number of pro-net neutrality groups on Thursday afternoon.
"Despite what the new House minority claims, none of these bills would safeguard net neutrality or internet users' rights. They would instead undermine the FCC's ability to protect people online by removing broadband and wireless companies from nearly all agency oversight," Free Press Action Vice President of Policy and General Counsel Matt Wood said in a statement, later adding: "These industry-written pieces of legislation shouldn't be taken seriously by any legislator who claims to support net neutrality. Lawmakers need to reject fake compromises. The public overwhelmingly supports real net neutrality and wants to see decisive action to restore all of the essential protections the Pai FCC took away."
Similarly Evan Greer, the deputy director of Fight for the Future, said any legislation would need to codify the 2015 Open Internet Order.
"We've been tracking these bad faith efforts to push legislation backed by telecom lobbyists for years, and there's no way people are going to fall for it," Greer said in a statement. "We need strong legislation that reinstates the FCC rules that never should have been repealed, and doesn't leave loopholes for Comcast, Verizon, and AT&T to scam us and control what we see online."
READ MORE: