Spotify is coming to Facebook and Instagram Stories.
Facebook announced at its annual F8 developer conference on Tuesday a new feature that lets you share content from third-party apps onto your 24-hour videos. Previously, you could only share to your timeline.
The new sharing tools are available for Android apps today and will be coming to iOS soon. A spokesperson for Facebook told the Daily Dot that GoPro will have a sharing feature on Instagram while SoundCloud content will integrate with Facebook. More apps are expected to add the tool soon.
Starting with Spotify, you'll be able to quickly add what song, playlist, or album you're playing to your Facebook or Instagram Story.
How to share Spotify music on Facebook and Instagram Stories
Sharing to the Stories camera is similar to posting content or website links to your Facebook or Instagram timeline. Just tap the share button in any app that supports the feature. Once it's added, you can edit the content before sharing it in a Story.
For Spotify, tap the options menu ("…") when you're listening to music and select "Share." There, you'll see an option to share what you're listening to. You can choose to be redirected to a new Story for either platform. The song, album, or playlist you've chosen will then be presented with a sticker that you can move, resize, and rotate.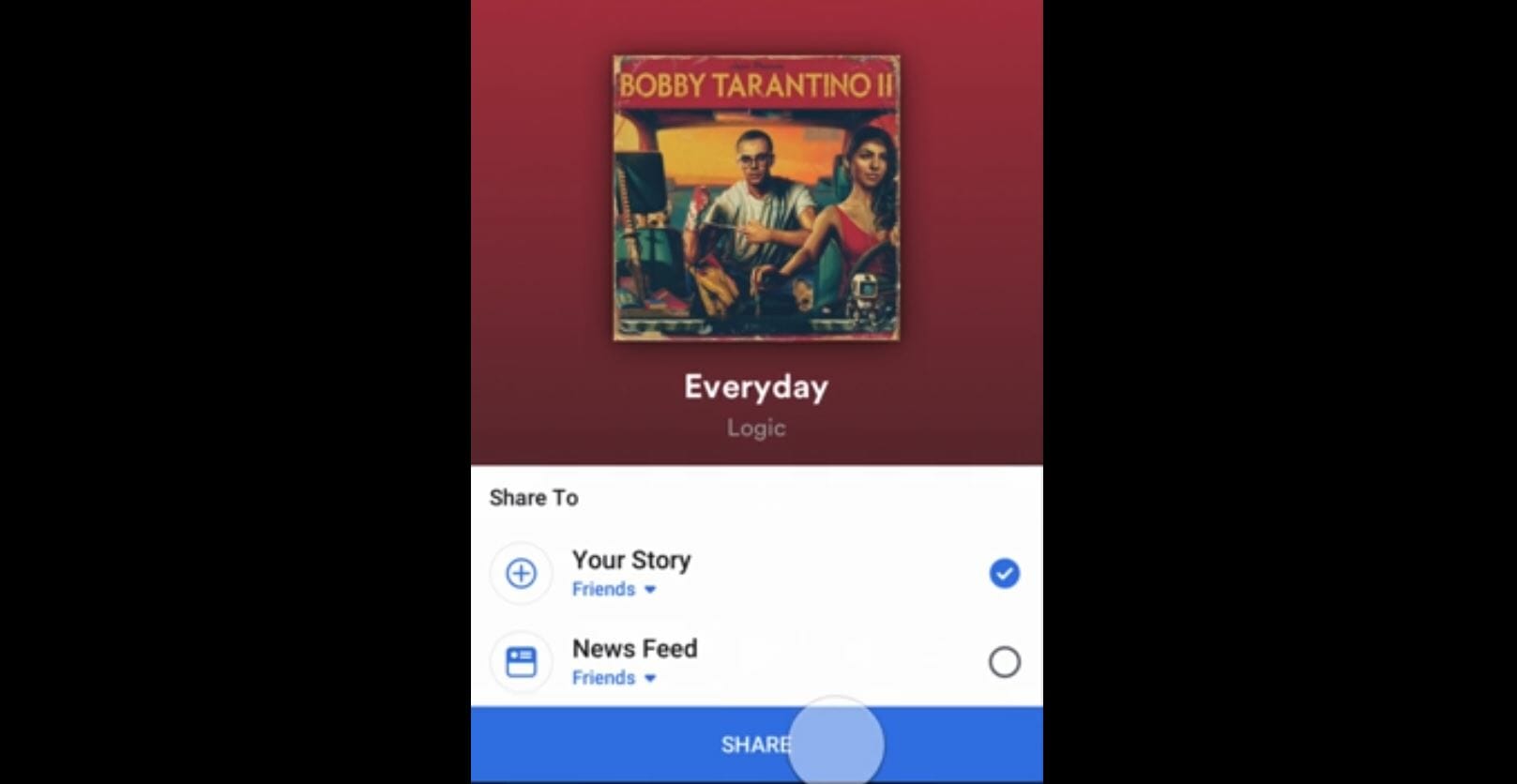 For Facebook, the new creative tool should help it stand out from competitors, namely Snapchat, the rival from which it cloned Stories. It could also offer a new stream of revenue if third-party app integration leads to more paid subscribers. Services like Spotify benefit from having users referred directly to their platform while being encouraged by their followers to try it out.
The feature comes less than two months after the social network allowed a third-party app to sell the personal information of 87 million users to a political data firm. Privacy fears may make users reluctant to visit Facebook from others apps. Fortunately, the social giant doesn't require you to sign in or connect your account to use the sharing feature. However, that doesn't mean it can't track you after you've left its site.