Far-right figure Mike Cernovich alluded on Monday that Atlanta Mayor Keisha Lance Bottoms' coronavirus diagnosis could be a conspiracy.
Bottoms revealed on Twitter that she had tested positive for COVID-19 despite experiencing no symptoms.
"COVID-19 has literally hit home," the mayor tweeted. "I have had NO symptoms and have tested positive."

The announcement is unsurprising given just how rapidly the virus has spread in recent weeks. More than 2.98 million infections have been detected across the country while over 132,000 have died.
But for Cernovich, Bottoms' test results indicated a possible secret ploy to distract from other issues. Specifically, Cernovich pointed to the recent death of an 8-year-old girl in Atlanta.
"Interesting timing, Mayor," Cernovich tweeted.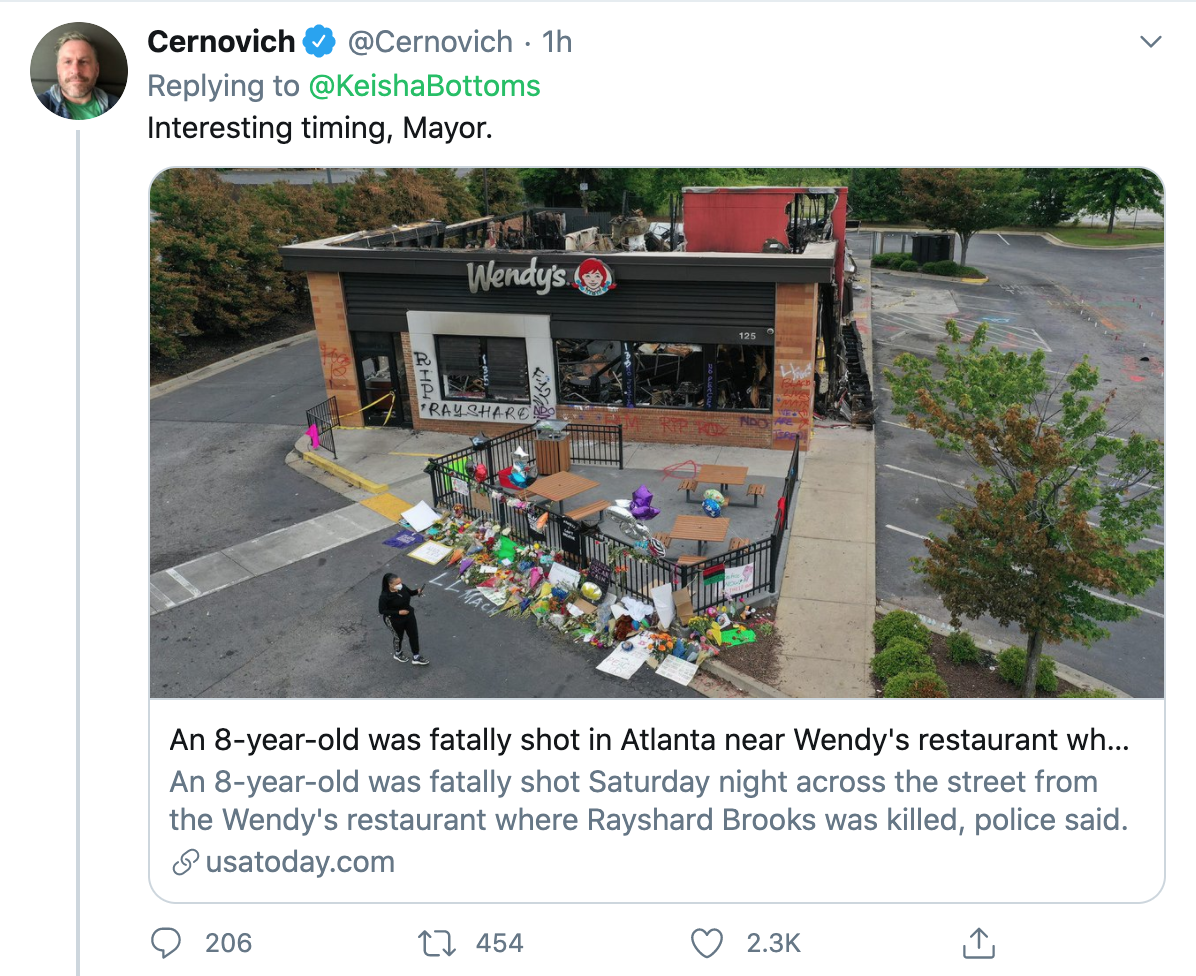 The 8-year-old, Secoriea Turner, was killed over the weekend after armed demonstrators opened fire on her mother's vehicle across the street from the Wendy's restaurant where Rayshard Brooks was killed by police.
Bottoms addressed the tragic incident during a press conference on Sunday, telling the community that "enough is enough."
Despite Bottoms' addressing the issue, Cernovich appeared to doubled down on the suggestion that the coronavirus news was a diversion.
"Someone who just oversaw a major crime wave, including the death of an 8 year old girl, suddenly tests positive for coronavirus," Cernovich added. "Not a diversion. Not at all."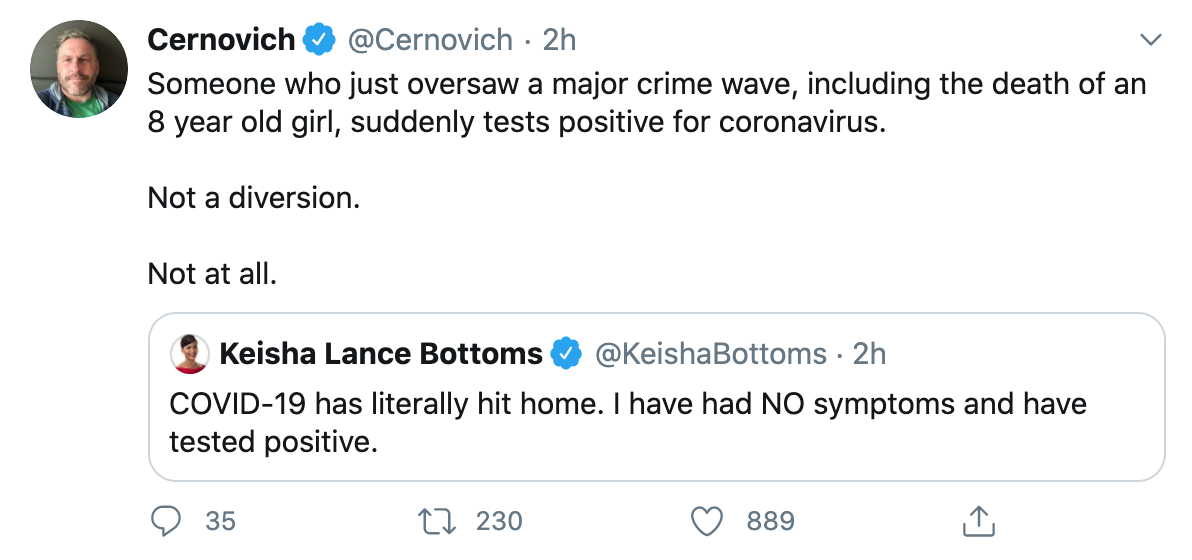 While supporters of Cernovich appeared to agree, the vast majority of Twitter users who responded to his comment denounced the allegation.
"Yes, I'm sure she went out and got the coronavirus on purpose to avoid… whatever it is you think she wants to avoid," @pnunez said sarcastically.



The assertion is hardly shocking given Cernovich's history of false accusations and conspiracy theories.
READ MORE: