Thanks to the coronavirus, the Democratic Convention rollcall had to happen online this year. Different state representatives decided to bring a little bit of state flair to their video moments late Tuesday, ranging from the meaningful to the utterly memeable—with Rhode Island's calamari cameo absolutely stealing the show on that front.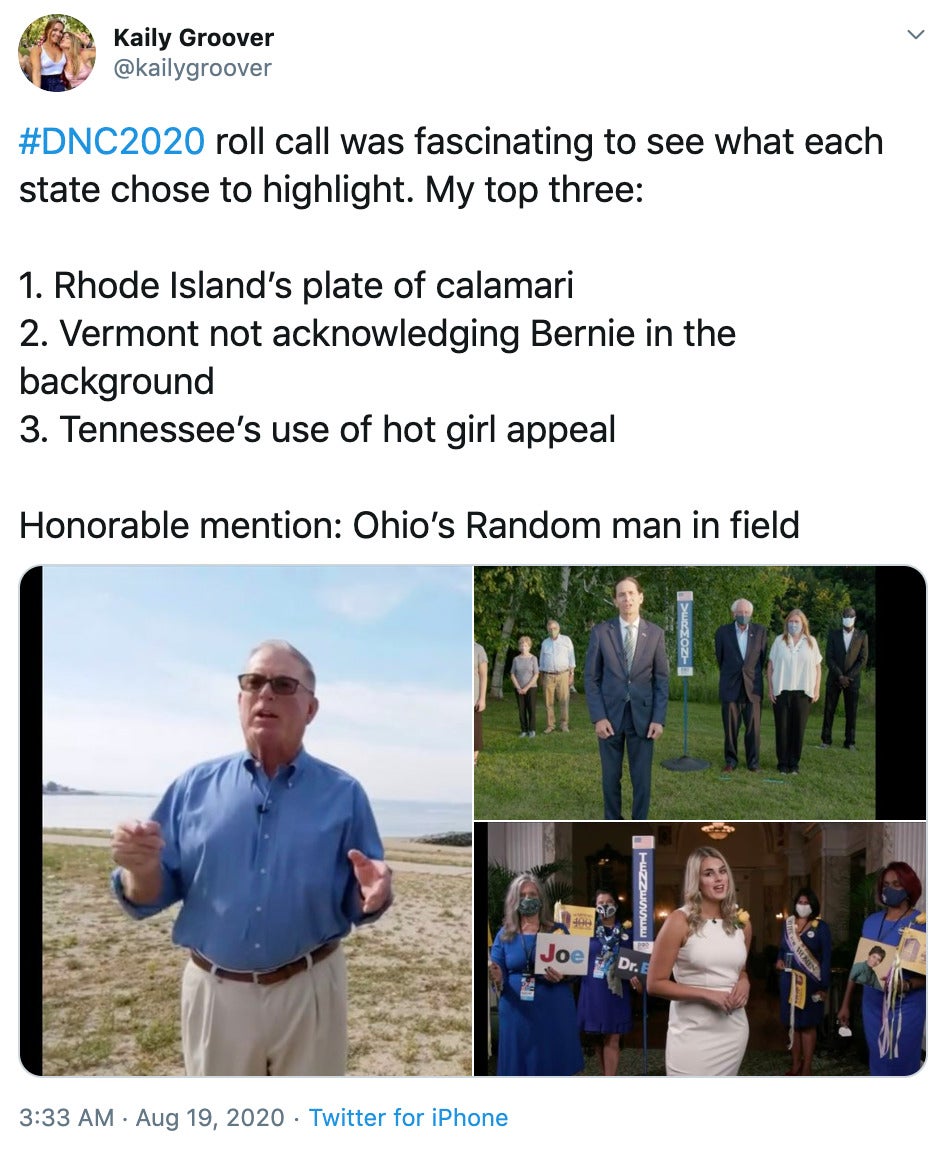 Referring to Rhode Island as the "Calamari comeback state" Joseph McNamara, the Rhode Island Democrat party chairman, spoke about Rhode Island's fishing industry, praising Democratic Gov. Gina Raimondo's handling during the pandemic that allowed fishermen to sell directly to the public. Standing next to the executive chef from nearby Iggy's Boardwalk who was holding a full plate of Rhode Island-style calamari, McNamara also made a point of stating that Rhode Island calamari is available in all 50 states—sparking a thousand memes in the process.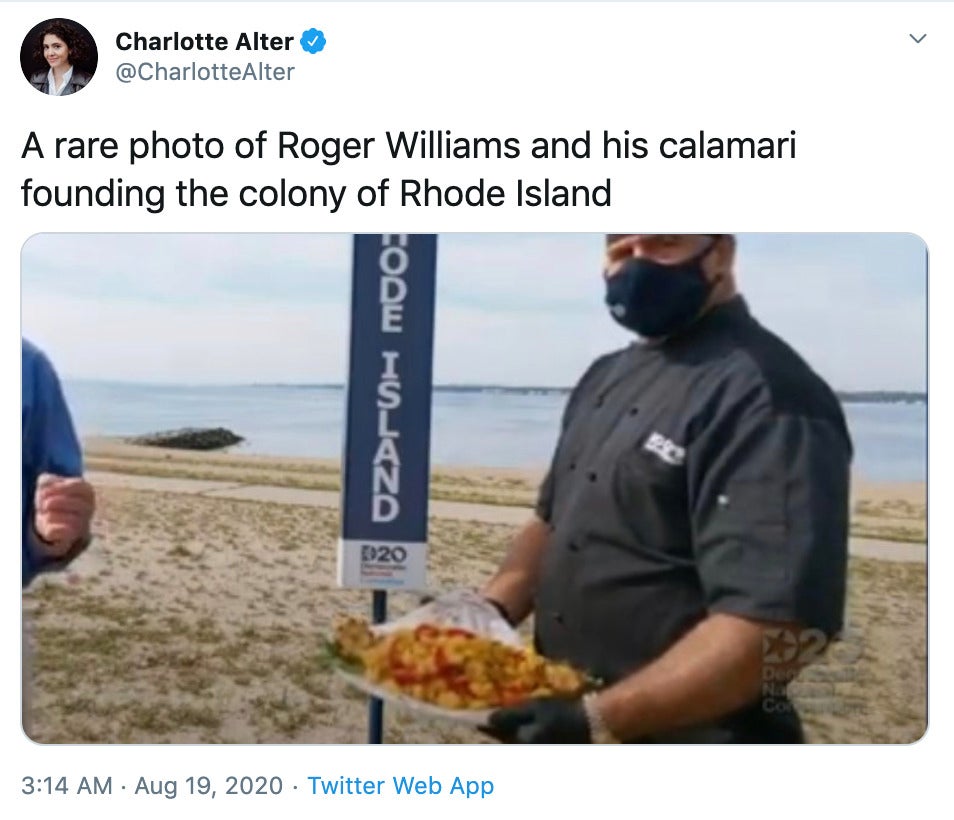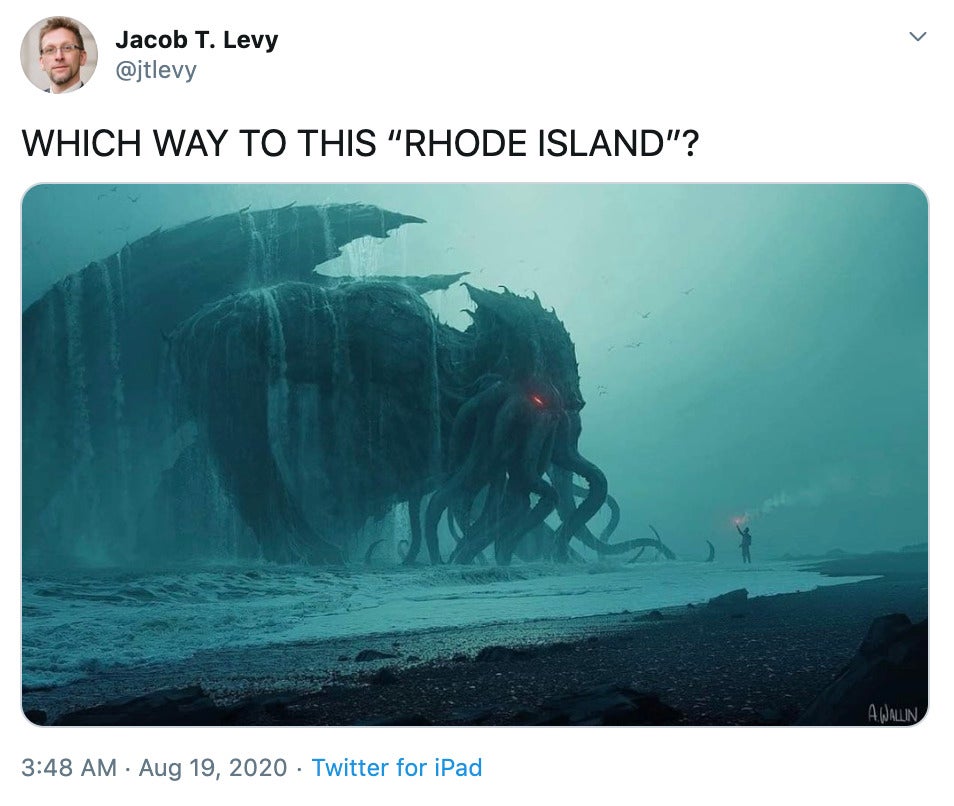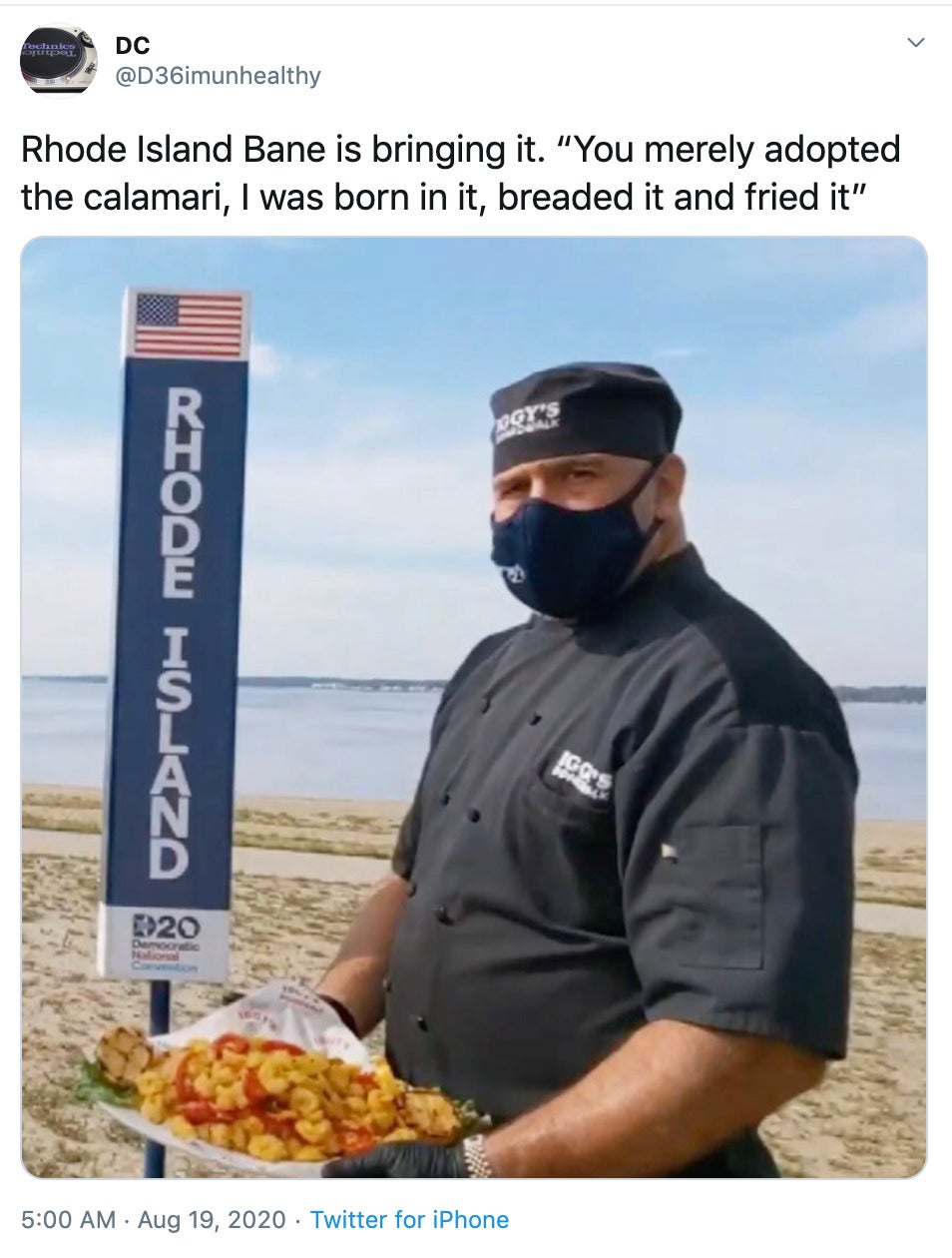 Twitter user @StevenStashwick noted that Rhode Island using its slot to "hawk calamari" was the most on-brand moment of the night.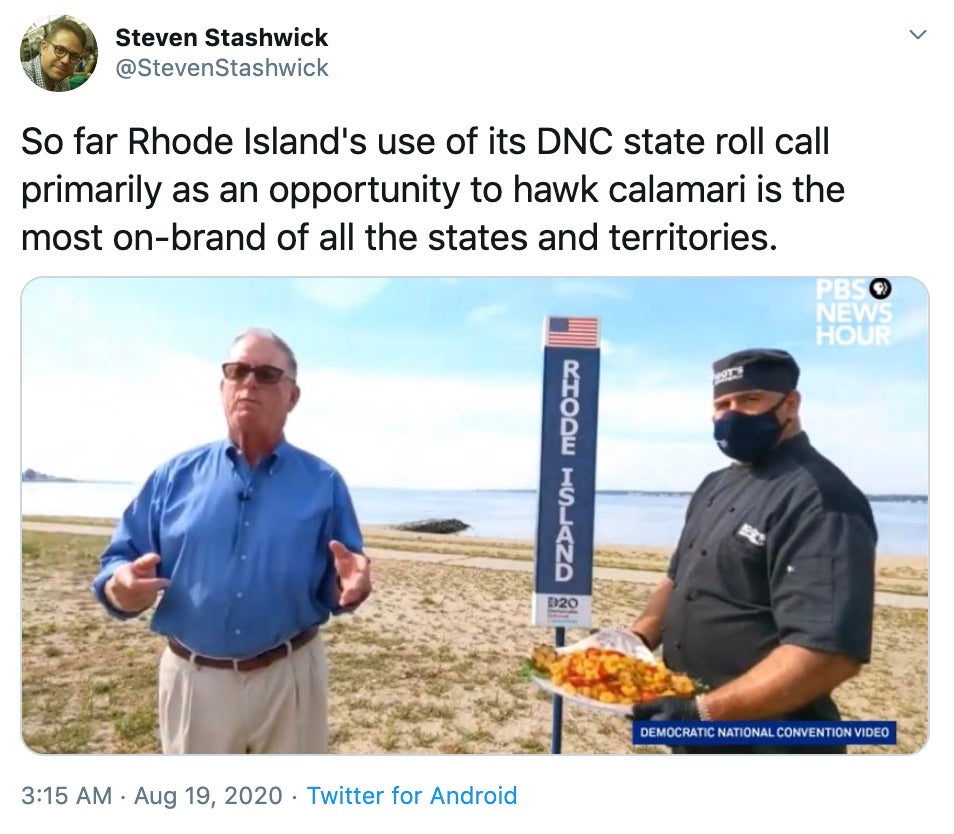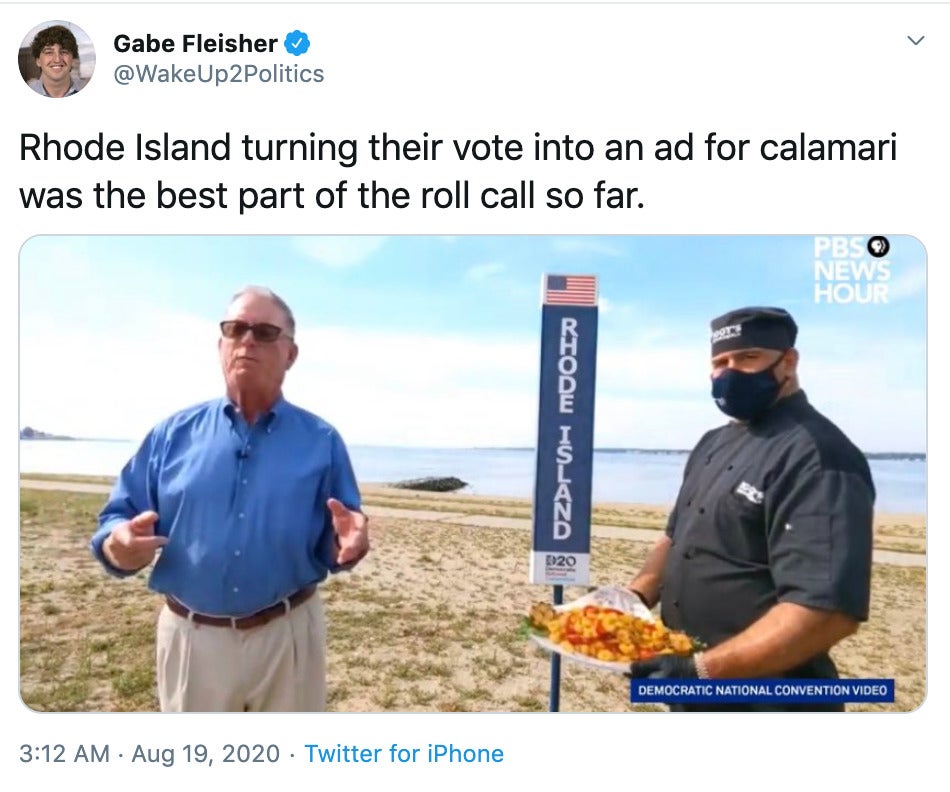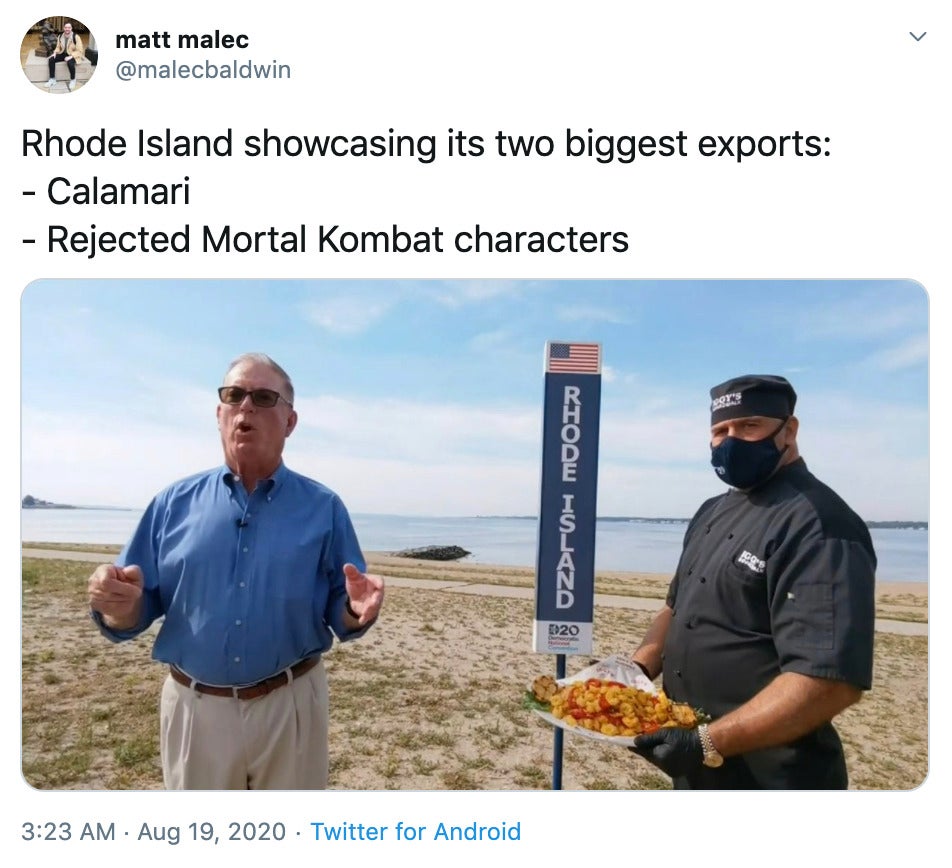 Because this is the internet cats got involved, with Twitter user @pantoea sharing a picture of his cat trying to steal some of the famous Rhode Island calamari.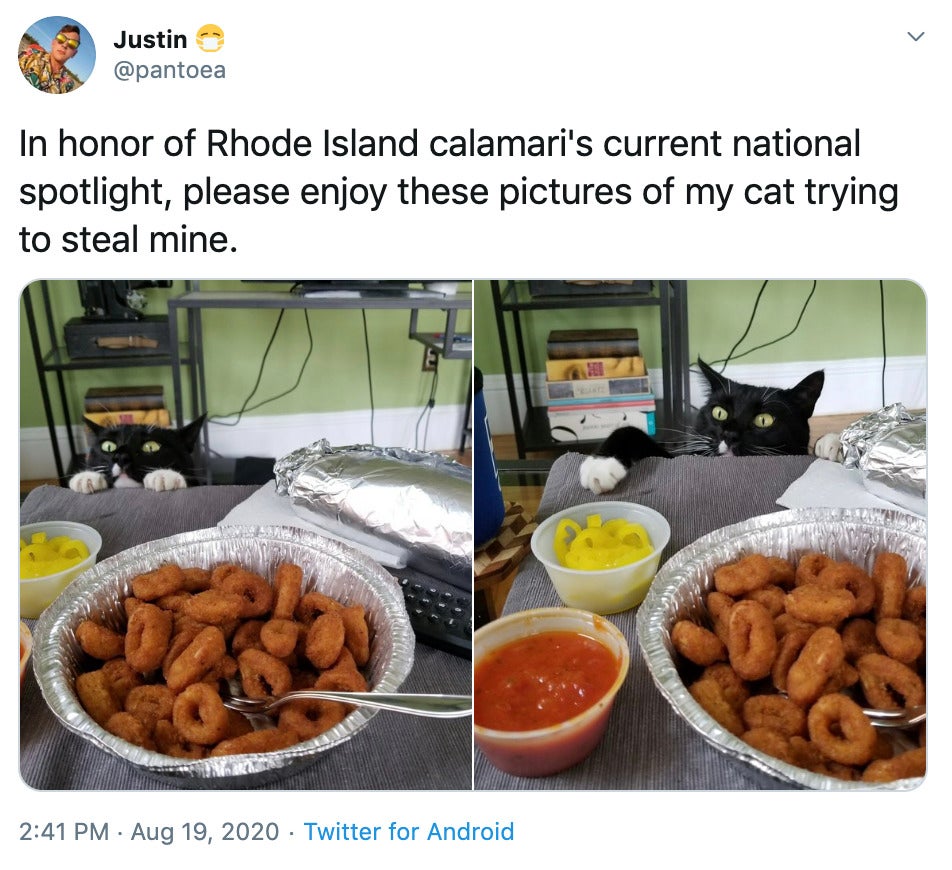 One woman had even written an entire Ph.D. thesis on Rhode Island calamari and thought she was done with the matter until her husband sent her the memes and brought it all home again.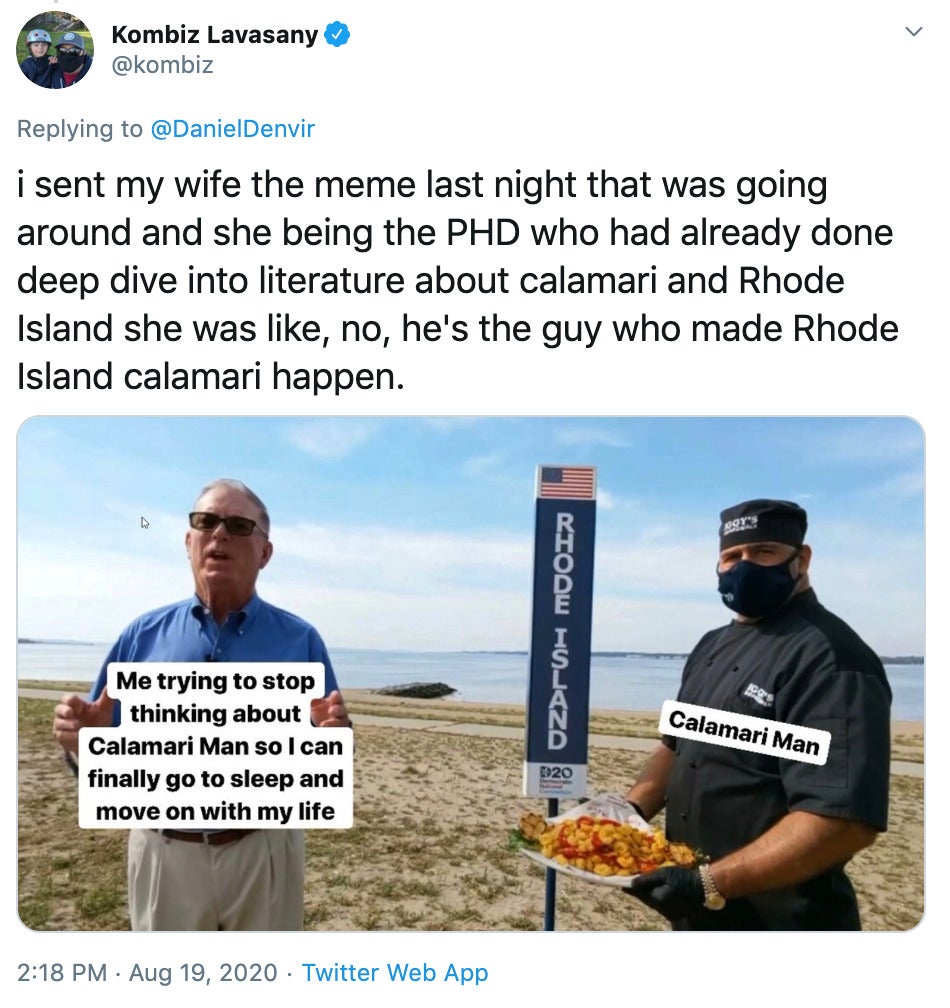 The Calamari Man may not be the DNC breakout star the Democrats wanted, but he's the hero Americans were thirsty for all the same.
---
Today's top stories