Utopia Market, a promising and recently opened Deep Web black market, is down. The front page has been replaced with a seizure notice apparently from Dutch police, a scene reminiscent of the fall of Silk Road in October 2013. The Dutch Public Prosecutor confirmed law enforcement's involvement to Dutch media.
Utopia Market login screen – seizure notice pic.twitter.com/EgNHg8DXxz

— All Things Vice (@EileenOrmsby) February 11, 2014
Utopia's owners are missing in action, and administrators were initially unsure of what exactly has happened. It's unclear if any arrests have taken place. The Daily Dot has attempted to contact three separate Dutch police departments for additional information.
Utopia launched just this month with deep roots in the Deep Web community. The market boasted of its personnel connections with the armory, Black Market Reloaded, as well as the "help and inspiration" in development from Backopy, one of the most trusted figures on the anonymous Internet.
Despite those connections, Utopia is not the new Black Market Reloaded. Backopy is reportedly still working on his own vision of a new market.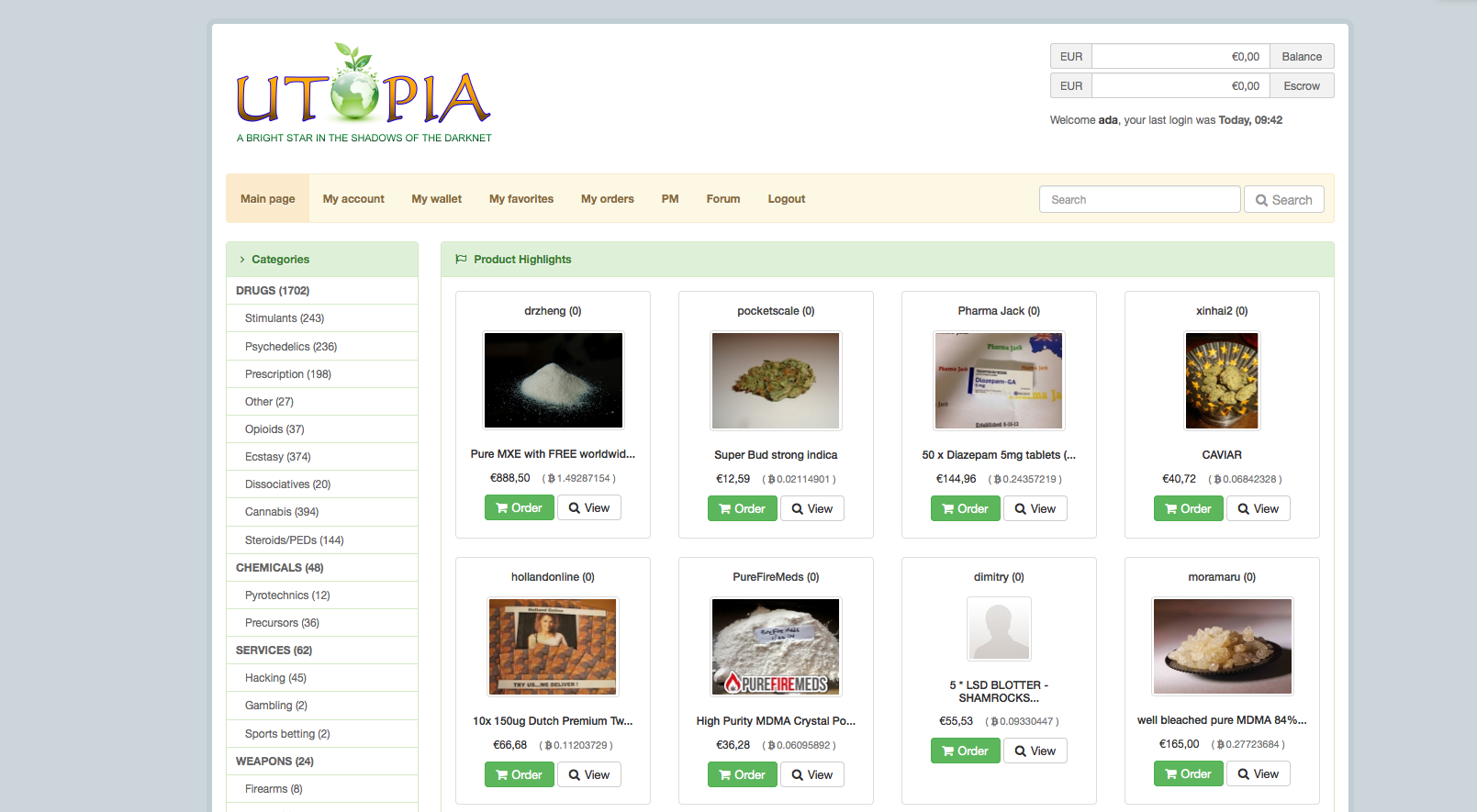 What Utopia looked like before the bust.
 
The seizure of Utopia marks the most high-profile law enforcement action on the Deep Web since three alleged Silk Road 2.0 administrators were arrested by American authorities in December.
Illustration by Jason Reed and Fernando Alfonso III